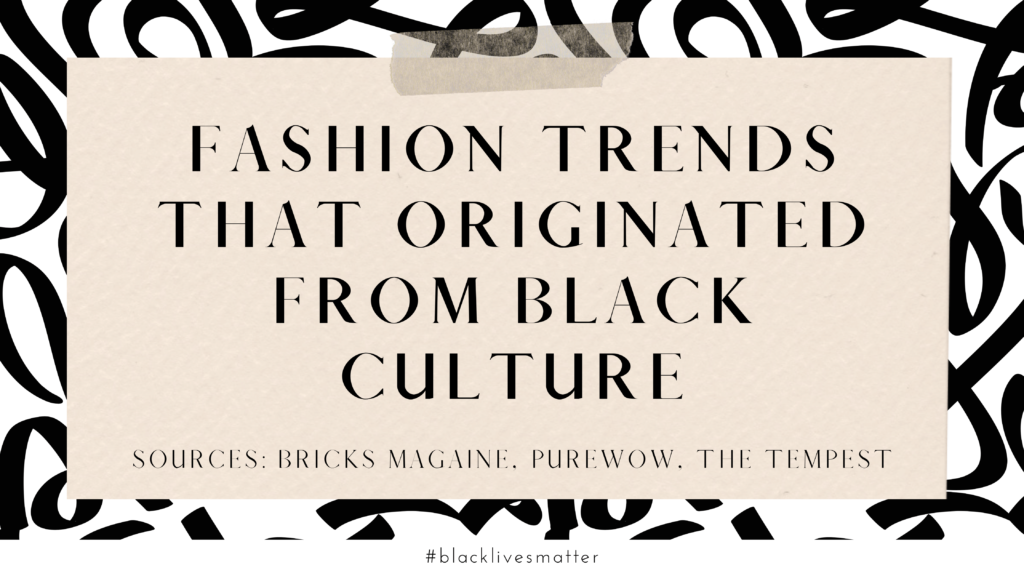 Juneteenth is the oldest nationally celebrated commemoration of the ending of slavery in the United States. Styles and cultures have been taken away from Black people for decades to be reclaimed as something more "trendy" or "appropriate." There is a double standard between POC and white people when it comes to the fashion industry. Microaggressions frequently bash Black people for wearing the styles that they originated. Appreciating the culture rather than appropriating it comes with advocating for Black lives.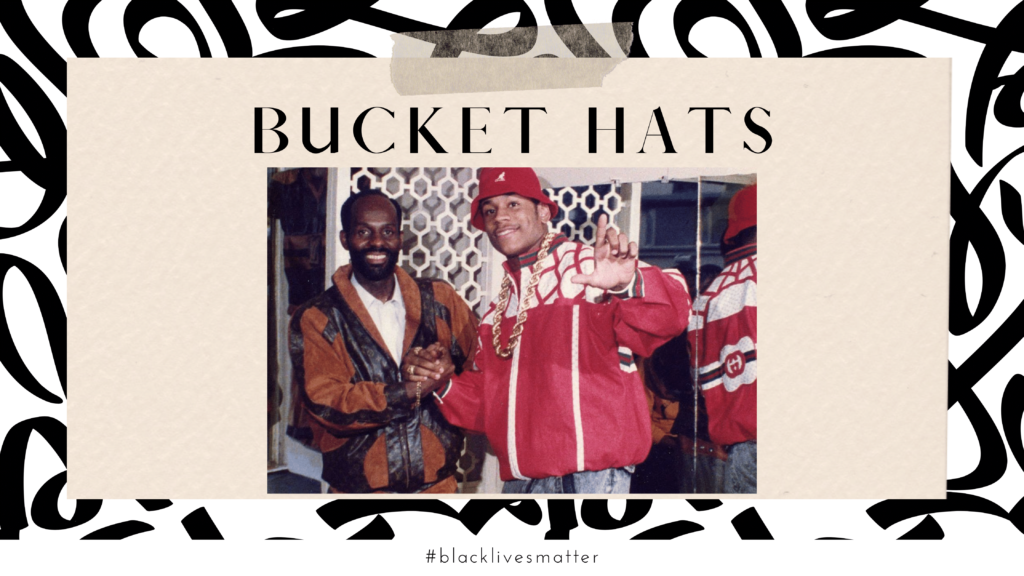 Like many trends, the bucket hat was initially invented purely for function. Often referred to as a "fishing hat", bucket hats were first introduced in the 1900s to protect farmers and fishermen from the rain. It wasn't until the 1960s that the bucket hat would be adopted as a high fashion item. In the 1980s, the hat became popular with rappers and remained a staple of street fashion into the 1990s. More recently, it has re-emerged as a fashion catwalk item after being sported by celebrities such as Rihanna and Megan Thee Stallion.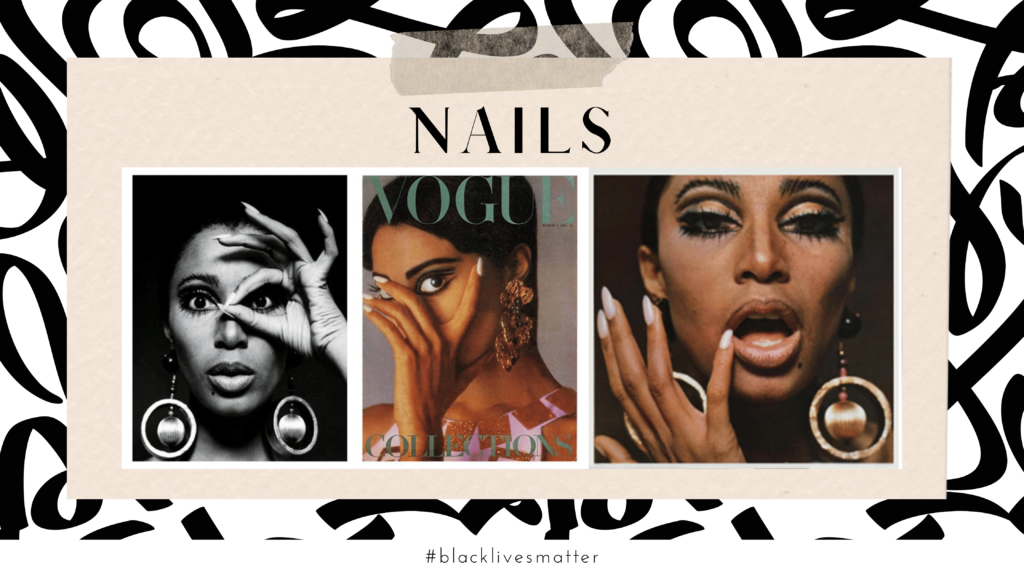 One of the latest trends ruling Pinterest, creative acrylic nails are everywhere. However, as decorative nail art enters the mainstream, Black women are being left out of the conversation that they started. Acrylic nails are still frequently labelled as 'trashy', 'cheap' and 'ghetto' when worn by a black woman. It's important to be respectful as a non-POC when choosing to wear nails and to change the rhetoric to give credit where credit is due.
While branding first played a role in fashion as a way to showcase class and status, it soon became an aesthetic look that many still know and love today. In the '80s, designer Daniel Day, better known as Dapper Dan, began dressing hip-hop's top artists by reengineering these luxury logos in a bold and flashy way. Dapper Dan helped start a resurgence in creativity in the fashion industry.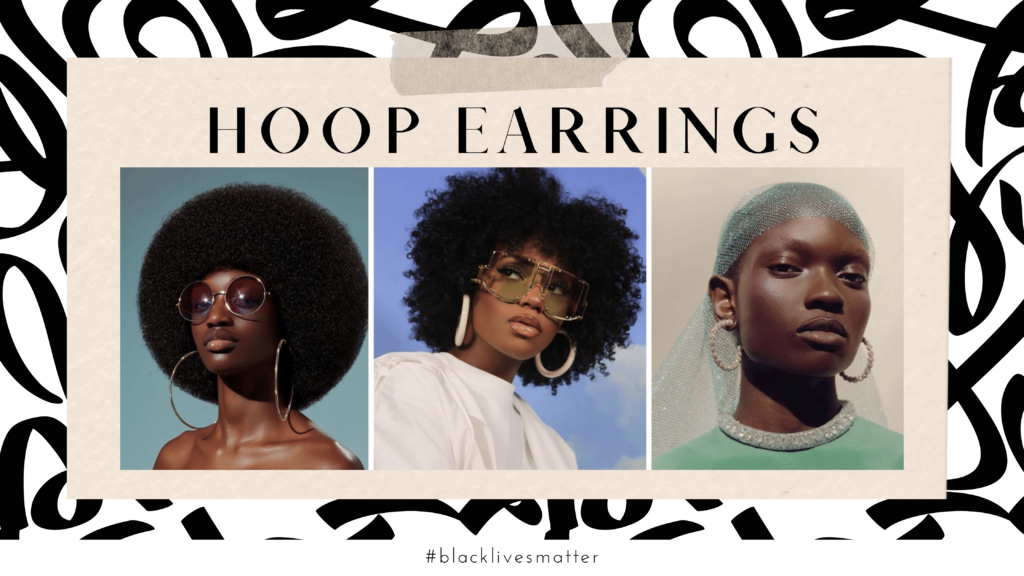 The hoop earring has evolved into an essential fashion accessory, and the staple of anyone's jewelry collection. Black women have brought hoop earrings into the mainstream and have sustained their popularity for decades. In the 60s and 70s, hoops were a way to embrace Afro-Centric styles. We can see these iconic earring on some of the most influential celebrities such as Diana Ross and Maya Angelou.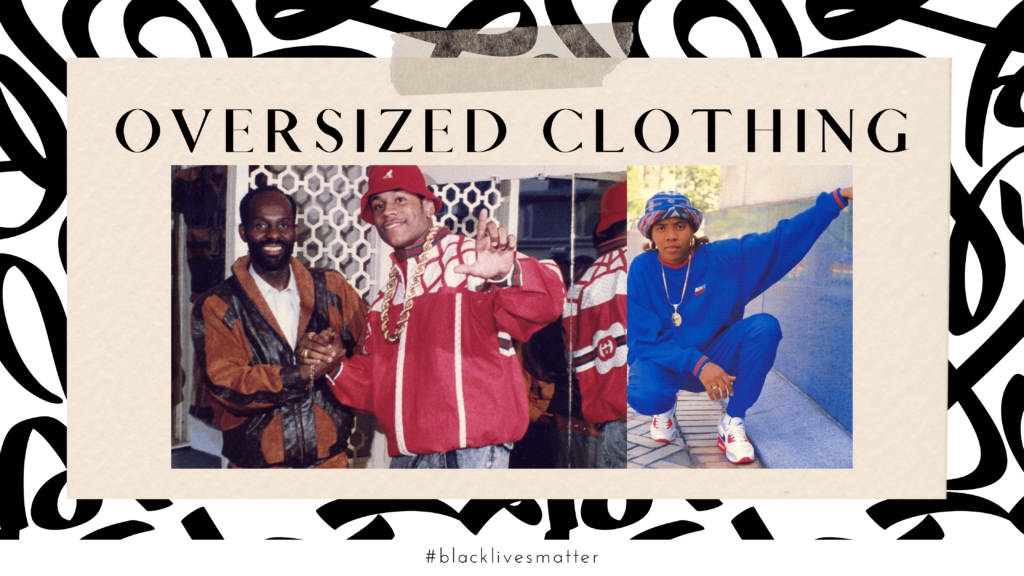 After the past year of staying at home, baggy clothes have become all the rave, and will still be my go-to fashion choice post covid. Skinny jeans are out, and straight-leg mom jeans are in. The origins of the oversized clothing trend dates back to the '80s hip hop era, and stems from black communities and families, as well as financial hardships. Larger clothing was passed down to younger family members from older family members to save money. Baggy clothing is a comfortable trend for all shapes and sizes.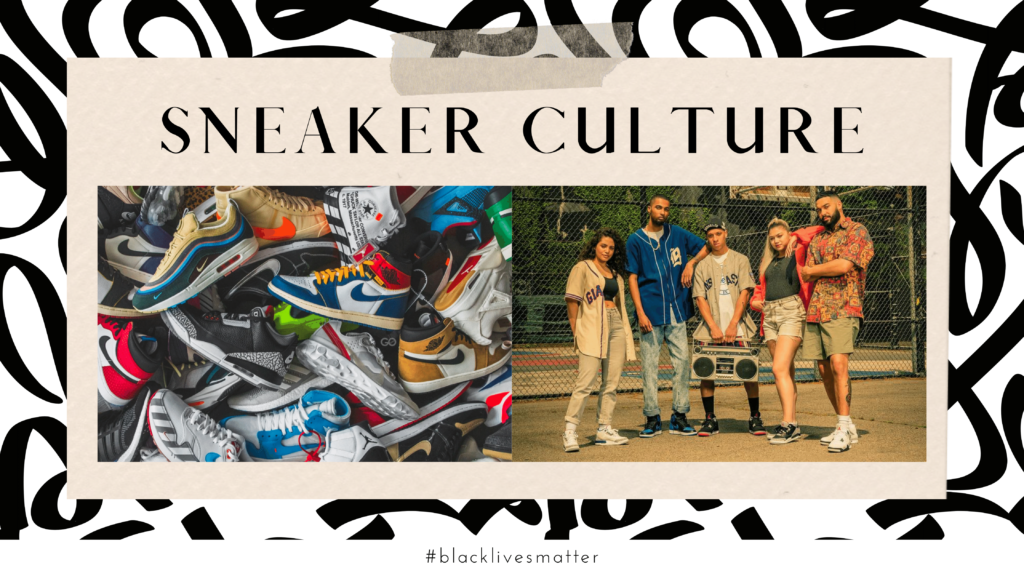 Often called "sneaker heads", the community made up of people with a deep love for sneakers first became popularized in the 1970s and 80s with sneakers made famous by hip hop starts and athletes. Sneaker culture and collecting unique, limited edition, and flashy sneakers became a hobby and identity for many. Basketball icon Michael Jordan released his "Nike Air Jordans" in 1985, and these shoes are often seen as the first step to becoming a sneakerhead. The resale of these rare and exclusive sneaker has become an industry in it of itself, as we see in GOAT and Stockx.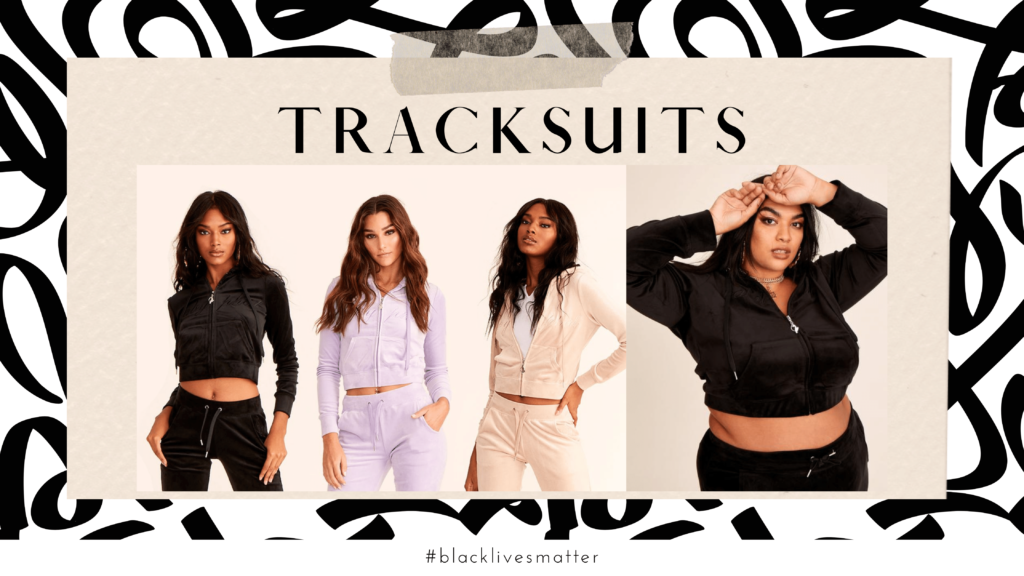 When we think of tracksuits today, I often think of the bright red tracksuit Sue Sylvester wore every day in the TV series Glee. However, Baby Phat walked so Sue Sylvester could run. Initially named "Phat Fashions, Kimora Lee Simmons launched her tracksuit empire in 1999. This street style became a fashion essential due to its comfortability and iconic look. Rappers like Jay-Z also skyrocketed the tracksuit trend into popularity when it became a symbol of wealth, that you didn't need to "sweat the small stuff such as getting dressed"- that a tracksuit was fashionable enough.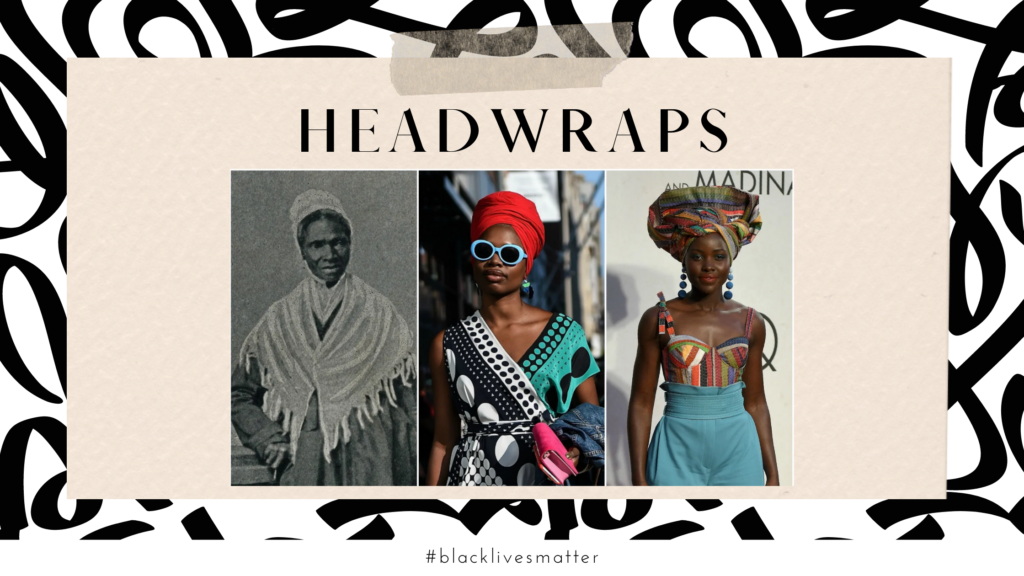 Head-wraps and silk headscarves are ruling the summer trends this season. And there's no question why – whether it's to look luxurious or conceal a bad hair day, silk headscarves can make an outfit. It is however important to recognize the origin of this trend and what it represents. Born into slavery, reclaimed by Black women, the headwrap is now a celebrated in the fashion industry to express style and identity.
👍🏼 Follow us for more Curtsy love!
https://www.instagram.com/curtsy/
https://www.facebook.com/curtsyapp/
https://twitter.com/curtsy
https://www.tiktok.com/@curtsyapp
https://www.linkedin.com/company/curtsy/
https://curtsyapp.com/
SOURCES:
https://missionmag.org/the-rise-and-fall-of-logomania/
https://hellogiggles.com/beauty/nails/acrylic-nails-appropriation/
https://www.crfashionbook.com/fashion/a21967443/history-of-bucket-hat-fashion/
https://zenerations.org/2020/07/26/7-fashion-trends-that-originated-from-black-culture/ https://www.naturallycurly.com/curlreading/hairstyles/the-history-of-headwraps-then-there-and-now https://thetempest.co/2020/06/30/style/a-close-look-at-5-fashion-trends-started-by-black-people/ https://news.ncsu.edu/2021/02/sneakerheads-not-hypebeasts-defining-a-sneaker-driven-sub-culture/