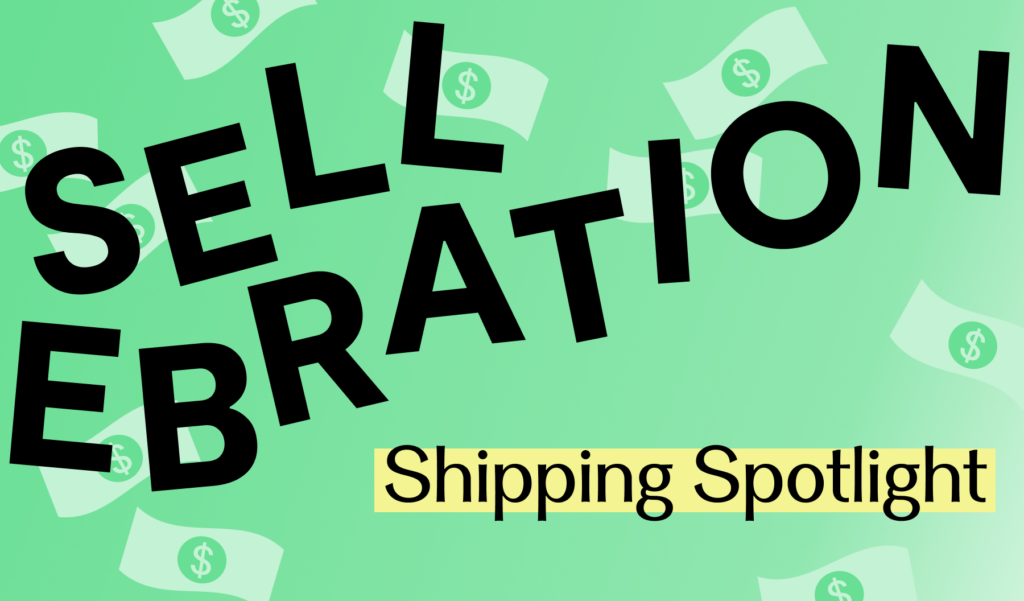 You know the old saying…ship happens! You've just sold something on Curtsy and now the only thing standing between you and scoring extra cash in your Curtsy Wallet is shipping. We're here to show you that shipping is easy. Straight from our customer support team to you – here's tips to becoming a shipping queen! With this shipping guide you'll ship easy and have buyers (and USPS) coming back for more!
The 1-2-3-4 of Shipping
Print out the shipping label we email to you or request a label to be mailed to you 
Pack your item in any small box or envelope, or use our Shipping Kit
Give your package to USPS, schedule a pickup, or drop it in a USPS bin 
Be sure to mark your sale as "Shipped" in the app and you get paid once it ships! 
For more details check out our Shipping FAQ Page

Label Tips: We're into labels
Print your label: Regular size 8 1/2 paper or label sticker works just fine!
Use the link from Curtsy to print so the label is clear (not a photo of a photo).
No printer? No problem! When creating your pre-paid label, tap "request label via mail". We'll mail your label the next business day, and you'll receive it within 5-7 business days! Request a label soon after you sell to avoid delays.
You can also find a printer near you at a print shop, school, friend's house or public library.
Packaging Tips: Wrap it up
Pack up your item, any small box or envelope will do!
Order our Shipping Kit: Don't worry about finding a box! Buy a shipping kit and we'll send you mailers to have for your next sale.
Sustainable packaging: Reuse a box or envelope (Yes, even an Amazon box). Remember to remove or cover old labels and tape. 
💡Pro tip: In a pinch? Flip a previously used mailer inside out. What's old is new again!
Tape on your label, but DON'T tape over the barcode (it's harder for USPS to scan over tape).
Use tissue paper and padding on fragile items like sunglasses and jewelry, and to keep your items from moving around in the box.
Keep it clean: Make sure items are dirt free and match your listing.
Take photos of your item before and after packaging for your own records.
Personalization Tips: Be a little extra
Add in a thoughtful thank you note, sticker, or extra gift with your package as a fun surprise for the buyer.
Draw doodles on the package for a nice touch.
Drop off Tips: Options to Ship it!
Let USPS come to you: You can schedule a pickup with USPS using this link, and USPS will come to you! 
Drop off at the post office: Leave your package with a clerk inside USPS, and be sure to get a receipt for your records!
Use a blue USPS drop box: Drop your package in any USPS dropbox near you! (This option can sometimes come with increased delays, so try the options above first if you can! Be sure to snap a quick pic of the info on the drop box too!) 
Any other questions on shipping?
Check out our Shipping FAQs>

Ready to try out the tips?
List an item>