💭 I can clearly remember my FIRST designer bag because let's be honest, it makes you feel so cool to whip it out before you are about to leave the house! You carry your chapstick, maybe a wallet and your phone and anything else you can fit inside. 👛 For some, their first bag will be from different places, but mine was most certainly from Coach. It was a cute little wristlet that fit a few things that I needed in high school – so not much if we are being honest!
Coach really disappeared off the radar for years but it is making a comeback so time to pull out your old bags, shoes and other accessories with the famous C on them. The comeback has made its way into malls, online and on social media, so it must really be something to talk about! Let's take a closer look at the rise, fall and bigger rise of Coach overtime so you are fully ready for it!
Coach History
In 1940s Manhattan, the first Coach bags were inspired by the design of a baseball glove with tan, high-quality leather, stitched together with perfection. In 1962, Bonnie Cashin was hired and the whole brand got a major upgrade. Cashin's motto was to "make things as lightweight as possible, as simple as possible, as punchy as possible, and as inexpensive as possible which led Coach to become the place to find affordable luxury. As Lew Frankfort became the CEO in 1979, a new era was welcomed where Coach was a household name brand.
Coach in 2000s
While Coach had an issue with being considered luxurious and affordable at the same time, it did leave room for a new branding to be added to the bags. The known "C" that is on so many of the Coach pieces makes the brand easily distinguishable from just any bag but it led to tons of knock offs being created to mimic the brand. The thing that makes a designer bag wanted by the public is a feeling of exclusivity – Coach lost that.
This coupled with the fact that Coach began to focus so much on sales so they opened stores EVERYWHERE, malls, side stores, outlets and more, it just became so accessible that it was always on sale too. This impacted the quality of the bags negatively as well. There were other affordable luxury brands gaining popularity as well in Tory Burch, Michael Kors and Kate Spade to name a few.
Coach's Rebrand
In the end of 2020 and into this new year, Coach scaled back on stores, stopped continuous sales and started working to bring back the quality and exclusivity of the brand. A new demographic has been focused on too, in hopes that sales will begin to rise again in their bags. The focus originally being on Suburban moms proved to not be as valuable as a younger customer with more disposable income. Hopefully these new changes will result in a new amount of growth for this brand!
There is a new push in sustainably creating their products from upcycled leather and recycled plastic as well as new bags, shoes, and other beauty and accessory products to fit the new generation! If you'd like to get your hands on this brand comeback, this week's sale on Curtsy is on Coach! We hope to see you on the app!
Source: https://fridayscoop.com/brief-history-of-coach/
Last month we highlighted comeback kid Abercrombie. Stay tuned to see what other trends we uncover 🕵🏽‍♀️ …
💃🏾 Meet the author & shop her Curtsy closet!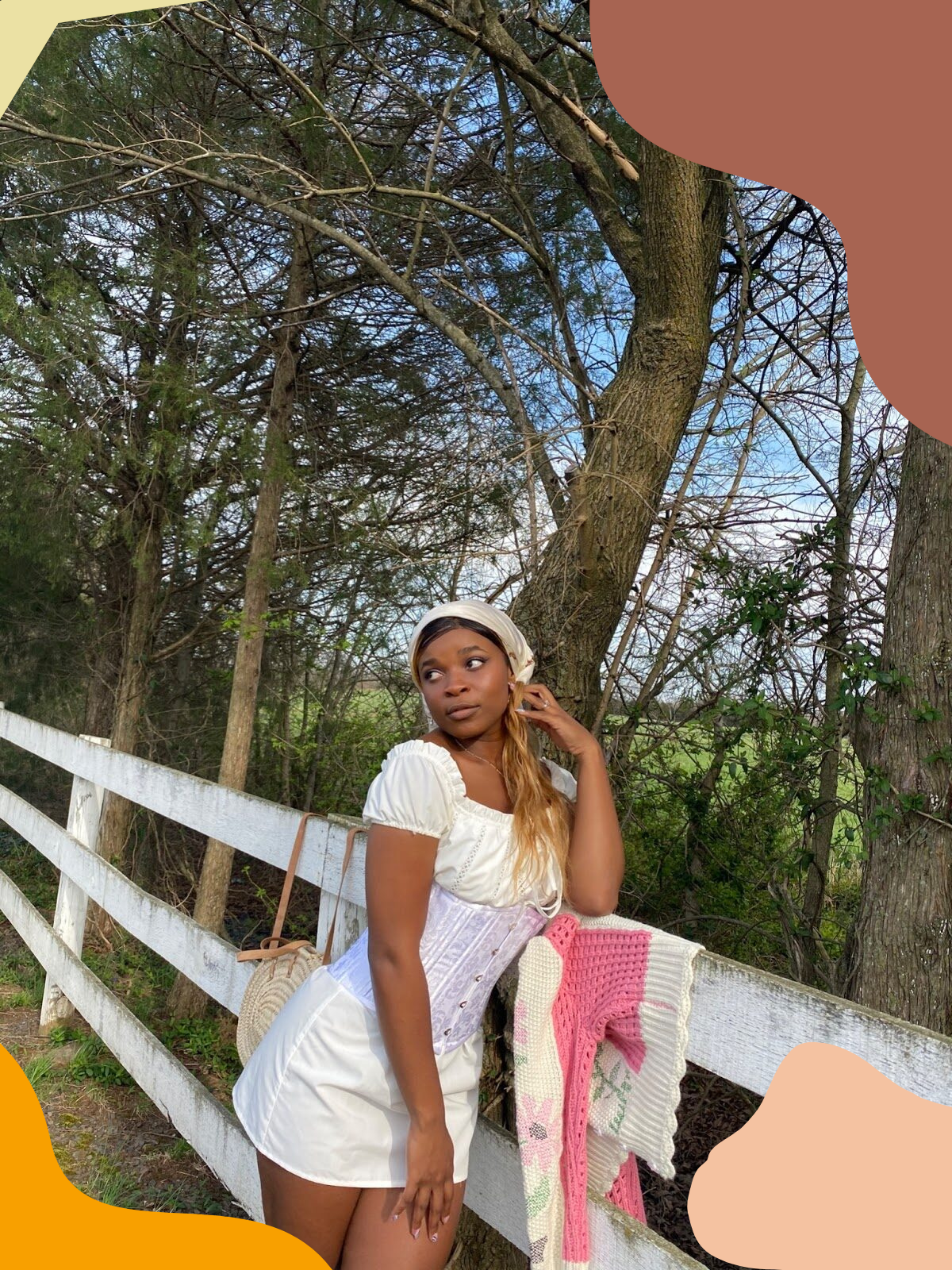 Nikki's one of the content creators over on the Curtsy social channels! She has loved so many pieces that she's bought from sellers on the app to help expand her girly + feminine, cottagecore style!
Also, for this week only, 15% off all Coach on Curtsy.
Sale valid 6/13-6/19/21
👍🏽 Follow us for more Curtsy love!
https://www.instagram.com/curtsy/
https://www.facebook.com/curtsyapp/
https://twitter.com/curtsy
https://www.tiktok.com/@curtsyapp
https://www.linkedin.com/company/curtsy/
https://www.youtube.com/curtsy/