Clear Out is a convenient way to sell more than 3 items quickly. You only make one listing for all your items that sell via auction to members of our Wholesale program.
For when you have little time, but a lot to sell
Selling clothes online should be simple. After months of research, we learned that the number one reason people don't sell their clothes is because it takes too much time. Especially when they have a lot to sell. That's why we're launching Clear Out, a simpler way to sell.
While listing one item at a time is still the best way to maximize your earnings on each item, Clear Out is the best way to sell a lot of clothes, with a fraction of the work.
How Does Clear Out Work?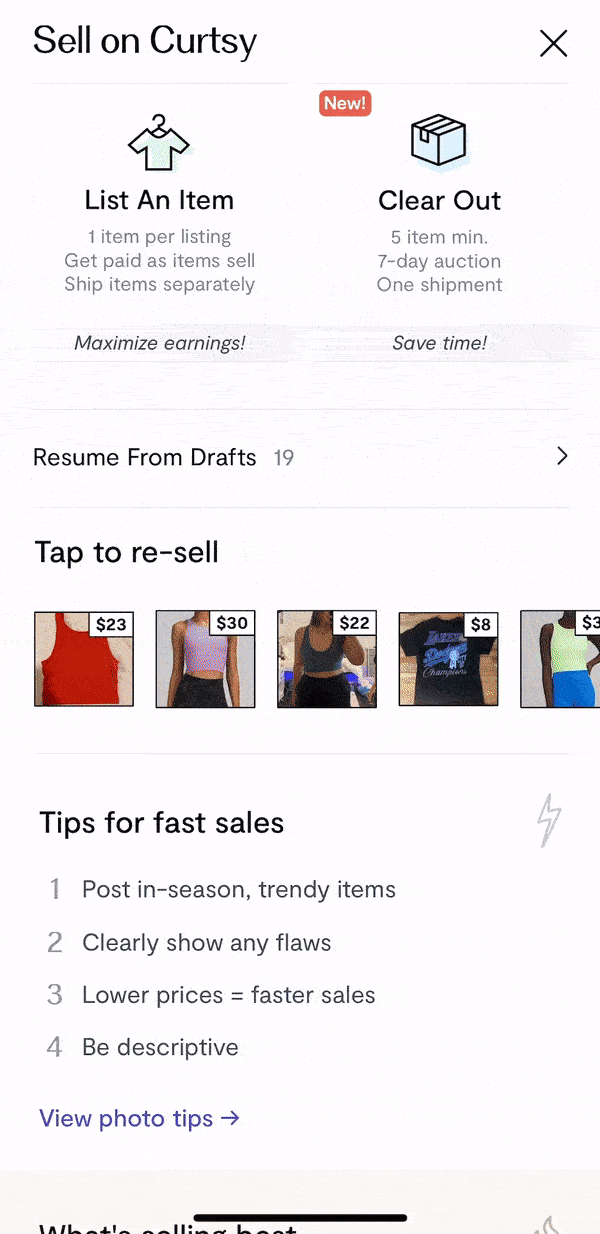 To get started just tap 'sell' at the bottom of your app and select the new Clear Out option.
Compared with normal, single item listings that are live on the app until they sell, Clear Out listings have 3 or more items and sell via auction over 7 days to members of our Wholesale Program. 
At the end of the week, you'll ship out all your items in one bag to the highest bidder. We'll even mail you the bag and the prepaid shipping label to use. It's that simple.
Read more on how Clear Out works
Here's what our users are saying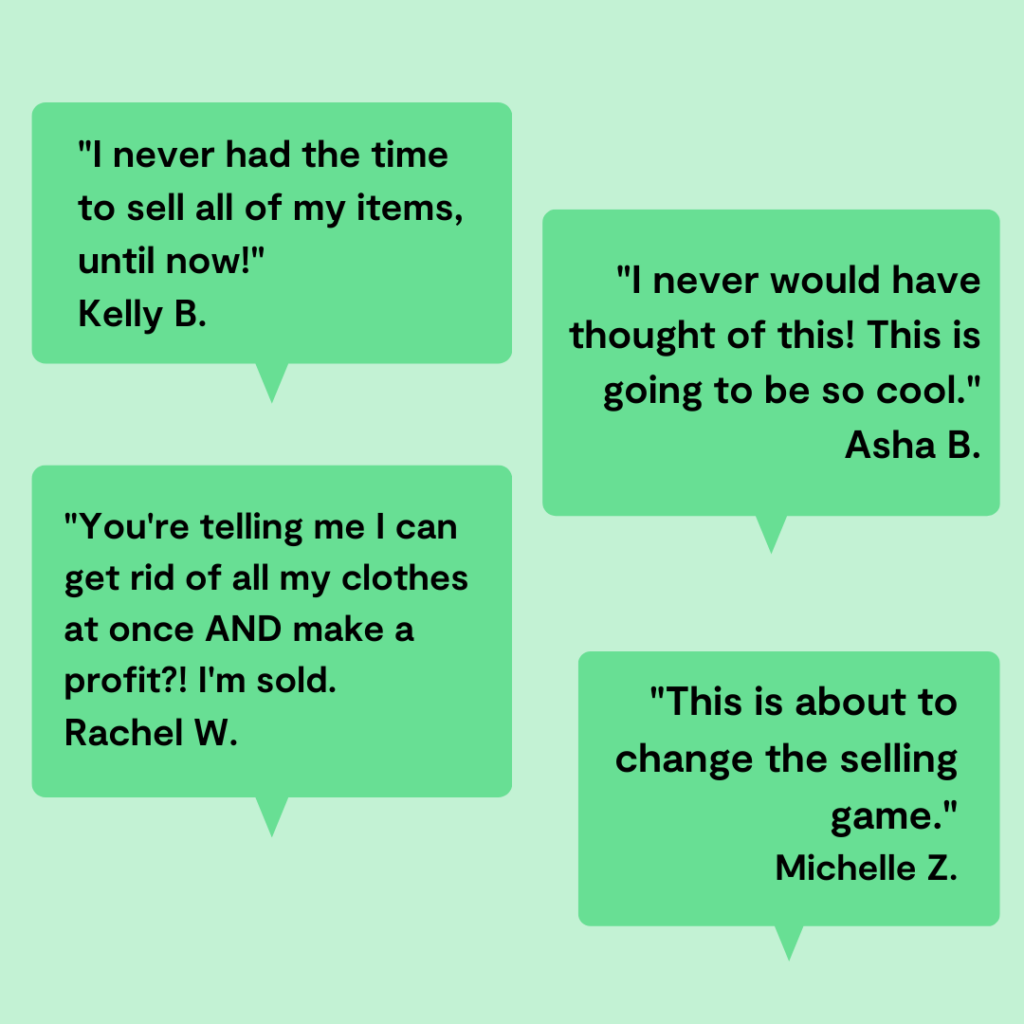 We're so excited to share this feature with you. If you'd like more info, watch our video or send us a message in the app. If you're interested in learning more the Wholesale program, send us a message.
We know Clear Out may not be perfect from day one, so we'd love to hear from you on how we can continue to improve it ([email protected]).
We're excited for your feedback!
Cheers 🥰
Team Curtsy