June marks the beginning of Pride Month, so we are taking some time to share 10 amazing LGBTQ+ owned brands for you to take a look at! While this month is all about supporting, uplifting, and learning from the LGBTQ+ community, we should all continue to be allies and constantly educate ourselves everyday outside of just the month of June. Curtsy is proud to support all underrepresented/underserved communities. 💞
From clothes, to makeup to gifts and lifestyle brands, we had added a little bit of everything so be sure to check them out below and comment or IG DM us any of your faves at the end!
❤️ Ash + Chess
Ashley Molesso + Chess Needham are queer and trans couple based in Richmond, VA. They create stationary, greeting cards and prints that use amazing bold colors and artwork for their audience to bring joy and make political statements through their work!
🧡 Because
Created on "color, happiness, and excitement," Because is a brand where fashion doesn't have to be taken too seriously. Hawwaa Ibrahim always felt like the "other" growing up as a non-binary, Black, queer, Muslim and so fashion was the place they felt free. From pom-poms as jewelry to crochet rainbow sweaters, Because will help you express yourself, inclusively.
💛 Flavnt Streetwear
FLAVNT was created with the goal to give everyone, especially members of the LGBTQ+ community confidence and pride in their clothing and showing self-love to the world around us. The clothing created is to inspire and include always.
💚 Folly Fire Cosmetics
"Fierce Beauty without the BS" – that is what Folly Fire Cosmetics is all about! This new Vegan, cruelty-free and clean product beauty brand is full of bold and vibrant beauty products that make all people feel beautiful from the moment they use it!
💙 Gc2b
In 2015, the Trans-owned brand gc2b was founded to create chest-binding shirts for the Trans community. There was a massive gap in the market for Trans people to find chest-binding garments that were comfortable and unique in style so gc2b has been an amazing company to watch and support!
💜 Heartshake Studios
The Southwestern inspired designs, colors and style of Heartshake Studios paved the way for the creative couple Kit and their husband to start their own business in homegoods, art and more. The handcrafted and vintage feel of all the pieces in the shop make anyone feel at home!
🤎 Musée Beauty
Sisters Tara + Kaya brought their love of makeup and art together to create Musée Beauty – a place where people could quite literally use their face as a blank canvas and create art. This cruelty-free, queer-owned makeup brand is bold and beautiful!
🖤 Otherwild
Founded in 2012 by a queer-identifed woman in L.A with the focus in ethics and interdisciplinary arts driving this brand, Otherwild is the perfect place to find unique homegoods and apparel.
🤍 Peau De Loup
Peau De Loup is an androgynous, genderless brand for all people. When the founders came together to create this business, it was because they found themselves not being able to fit "men's" clothing. They decided to create their own pieces and Peau De Loup was born. The perfect button up for everyone can be found here!
💖 Suay Sew Shop
Suay is an ethical and sustainable home goods and clothing brand. Based in L.A., this brand sources products from recycled clothing waste to create everything from pillows to clothing! They are responsible for diverting 500,000 pounds of clothing waste to their development centers to create their home goods since 2017.
💃🏽 Meet the author & shop her Curtsy closet!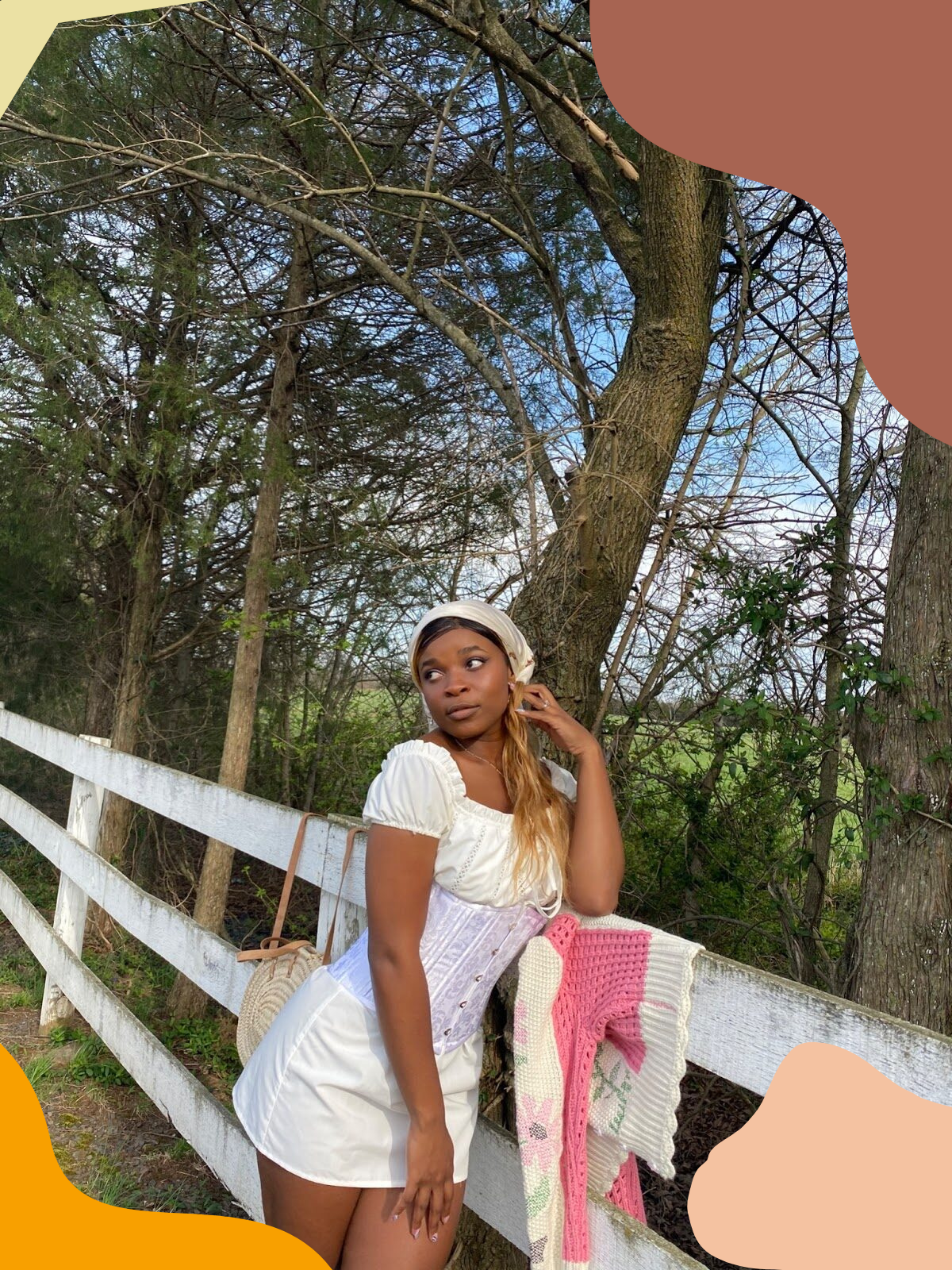 Nikki's one of the content creators over on the Curtsy social channels! She has loved so many pieces that she's bought from sellers on the app to help expand her girly + feminine, cottagecore style! Check out her Curtsy Closet to see when she adds some items to it next!
👍🏽 Follow us for more Curtsy love!
https://www.instagram.com/curtsy/
https://www.facebook.com/curtsyapp/
https://twitter.com/curtsy
https://www.tiktok.com/@curtsyapp
https://www.linkedin.com/company/curtsy/