So the Summer is the time to have fun in the sun BUT there is a way to do it in style! There are three Summer aesthetics that have been trending lately 📈 so we have all the details on how to dress like the Coconut Girl, Maximalist, and Cottagecore babes this Summer! A lot of it you probably already have in your closet and the rest you can definitely find secondhand through the Curtsy App! We want the Curtsy Gals looking trendy this Summer so let's get started!



🐚 Coconut Girl
The Coconut Girl is what we all THOUGHT we were dressing like when we wore brands like Billabong, Hollister and Pacsun in Middle school. She is a trendy, beachy, y2k/90s babe in Summer 2021! Some staples of the Coconut Girl include hibiscus print, crochet clothing, shells, beads, chunky jewelry, low rise mini skirts and baby tees, and of course – bucket hats and hair scarves!
💥 Maximalist
The Maximalist is someone who LOVES to stand out with bold prints and use fashion in showstopping ways. There has been such a push towards minimalism in fashion, interior design and style the last few years that it is not surprising that the opposite is making a statement. Some ways to find pieces in the Maximalism style world would be to mix patterns, geometric shapes, add bright colors, funky jewelry and avant garde clothing to your closet this season!
👒 Cottagecore
Cottagecore style started to rise in popularity last year when the world was significantly slowing down. People began spending time baking bread, spending more time in the gardens and going on nature walks to escape the reality of the state of the world. Cottagecore aesthetic is returning to simpler times – baking, making candles, wearing billowy sleeves, peasant tops and super feminine dresses. Floral patterns, gingham, muted and pastel tones, hats, scarves and appreciating the world around you is the perfect way to get in touch with your cottagecore self!
▶️ Watch: How to shop for Coconut Girl, Maximalist, and CottageCore on Curtsy!
Meet the author & shop her Curtsy closet!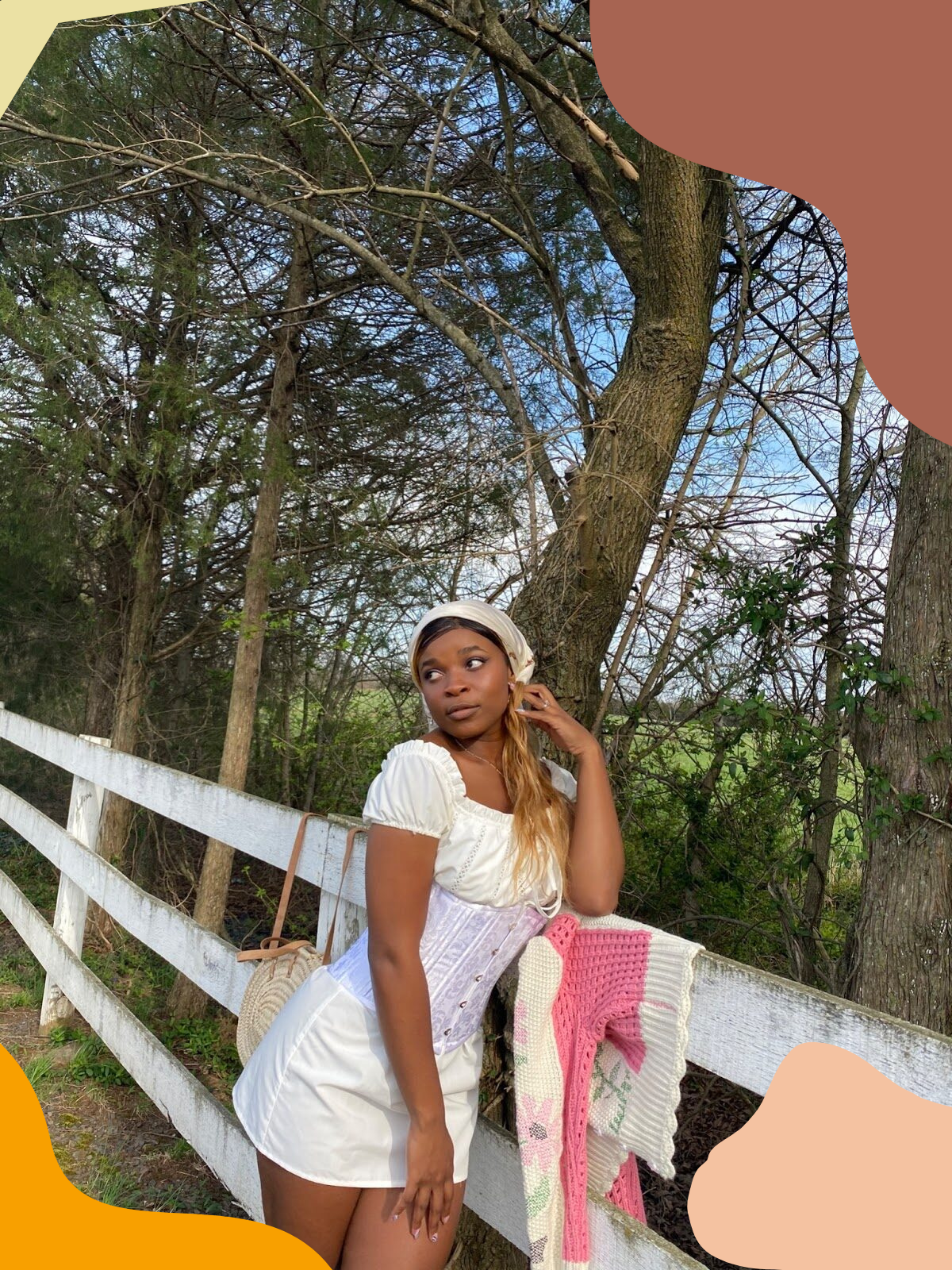 Nikki's one of the content creators over on the Curtsy social channels! She has loved so many pieces that she's bought from sellers on the app to help expand her girly + feminine, cottagecore style!
👍🏽 Follow us for more Curtsy love!
https://www.instagram.com/curtsy/
https://www.facebook.com/curtsyapp/
https://twitter.com/curtsy
https://www.tiktok.com/@curtsyapp
https://www.linkedin.com/company/curtsy/
https://www.youtube.com/curtsy/