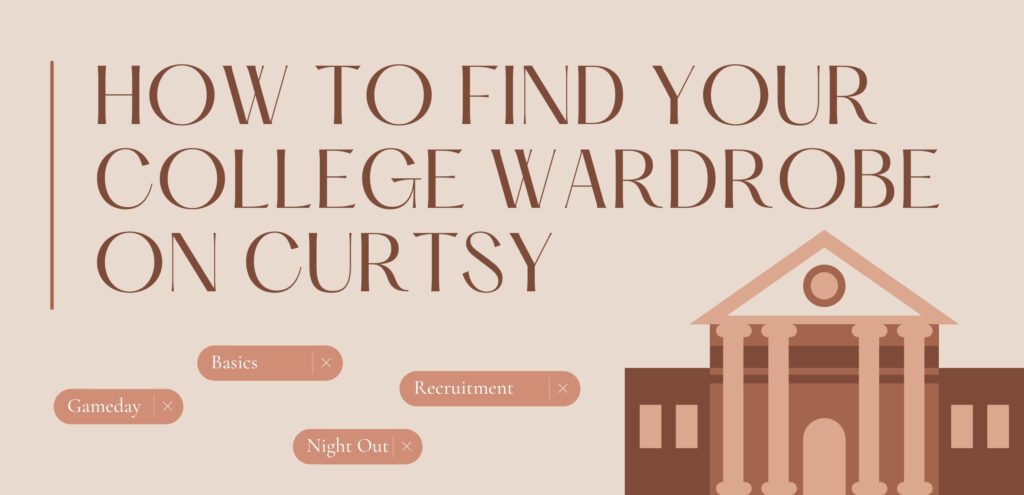 College was the first time I was truly on my own. It's hard enough trying to balance classes, a social life, maintaining relationships back at home, AND making sure to call your mom (let this be your reminder for the day 🤙). Add on having to dress to play "College Student Pretending she knows what's going on in her life"… and consider me overwhelmed. If you too have found yourself in this position, I am about to make your back-to-school shopping life SO much easier. (You're welcome😉) Call me your Curtsy Fairy Godmother, here to show you today the best key words to search on Curtsy to find everything you need for college. To make it even better, I'm also going to show you our "Curated by Curtsy" collections, complete with a selection of handpicked-items perfect for every occasion.
From walking to class, to chilling in the dorms, here are some key words you can search on Curtsy to find what you're looking for! 🔎
Joggers
Lululemon
Aerie
Oversized Tee
Biker Shorts
Hoodie
Yoga Pants
Tennis Skirt
New Balance Sneakers
Hokas
Vintage Tee
Sweat Shorts
Flannels
Set Active
Gymshark
Crewnecks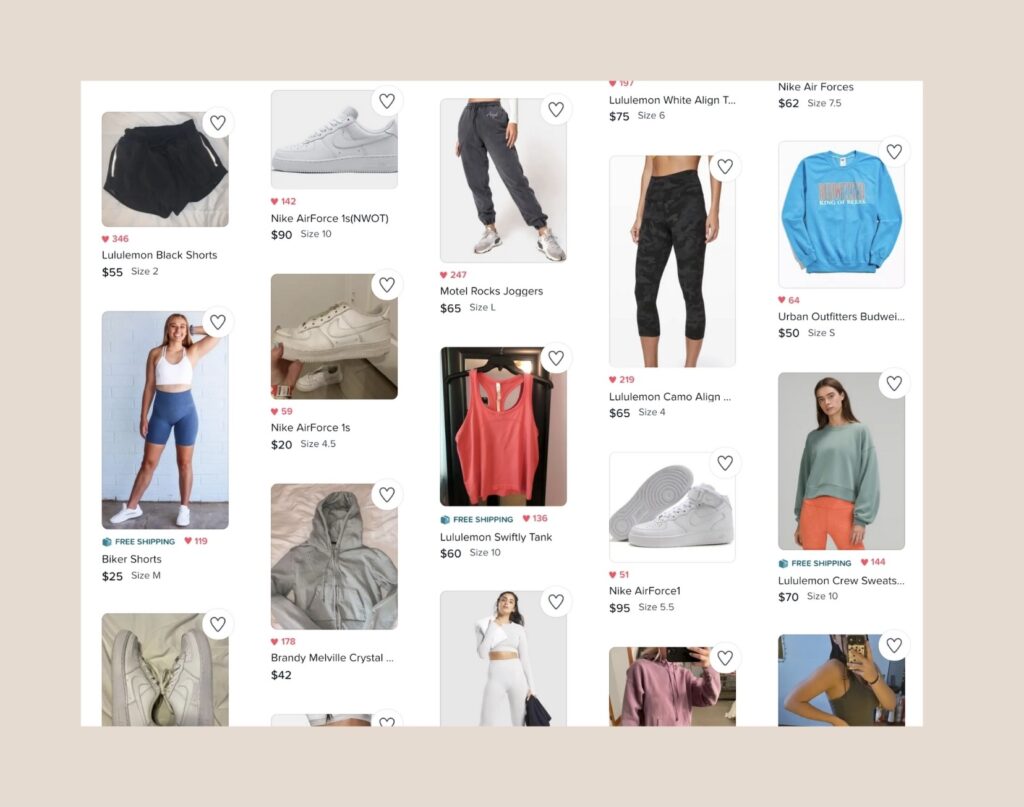 Don't feel like searching? Check out our "Back to School Basics" collection!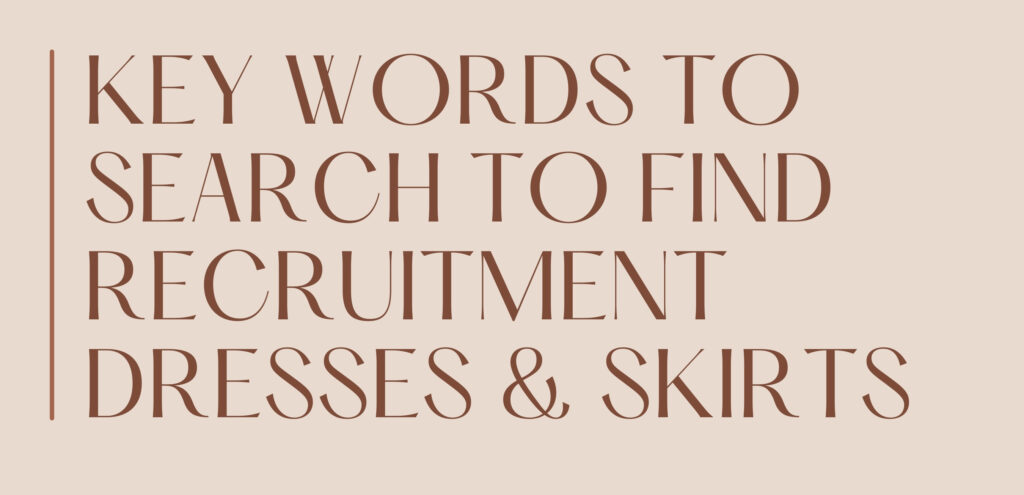 Recruitment season is here! These are some of our fave key terms to search on Curtsy! 🔎
Hello Molly
White Dress
Lulu's
Ruffle Skirt
Nude Heels
ASOS
Platform Heels
Love Shack Fancy
Statement Earrings
Revolve
Patterned Shorts
Black Dress
DO + BE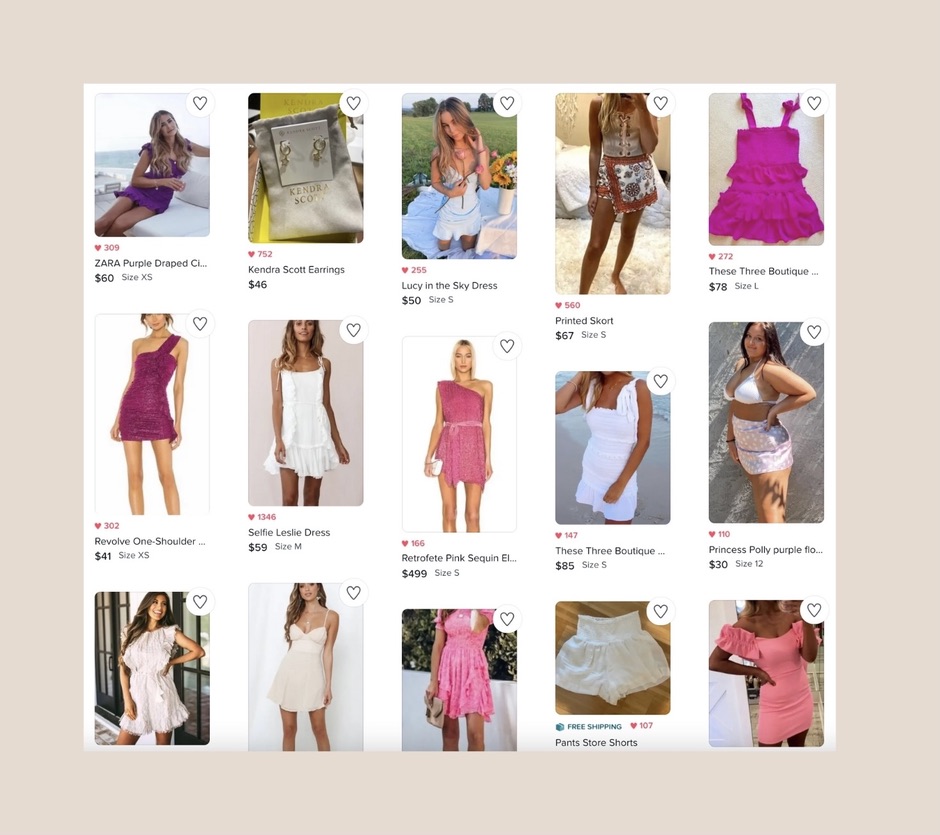 Don't feel like searching? Check out our "Recruitment 101" collection!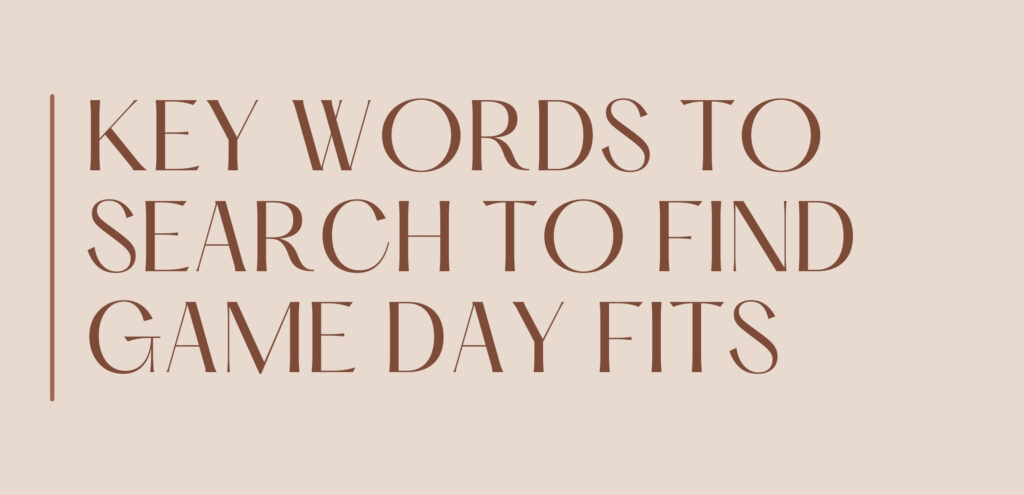 There's nothing like a Saturday in your college town! Check out these key terms to find the tailgate fit you've been looking for! 🔎
Bandana
Levi's Shorts
Bucket Hat
Gingham Print
Matching Set
Cowboy Boots
Mom Jeans
Air Forces
Cheer Skirt
*YOUR SCHOOL COLORS*
Booties
Funky Pants
Sunglasses
Mini Skirt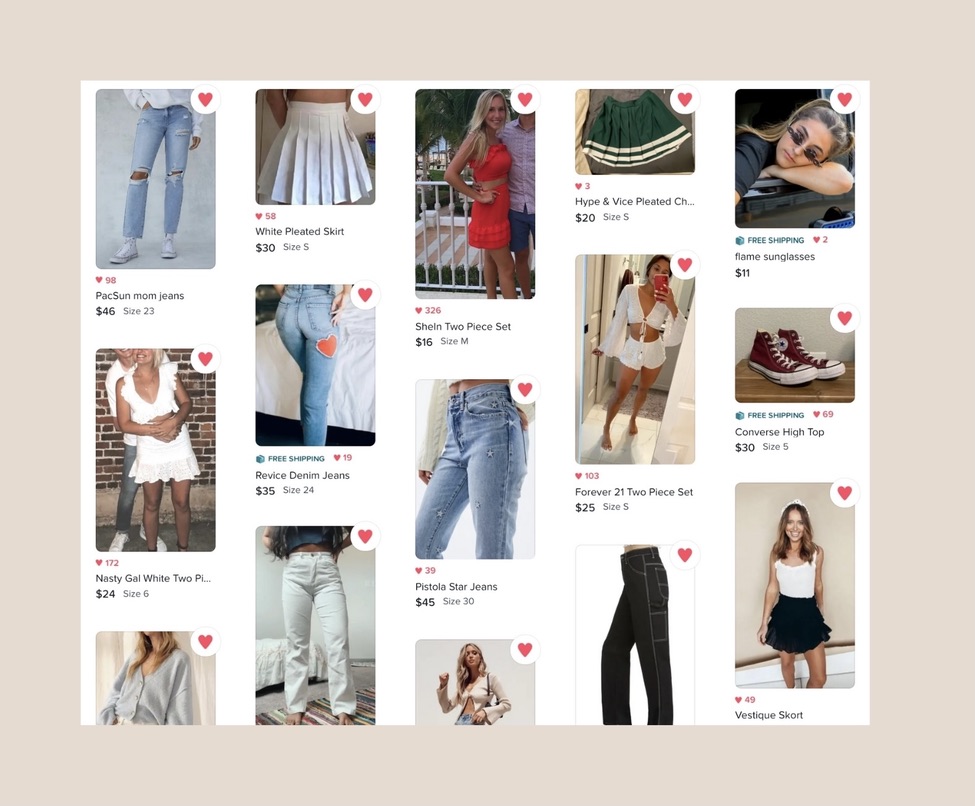 Don't feel like searching? Check out our "Gameday Inspo" collection!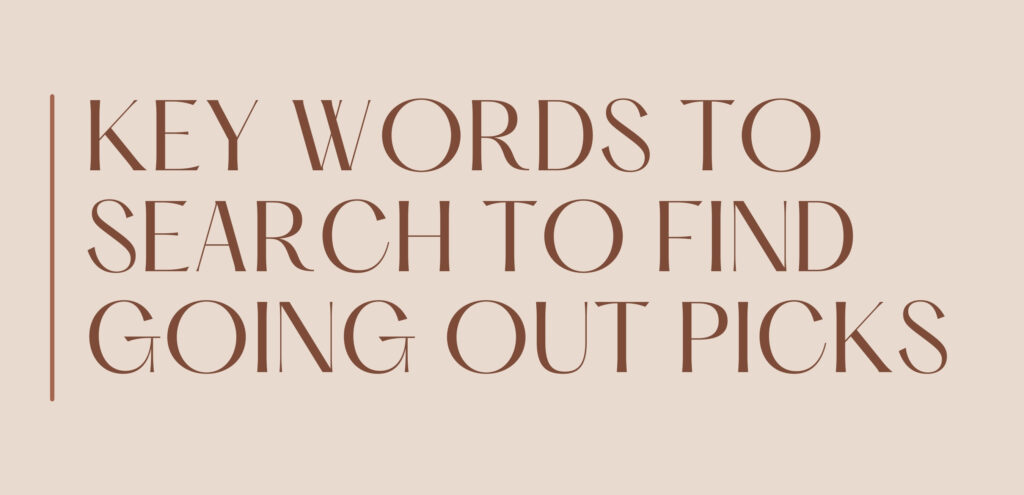 Ready to enjoy a night on the town but don't want to worry about rummaging through your closet only to find you have "nothing to wear". Here are our faves to search on Curtsy to find going-out clothes! 🔎
Nasty Gal
Black Booties
Bodysuits
Straight Leg Jeans
Leather Pants
Zara
Bustiers
Princess Polly
Cross Body Purse
Black Belt
Platform sneakers
Corset Tops
Body-con Dress
Don't feel like searching? Check out our "Night on the Town" collection!
---
Can't get enough of Curtsy? Follow us for more:
https://www.instagram.com/curtsy/
https://www.facebook.com/curtsyapp/
https://twitter.com/curtsy
https://www.tiktok.com/@curtsyapp
https://www.linkedin.com/company/curtsy/
https://youtube.com/Curtsy