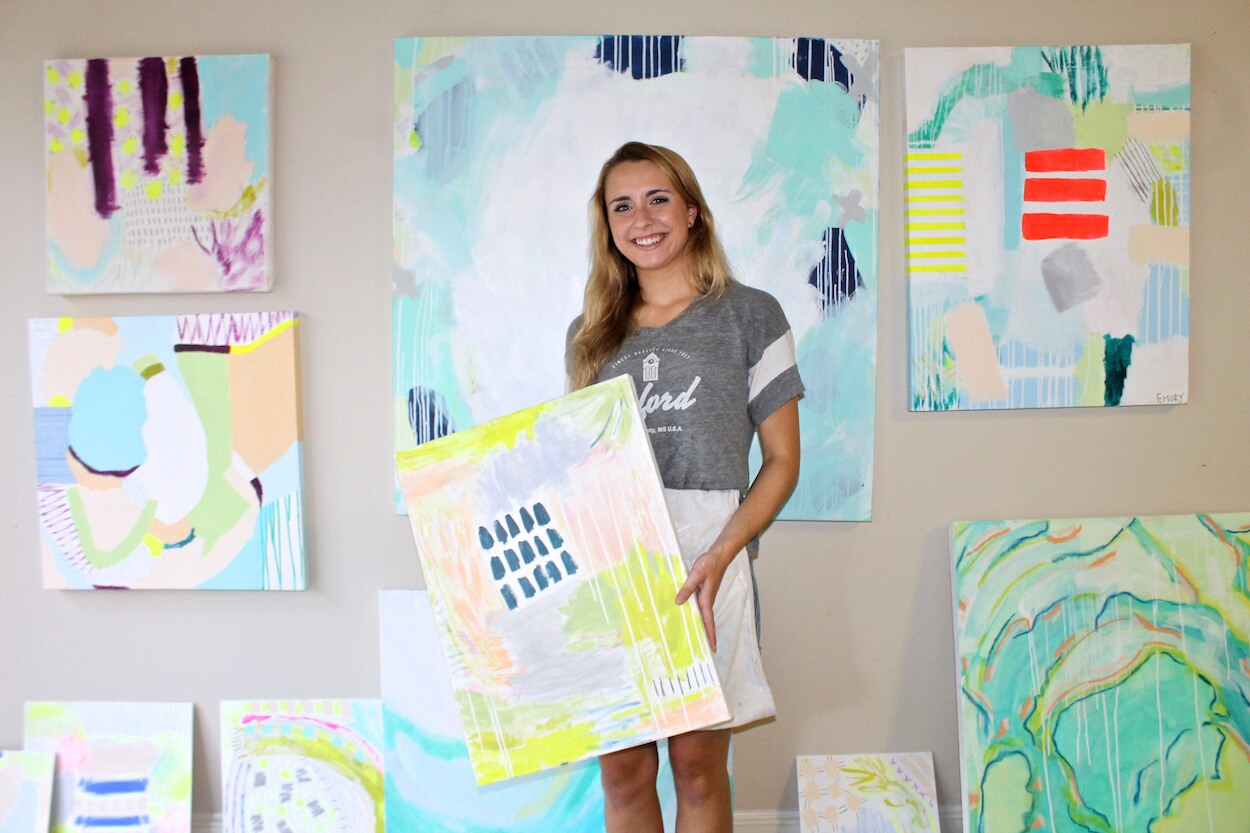 If it's a sunny day in Oxford, Mississippi, there's no doubt this artist is outside spreading her joy with others.
 P.S. Did you know you can rent Emory's bohemian style on Curtsy? Get the app now.
---
Meet Emory Ryals.
She's a poet, painter, and the prime role model to women of all ages.  In our books, Emory is one of the most selfless #Girlbosses we've met.  We're obsessing over here More Heart Art paintings– the soothing colors she paints with can calm anyone's hectic day.  Let's see how Emory began her artistic endeavors.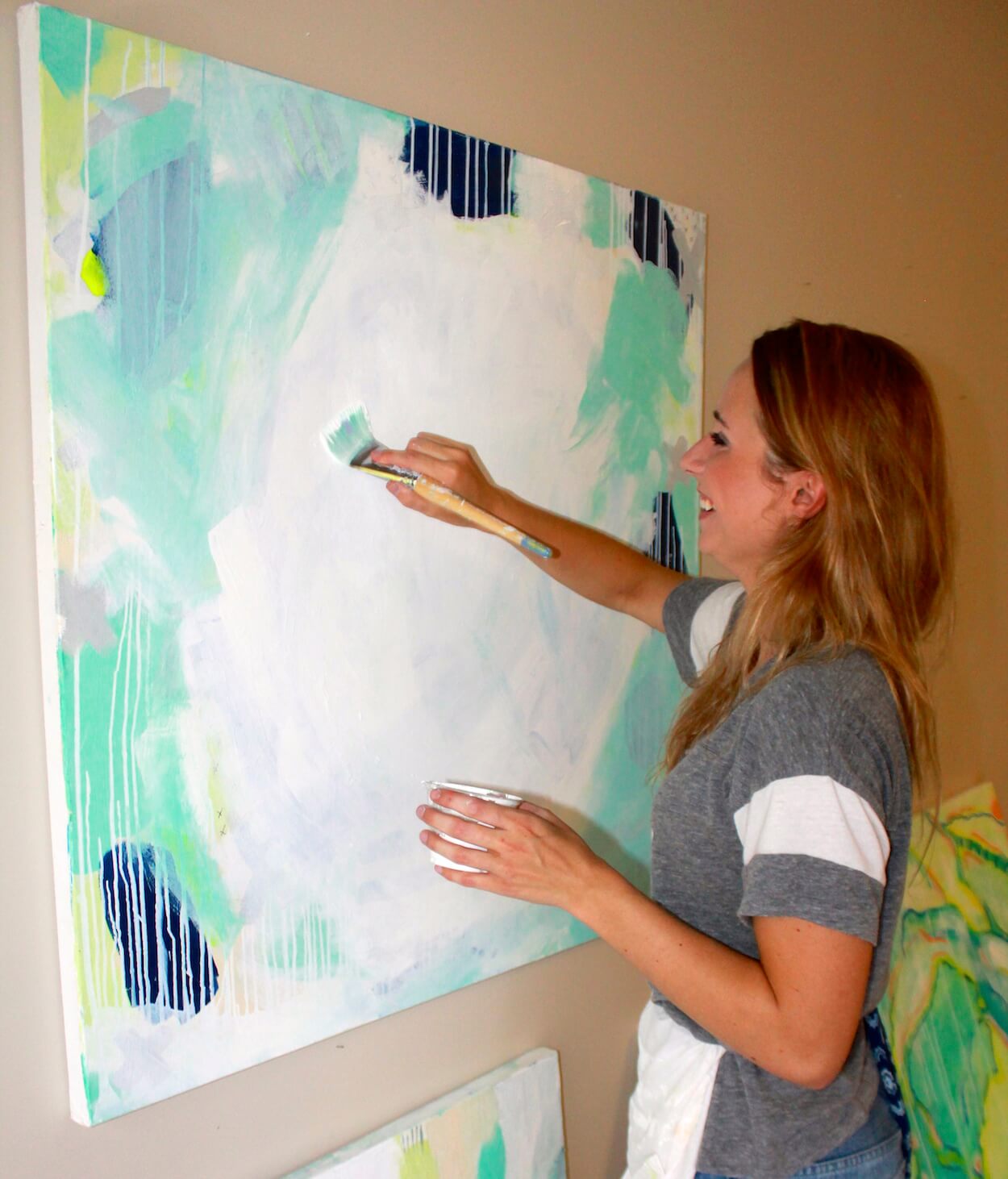 I've loved every sector of art ever since I was in elementary school.  Throughout my childhood, I wrote poetry and have always dreamt of writing a children's book.  However, with painting, I began to compare myself to others and gave up for a few years.  This past semester, I realized comparison is the thief of joy, so I jumped back into painting and have fallen back in love with it.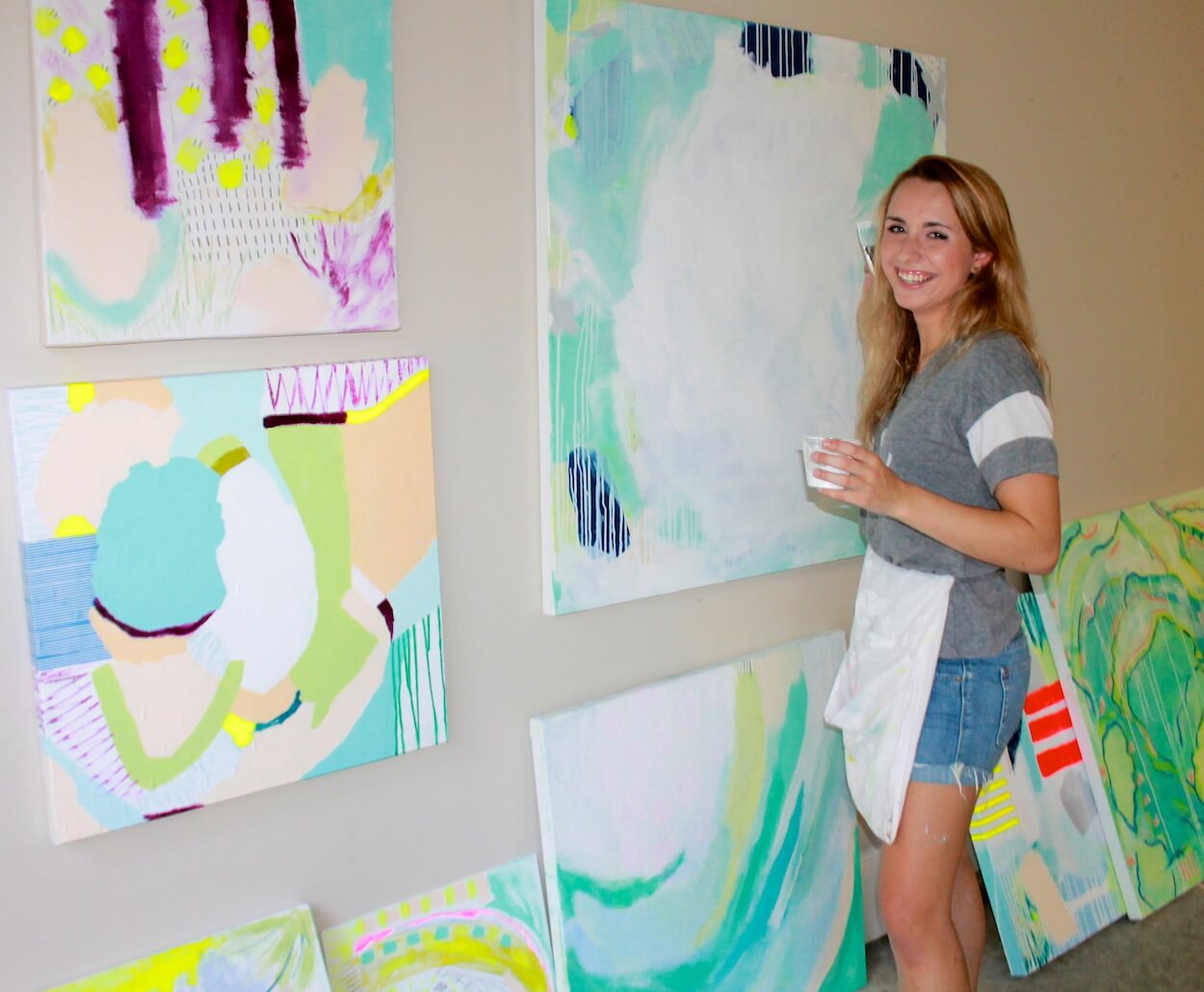 Q: When did you start More Heart Art?
Believe it or not– just a few months ago!  I originally created a website last fall to post all my writings on.  But because I had a lot of spare time on my hands this past Spring, I was able to grow a collection of my artwork and wahlah– More Heart Art was created!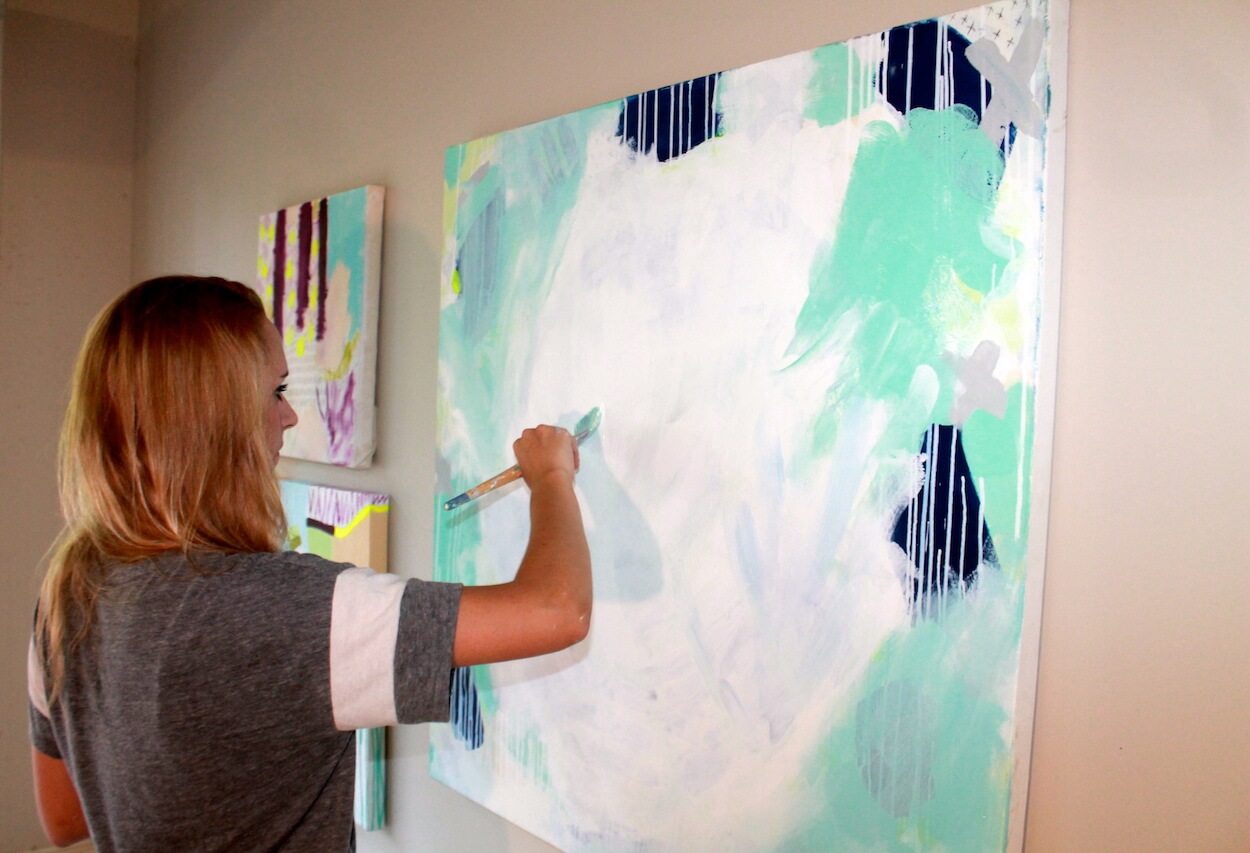 The name, More Heart Art, comes from a Needtobreathe song.  Emory has been a fan of them since her freshman year in high school, and since then, their songs have sung so much joy into her life.
More Heart Art comes from the lyrics from NeedtoBreathe's song, "More Heart, Less Attack."  This song is so peaceful, and always reminds me to live with more heart and less worry.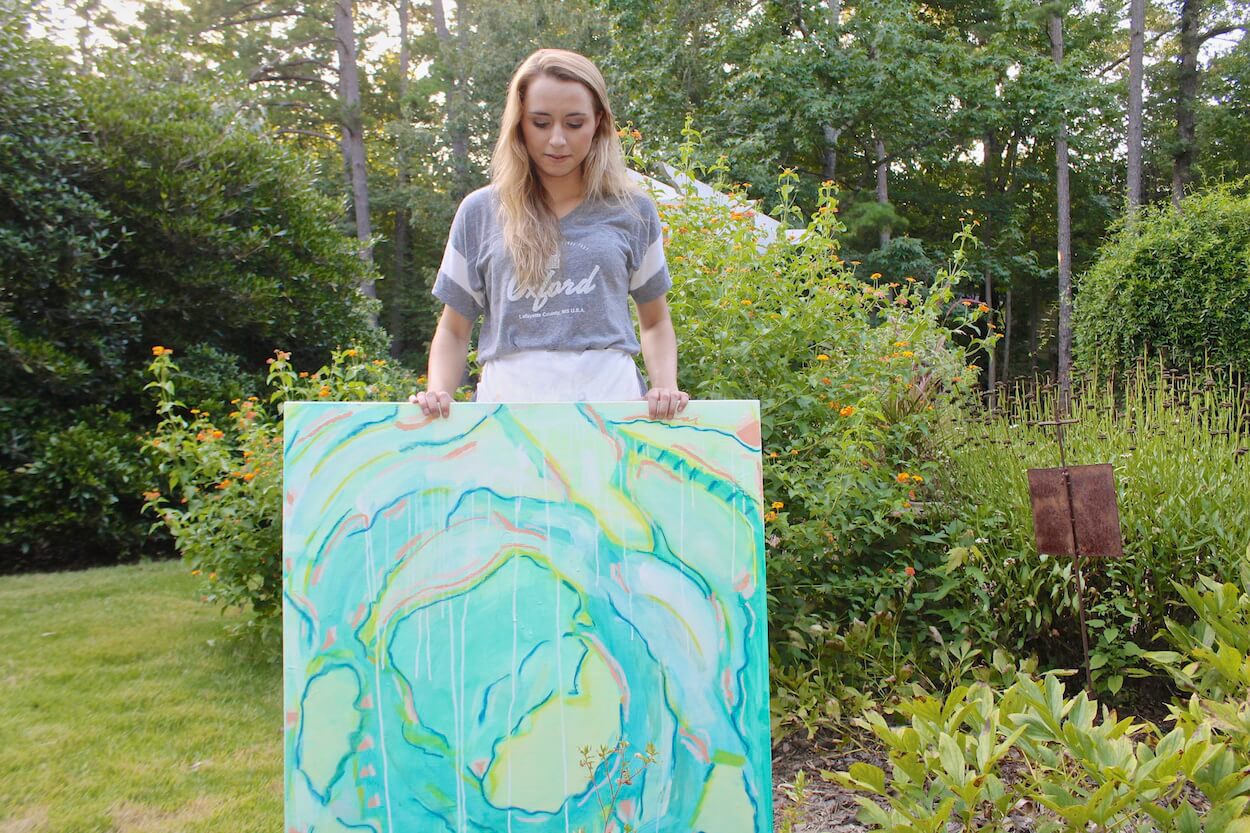 Emory's latest inspiration is the music she listens to while painting.  In fact, she recently created a music playlist named "YES You Can!!" to give her a boost of encouragement.  Because of this playlist, she felt led to name this series her "Playlist Paintings."  
My "Playlist Paintings" are named after a lot of the songs I listened to while painting them.  Their titles are inspired by One Direction, Katy Perry, and several other artists.  Each painting amongst this series will give you a closer look at my random but fun playlist!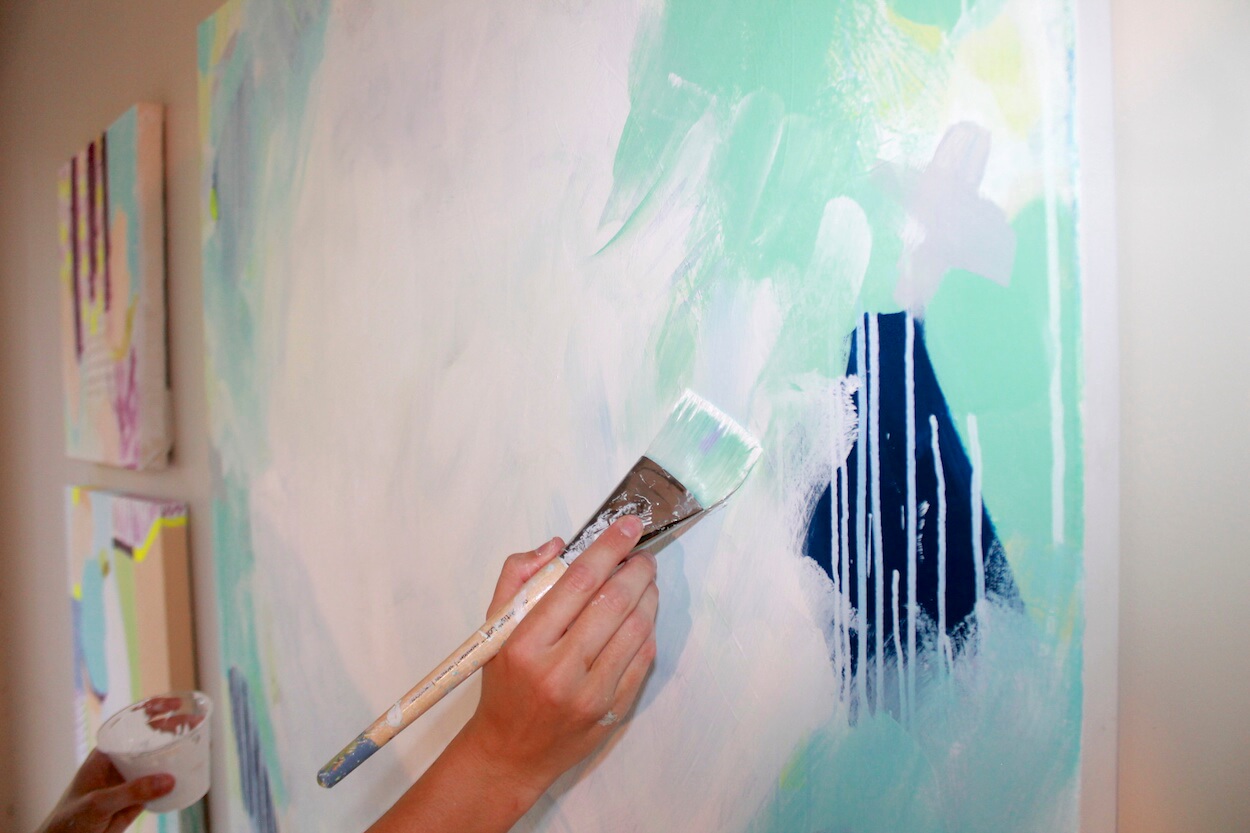 My favorite style to paint is definitely abstract artwork.  I enjoy making my paintings fun and lighthearted.  Although I have never painted much other than abstracts, I am content with my focus because I love using several colors in each painting.
We agree, Emory– the best place for any type of #GirlBoss work is wherever there is natural light and sunshine.  It brings us happiness, too!
Be sure to follow @curtsy_fashion and @moreheart_art for a surprise giveaway!
xoxo, Team Curtsy
---
What is Curtsy?