Try Ons are a new way to shop and sell with video. Scroll, shop, and list videos, seamlessly in the app.
---
Read WWD's feature story about Curtsy's new Try On feature: https://wwd.com/business-news/technology/curtsy-video-fashion-resale-1235293389/
We believe the future of resale is video
Shopping resale and selling your clothes online shouldn't be hard. Try Ons create a unique way for sellers to show their clothes in action, letting buyers easily see all the details of the item.
We're launching Try Ons because we believe it's a faster way to post items, and, they'll sell sooner because buyers can easily see the material and fit of items.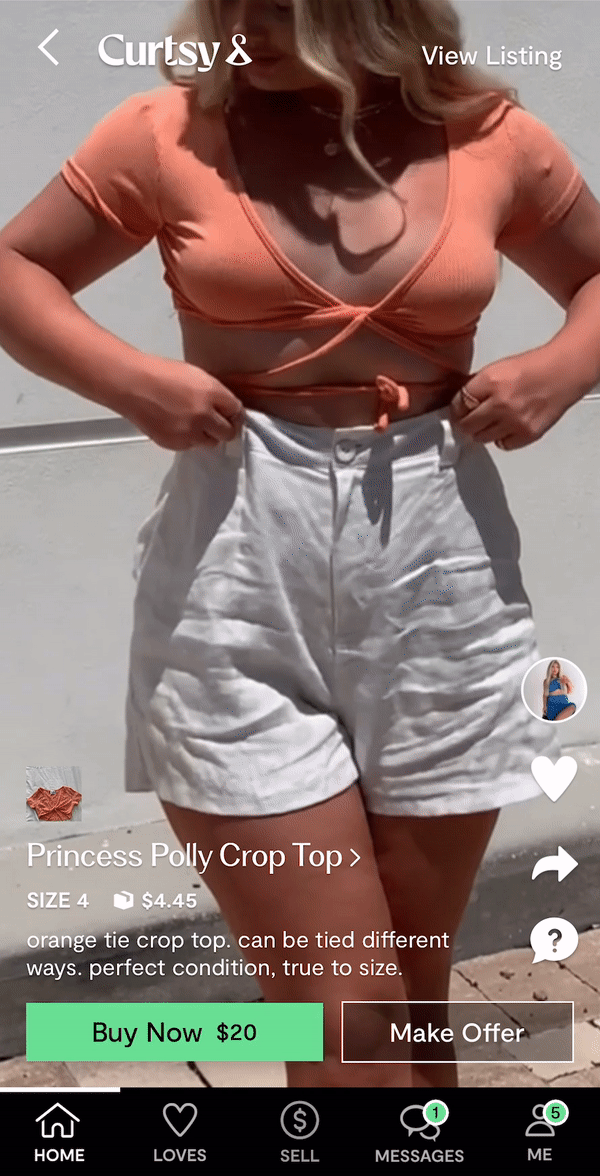 How Do Try Ons Work?
When you post your item, you'll see a new Try On option to add a video to your listing, alongside the current photos option. You can list an item with photos, a Try On video, or you can add both!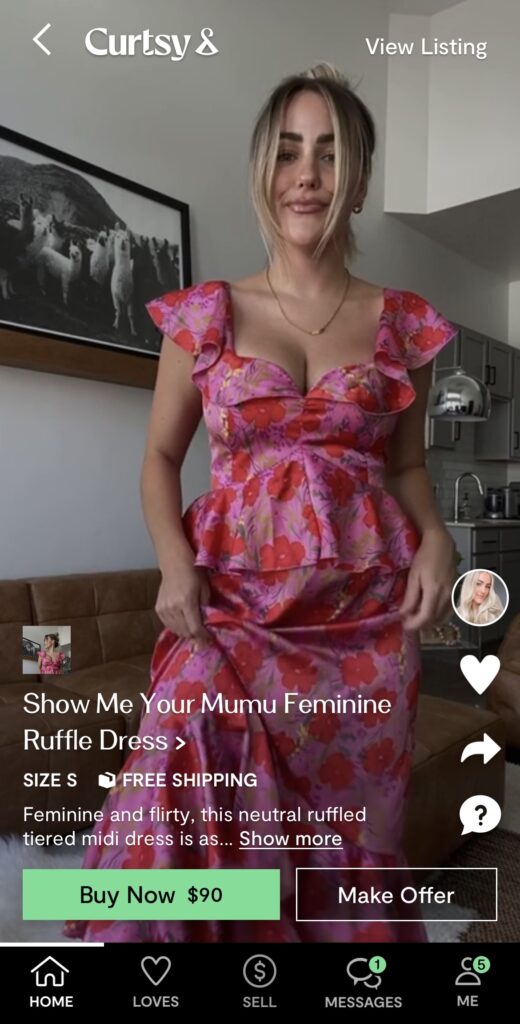 The best way to show your item is to model it so buyers can see how the item fits. You can also show the item on a hanger, or a simple surface, if you don't want to model it. This works well for things like sneakers, accessories, or any items that no longer fit!
Pro tips for taking videos
Make sure the item is in full view
Good lighting is key so you can see the item clearly
Include a clip showing any damage or flaws
Zoom in on the item to show details and multiple angles
Here's what our users are saying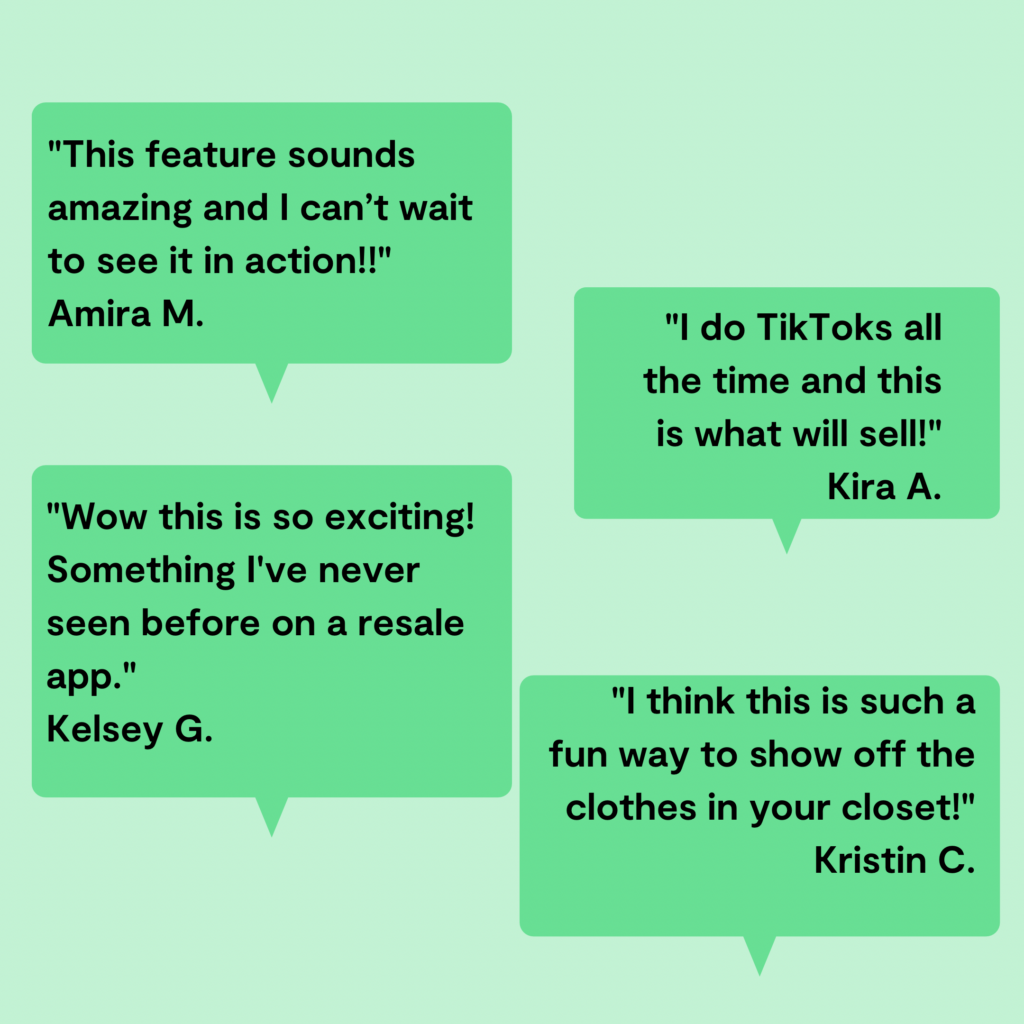 We're so excited to share this feature and hope you have as much fun using it as we did creating it. If you'd like more info, watch our video or send us a message in the app.
We know the Try On feature may not be perfect from day one, so we'd love to hear from you on how we can continue to improve it ([email protected]).
We're excited for your feedback!
Cheers 🥰
Team Curtsy