The fashion industry is one of the most profitable industries in the world because it crosses global lines. 🌎 People use fashion to express themselves and to relate to different trends, pop culture references and friend groups so of course it produces a lot of waste!
The average person throws away 70 pounds of clothing per year which equals 13 million tons of waste just in the US! The rise of social media, influencer culture and overconsumption has made way for new trends to come and go overnight. People's closets are constantly growing and adding the newest piece to keep up with the times. The rise in clothing purchases has made the fashion industry a huge source of waste globally so we wanted to share our top 3 ways to make your closet more green!
♻️ Thrifting
Thrifting is something that has always been done of course, but over the last few years, it has made its way to mainstream fashion in ways that no one would have expected! As more people become aware of the wasteful practices of the fashion industry, many teens and young adults have been starting to go thrift shopping to find ways to reduce clothing purchases.
In New York City alone, 400 million pounds of thrifted clothing were tossed out in 2018 – now imagine that worldwide! There are so many perfectly, unused and gently used clothing items to be found by going thrifting so why not make a day of it with your friends! Trends always repeat themselves so you can always find some hidden gems at the thrift shops!
👗 Renting
We all love fashion but it is not possible for most people to purchase everything under the sun because it isn't sustainable and we don't have endless amounts of cash to get it all! Renting has been an amazing way to get some of the best brands and empty out your closet because you return the pieces when finished with them!
At places like Rent the Runway and Nuuly, you can rent designer pieces every month for under $100 and return them when you are finished! No need to purchase tons of clothes for special events, date nights or casual weekends when you can rent something and give it a long life by passing it on to someone else! And did you know that Curtsy started off as a renting app?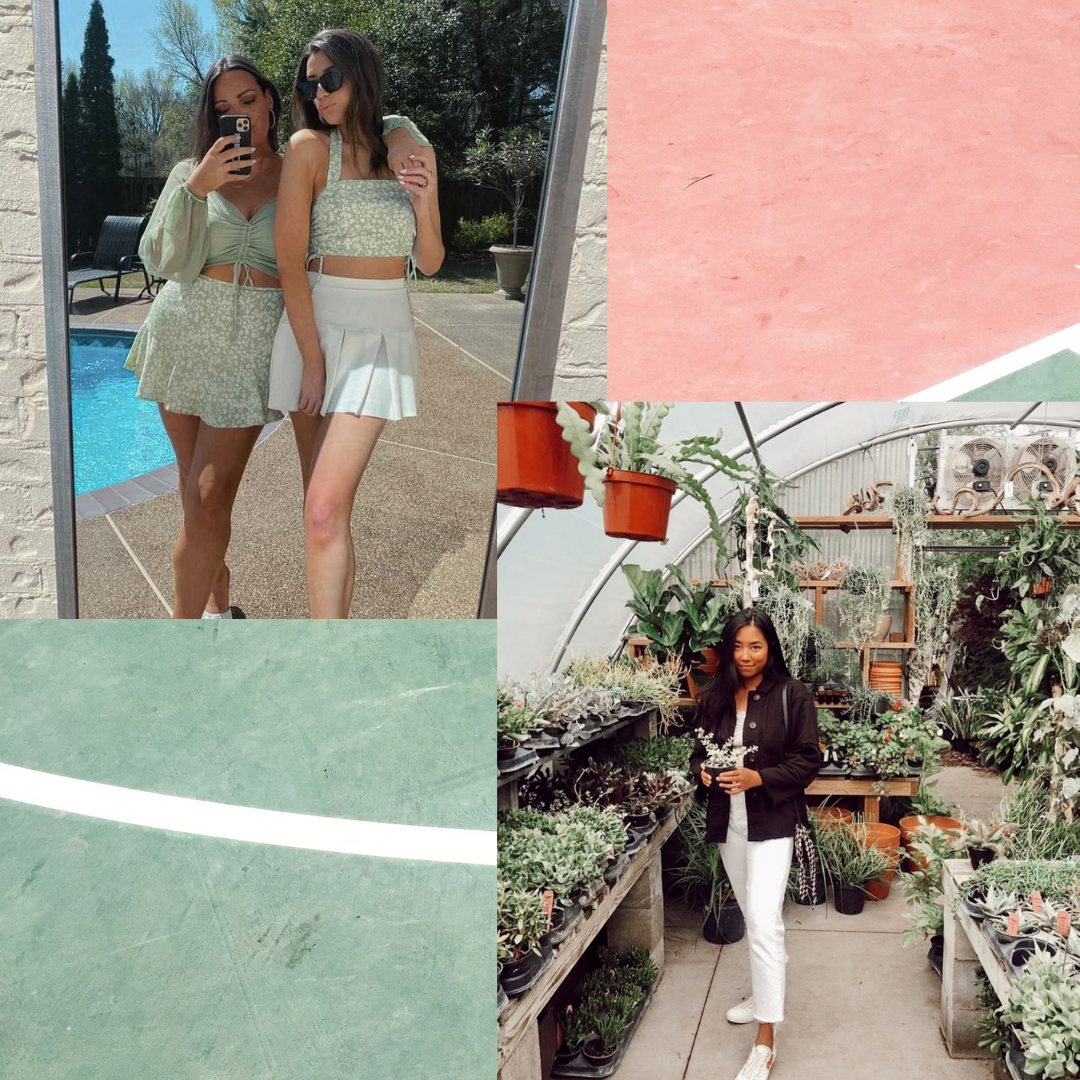 🛍 Shopping Second Hand on Curtsy
Of course we couldn't talk about a green closet without mentioning secondhand shopping! Everything has become digital and so of course shopping has too. On Curtsy, you can find some of your favorite brands – with the tags still on!!! – at such a discounted price. There are weekly sales, you can get up to 70% off on some items, and you have a whole community on Curtsy where thrifting is made easy. The experience is super user friendly and the app is one big closet share! Happy Earth Month Curtsy gals! 🌎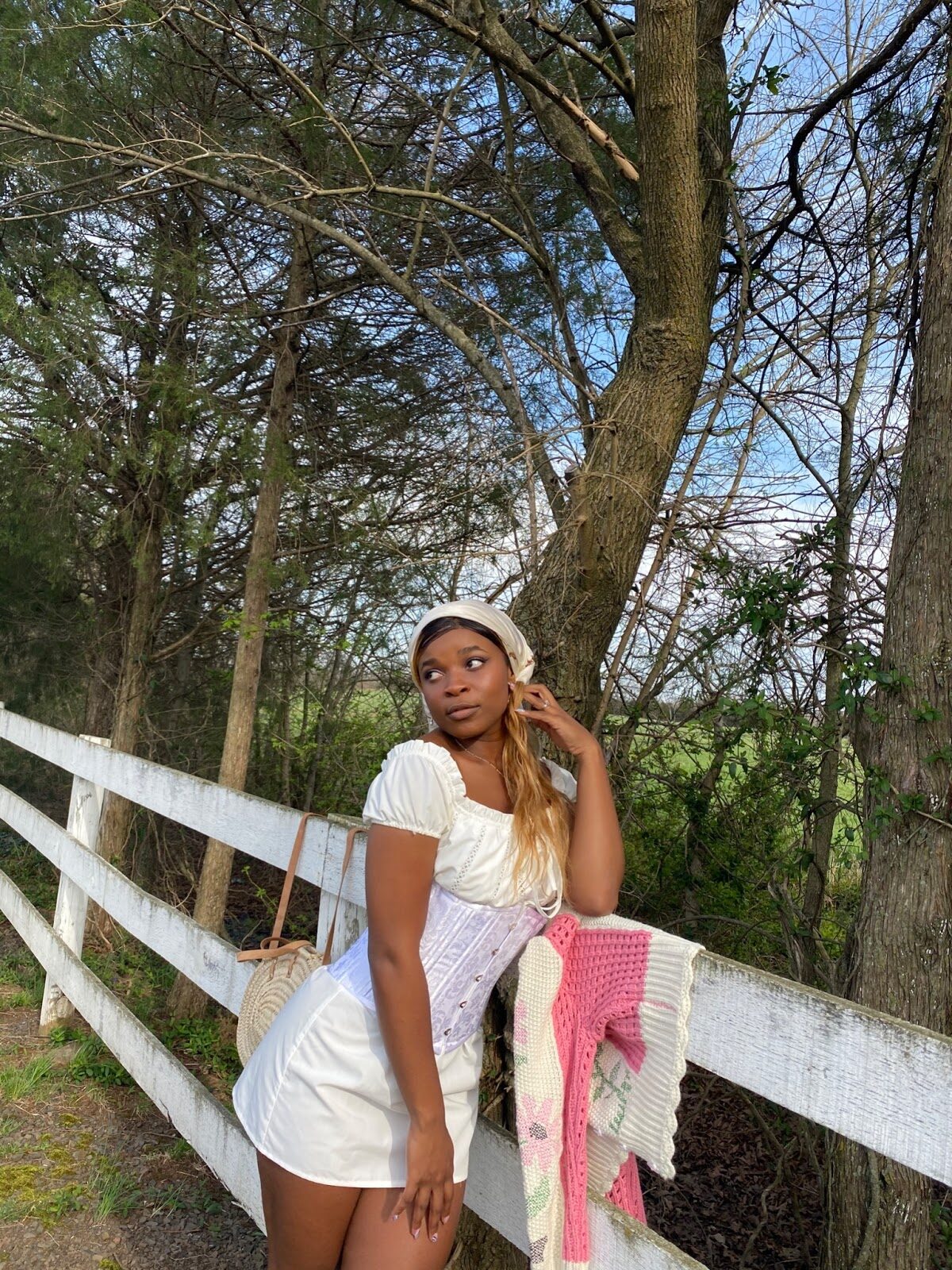 💃🏽 Meet the author & shop her Curtsy closet!
Nikki's one of the content creators over on the Curtsy social channels! She has loved so many pieces that she's bought from sellers on the app to help expand her girly + feminine, cottagecore style! Check out her Curtsy Closet to see when she adds some items to it next!
👍🏽 Follow us for more Curtsy love!
https://www.instagram.com/curtsy/
https://www.facebook.com/curtsyapp/
https://twitter.com/curtsy
https://www.tiktok.com/@curtsyapp
https://www.linkedin.com/company/curtsy/