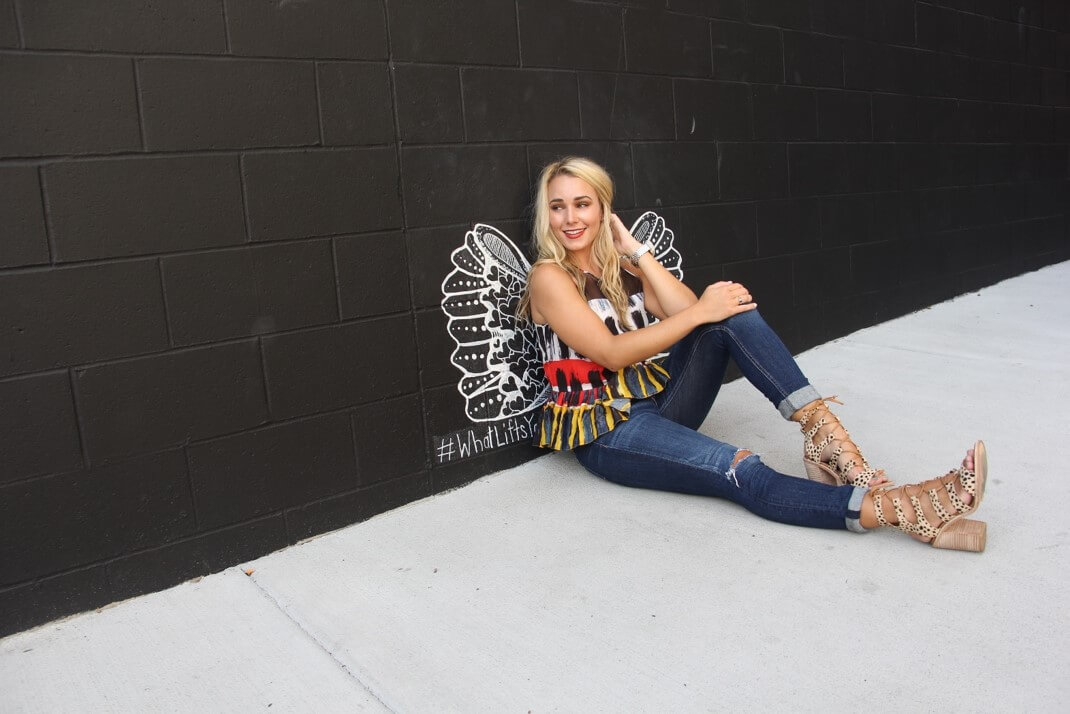 If you aren't going to invest in your clothes, who is going to invest in you?

#GirlBoss

 Alli Bridgers gives us 6 tips to help our closets transition into this thing called "adulthood." 


---
I have always been a firm believer that quality trumps quantity- whether it be friendships, time, or clothes. Especially clothes. I know from experience that I can get 10 times more use out of a nice statement piece than a $15 Forever 21 dress. 
1. Invest in basic essentials that you can mix and match.
My favorite closet go-tos are always my basic pieces that I have worn time and time again, experimenting with different combinations. My Joie leather jacket is probably my favorite thing in my closet.  A well-fitting pant, a chic blazer, comfortable jeans (I love DL, J Brand and these ripped ones are Rag & Bone), a nice bag and a dependable dress or two that you can quickly grab out of your closet are all worth the investment. These essentials don't always have to be all boring and black either.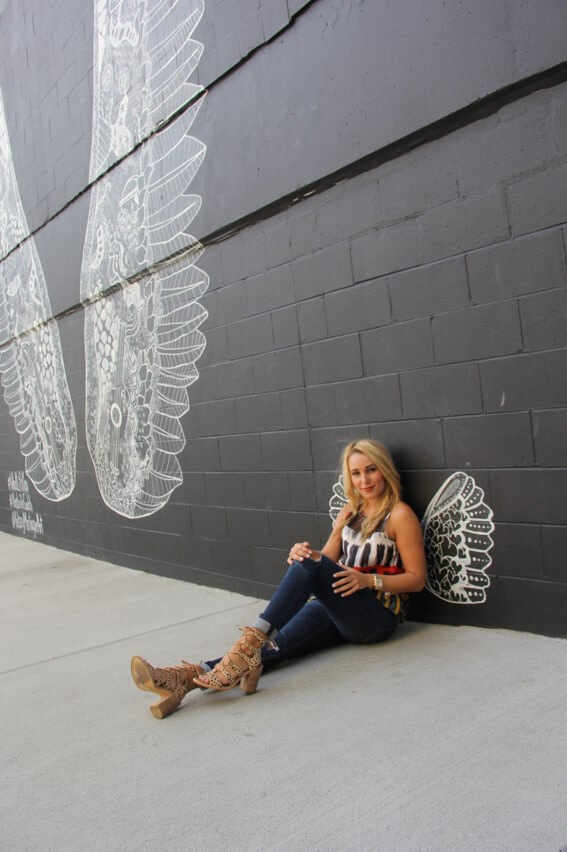 2. Don't be afraid of accessories.
I will be the first to admit that I am working on this. You can usually find me in the same earrings, gold necklaces, ring and watch everyday. You can change up some of your basic essential pieces, with some cool necklaces (from Jewels by SarCar, obviously:)) or a fun lace-up heel like this Dolce Vita cheetah-print pair.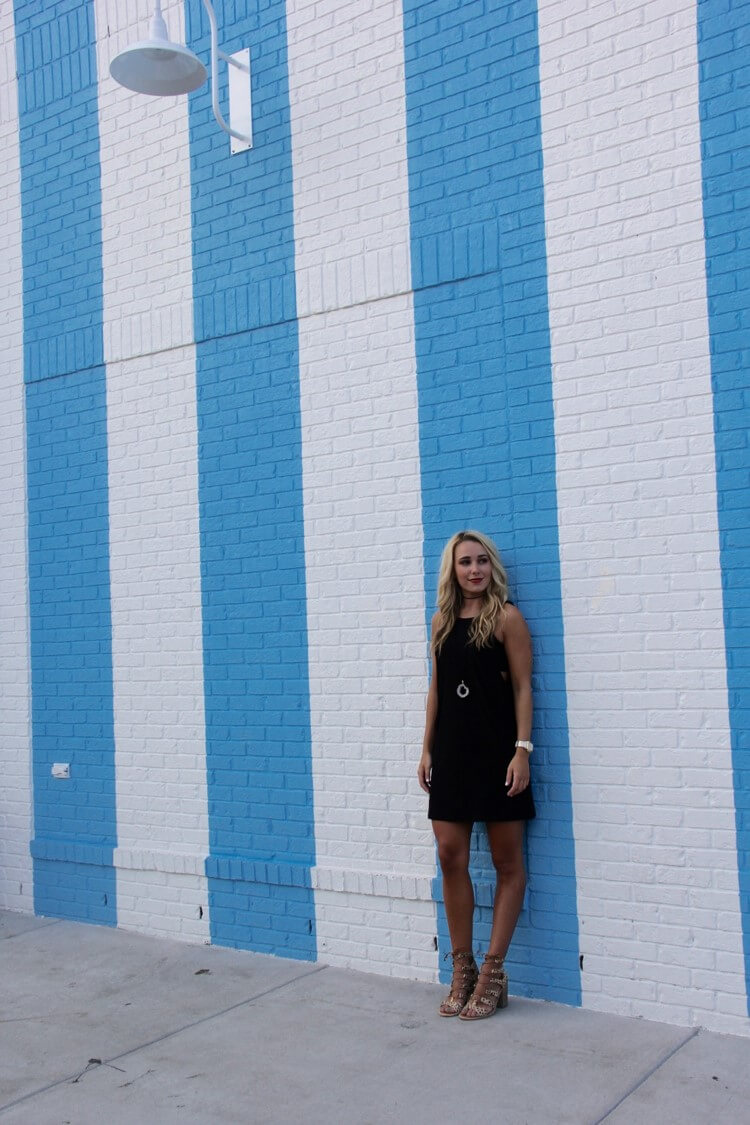 3. Dress the way you want to be perceived.
The age-old saying "don't judge a book by it's cover" is not entirely true. If you show up to a professional job interview and look like you were out raging the night before, I can tell you right now you won't get the job. If you want to be taken seriously in the real world, then you need to take yourself seriously when you look into your mirror before leaving the house, even if you're just going to the grocery store. That is what "activewear" is for (besides for exercise, of course).
And please for the love of all that is good, if you are no longer in college do not go out in public in a frat shirt and Nike shorts, especially to a restaurant where other people are trying to enjoy a nice meal.
4. Don't impulse buy.
Save for something that is worth it.: Sometimes you see a piece and you just instantly fall in love. This Parker turquoise suede dress was that for me. I bought it for my graduation because I wanted to wear something that I absolutely loved and felt like a million bucks in. When I look back in 40 years, I'll still remember wearing this dress that day and the way it moved when I walked and turned.
I would have rather skipped out of 50 cheaply made "going out" outfits for this dress, and that's worth it to me.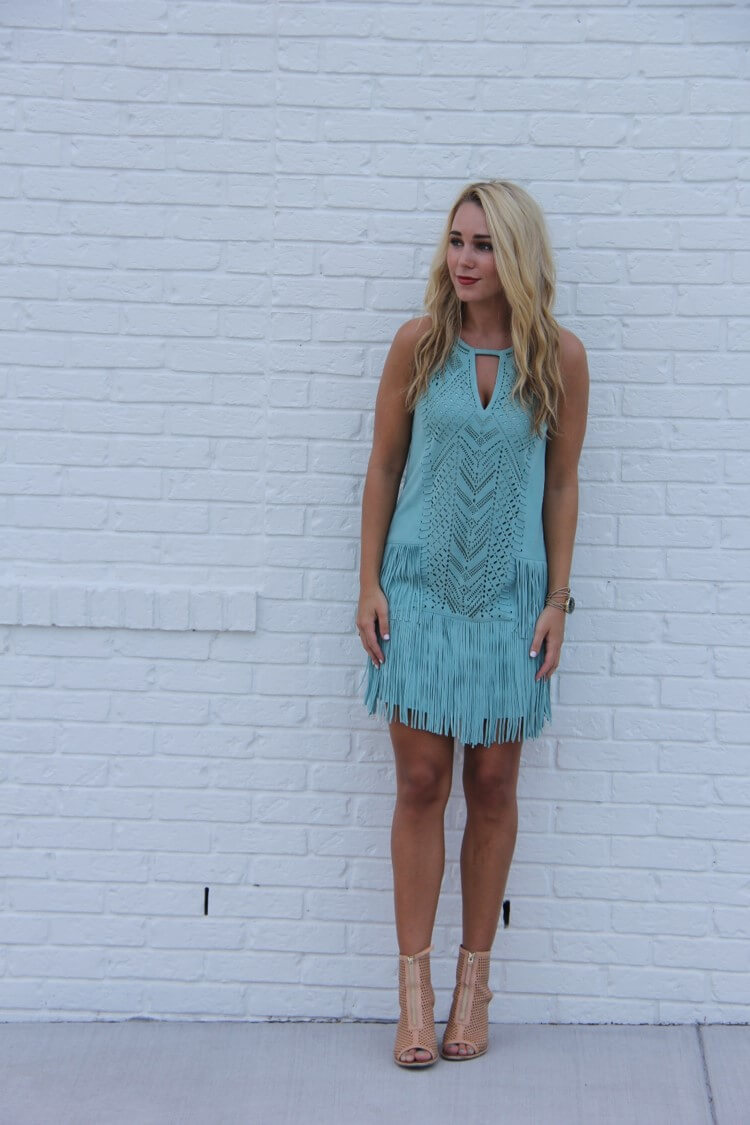 5. Put some lipstick on.
Never underestimate the power of lipstick. I may sound like your grandmother, but it's true. It can pull a whole outfit together, while making you look like you're ready to take on the world. My favorite lipsticks are made by Amy Head Cosmetics. My go-to colors year round include: Bronzy Gold, Pomegranate, Sienna and Mystic.
6. Know your style and what works for you.
It's important to know who you are when you get dressed in the morning. Take some time to figure out what you like and don't like. You need to know your body and style if you want to look good walking down the street. Even if a look is amazing on your best friend or sister (often the case with my sister), it may not be the style for you. Stay in-tune with what works and what doesn't work for you.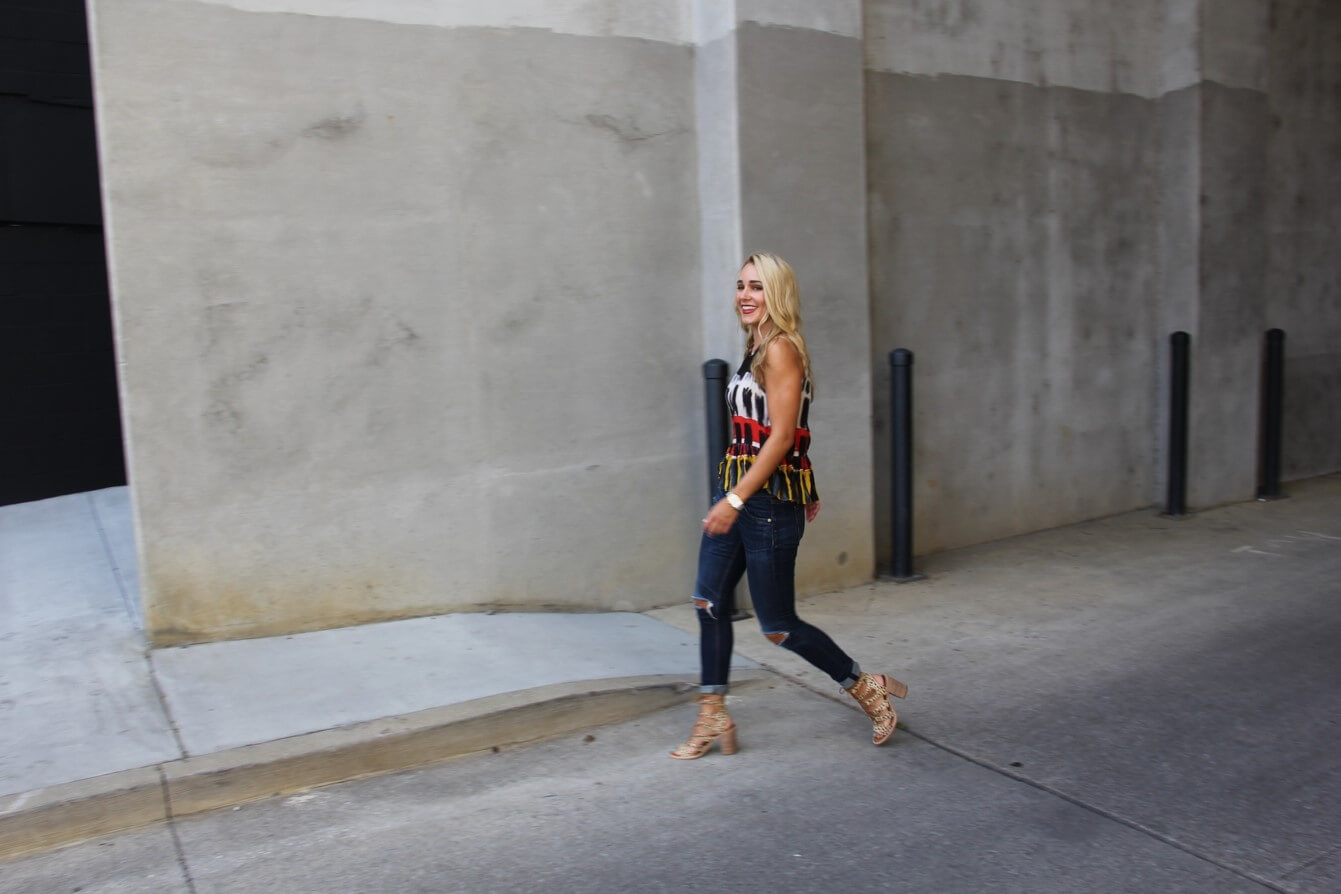 Special thanks to the fab Sallie Barrow Fisher for the photography.
---
What is Curtsy?