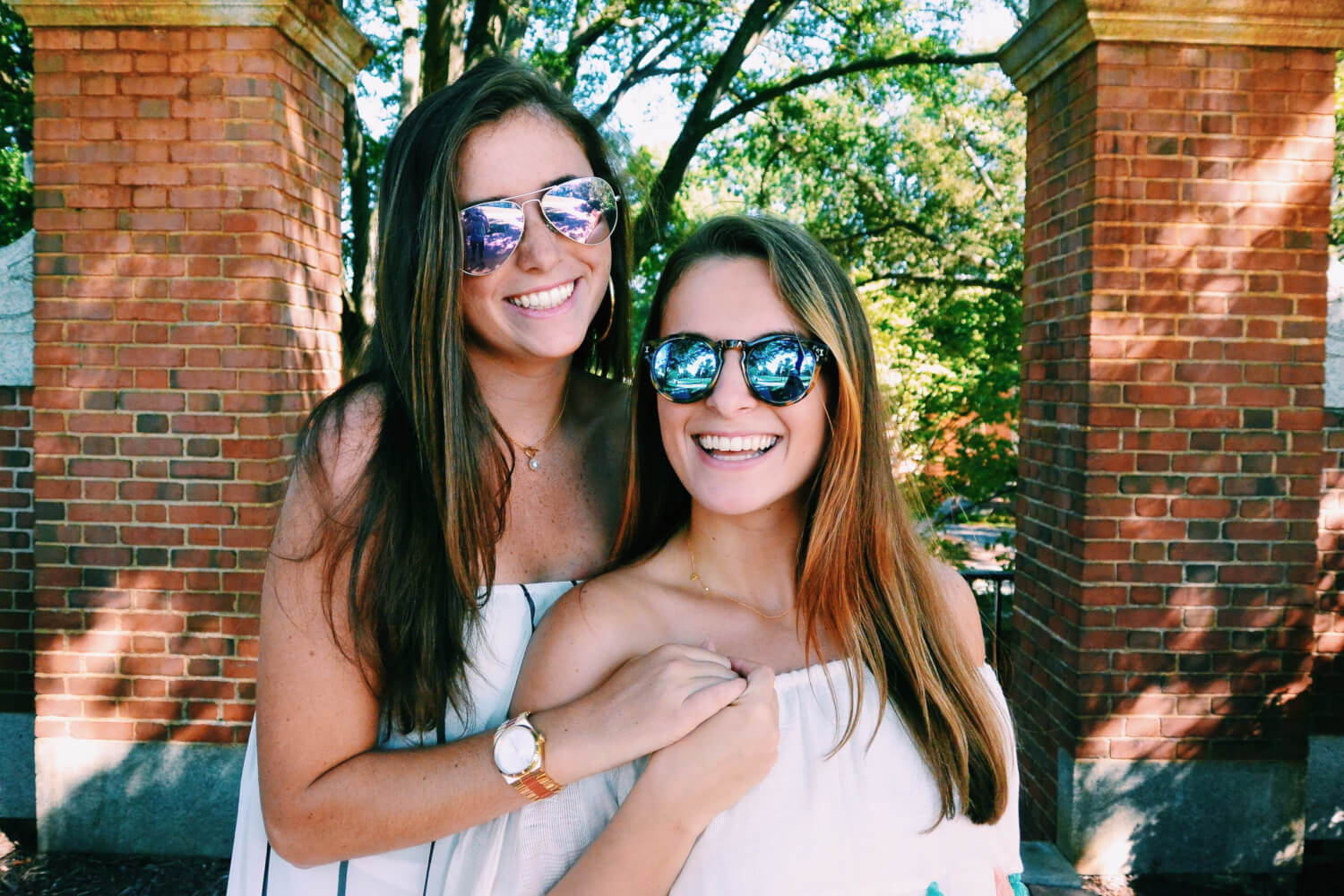 Meryl & Emma are renting their closets on Curtsy. Download the app to rent their clothes now.
PS. Curtsy is live at Wake Forest. Curtsy lets you rent dresses from fashionistas at your school. Browse, rent and post dresses of your own to make extra CA$H. 
Download Curtsy here.

Meet Meryl & Emma—Curtsy's Newest Campus Directors.
These two girls are unstoppable, and they're bringing Curtsy to you at Wake Forest. Meryl Fiore and Emma Williams are Wake Forest's #ItGirls, and it's obvious why. From fashion advice to an ideal day in Winston-Salem, these girls have you covered on everything you need to know to live and dress like a local.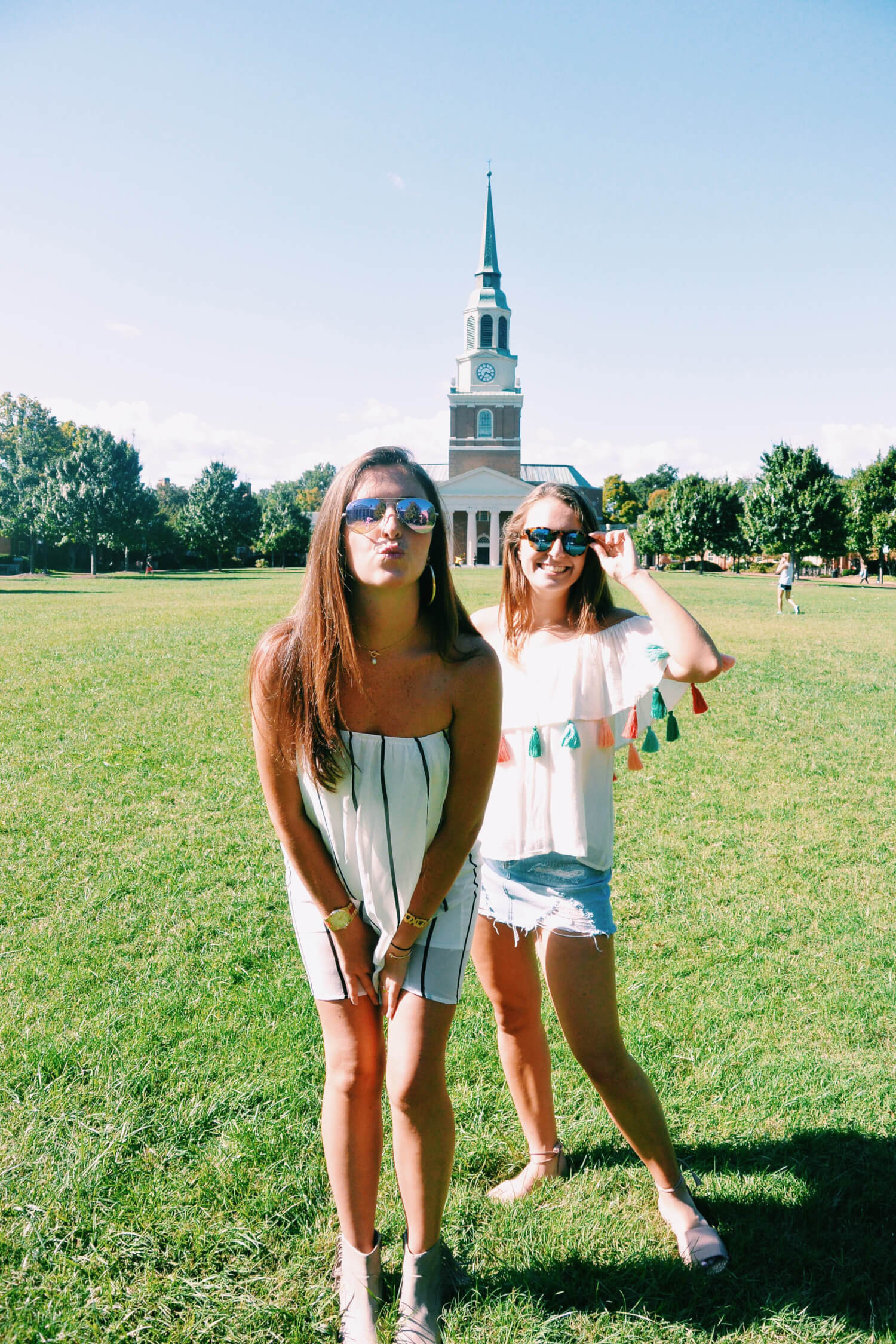 Winston is a town with several hidden gems. We enjoy discovering new places to eat and shop. Winston's unique in the fact that it has a big art scene, so we also enjoy going downtown and exploring the galleries.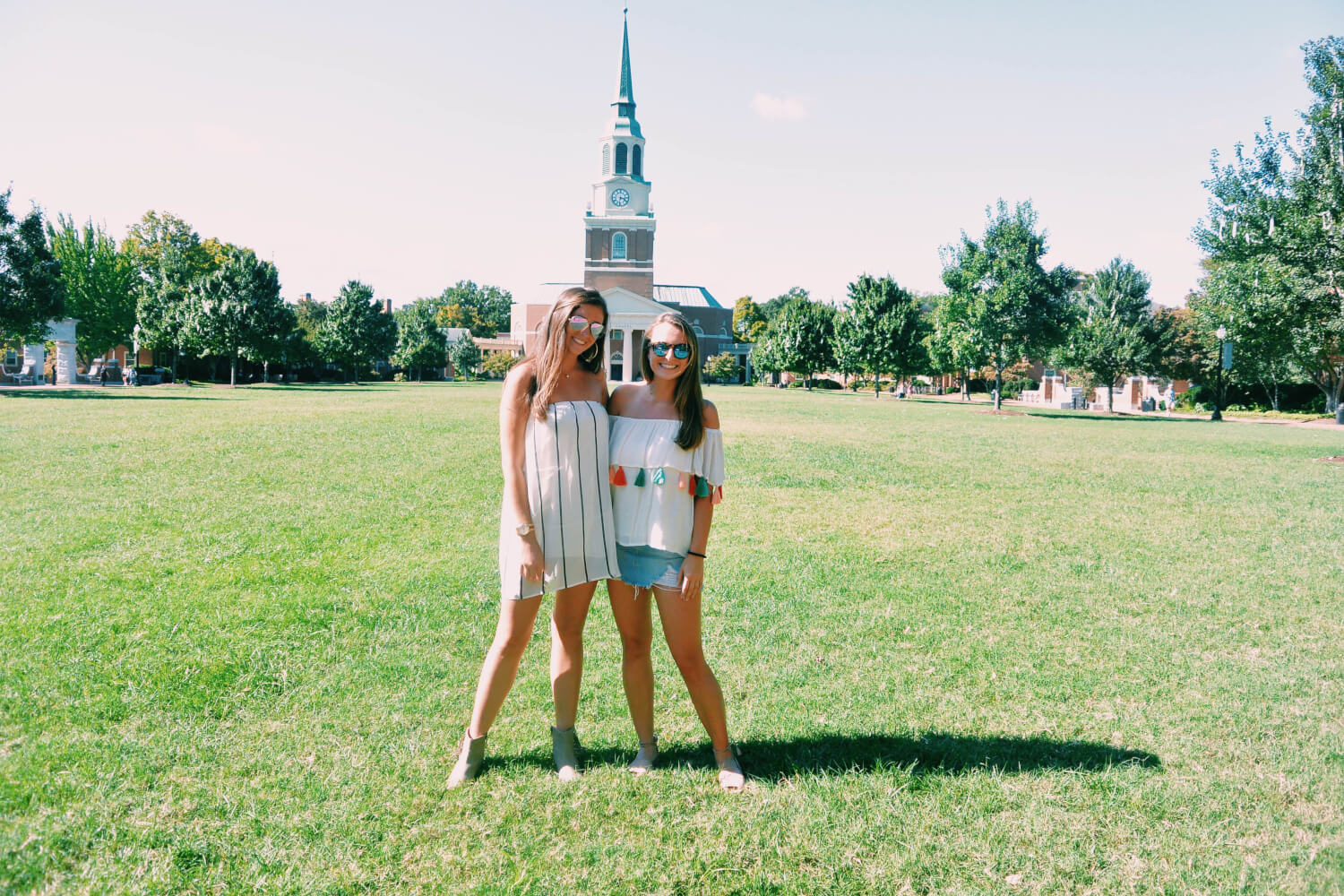 If you find yourself in Winston-Salem for a day, here's what Meryl and Emma suggest:
Attend a yoga class or Pure Barre in Reynolda Village right off campus
Next, brunch it out at Krankie's and have a delicious smoothie. If you're feeling adventurous, order Krankie's avocado toast—it's out of this world!
Once you're feeling full and ready to conquer the rest of your day, head over to campus and get your #darty on.
Cheer on the Demon Deacons at a WFU football game because the whole community gets together and tailgates. (WFU is 4-0, so expect an enjoyable time.)
After the game, drop in at Sixth and Vine. (FYI: The brie plate and pork tenderloin are to die for.)
Lastly, head on over to Brynn's for frozen yogurt to cleanse your palate.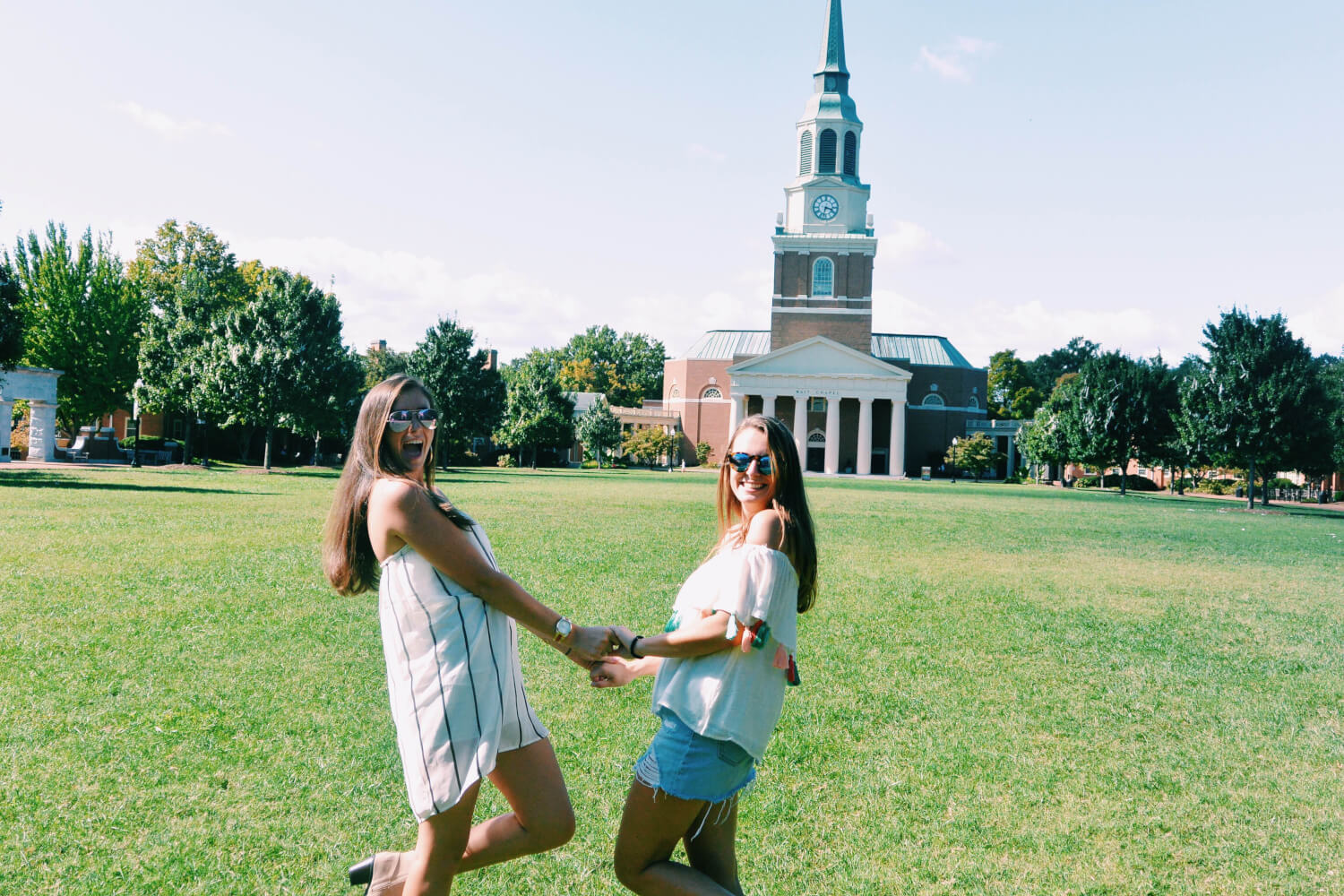 If you're in town for a football game, throw on a black dress with gold beads, since our colors are black and gold. You'll fit right in by wearing a preppy dress, too.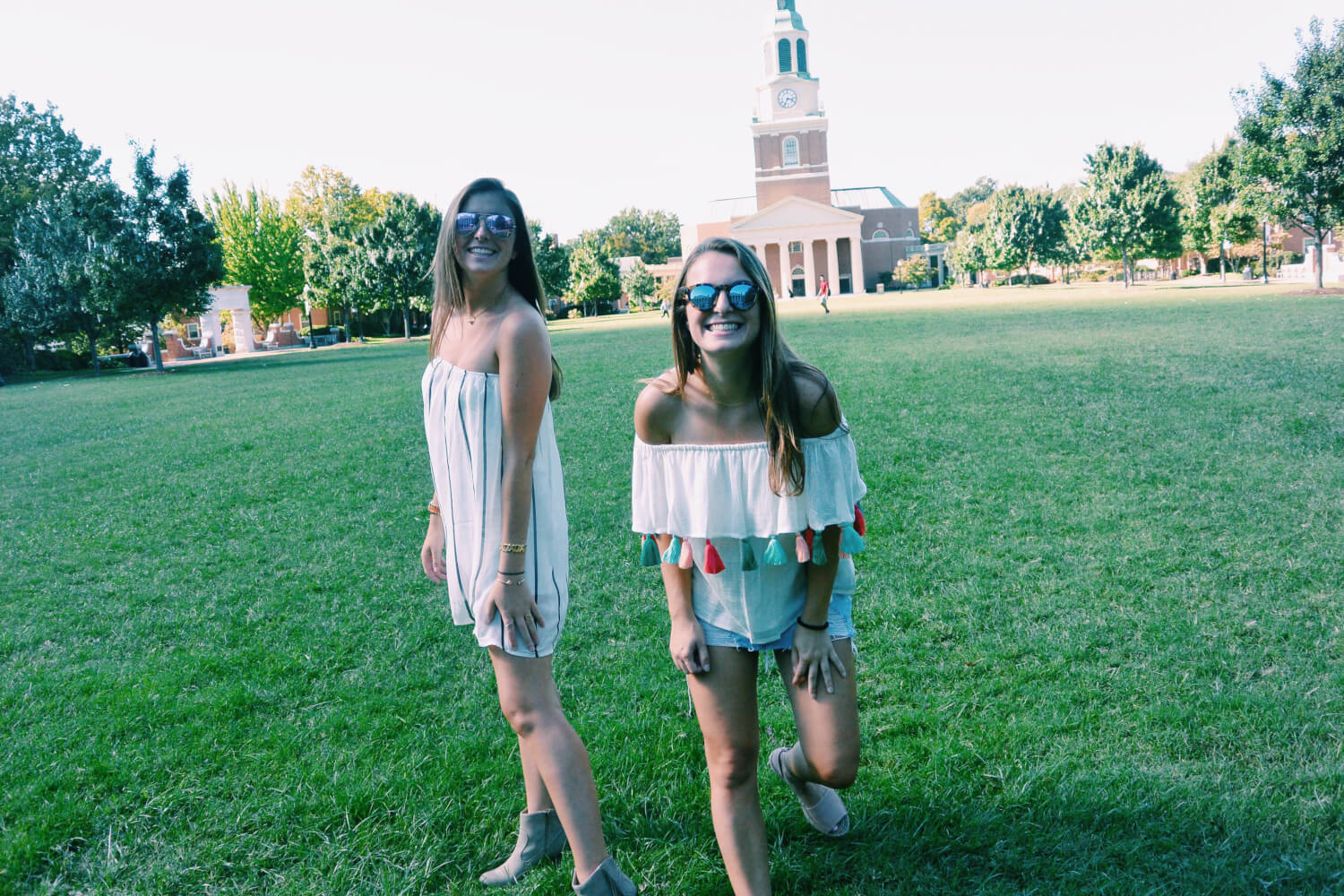 Sometimes, I [Meryl] choose to wear a seersucker off the shoulder dress with some fun sandals. Other times, I find myself wearing boyfriend jeans and an edgy top. I think your style should reflect your personality and authenticity.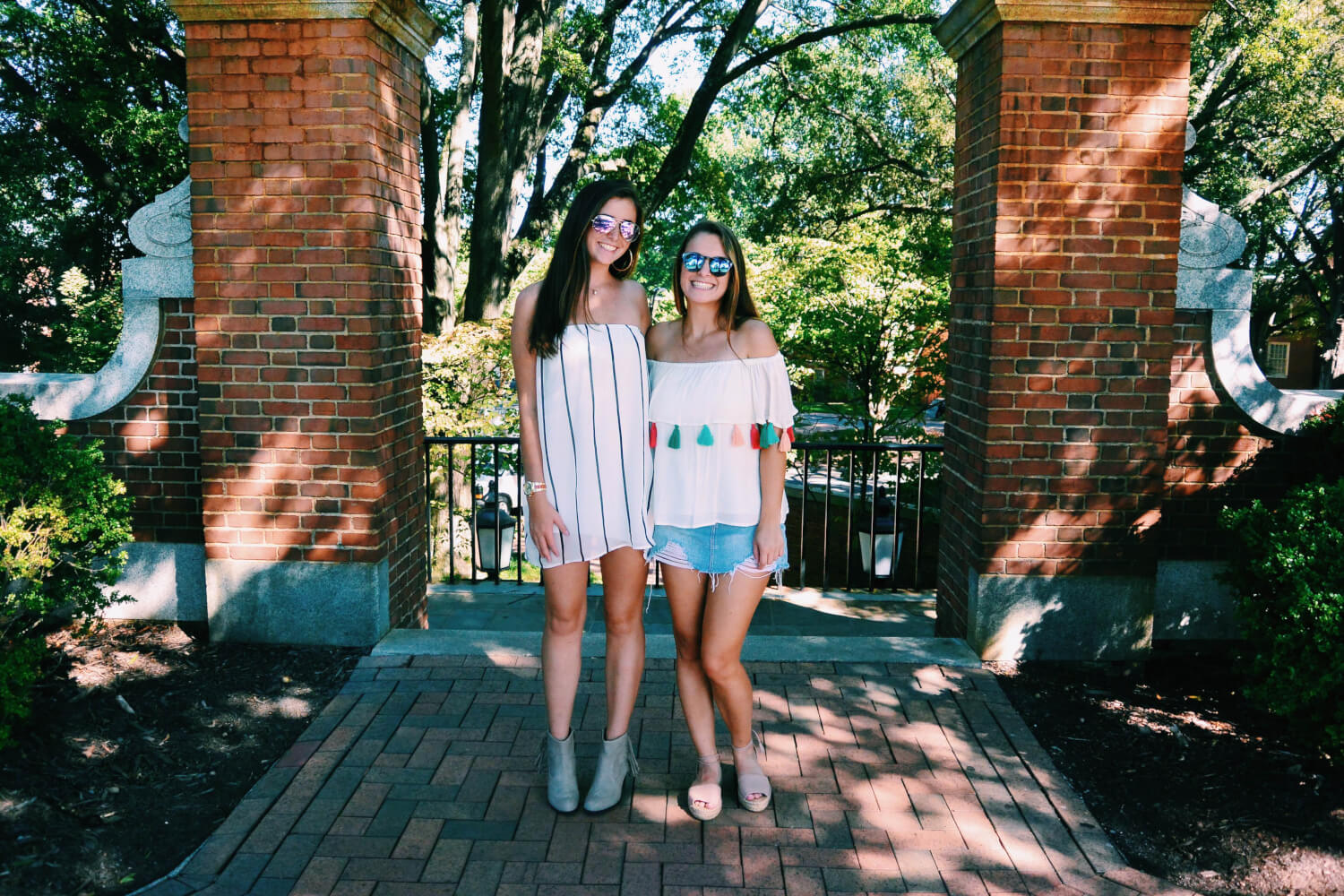 Q: Emma, describe your personal style.
My personal style varies—sometimes I wake up and want to look beachy and laid back by wearing a loose top, leggings, and gladiator sandals. And then other days, I dress more high fashion by wearing a sophisticated dress or elegant top paired with my favorite ripped Paige Jeans and black booties.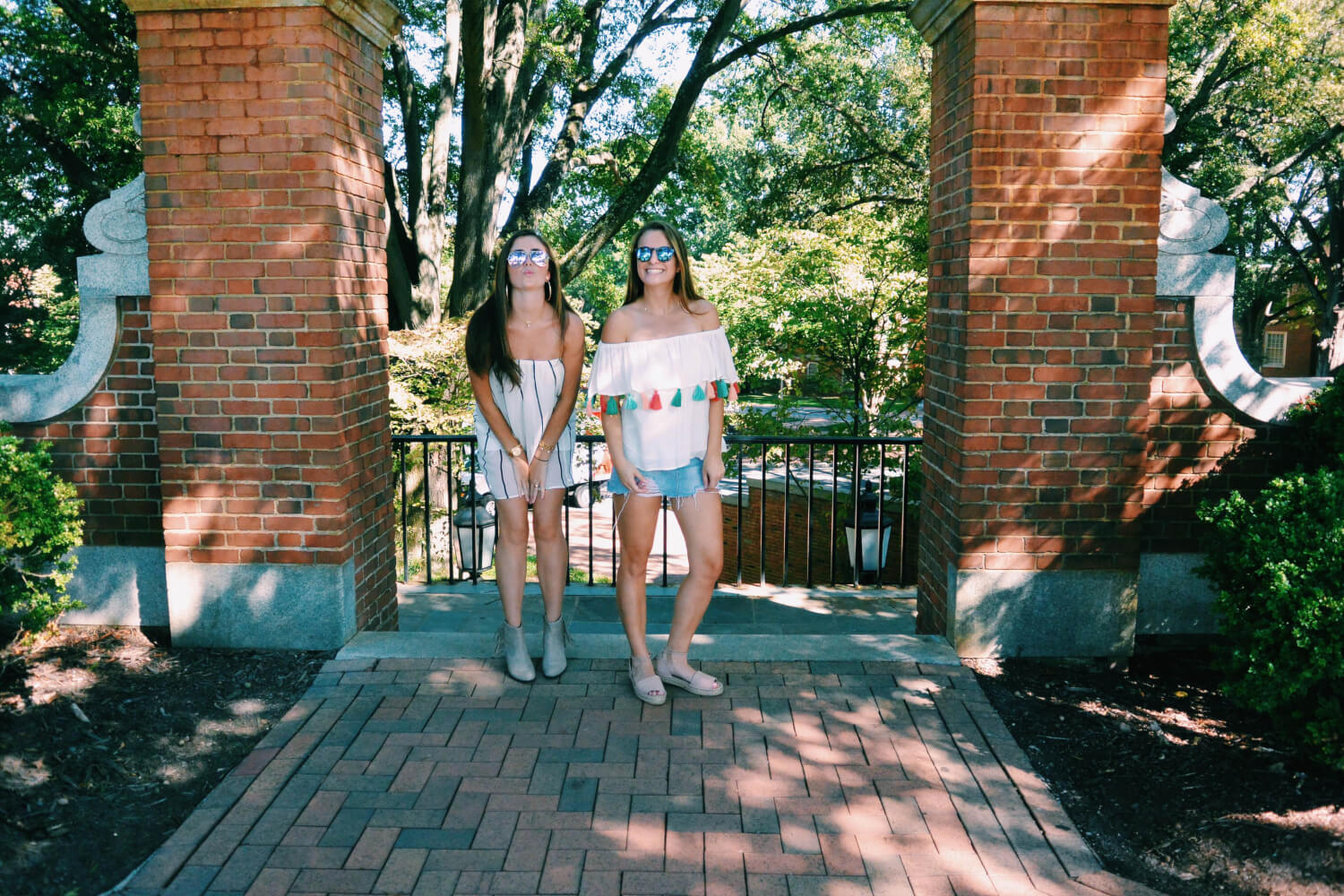 I own so many booties— they're literally my shopping addiction! Even when it's hot outside, I still wear them. People always come to me for fashion advice—even my mom has NEVER left the house without asking me what I think about her outfit 'cause she trusts my style tip!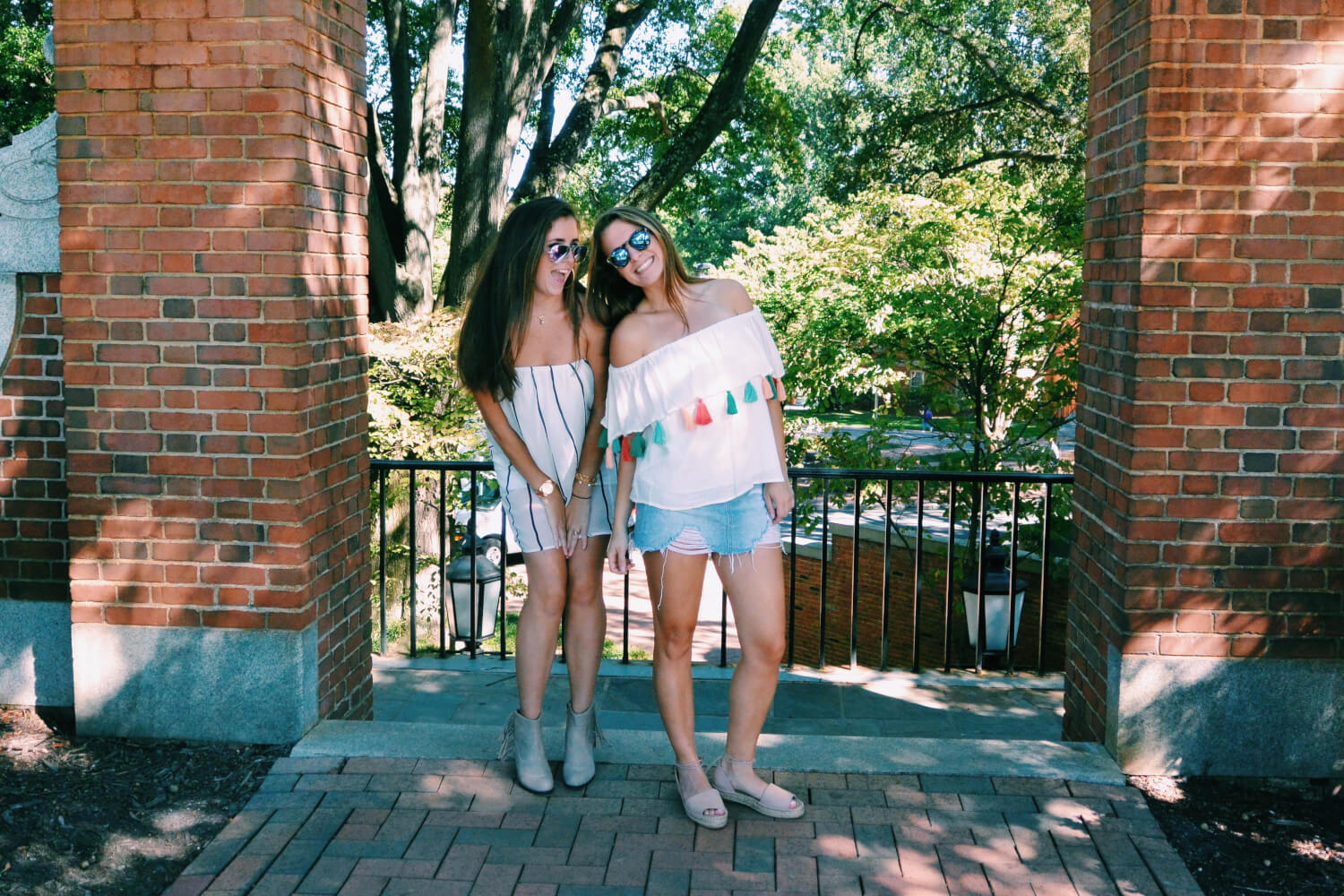 Over the years, my style has evolved into a really chic and classy look. When I was in middle school, I was definitely into the free spirit, gypsy look. I even got blue feather extensions put into my hair in 7th grade. Now when I dress up I think, "hmm, what would Blair Waldorf wear?" The older I get, the more I realize that my style should mirror my current life as a student and future business woman.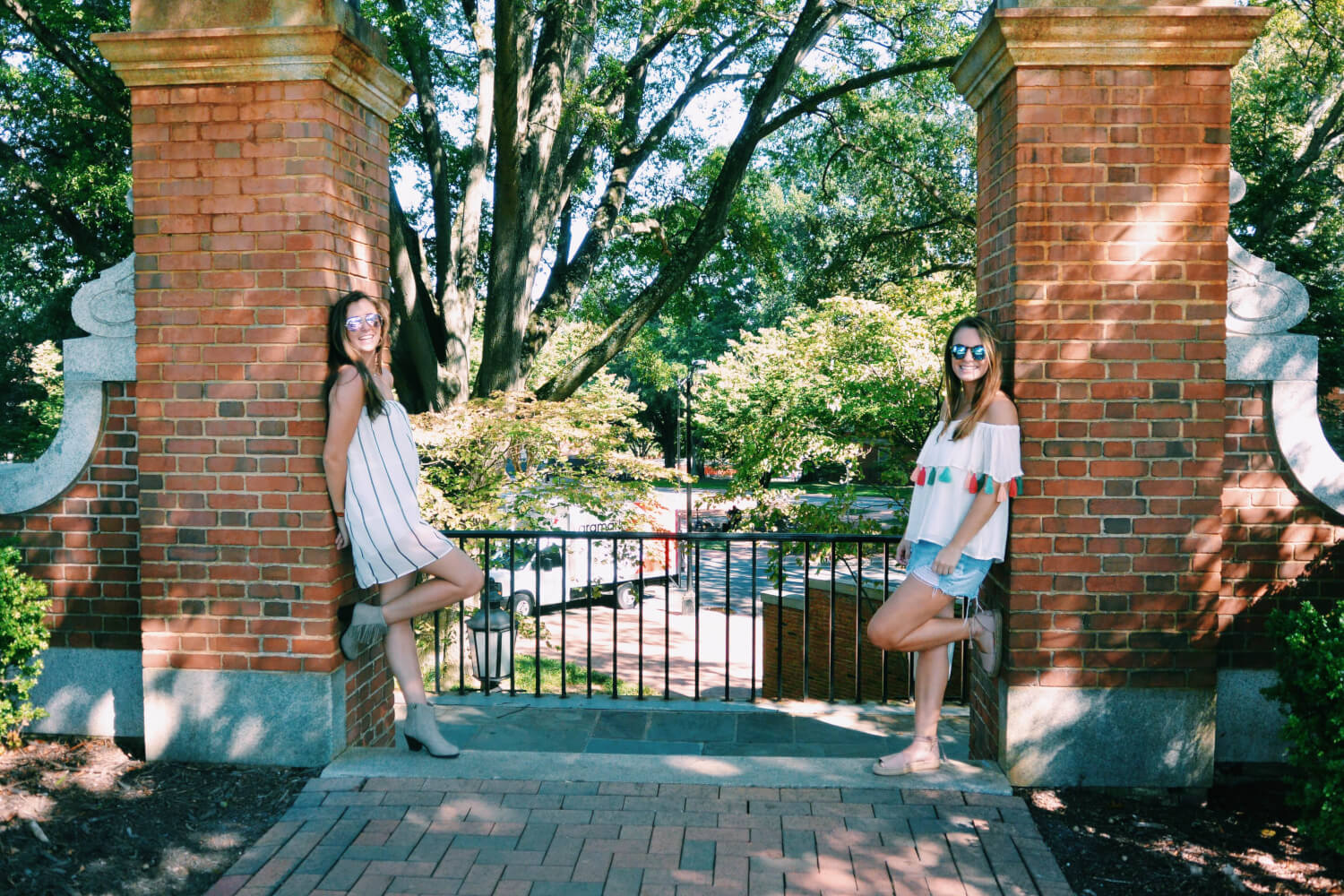 Q: Meryl, where do you go to for fashion inspiration?
My friends—literally, Wake has some of the trendiest, hippest girls I have ever seen. I remember getting on campus and wanting to buy all new clothes because everyone seemed more hip than me.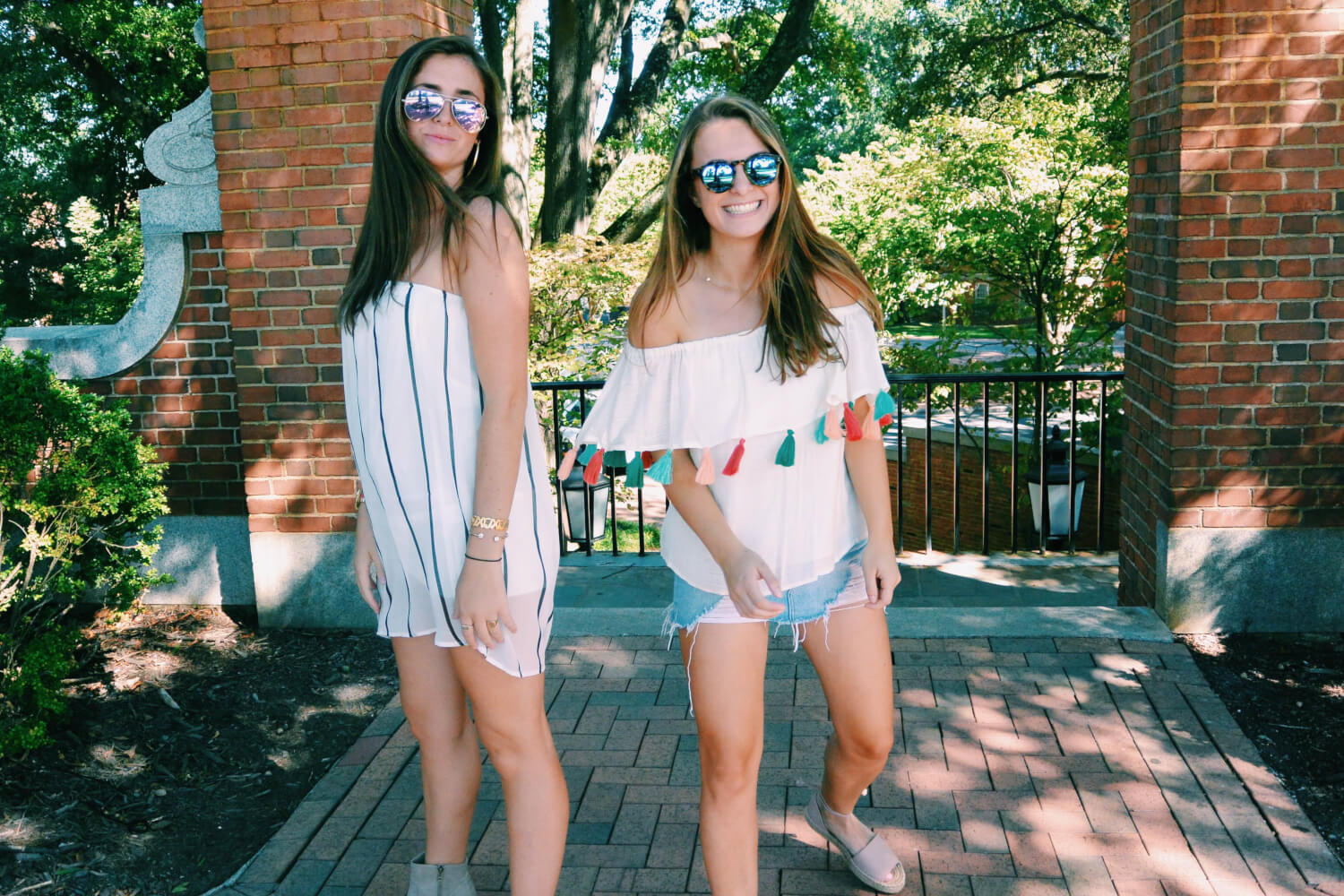 Wake has a really diverse student body, and our fashion reflects that, so I'm always inspired as I'm around campus. My mom has also influenced my style because she has taught me to always be myself, even if it doesn't fit the status quo.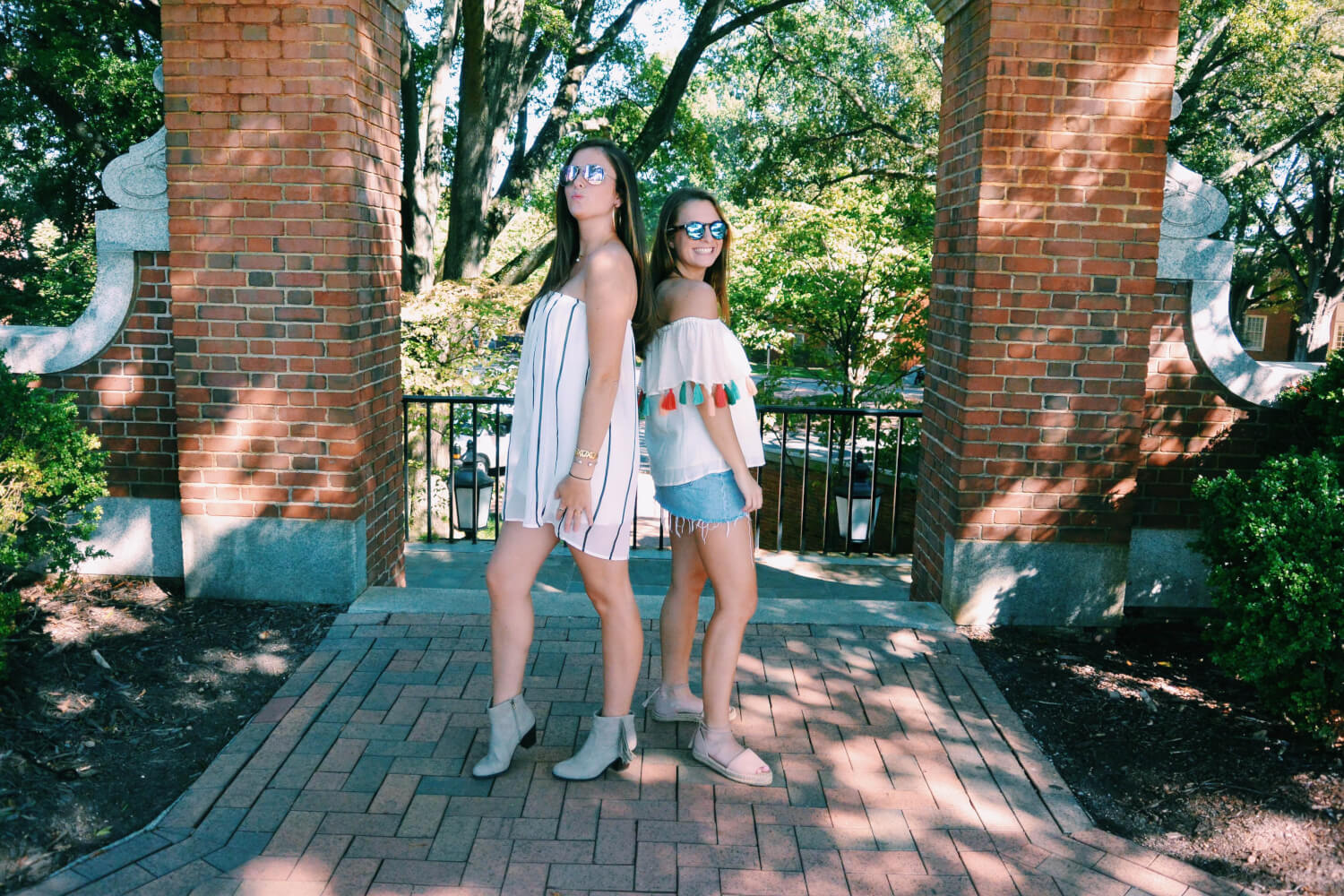 Her motto is always, "buy what you like, even if it's super different or isn't particularly in style." I agree with her and believe if you like the piece, then you can always pull it off!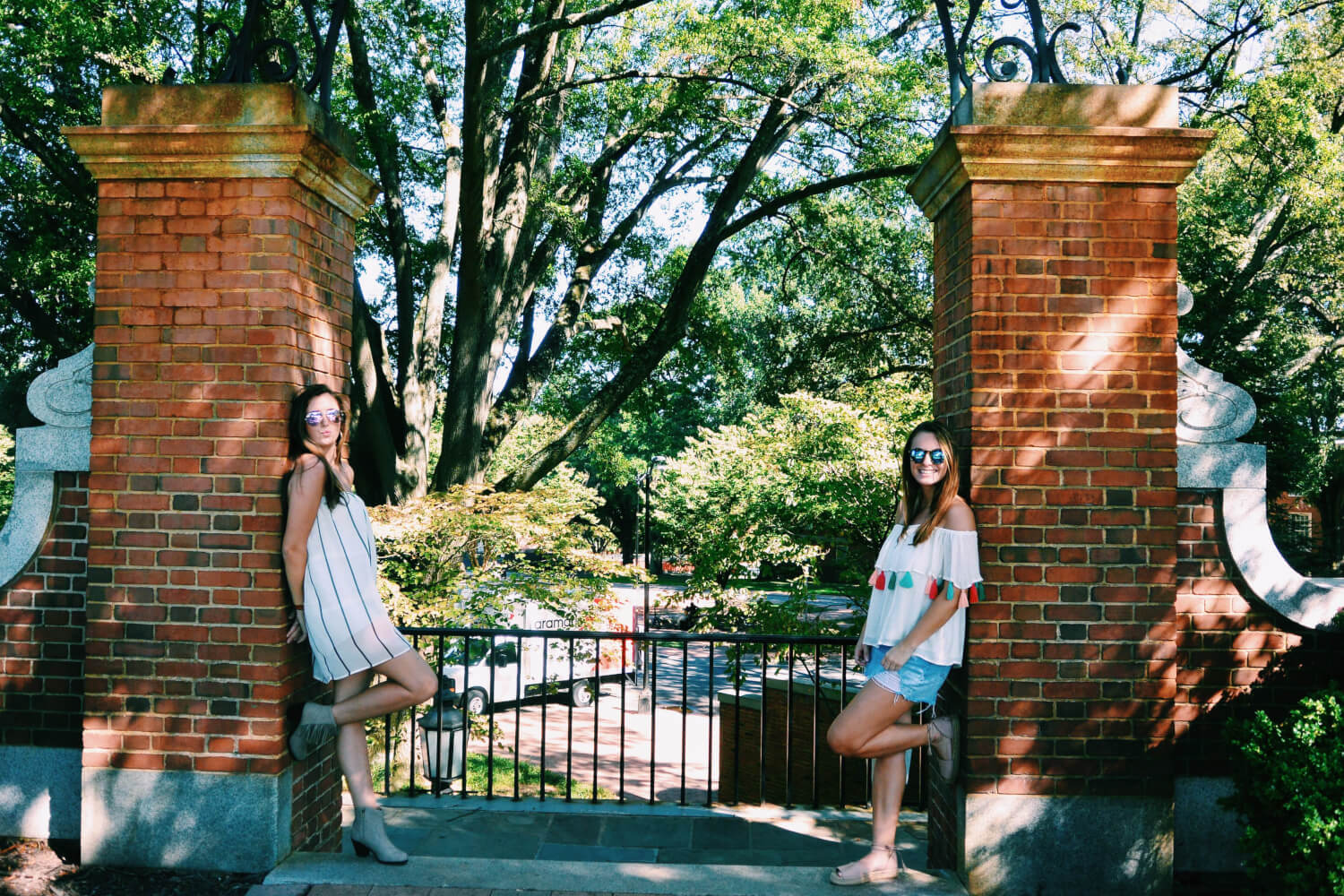 Follow along on Meryl's adventures at @meryl__elizabeth and Emma's at @ewilliams123.
---

You, too, can wear Meryl and Emma's clothes. Download Curtsy now by clicking the button below.