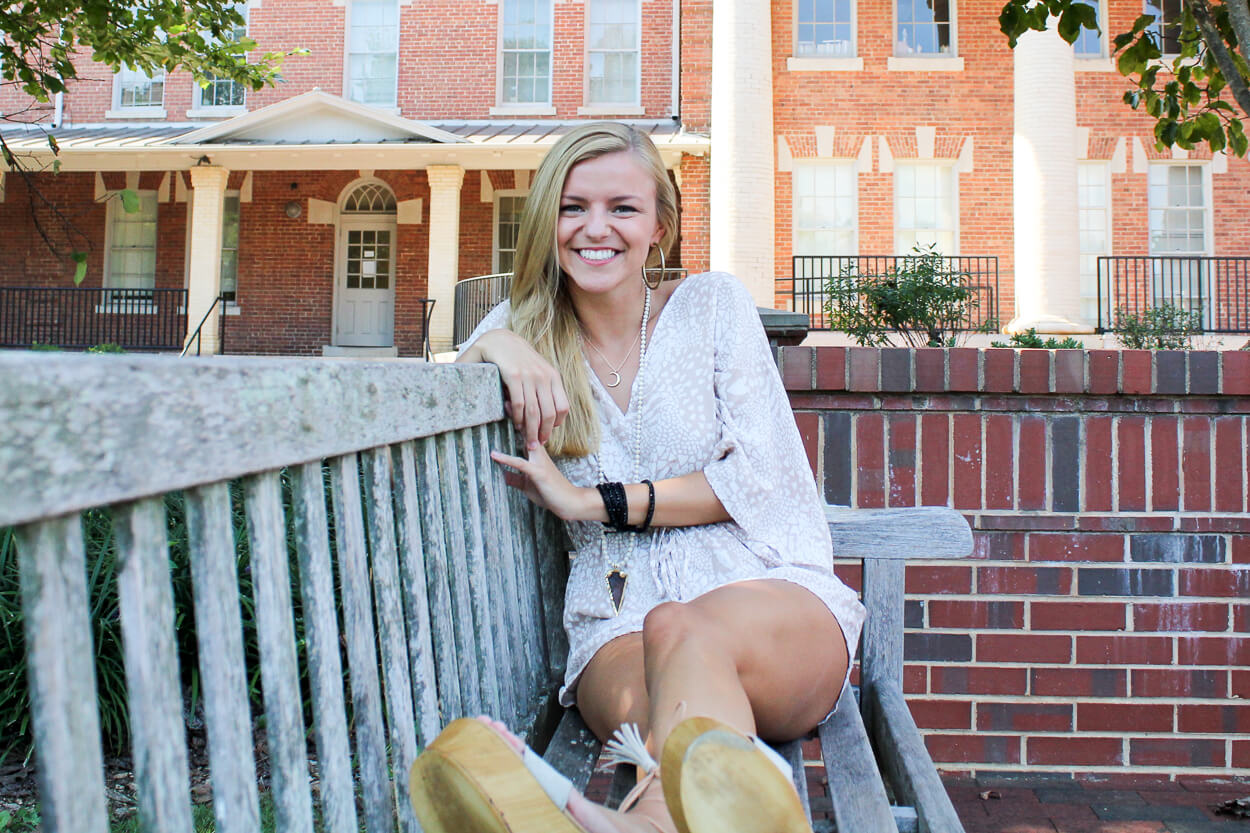 Frankie is renting her closet on Curtsy. Download the app to rent her clothes now—including this cute romper.
PS. Curtsy is live at NC State. Curtsy lets you rent dresses from fashionistas at your school. Browse, rent and post dresses of your own to make extra CA$H. 
Download Curtsy here.

Meet Frankie.
If you know Frankie, you know she likes to dance. This Winston-Salem native has danced her entire life, and fear no more—she's never stopping! Although she misses dancing in formal settings, you can still catch her bustin' a move on dance floors at North Carolina State University. Frankie Miller is our newest Campus Director, and we're thrilled to have her vibrant personality on our Curtsy Team.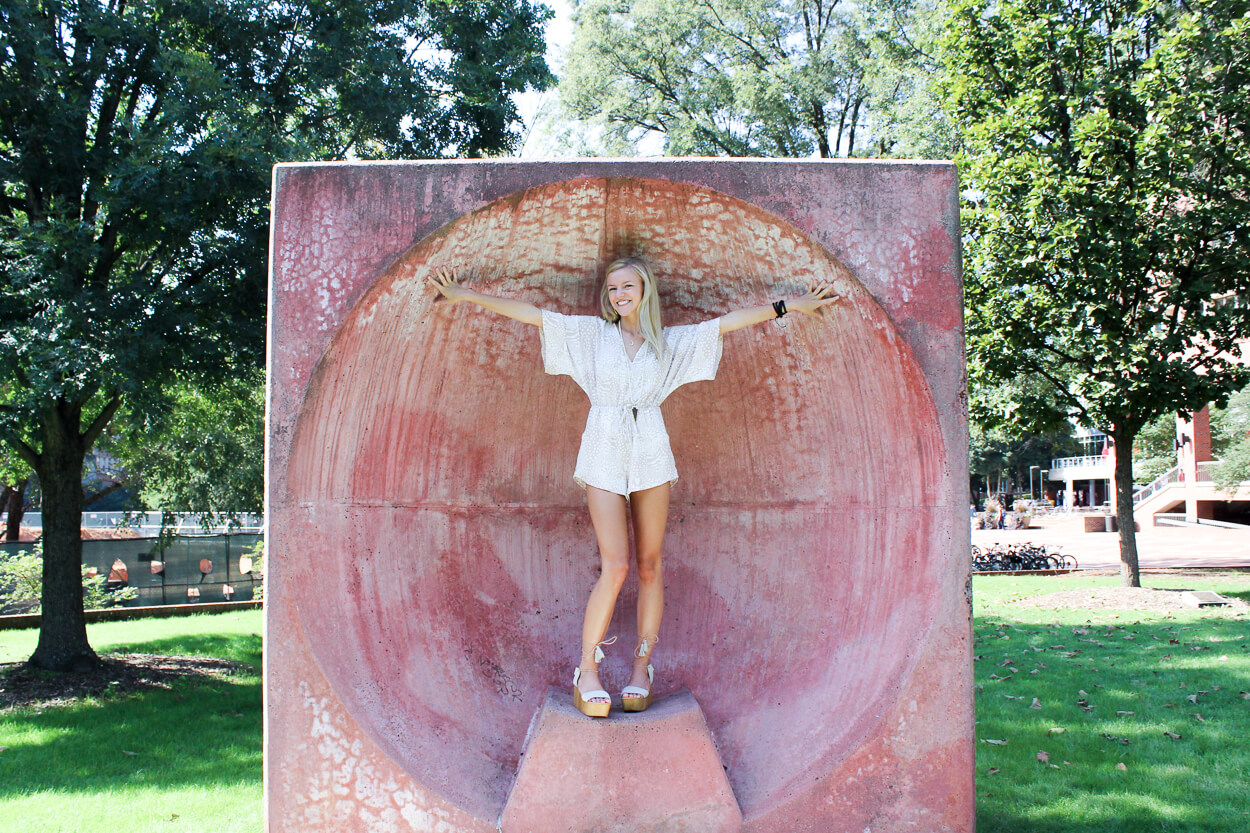 NC State's campus is really pretty. I like to go on walks around Hillsborough Street and Centennial with my friends when we have good weather!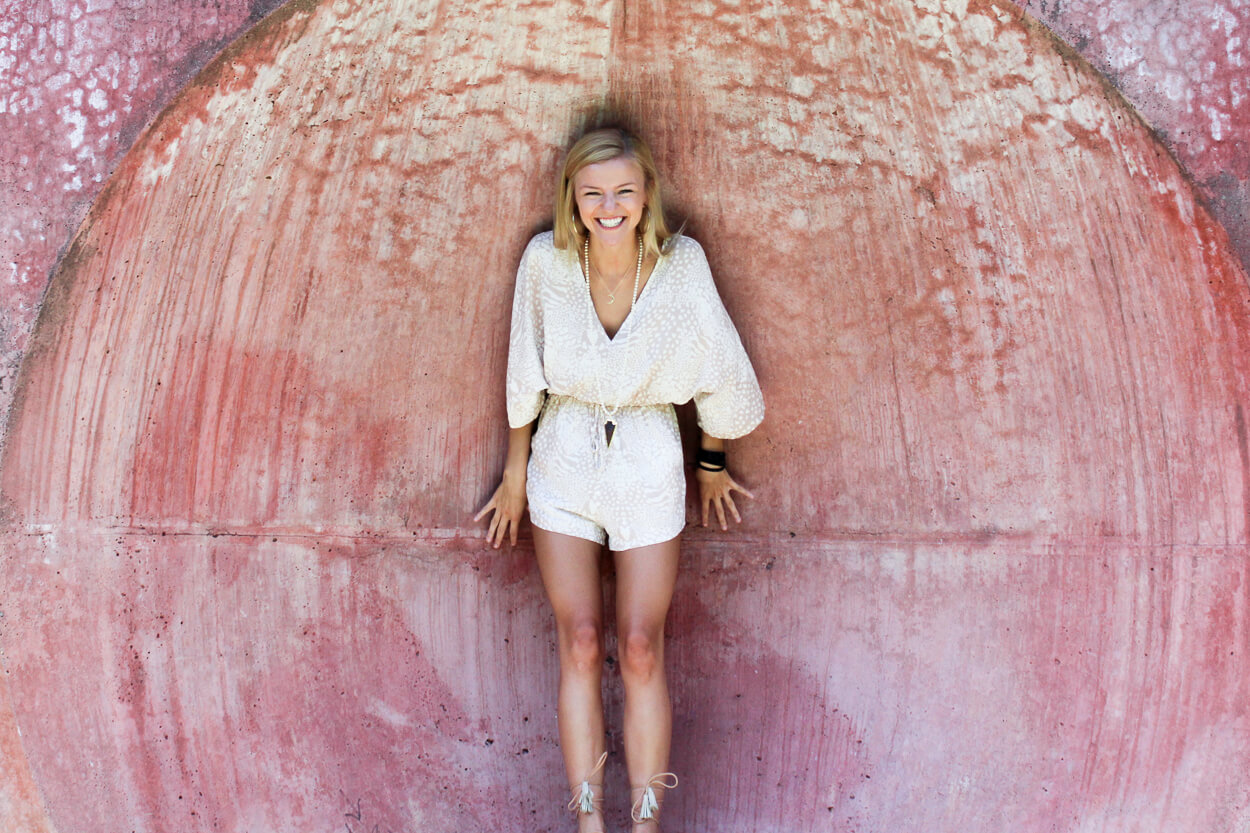 On any given day, you'll probably end up at Cameron Village—it's great for shopping, especially if you need something last minute to wear that night, but Curtsy is good for that, too!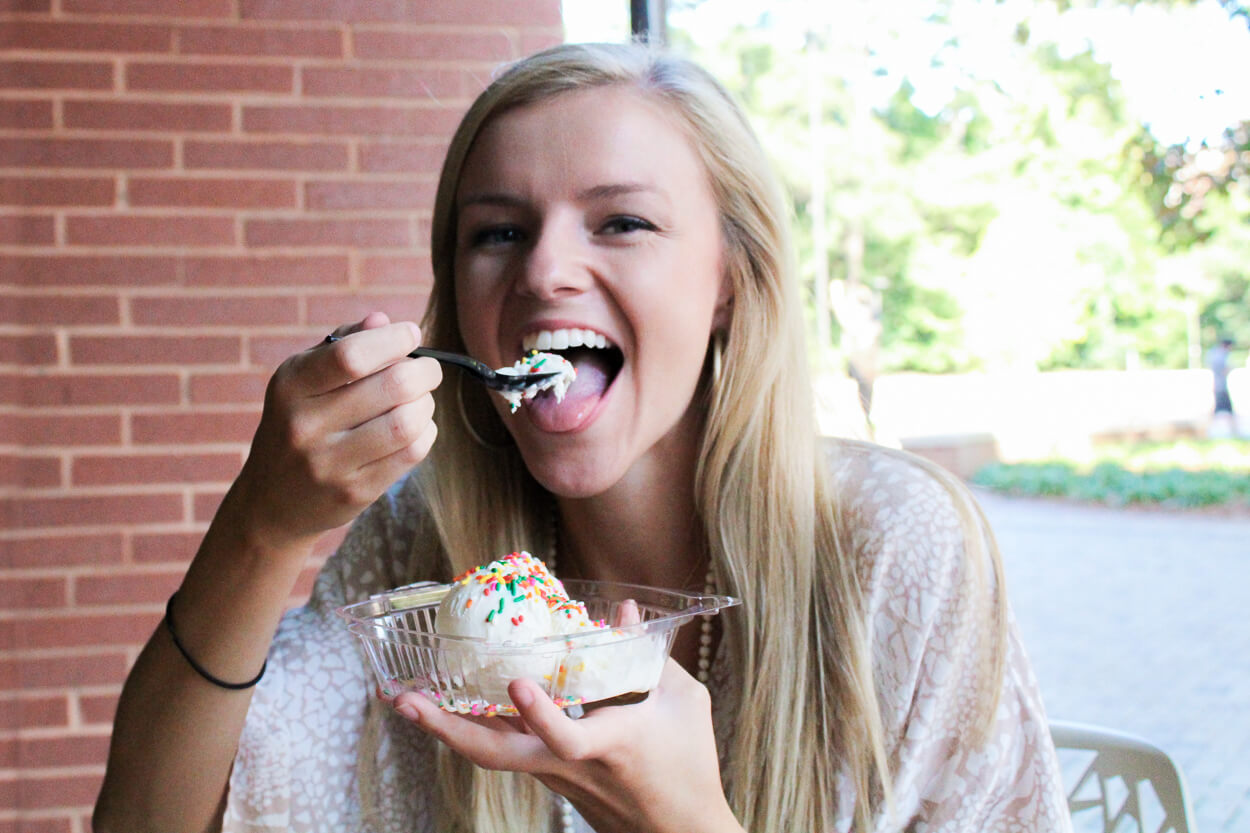 One of the reasons I love State and Raleigh as a city is because when you dress up to go out, you're going to see a little bit of everything.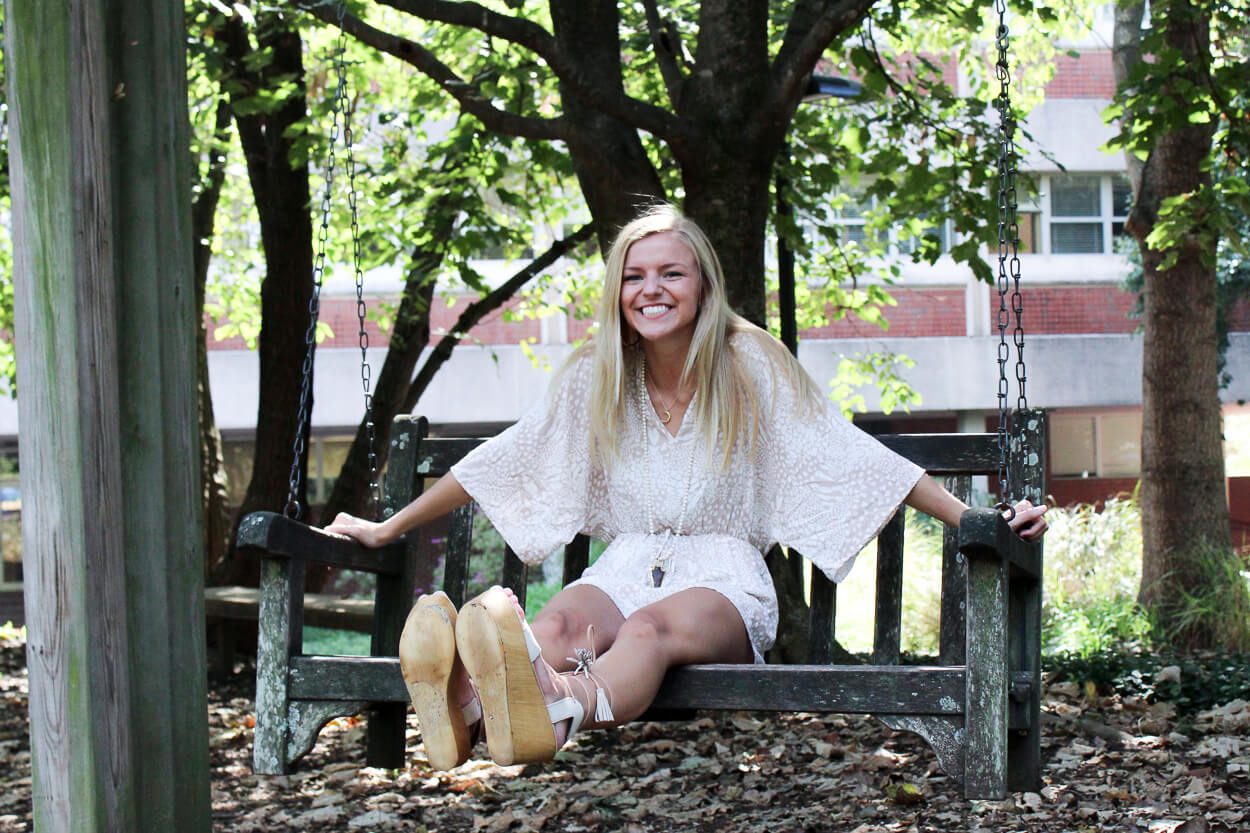 You can dress up and wear wedges downtown, or go low-key and wear ripped jeans and Vans, and you'll blend in regardless. We have pretty a diverse student body, and with that you get a lot of different syles!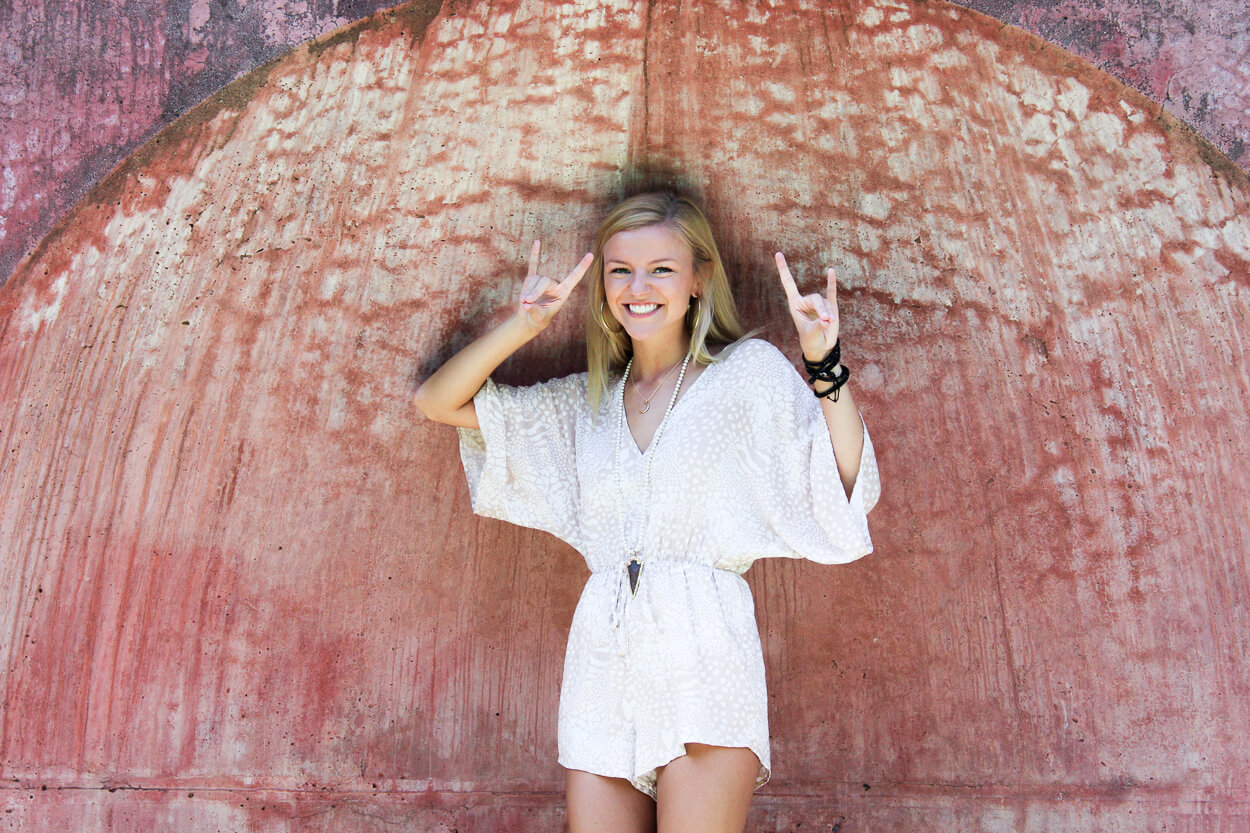 I wouldn't consider myself preppy at all, and I'm not super edgy, so I guess I'd call my style trendy?! I like to keep up with fashion, and I find myself adding onto my closet a lot as different styles become popular.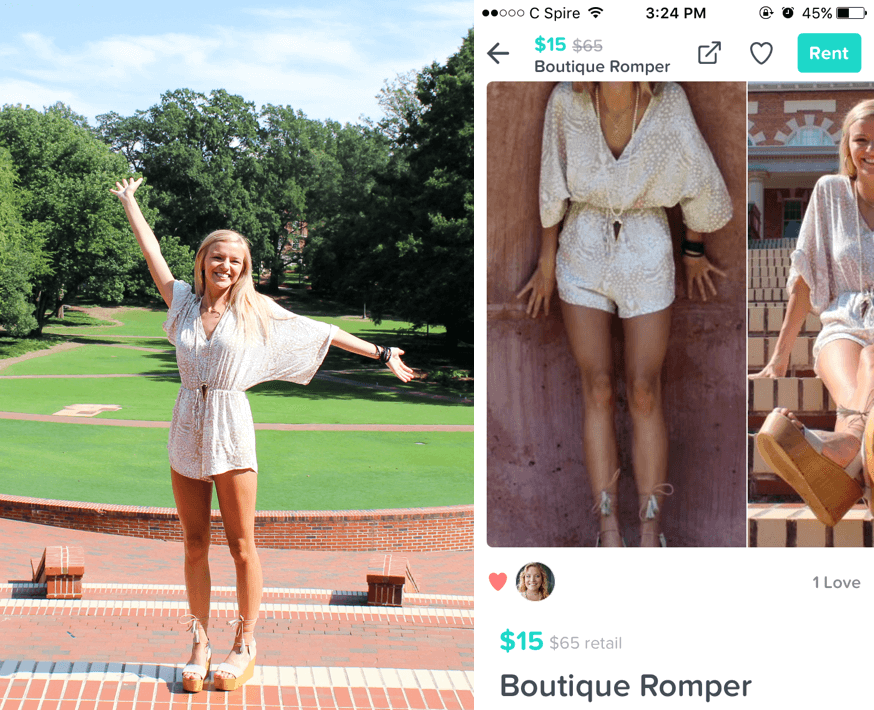 I had a uniform in middle school, so when I got to high school my style was all over the place while I tried to figure out what I liked most. I've gotten a lot trendier since I've come to college, solely because Raleigh is a big city and girls here have really good style.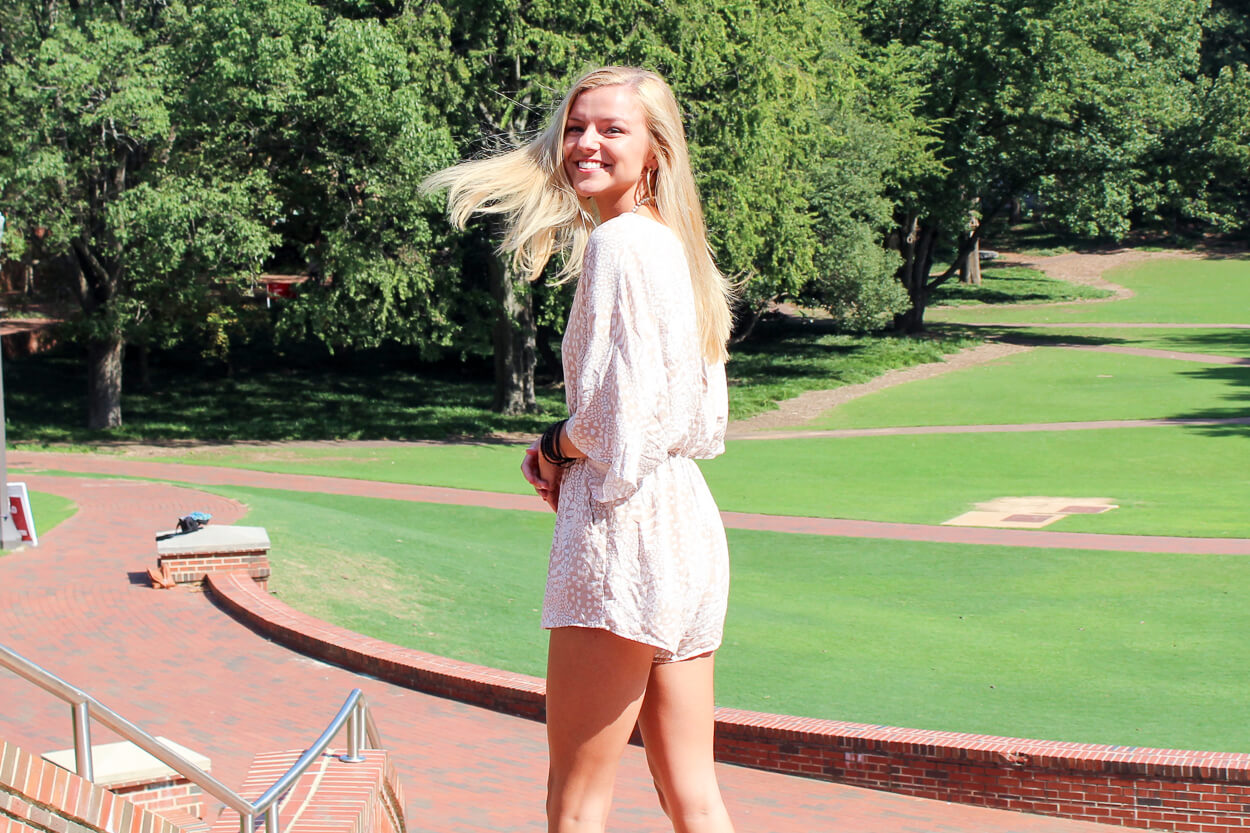 I always look to my friends and Instagram for fashion inspiration. I look at the popular page a lot to find cute outfit ideas and just see girls' styles at other schools besides NC State.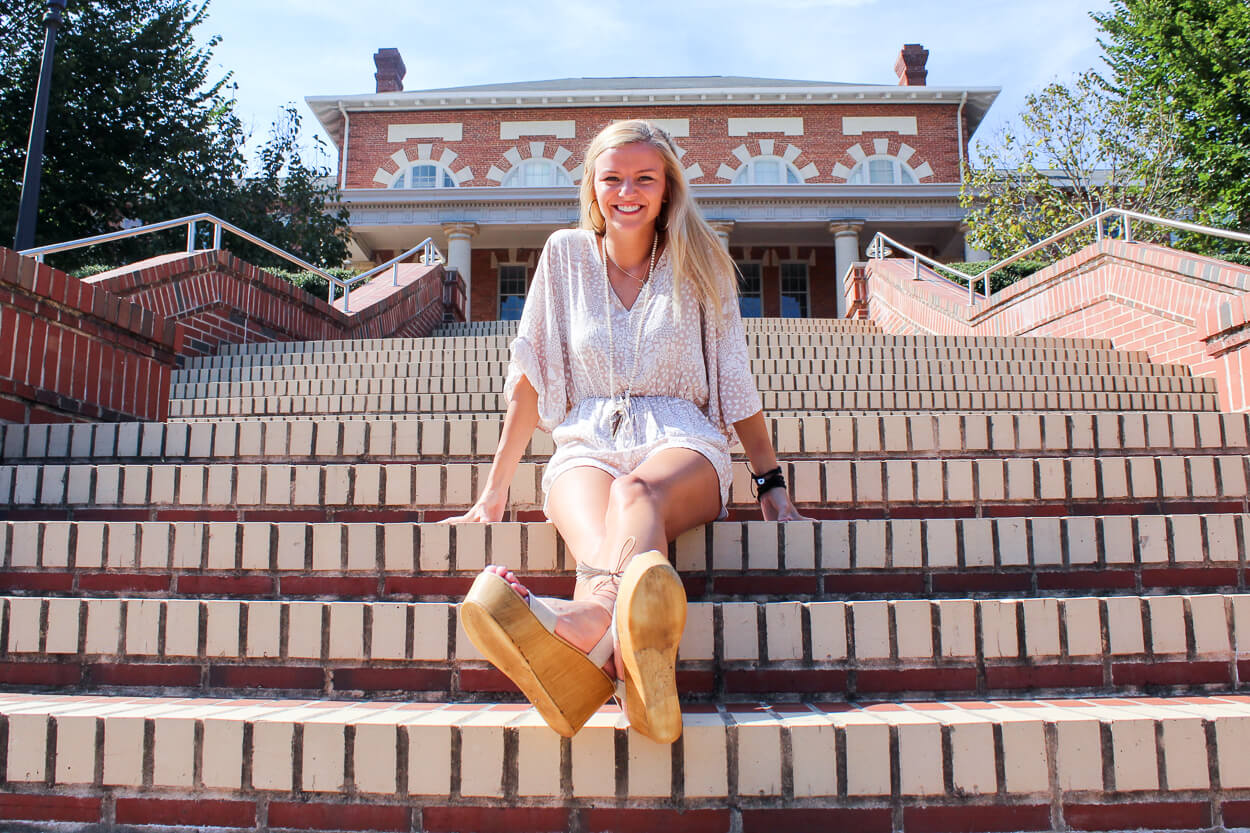 My friends all have really different styles, so it's fun to mix and match pieces from their closets.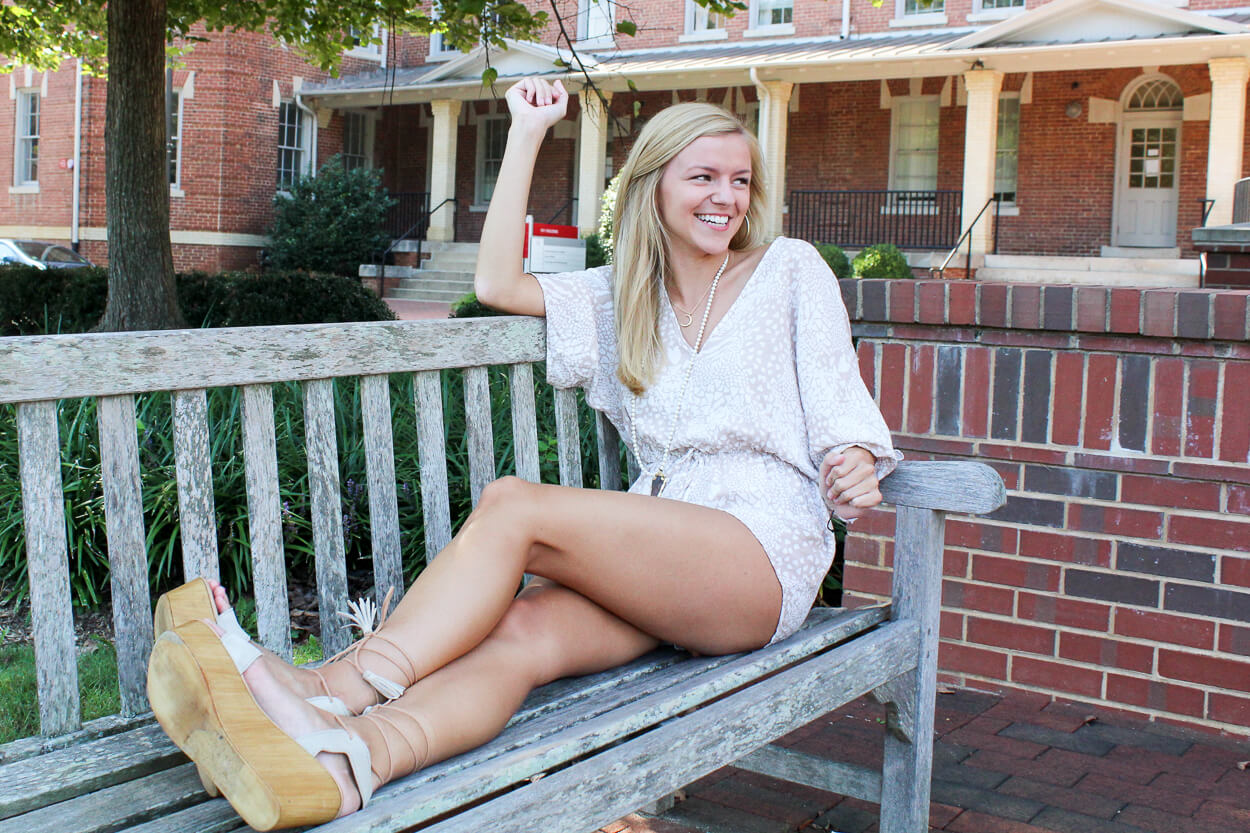 Q: What's your fashion weakness?
I love the color black. Black is in year round, even when you're pale. I never miss the opportunity to buy a new black piece for my closet, especially cocktail dresses!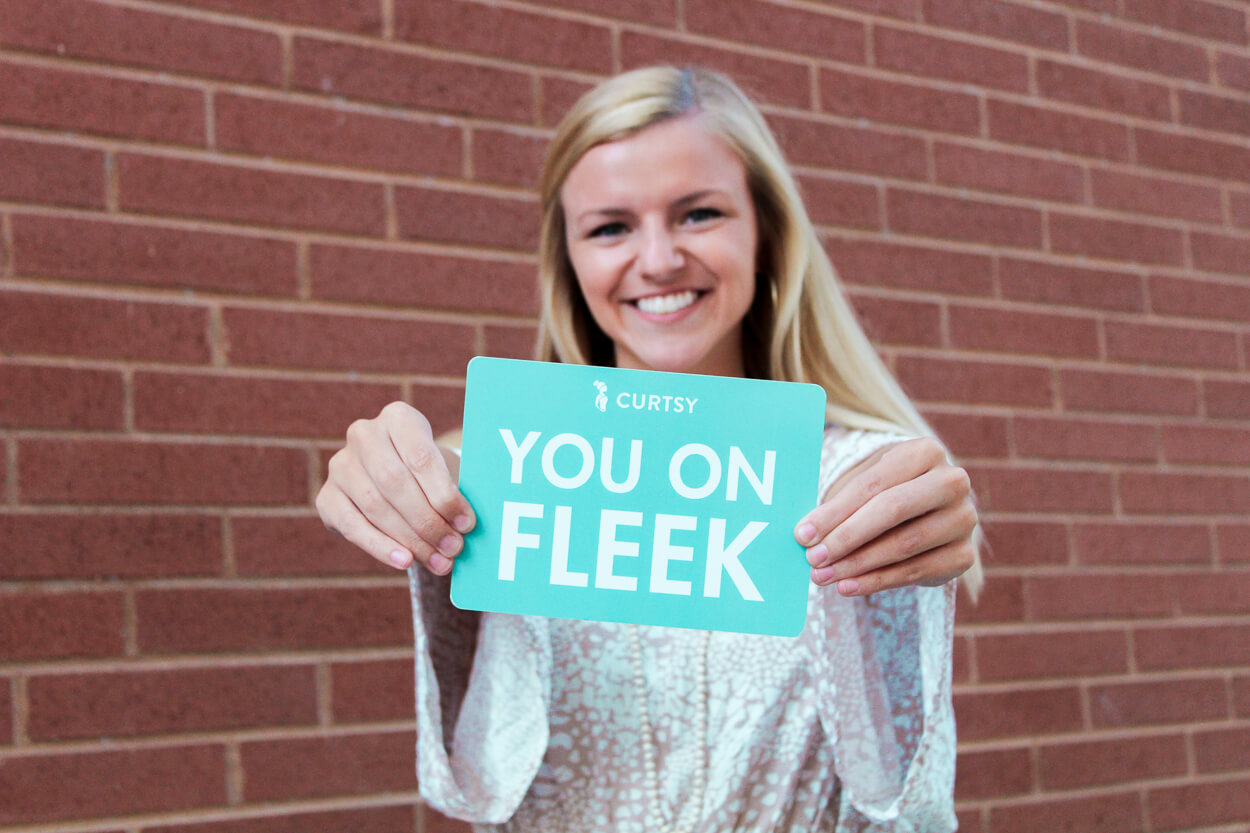 ?: Bella Latham (@_juicy.b)
---

Rent Frankie's dresses for the weekend. Download Curtsy now by clicking the button below.