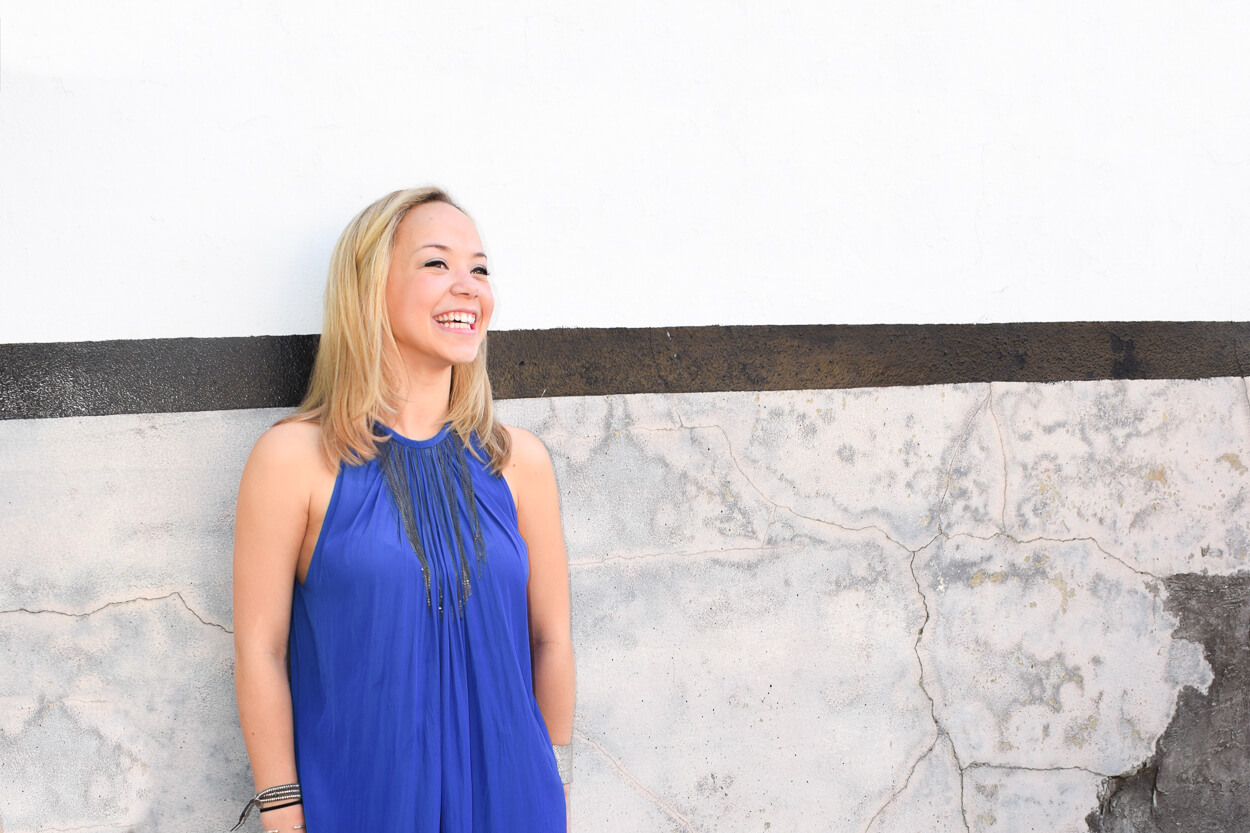 Meet Charlotte, North Carolina native Skylar Spencer. She's a junior at the University of Alabama and has heads turning in Tuscaloosa because of her confident fashion sense.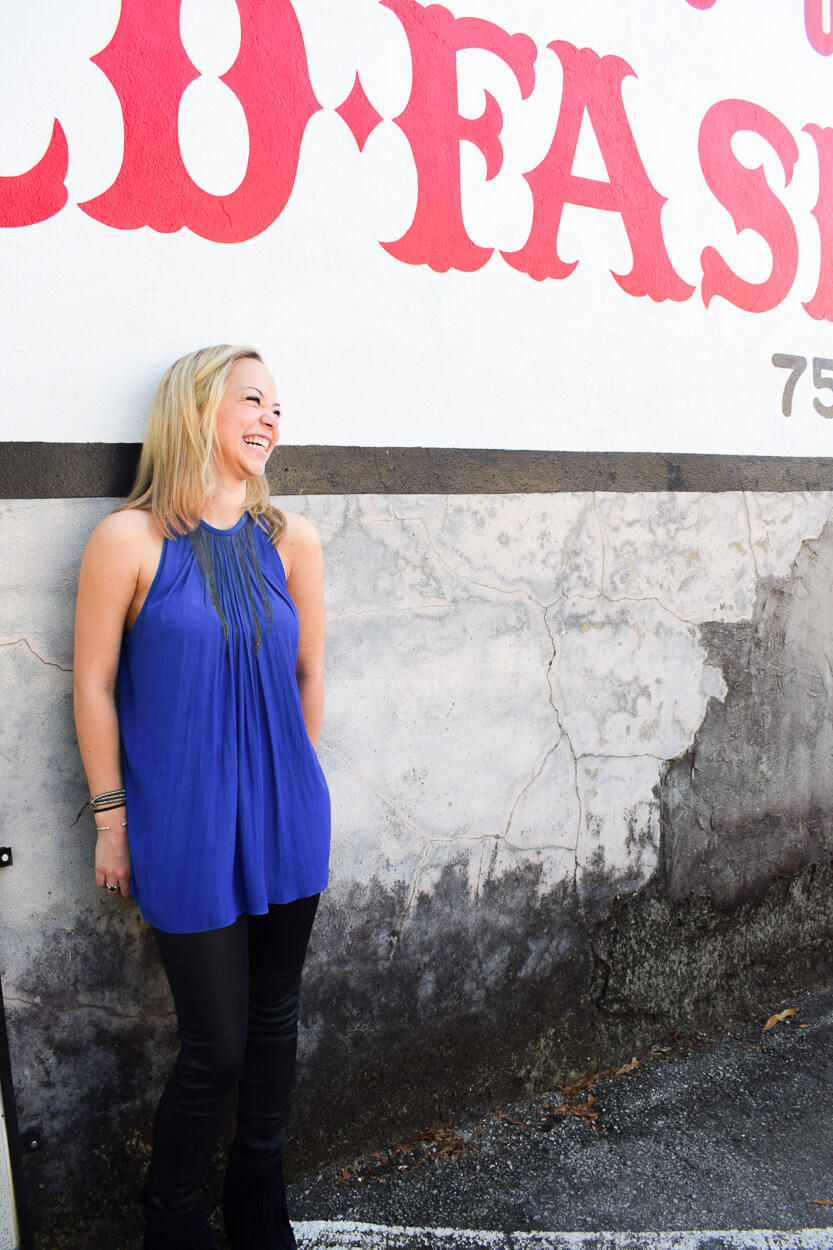 My style is really important to me because I feel like you are what you wear. Clothes are a way to express yourself and show who you really are. I dress originally because it's no fun if you're wearing what everyone else is wearing. I enjoy adding my personal touch to the current trends that are going on. There's nothing better than feeling confident in an outfit.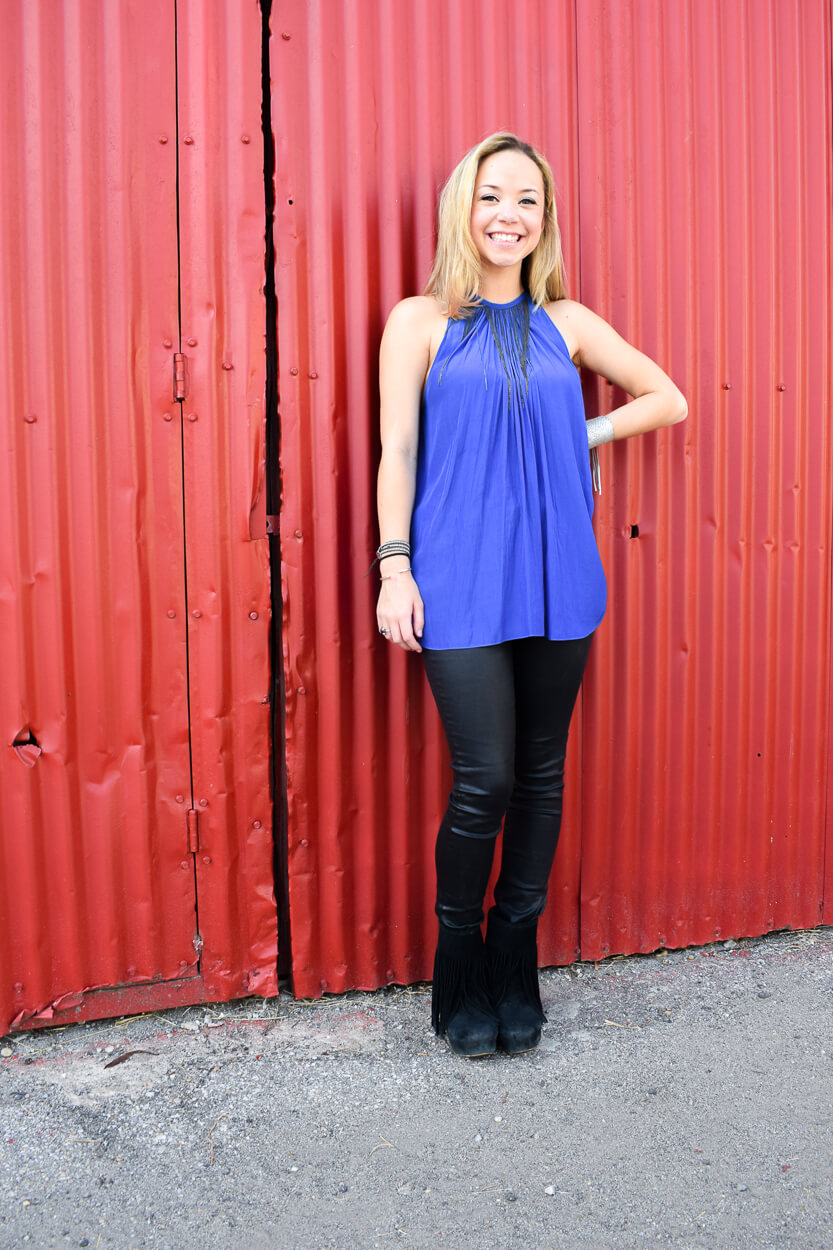 My personal style is somewhat edgy. I love neutral colors, suede, fringe, and leather. I also love bold jewelry and really cool patterns that really make a statement. Mara Hoffman always has the most eccentric patterns— I can't get enough of her pieces. My closet is a mix of all of these items.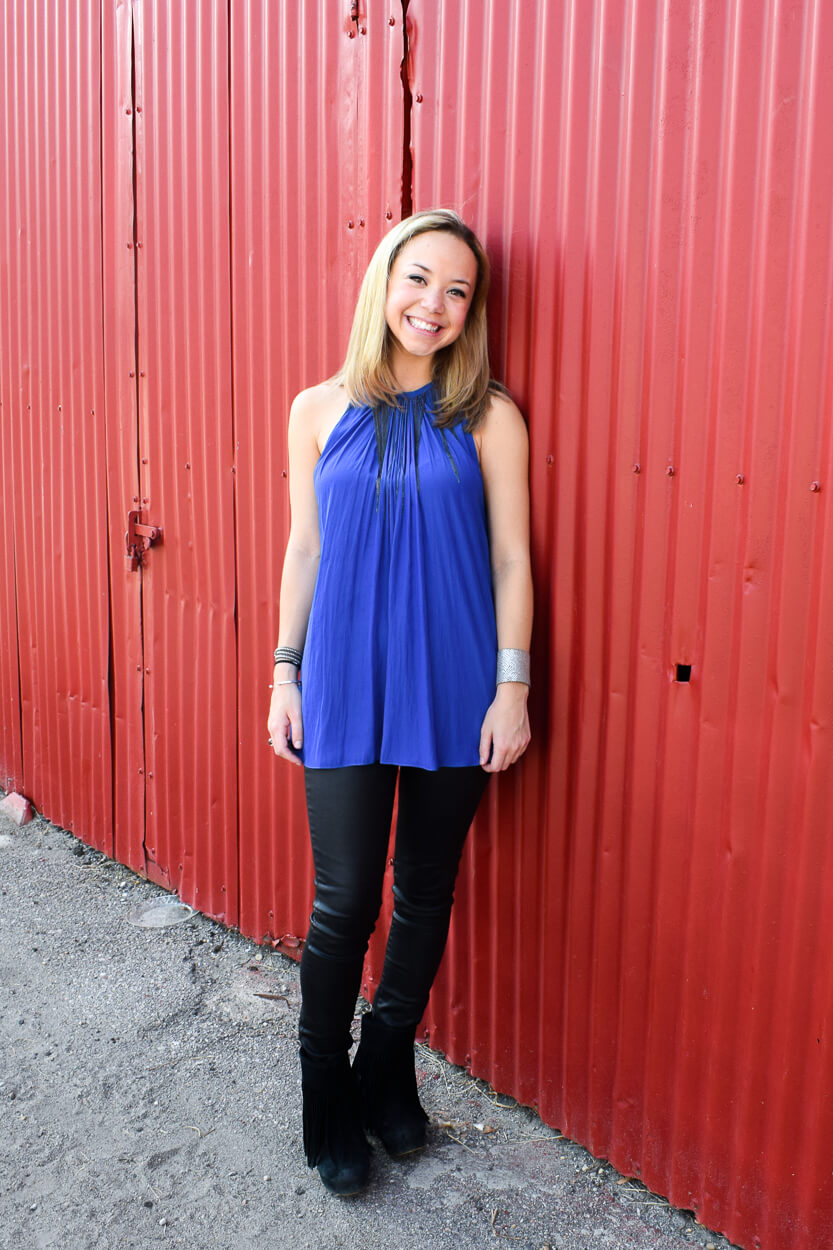 My style has changed pretty drastically over the years. Whether people like to admit it or not, everyone goes through their "awkward" phase, and I definitely went through mine freshman and sophomore year of high school. I'm proud to say I've come a long way since then.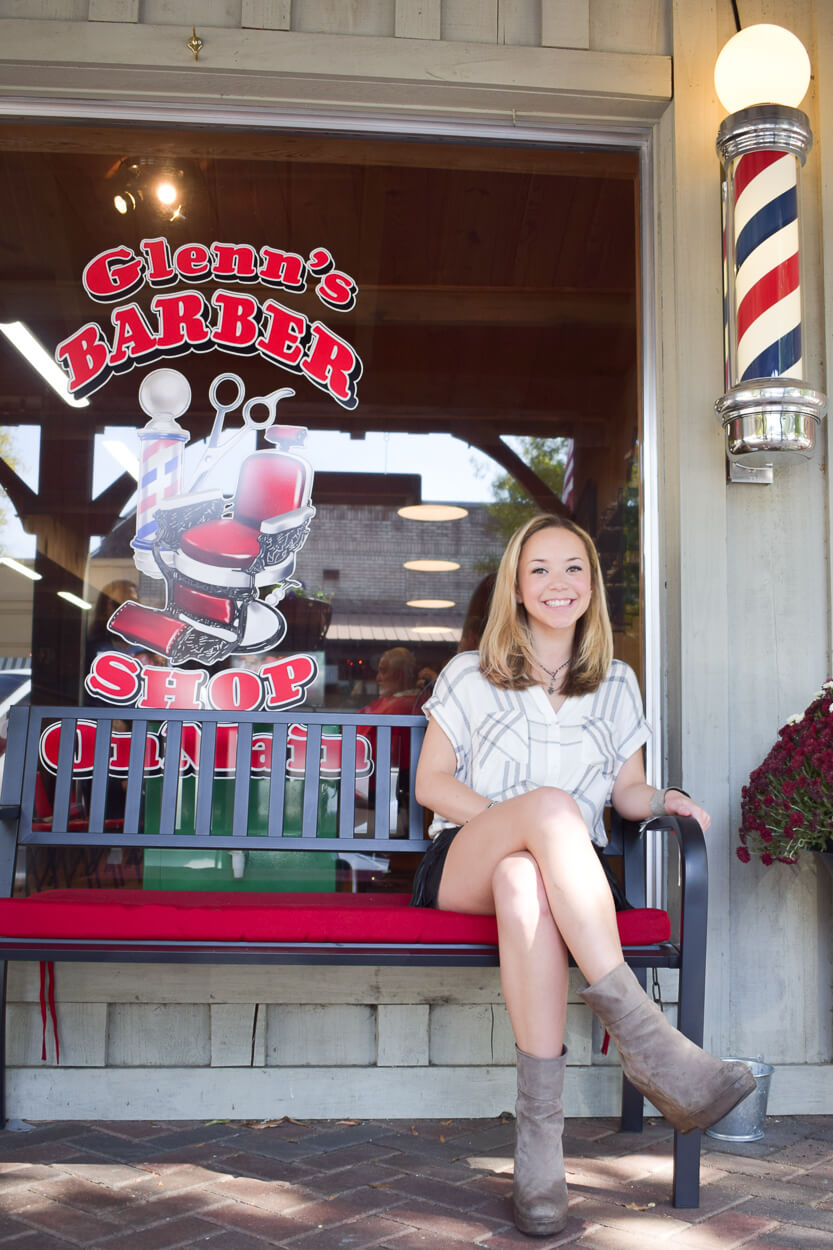 Back then, I never thought too much about my style, but now it's definitely really important to me. Fashion is constantly changing, which makes it fun for me to keep up with current trends. My style is more put together and mature now compared to how it used to be.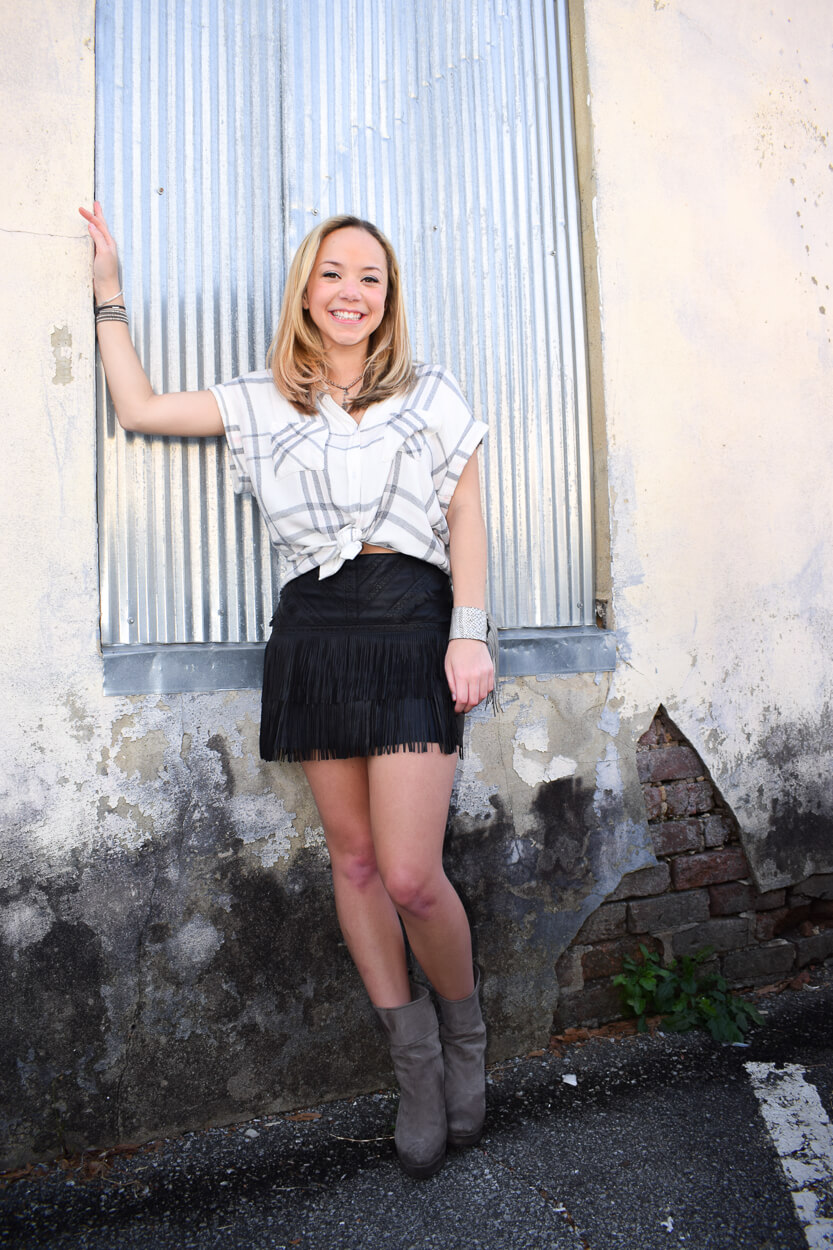 Q: If you have five minutes to get dressed, what do you put on?
I'd probably throw on one of my leather skirts, my Frye studded short black boots, a casual neutral top, and one of my Alexander Mcqueen scarves to complete my outfit.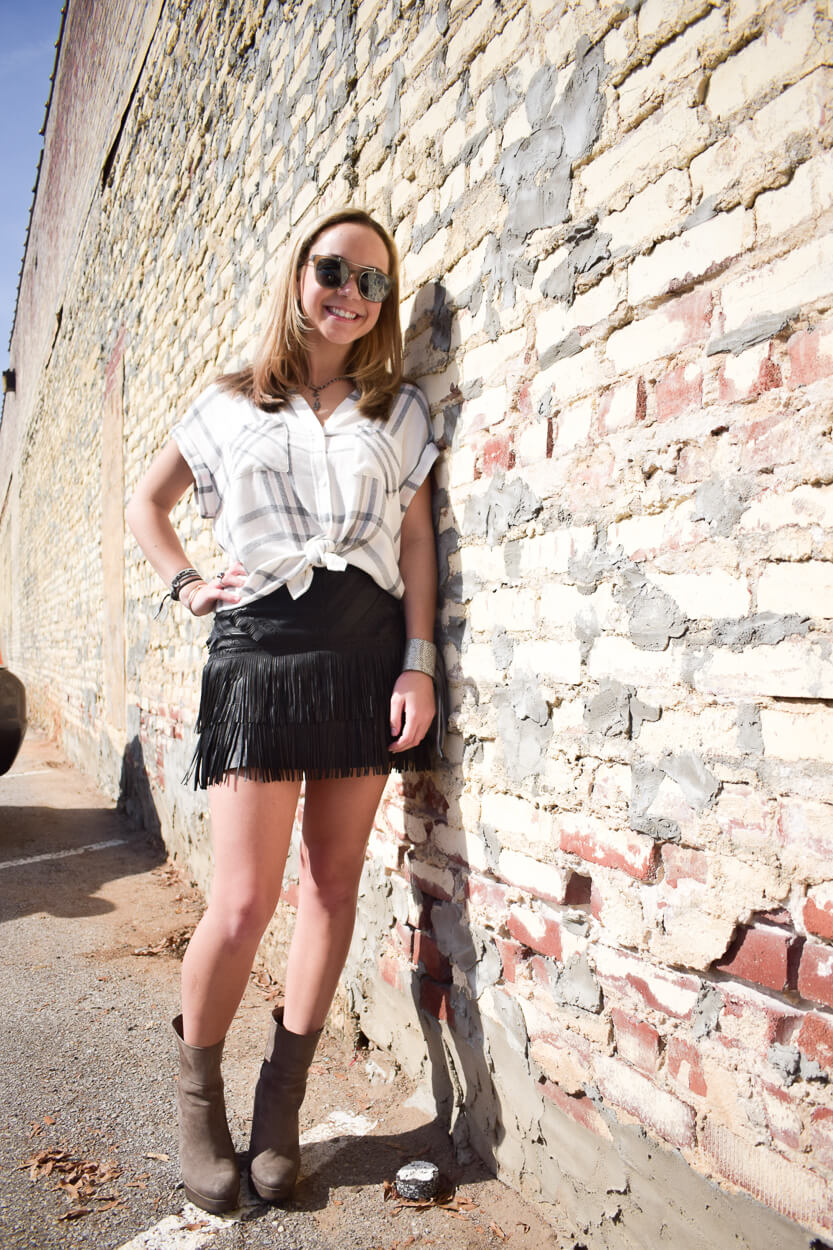 Q: What's your fashion weakness? 
My fashion weakness is leather skirts. I have way too many in my closet— it's kind of ridiculous. To be honest, I think I have three of the same leather skirts just in different colors. I don't know why, but I just can't get enough of them.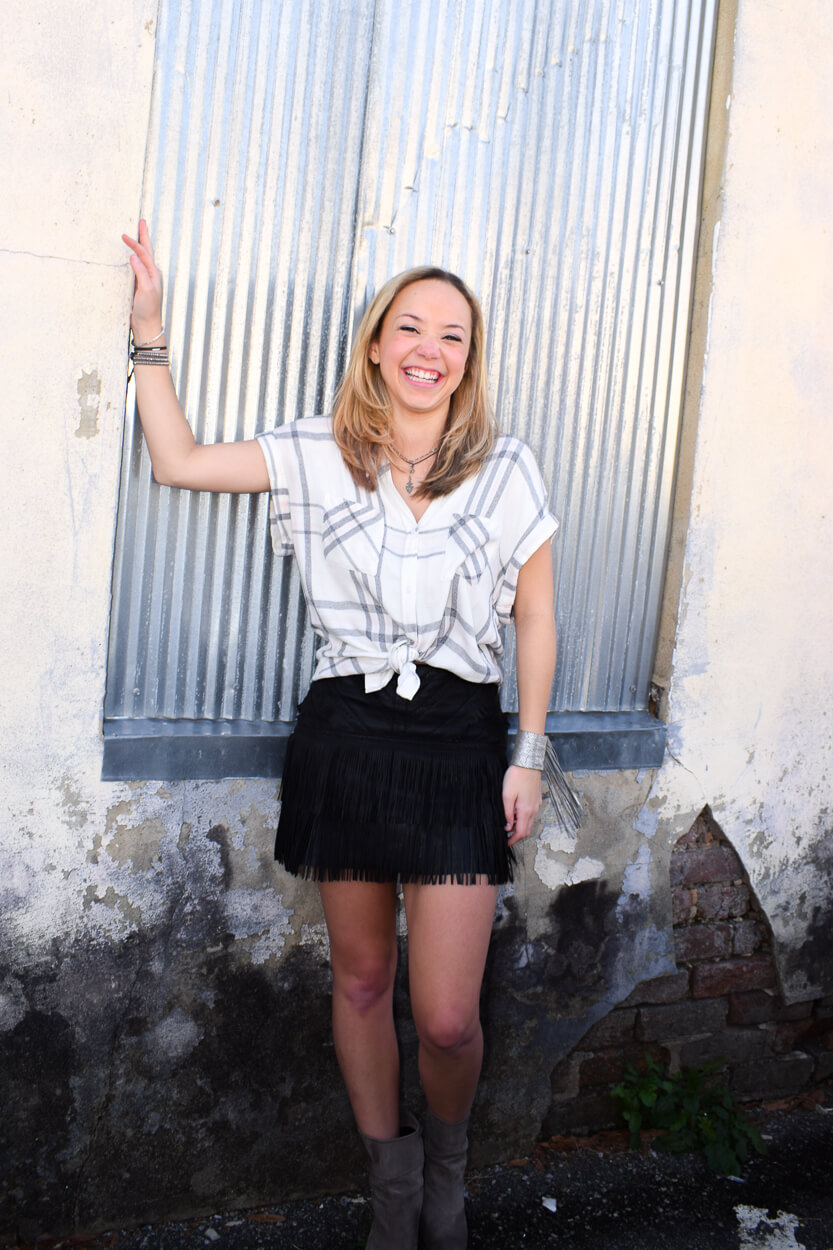 PS. Like Skylar's looks from this post? Download Curtsy and rent them.
Curtsy is the app that lets you rent dresses from each other on college campuses, and it's live at Alabama.
This is how it works:


Follow along on Skylar's adventures at @skyspence.
📸: Caroline Clark (@carol0242)