My week as a Curtsy renter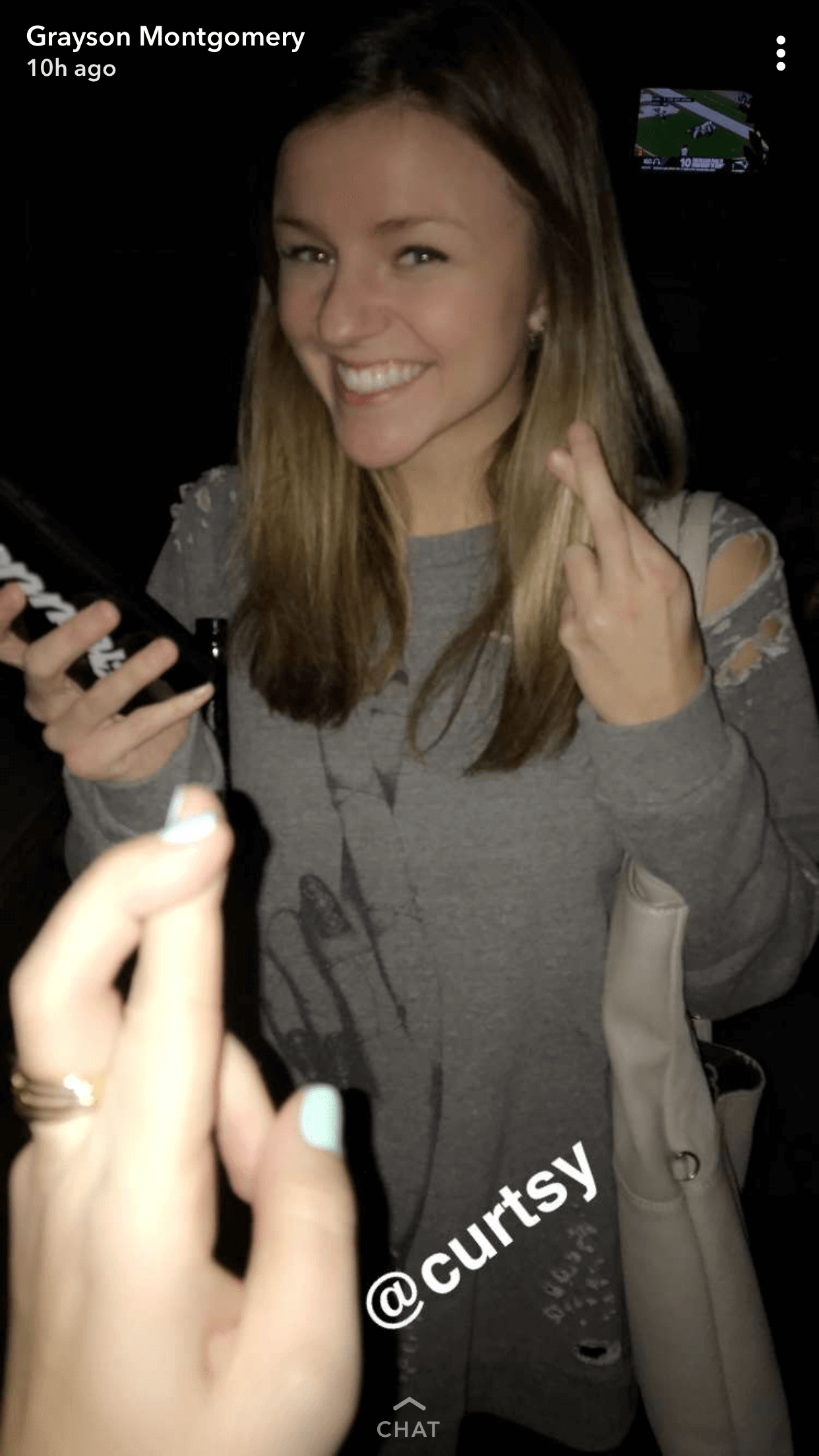 One week renting off Curtsy? Challenge accepted, Curtsy HQ.  In case you didn't know, it is totally possible to rent your entire wardrobe off Curtsy now. The app now offers tops and bottoms in addition to just cocktail dresses. So you'll find new categories on the app for tops, bottoms and even two-pieces!
Disclaimer: I am no stranger to Curtsy. I've had more than 60 requests from my closet and 39 rentals in the past 4 semesters. I've made over $800 off my own clothes! Better yet, I've turned that money around and rented over 10 times from other girls on the app. I'm going to use all of this experience to show you how to rent like a #girlboss.
Spoiler alert: this renting escapade cost me only $80 for FOUR bomb outfits. Without Curtsy, these FOUR items would have cost me $383. That's right, I saved $300 using Curtsy. My lifetime Curtsy savings are legit $2,005.00. Yeah, I gasped too.
Here is what my agenda looked like for this week of renting. The week featured a lot of messaging on the app, meeting up with girls at NC State, trying on clothes and my favorite part– wearing AWESOME clothes. Follow along to see how each step in the renting process works!
Sunday: search the app for potential rents
Monday: message owners about renting
Tuesday: try on Urban skirt, Zara jacket, Lauren Moshi Dress & Express two-piece
Wednesday: wear Urban skirt to V-Day din with bf
Thursday: strut stuff in two-piece at ADPi Cocktail
Friday: Look cute and casual in distressed sweater
Saturday: B-day party time rockin' leather jacket with lace tank under
Scope out the scene
So, the app's feed kinda looks like Pinterest. You can scroll for days. Better yet, you can "heart" anything and everything while you scroll. I try to go on the app at least once a week to heart new items so that I can keep my "loves" up to date.
This week's agenda calls for some going out clothes and an outfit for my Valentine's Day cocktail. With the addition of non-dresses to the app, you can rent for more than just cocktails once or twice a month. Why keep re-wearing the same tank top with the same skort every weekend when you could spice it up with Curtsy??
I found this 3/4 length sleeve leather jacket to pair with something out of my own closet and this loungey Lauren Moshi dress. I also found this adorable black and white striped skirt from Urban, and I REALLY hope it fits. When I shop, I'm way more likely to buy tops than bottoms so the many, many skirts on Curtsy keep me #blessed. Last but not least, found a red two-piece from Express for my sorority cocktail.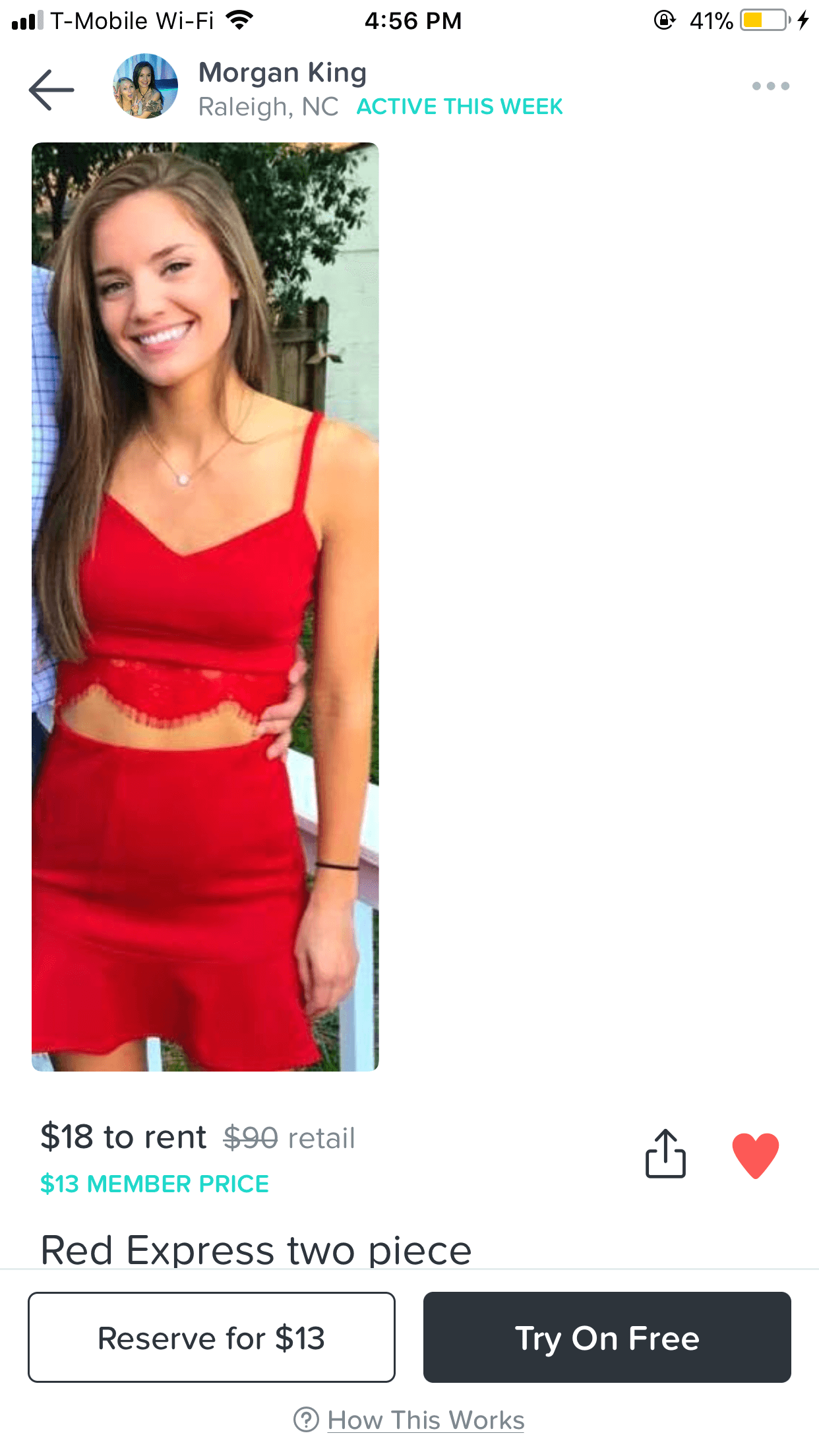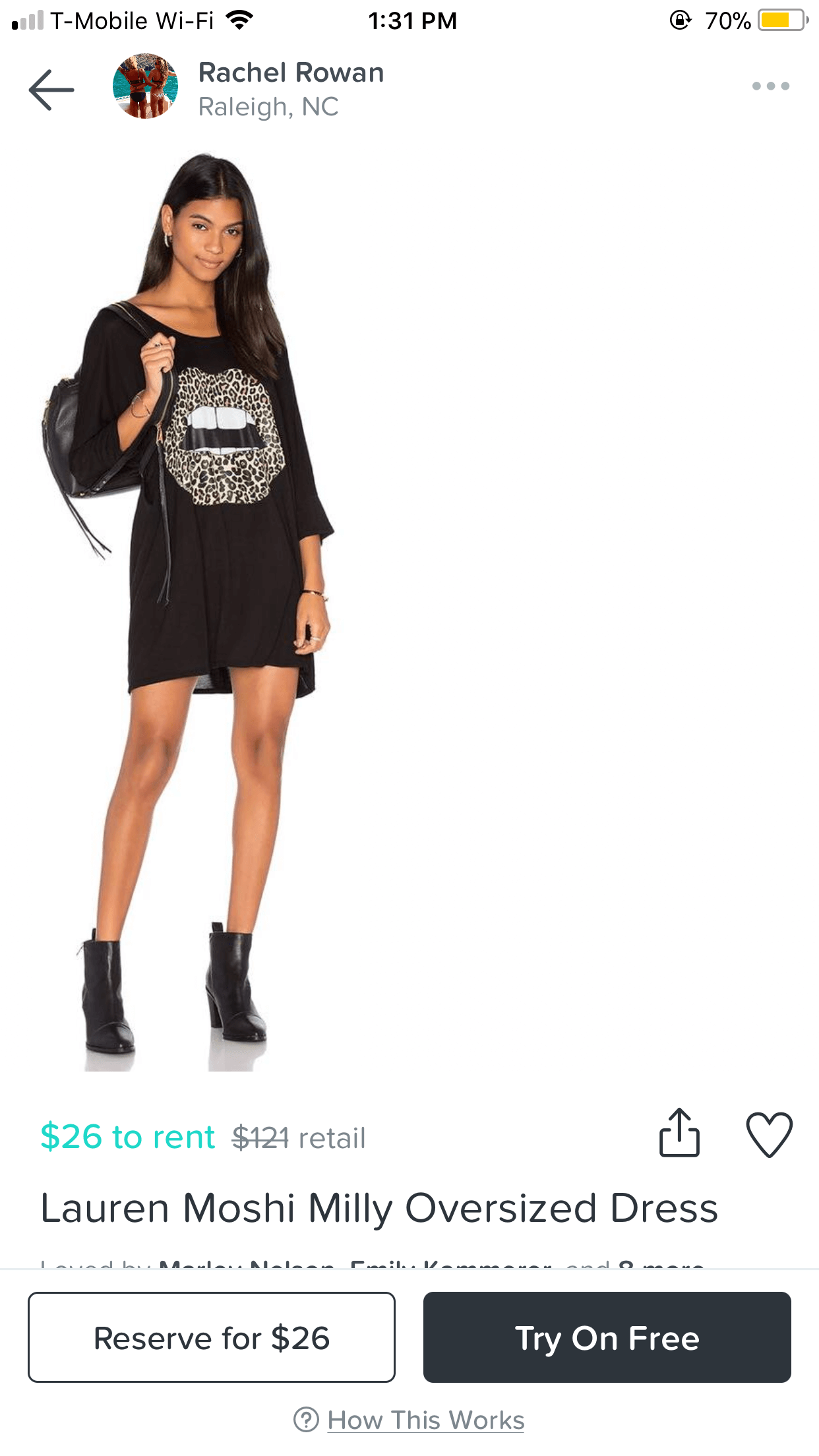 The world is my dressing room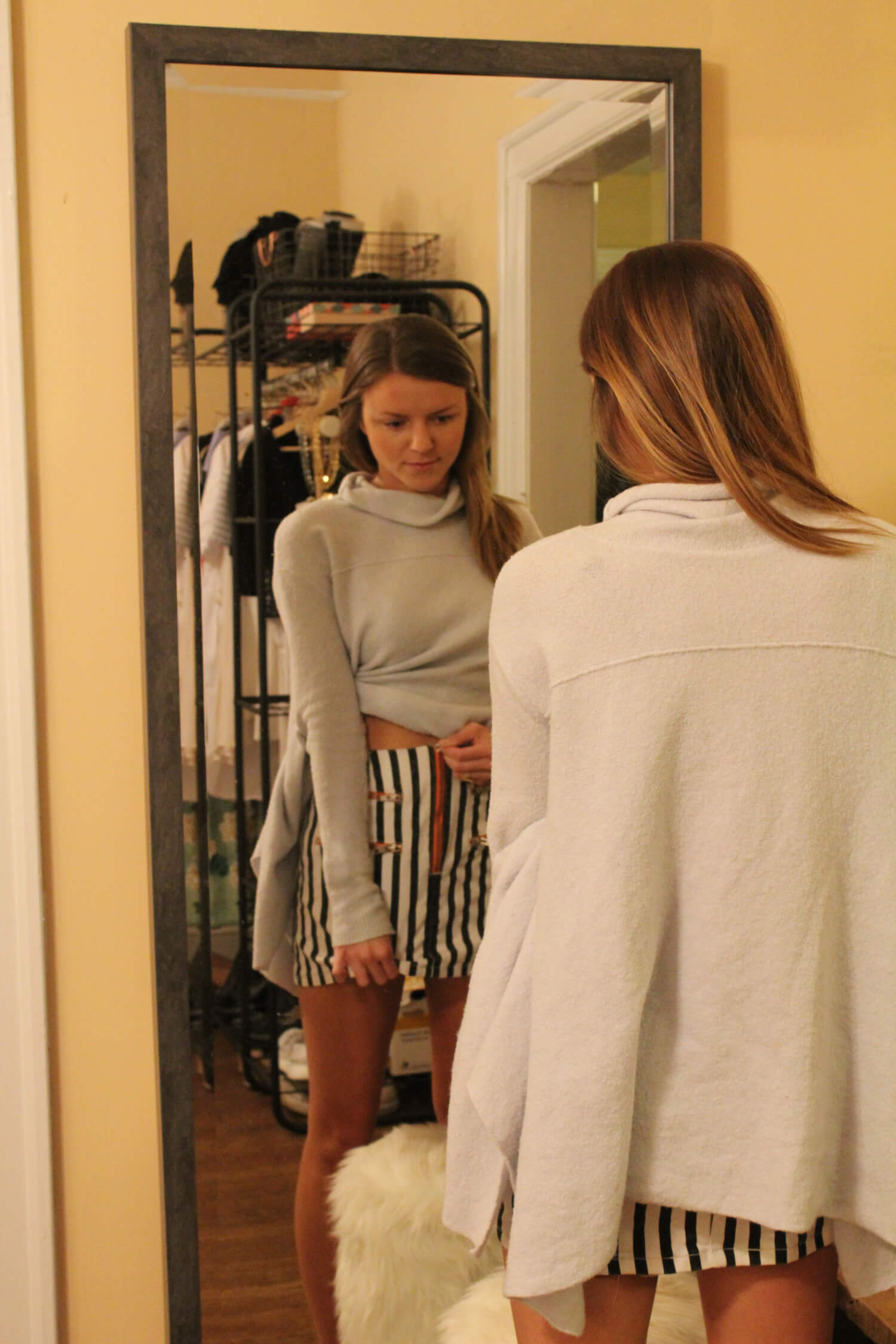 Curtsy is like a hyper-local Revolve store, really. It's like their website brought to your campus. I went ahead and messaged the owners of the skirt/jacket/t-shirt dress and asked if I could come by today or tomorrow to try them on. Two girls said they'd be home tonight for me to try on, and I'm snagging the jacket from Hope while's she at the library studying for her test. It's like Curtsy to-go???!
The good thing about trying on is you don't have a time frame where you're in crunch time trying not to get charged. I didn't start the try-on period until I was at the house trying on the skirt. If it works, you pay. If not, you don't.
Trying on clothes is sometimes a swing and a miss. Curtsy understands those strike-outs and only charges you when you find that home run piece.
To commit, or not to commit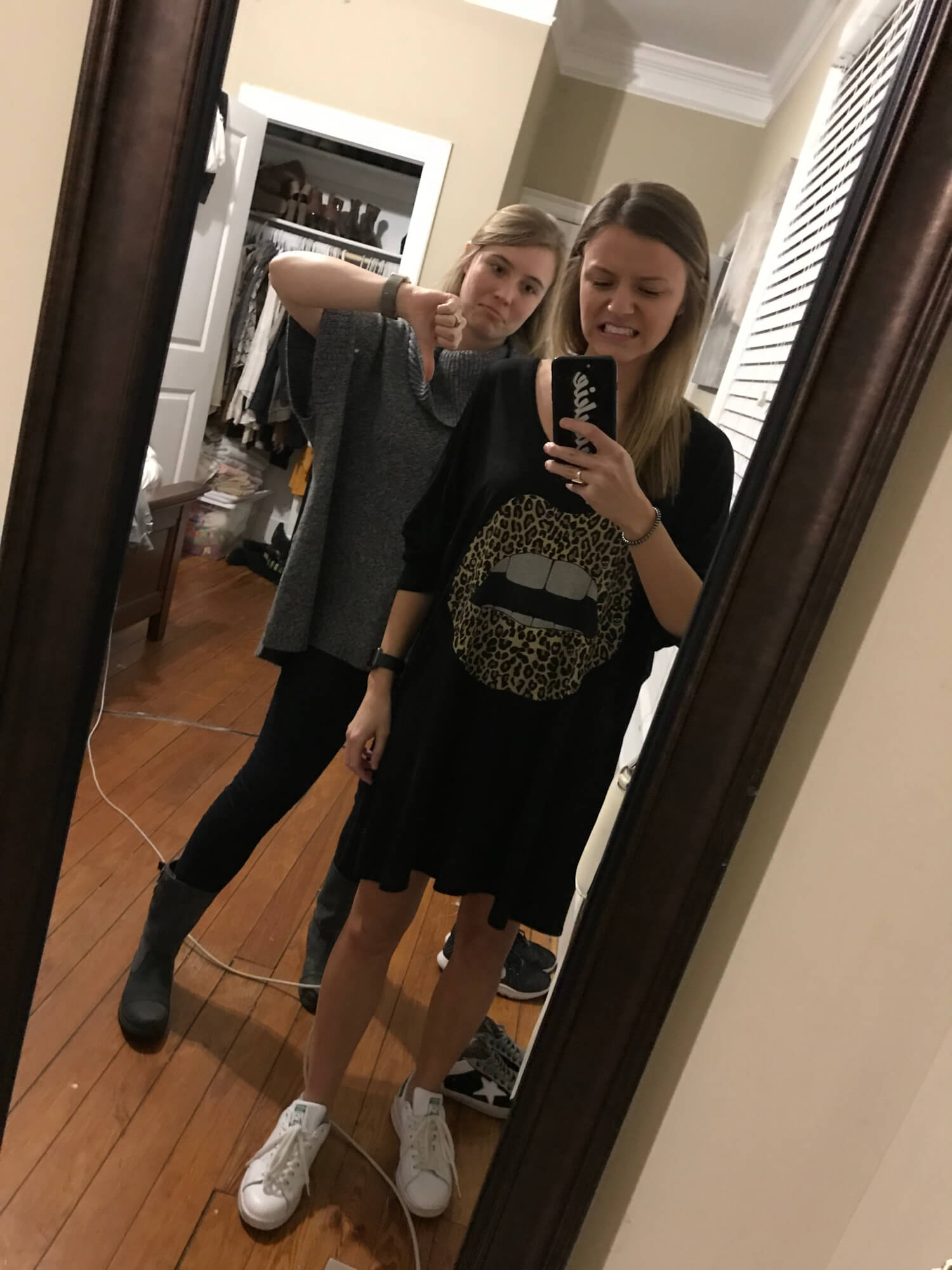 This skirt fit like a glove. I mean really… I don't think my own skirts fit me this well. Shout out to you, Kelsey!! Since it fit, I went on the app and paid her right there, it was really easy.
After I left there, I went to try on the t-shirt dress. I couldn't help but laugh at how I looked in it. It is SO CUTE in pictures, but I really looked like I was omw to a sleepover in it. Maybe next time 🙁 Bella is such a good friend, she's in the pic with me. She took some shots of me trying on clothes and agreed that this was not a good look for me this weekend, or ever.
I didn't have to pay for the dress since it didn't fit. The app doesn't automatically charge you anymore! Lucky me, Rachel has literally ALL of her closet on Curtsy so I went through and found something else of hers to rent– super cute sweater as seen up top.
Strike a pose, woman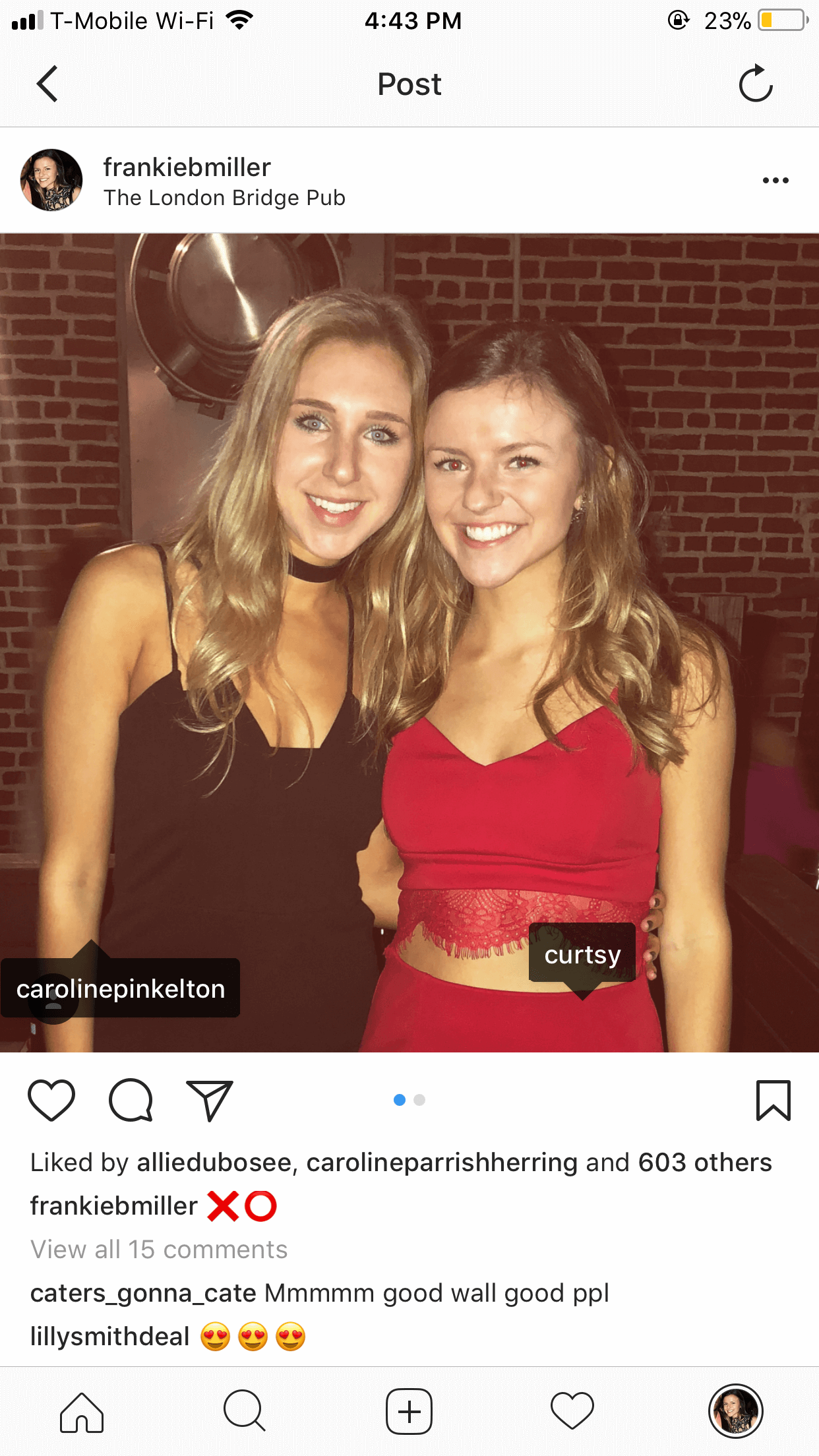 I totally get made fun of for tagging Curtsy in all of my pictures, but I'm really hoping I get re-posted some day… persistence is key, ya know? And when people ask you where you got your outfit, always tell them Curtsy!! Nothing like making someone feel silly for paying full price for a dress that's on the app for $20.
Even more reason to strike a pose… look at these savings.
Urban Outfitters skirt – $60, rent for $14
Express two-piece – $90, rent for $18
Zara leather jacket – $60, rent for $15
Lauren Moshi sweater – $173, rent for $30
Doesn't this leave you wondering why you ever go shopping?
The morning after
The post-wear steps are a lot easier than you think. On Sunday, I messaged the owners on the app and asked them when I could bring by their clothes. I'm not a huge drink-spiller so I didn't need to get anything dry cleaned, phew. But if you do, it's really no biggie. Curtsy insures each item up to $1,000, so they'll pay for minor damages in case something happens while you're wearing it!
Don't forget to make it official. I'm so bad at this, but try to be better than me. When I say official, I mean make sure you mark the item as returned on the app. You could get charged a late fee if you don't return it in time! It will also ask you to review your experience, and ALWAYS upload pics of you in the clothing if you took any! It's so helpful for other potential renters to see how the skirt fits or how the dress hangs. Help a sista out.
Bask in the Curtsy glow
Now, go tell your friends about Curtsy. Brag about how you wore a $300 dress for $20. Show them how great you looked without breaking the bank. Never spend that much money again, and look flawless while you do it. While you're at it, let me help you bask in the Curtsy glow. Thanks for renting along with me! Use FRANKIE15 for 15% off your next Curtsy rental! Follow me @frankiebmiller on the 'gram to see how I wear Curtsy each week!