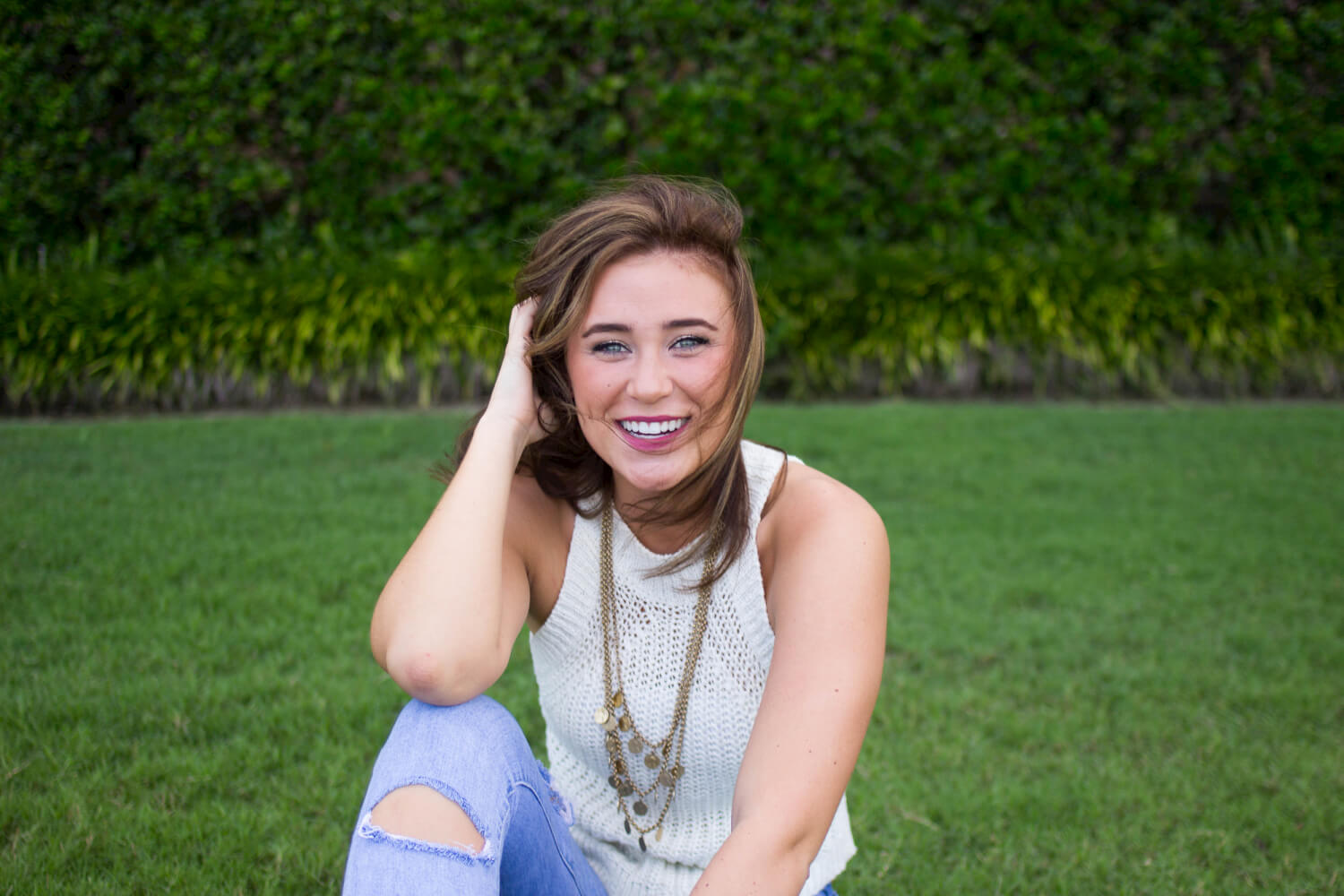 Mackenzie is renting her closet on Curtsy. Download the app to rent her outfits now.
PS. Curtsy is live at MSU. Curtsy lets you rent dresses from fashionistas at your school. Browse, rent and post dresses of your own to make extra CA$H. 
Download Curtsy here.

Meet Mackenzie.
The real question is: When does Mackenzie Smith sleep? But really. She's Miss Greek MSU, a student recruiter, a member of the Involvement Ambassador organization, the Vice President of Membership for her sorority, and a MSU Senator. In her previous two years at State, she was the director of Freshman Council and a maid on the Homecoming Court.
Mackenzie clearly knows how to #DressForSuccess, so here's what she had to tell us.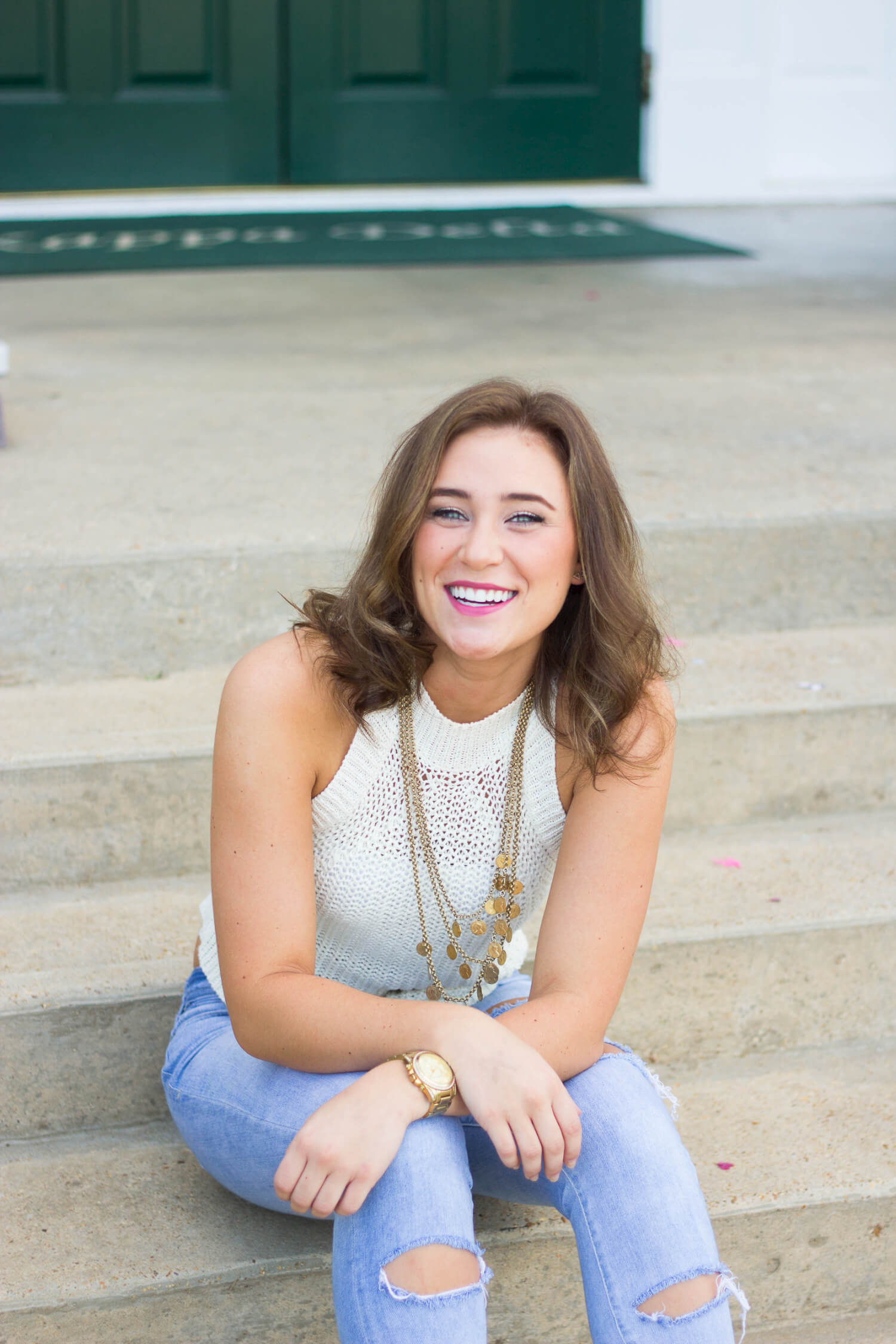 So funny story— since I'm on the executive board for KD, we always encourage girls to be involved on campus.  With this said, we realized four days before the Greek MSU Pageant that KD was not being represented. My friends signed me up, knowing I would be a great sport about it and promised to help me get ready for it and equip me to the best of their abilities.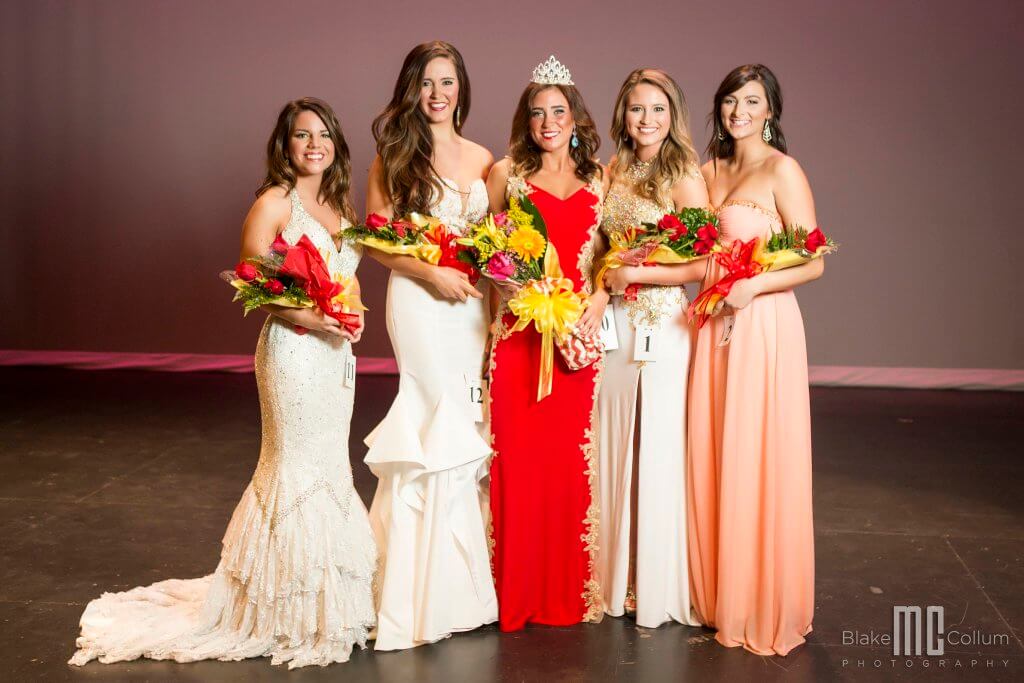 Takeaway #1 from Mackenzie: How To Win A Pageant In Four Days
For the pageant, I had to have an interview business dress, a stage dress to walk out and introduce myself, a "costume" representing KD's philanthropy, and an actual pageant dress.
Considering I had three nights to get ready for this pageant, we were sweating a little under the time crunch! Several KDs taught me how to walk in a pageant—always smile and never slouch!
I prepared by practicing walking in my dress and heels, delivering a speech on stage, and finding outfits for everything I needed!
Most of all, though, I prayed nonstop that I would not fall.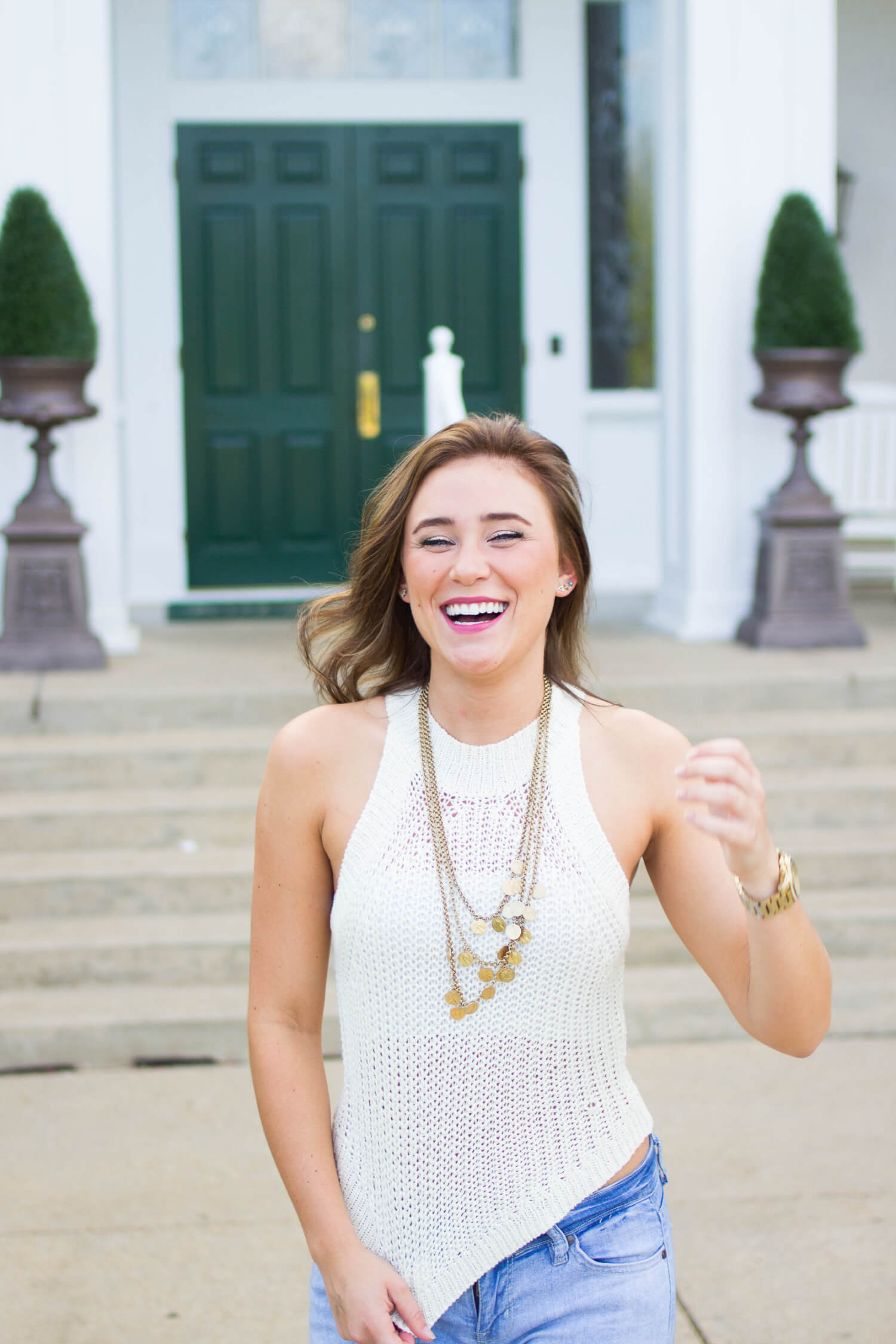 This past year for the first time, MSU's homecoming elections were resume and interview based. Every sorority recommended girls to go through the interview process. There was a group interview followed by an individual interview. That being said, the board that chose the homecoming maids were all women in administration at MSU who have established programs for women enhancement and have done so much for State.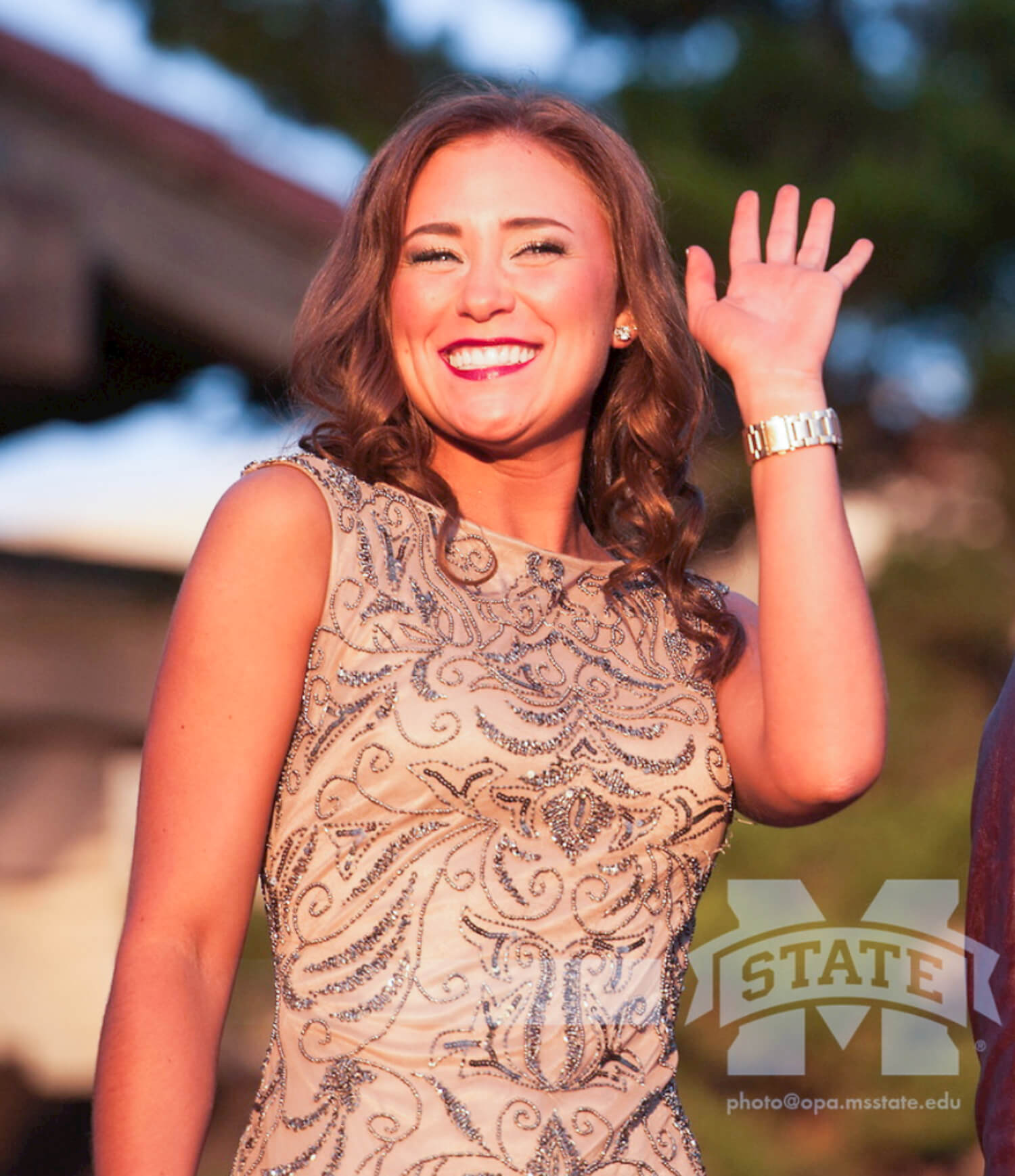 Takeaway #2: What To Wear During Homecoming Week 
For my homecoming interviews, I wore business professional attire.  I find myself drawn to the Olivia Pope look! I recommend wearing a tailored dresses with an awesome blazer.
Because KD encouraged me to interview for homecoming court and I never would've on my own, I didn't think I would actually be on it! I opted out of going to the release of names, so when my friends told me I advanced, I showed up in a black Led Zeppelin shirt and soaking wet hair!
During the week leading up to the homecoming game, I was required to attend several events around campus. When we were presented at a service in our Chapel of Memories, I wore business attire. For the parade the next day, I wore a lightly beaded dress and some strappy heels.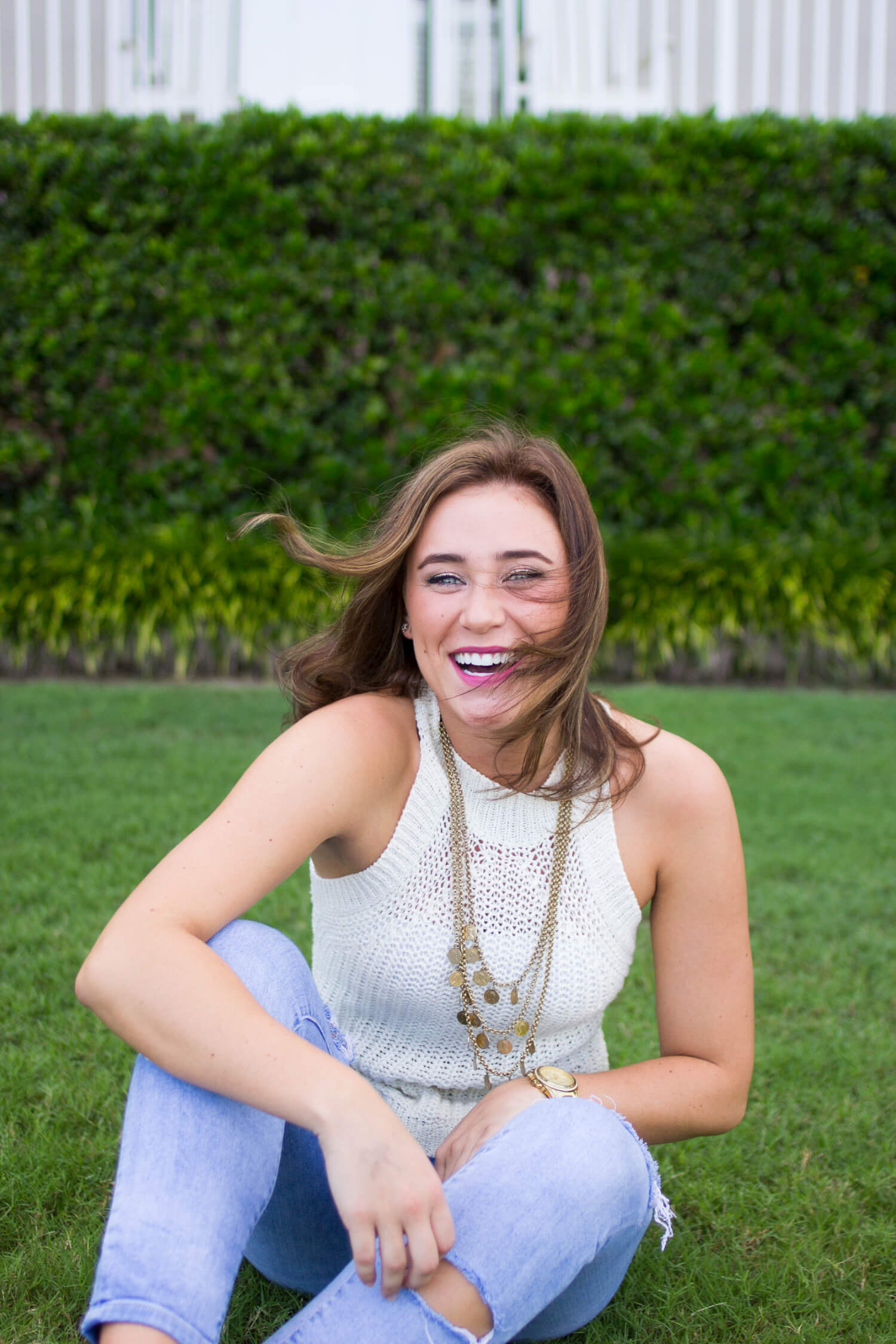 For some reason, I'm drawn to the color red. I think it's so bright and eye-catching, a little spunky and really fun. I also tend to like outfits that are edgy and different! So, my homecoming dress was a little mixture of all of those things!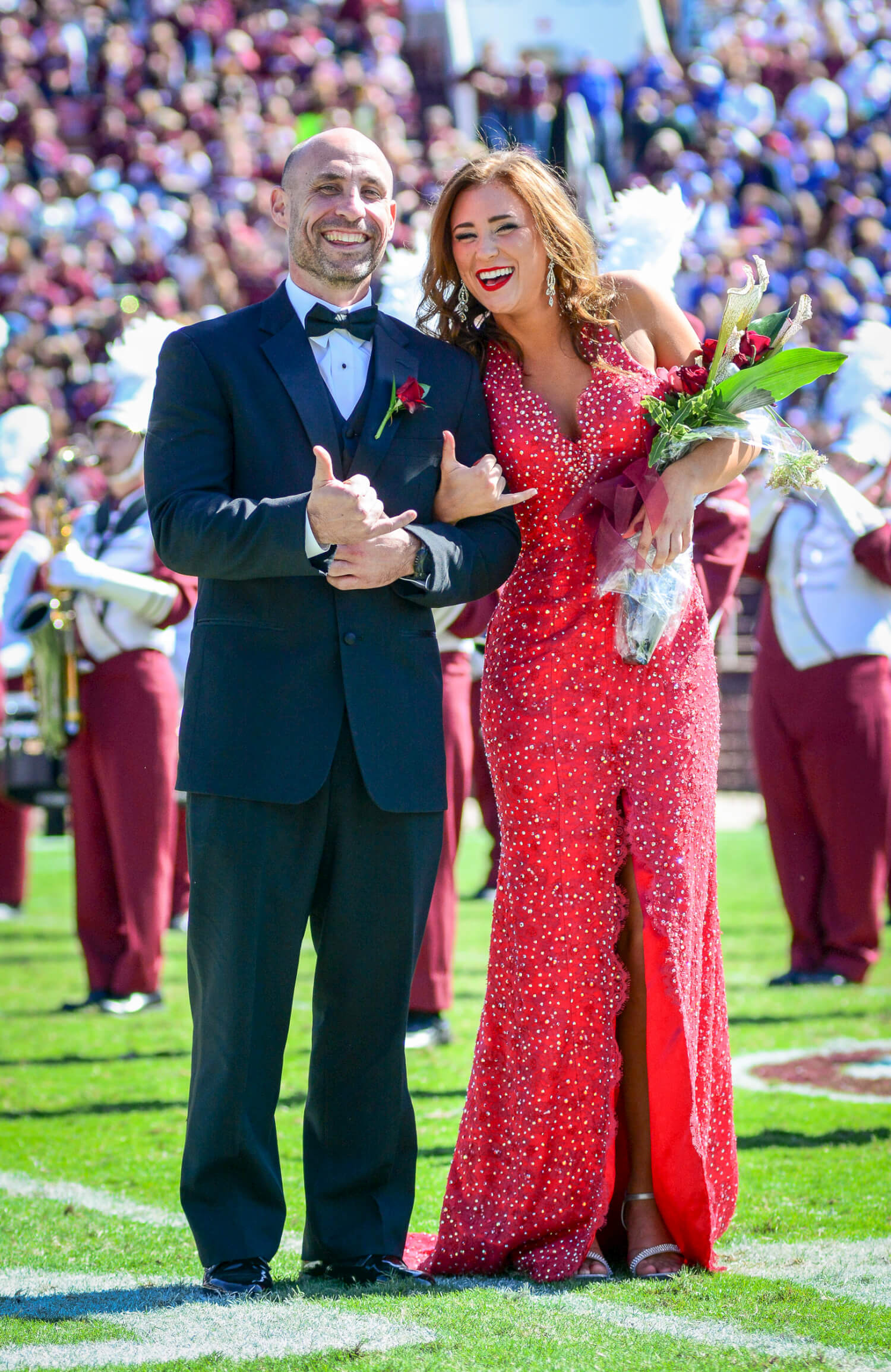 Takeaway #3:  Finding The Perfect Dress 
I tried on several before I chose the one I wore, but none of them really fit my personality.
That was until I tried on a red dress with a little shimmer— I immediately fell in love with this dress!
I'm not the pageant type or princess type at all; however, it was (secretly) so much fun dressing up and wearing a long dress all day long!
My advice for you— have fun with the dress! It takes patience to find the perfect one, but you'll be glad you waited!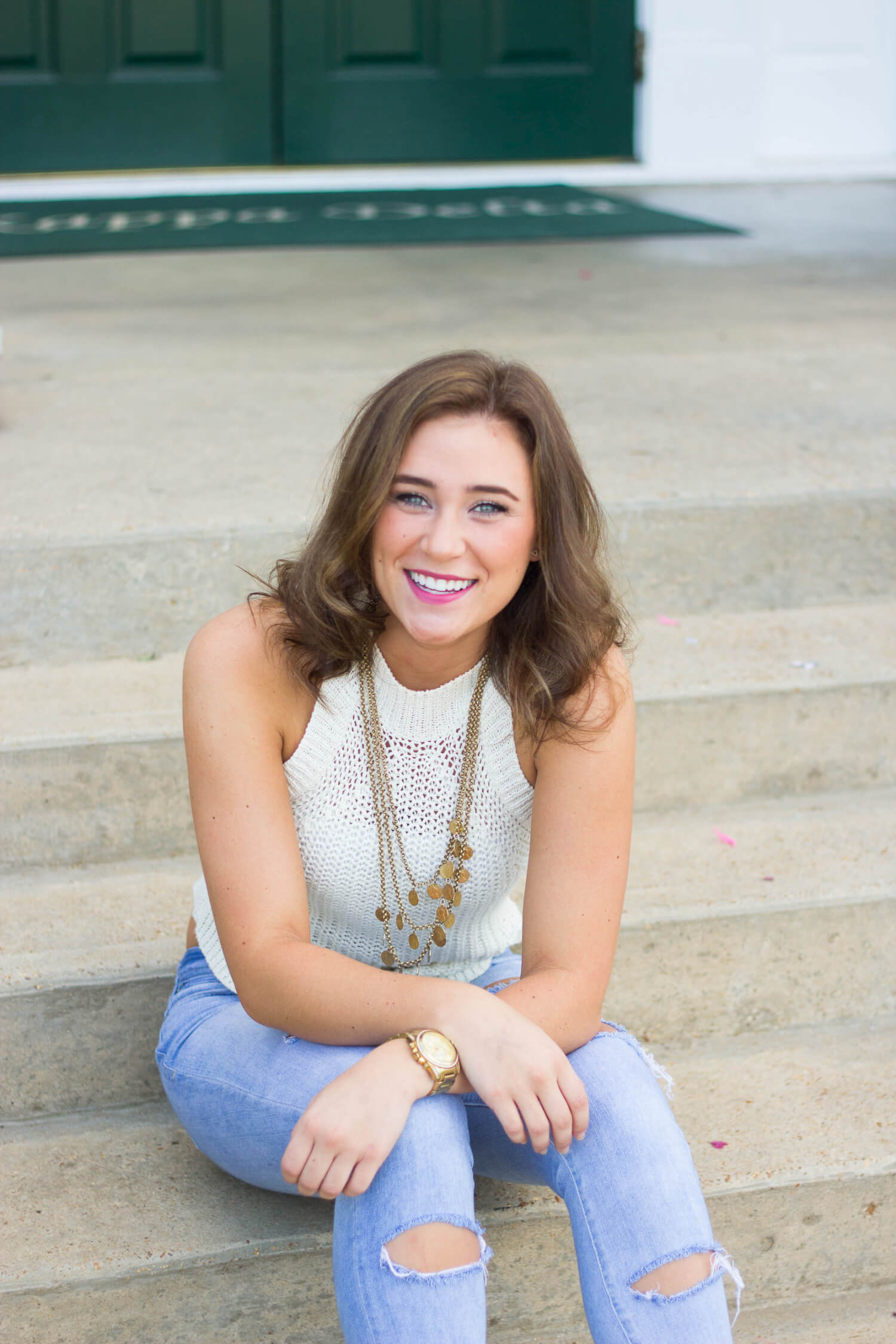 This past summer, I interned on The Hill. I love how fast-paced the lifestyle is there. It's also neat how decisions that are made in that city are tiny pieces of a grand historical puzzle, and how the work you do, if done with integrity, can drastically improve the lives of all mankind. That, to me, is the definition of success and is achieved daily in that city!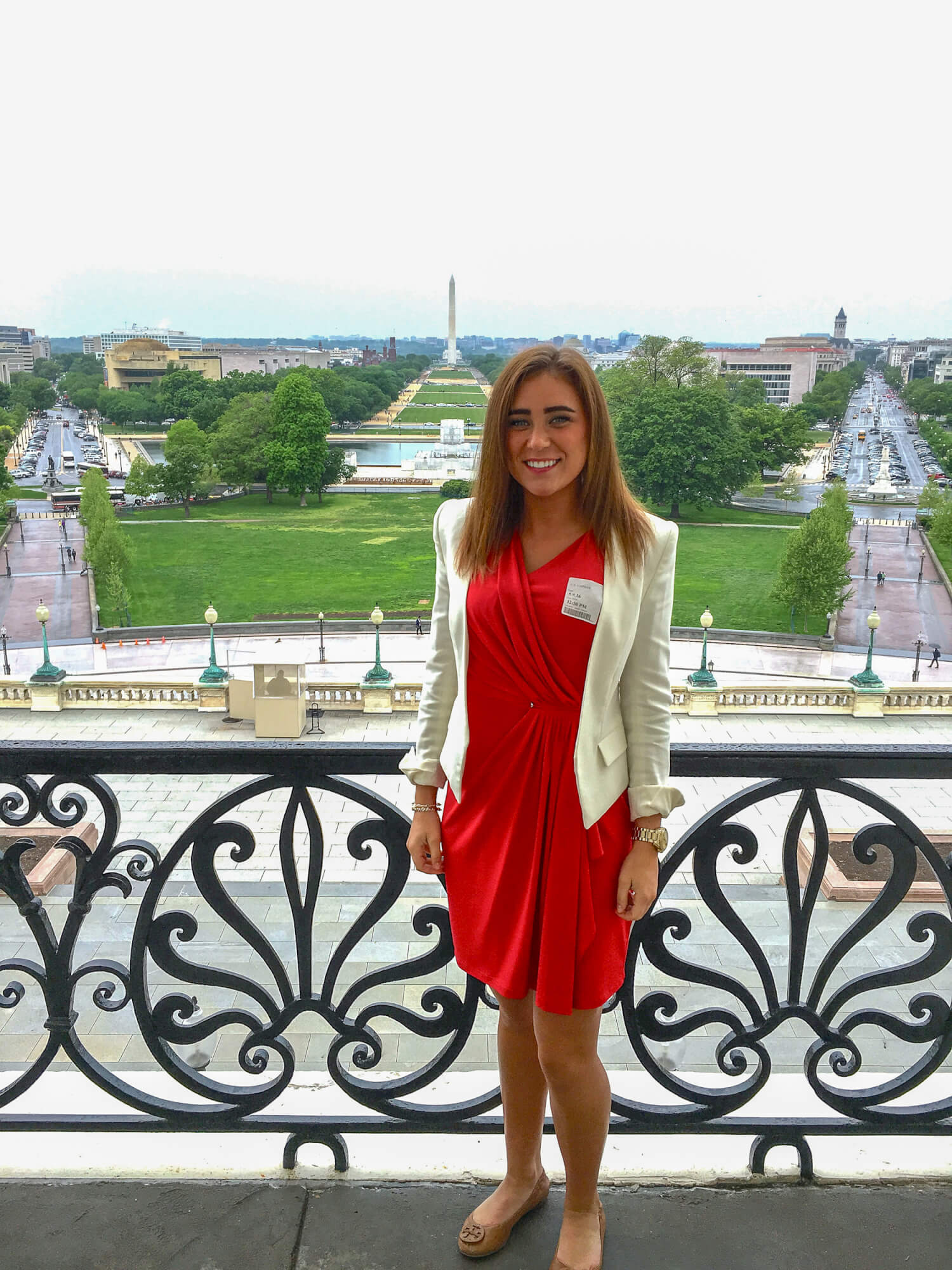 Takeaway #4: What to Expect and Remember in DC
Because driving to work in DC is about as possible as growing wings and flying to work, most everyone walks everyday. With this said, leave the heels behind. Flats will be your best friend.
Do not be alarmed when you see women wearing tennis shoes with their business suits because it happens all the time.
It's vital to always remain people-minded despite the pressures of life and ones job. I feel like so many people, myself included, become so enraptured with succeeding in endeavors that it eventually yields selfishness.
In a place like DC, there is such a predominant air of busyness that people often forget to stop, look around, and dwell on the things that matter— like other people. Therefore, being in that environment for those few weeks really showed me how vital it is to be a good friend, remain joyful, and be kind to strangers, even when life races on!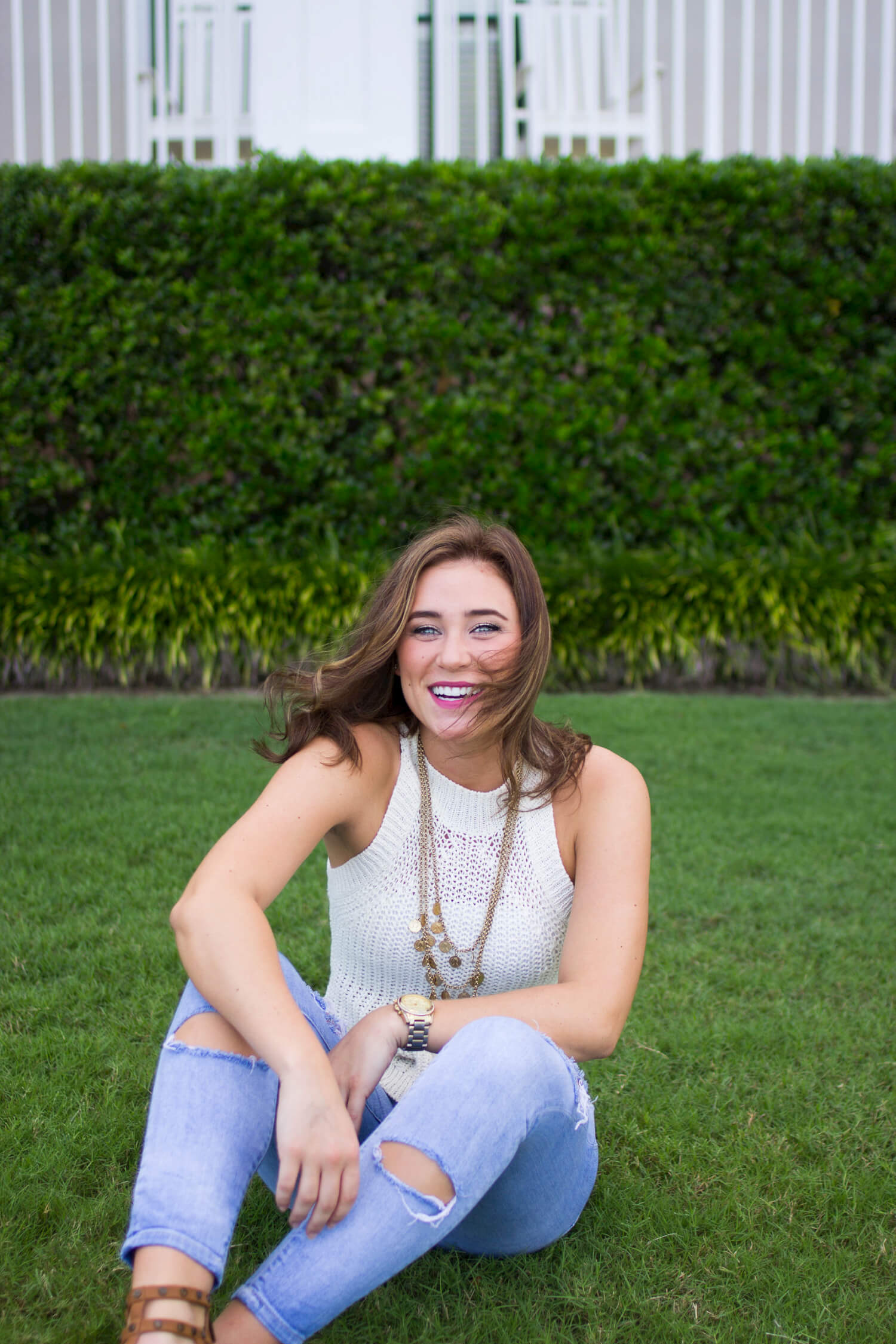 Q: Since you are still a college girl at heart, but have so many positions on campus, when is wearing an oversized t-shirt and running shorts acceptable and not?
I am convinced that the best feeling in the world is grabbing a makeup wipe, tossing my heels to the side and throwing on an oversized t-shirt after a long day. I've a slight obsession with purchasing vintage t-shirts from thrift shops and restyling them with a pair of scissors. The effortless t-shirt look is definitely the look I prefer, and you'll catch me like that in 8 AM classes, coffee-shop sitting, and running around Starkville!  However, I realize that the just rolled out of bed look does not always cut it in the professional world, so I do refrain when necessary.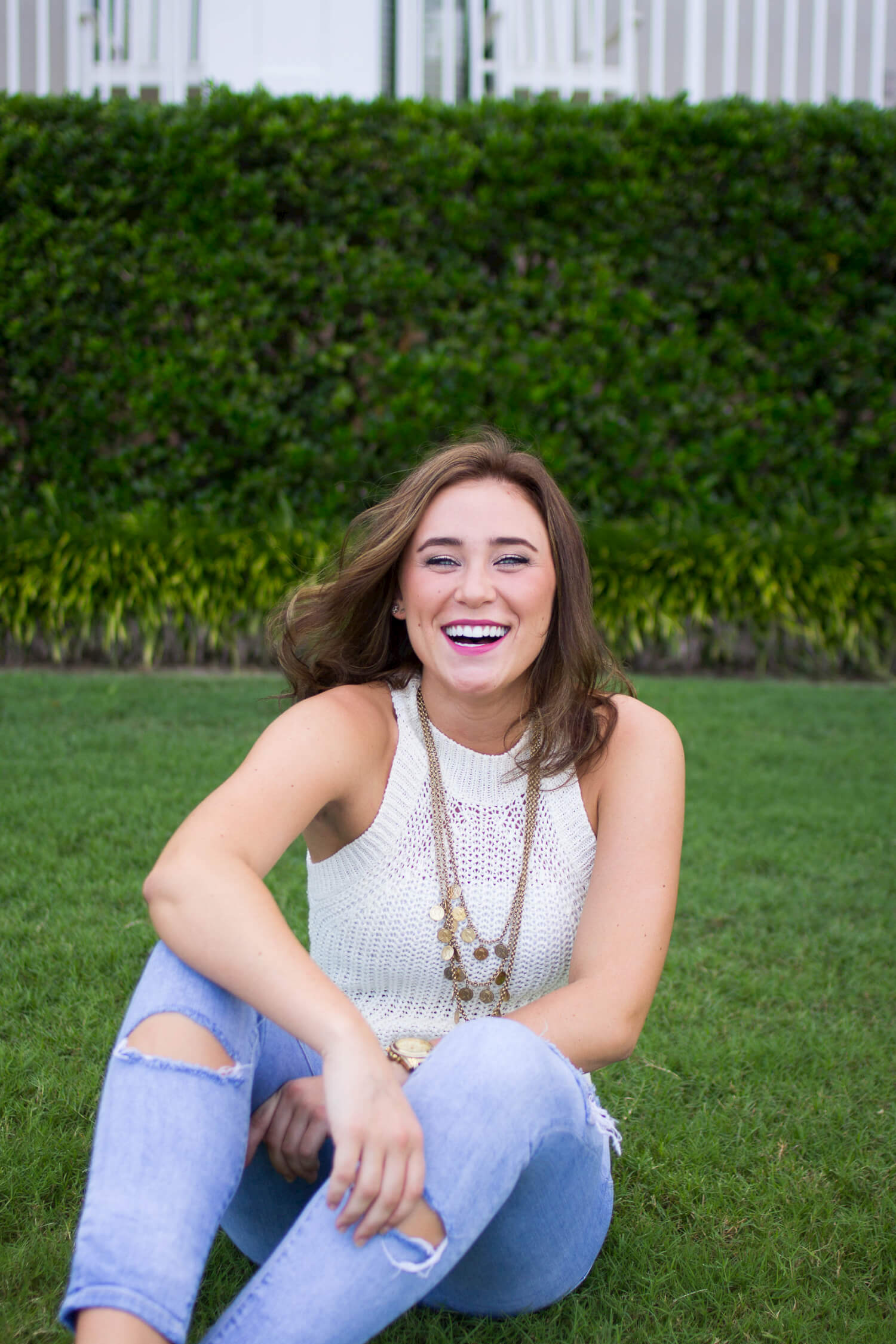 Q: What's the last thing you ask yourself while looking in the mirror before you exit your room?

Before I ever step away from the mirror, I ask myself if the outfit I chose is a good representation of who I am, and who I want to be. As women, we so often get caught up in the desire to dress to impress. The desire to feel beautiful is an integral part of who we are— a large component of the brilliancy behind womanhood. Therefore, being a glimpse of my incredible friends, a representative for MSU, and an ambassador for the Lord, I always ask myself if I am representing those things well, all while maintaining my individuality!
Follow along on Mackenzie's adventures at @tmacksmith.
?: Sarah Holmes (@sayjayh)
---

Like what you see? Rent Mackenzie's closet on Curtsy. Download the app now.