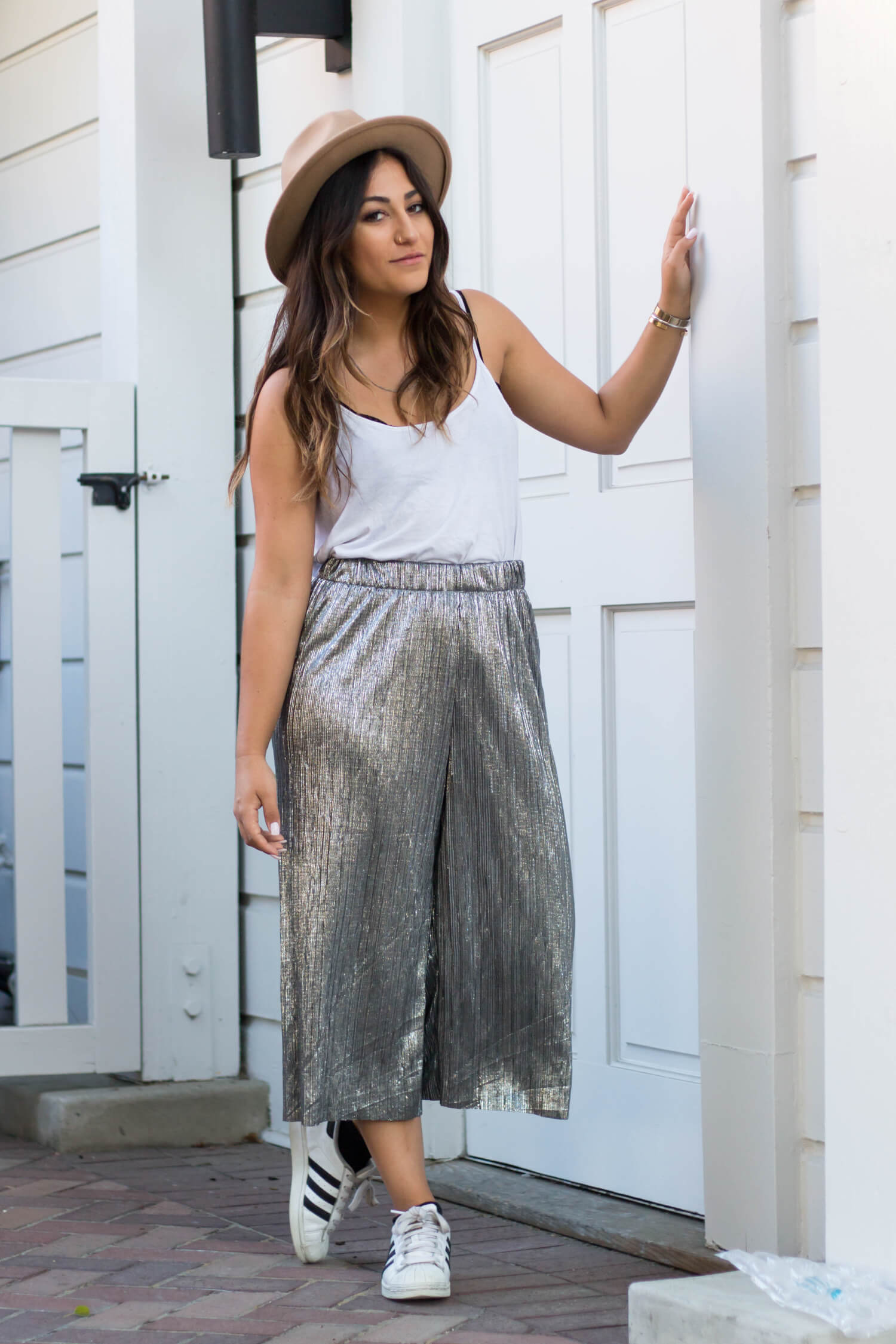 Nadia is renting her closet on Curtsy. Download the app to rent her clothes now—including these silver culottes.
PS. Curtsy is live at the University of Southern California. Curtsy lets you rent dresses from fashionistas at your school. Browse, rent and post dresses of your own to make extra CA$H. 
Download Curtsy here.

A Glimpse Into The Daily Life of Nadia Fallahi.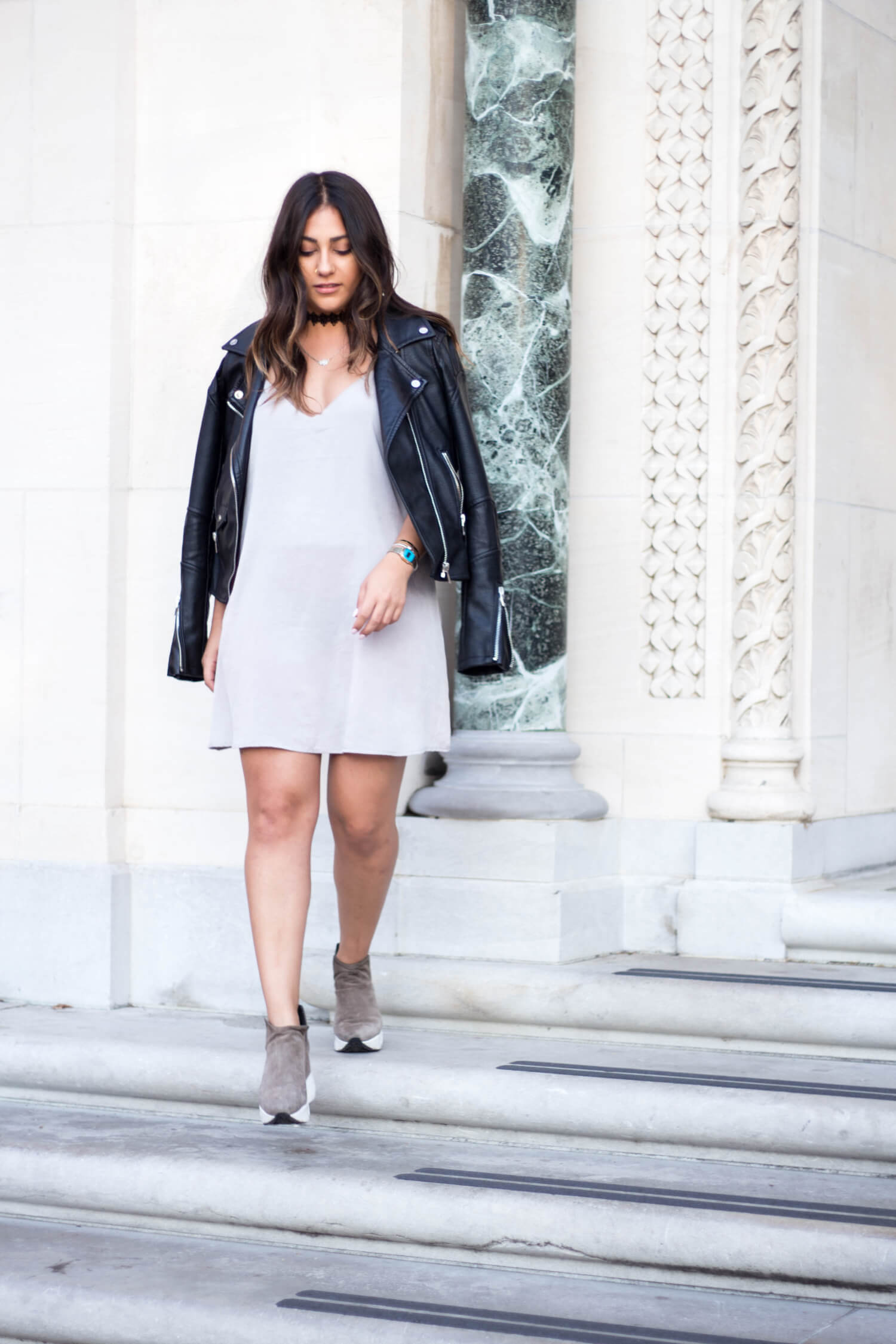 I start off almost any morning with a workout at the Equinox in DTLA (downtown Los Angeles), grab a smoothie afterwards from Earth Bar, and then head home for either class or other daytime activities.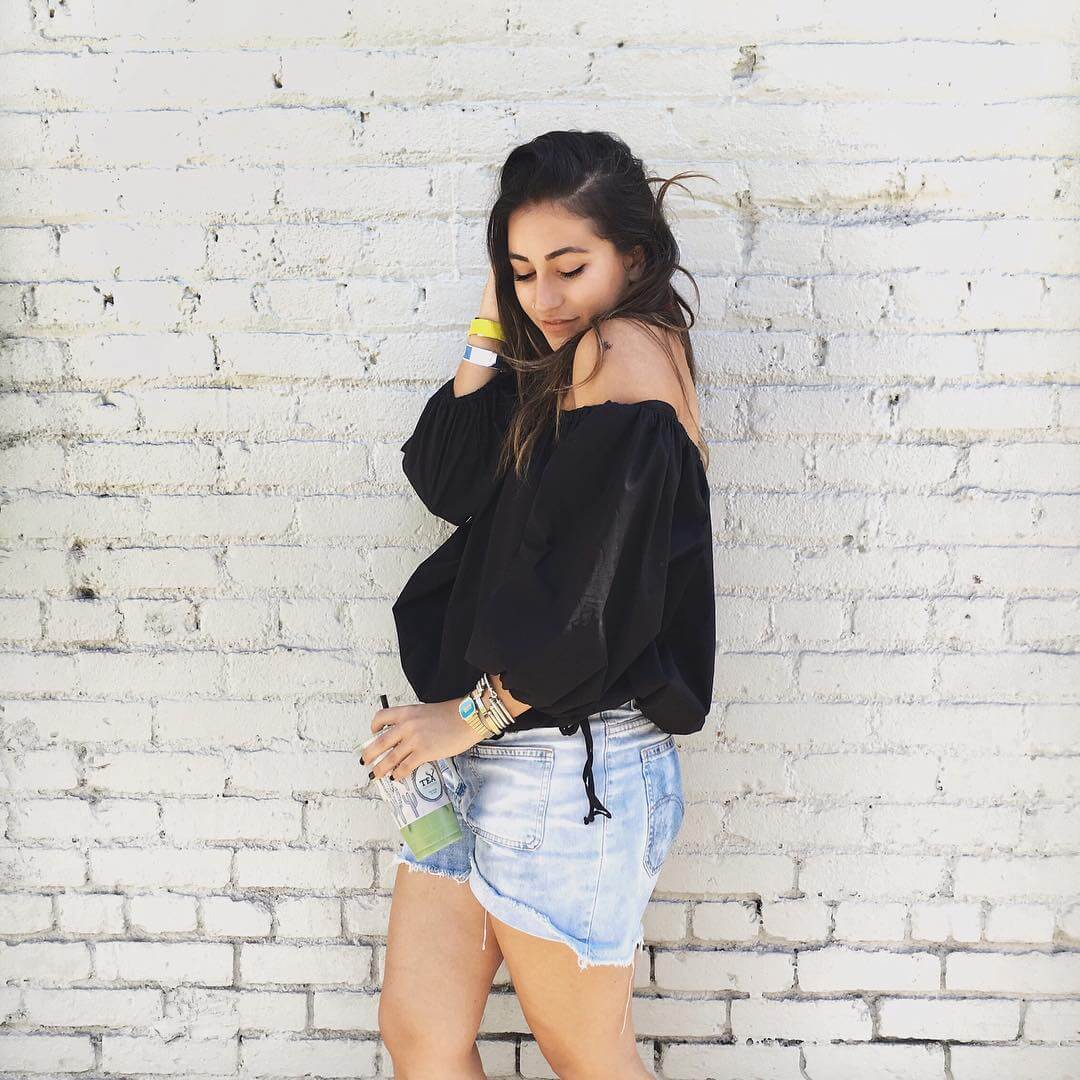 I low-key love DTLA, but I love venturing out to the Westside. I used to hangout in Beverly Hills a lot, but I spend most of my time visiting my friends at UCLA in Westwood, hanging out with my cousins in Brentwood, hitting the beach in Manhattan Beach or eating a little home cooking at my aunt and uncle's house in the Palisades.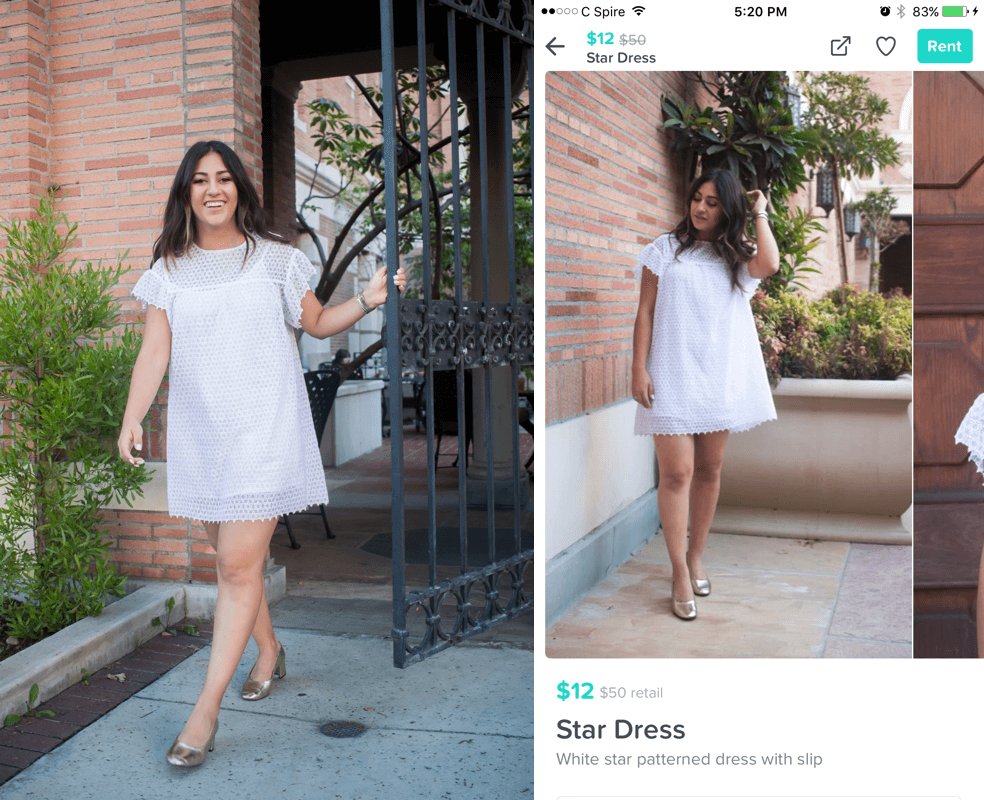 If I'm not at any of these places, you can probably find me at SoulCycle, the Bigg Chill, Bottega Louie or the trendy coffee shop pick of the day! I love going out, but with The Row changing a lot at USC, most of my nights are spent at house parties or at the 9-0 (901 Bar and Grill).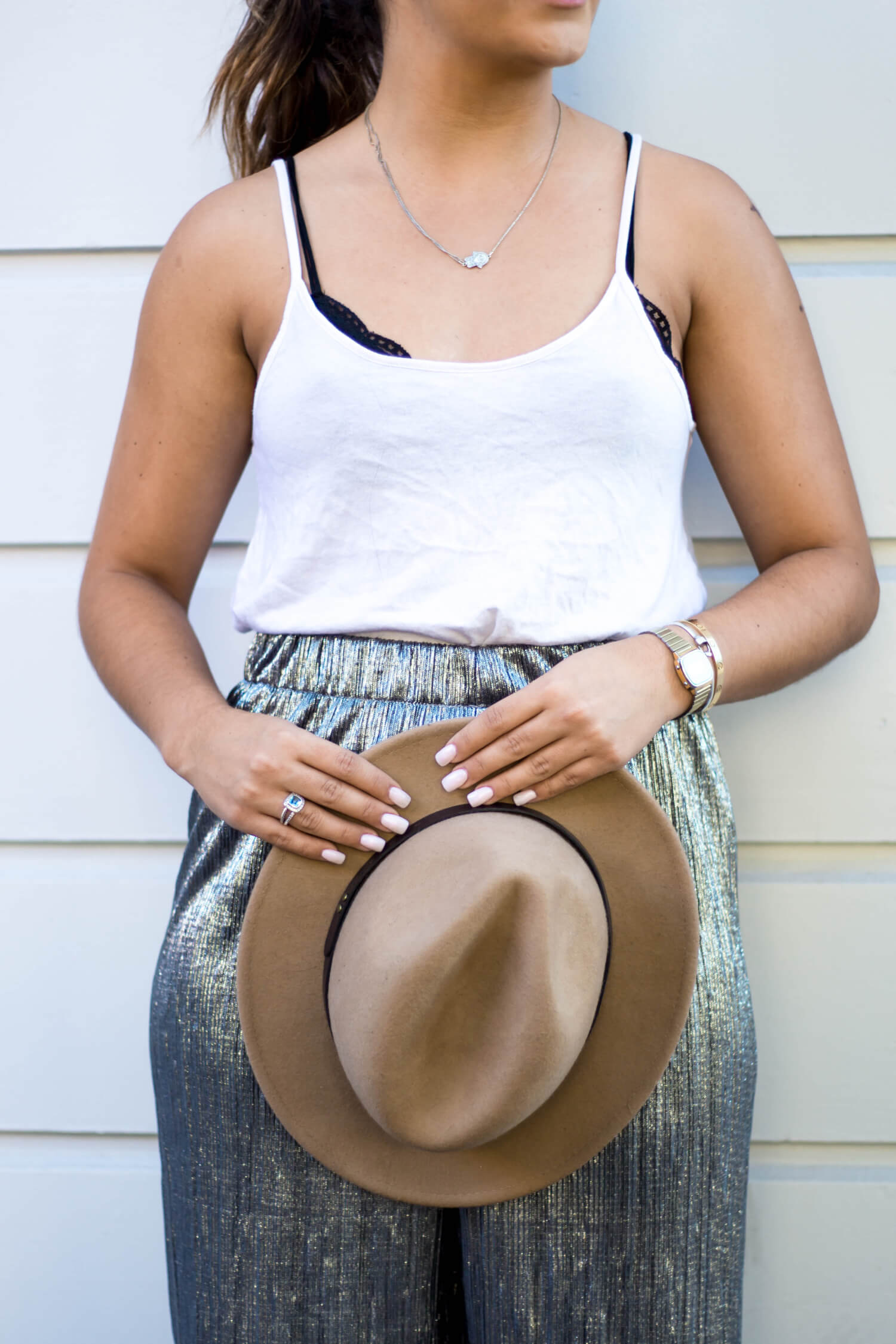 I'm a senior at University of Southern California, where I am studying Public Relations and Communication Design, and will be working at Facebook as a content strategist next Fall.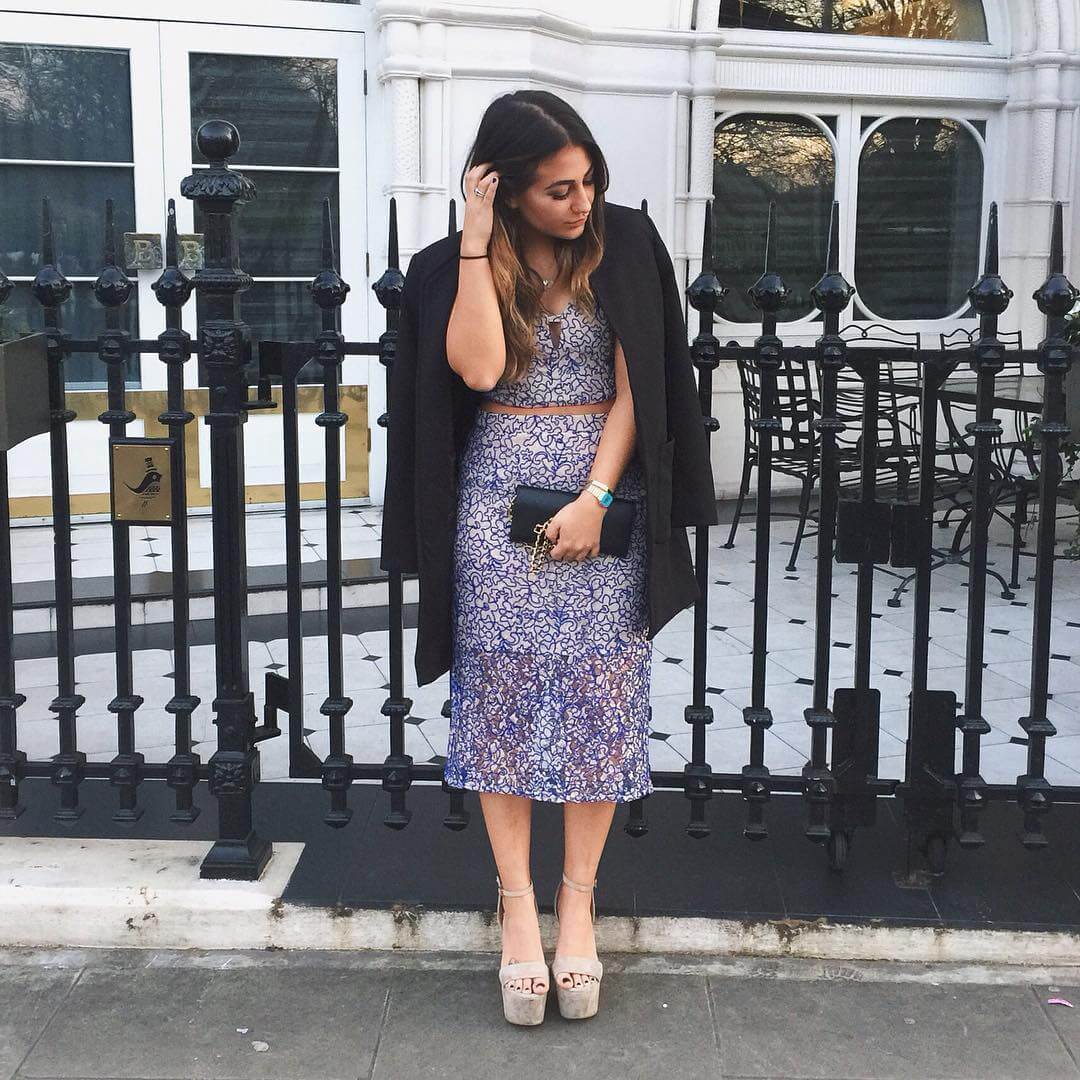 I have a blog called Matcha Had Me, where I talk mainly about my travels and other things I love! I'm a huge music enthusiast and addicted to Instagram—I'm all about a good aesthetic.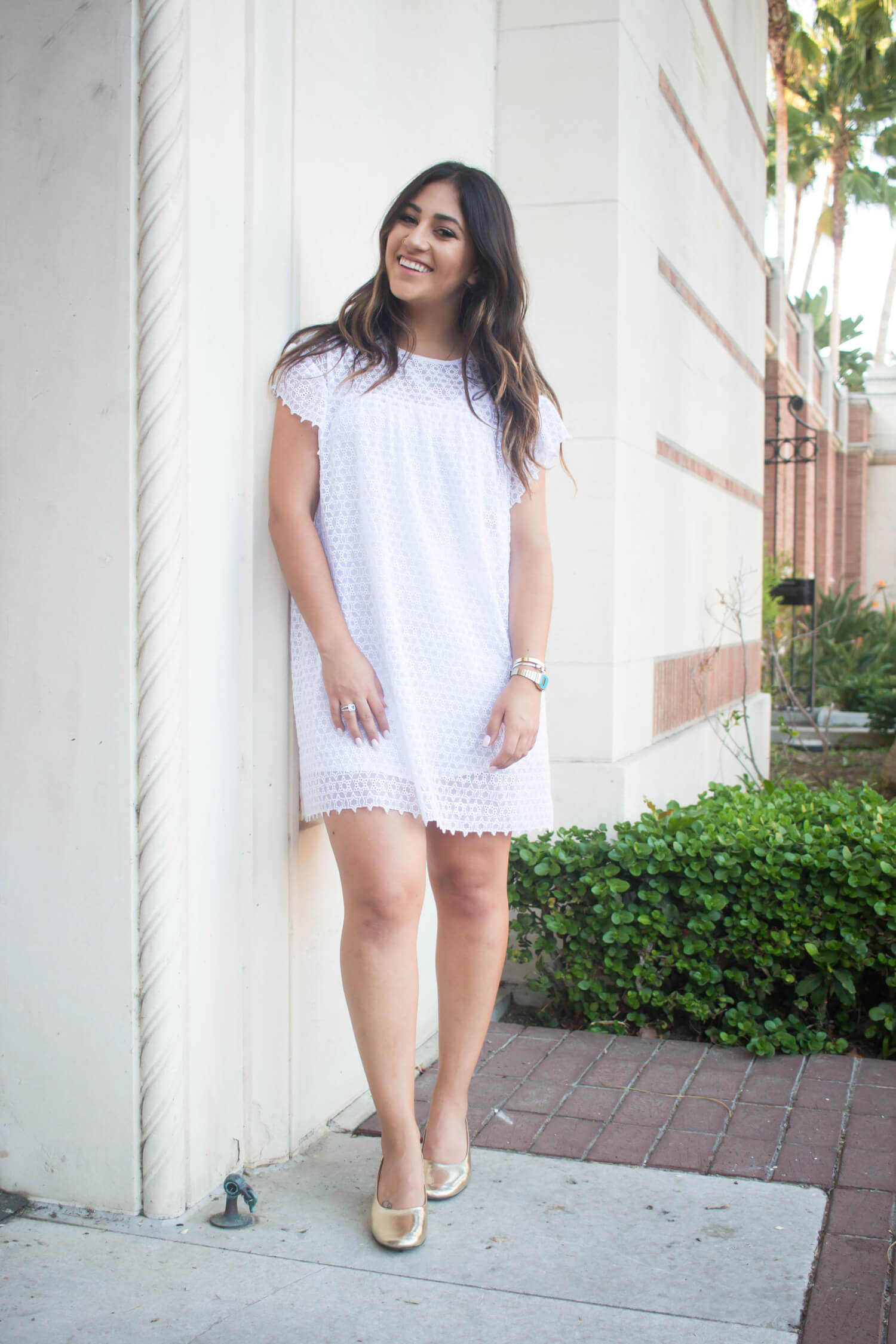 I'm originally from DC, but California definitely feels like home. I love working out, hanging out with my friends and trying new restaurants.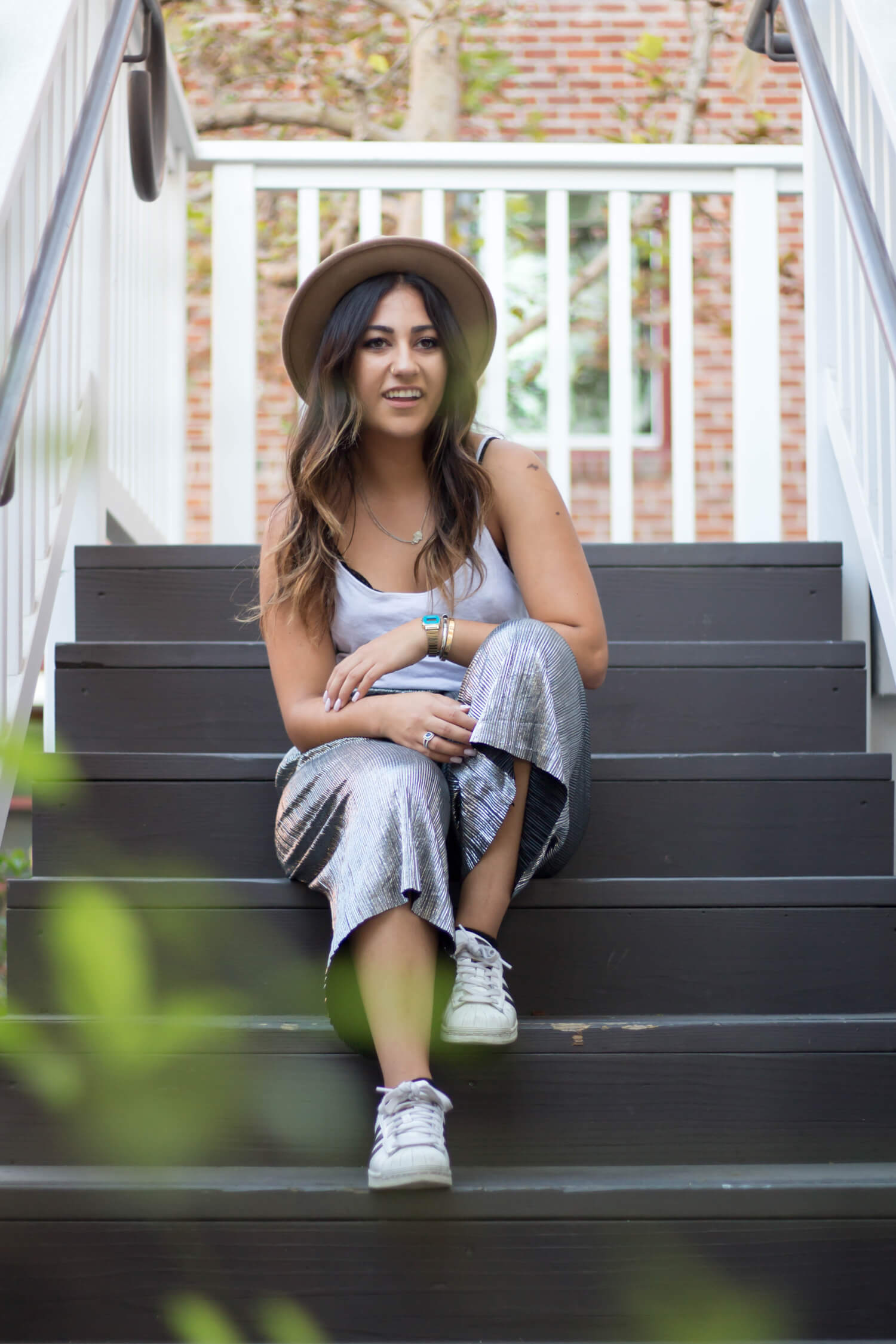 Fashion has always been a huge part of my life, and I am always looking for the perfect looks. I hate putting a title on my style. It really just depends on how I feel when I wake up, what the weather is like, and what I'm doing that day.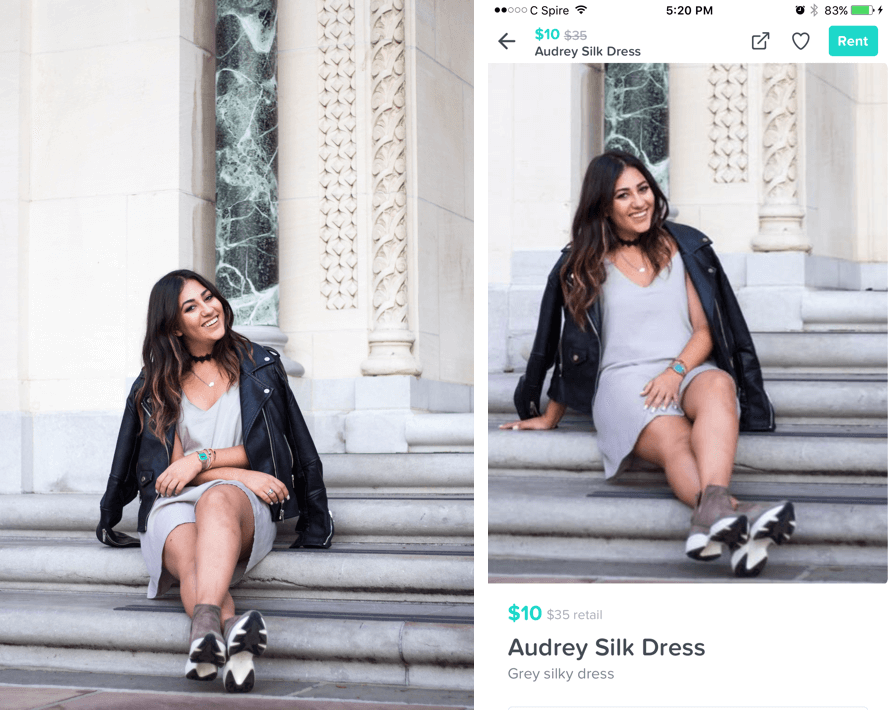 I don't think I've ever been too "girly," but I do like to get dressed up from time to time. I love mixing different trends and adding a little "masculine" touch to my outfits.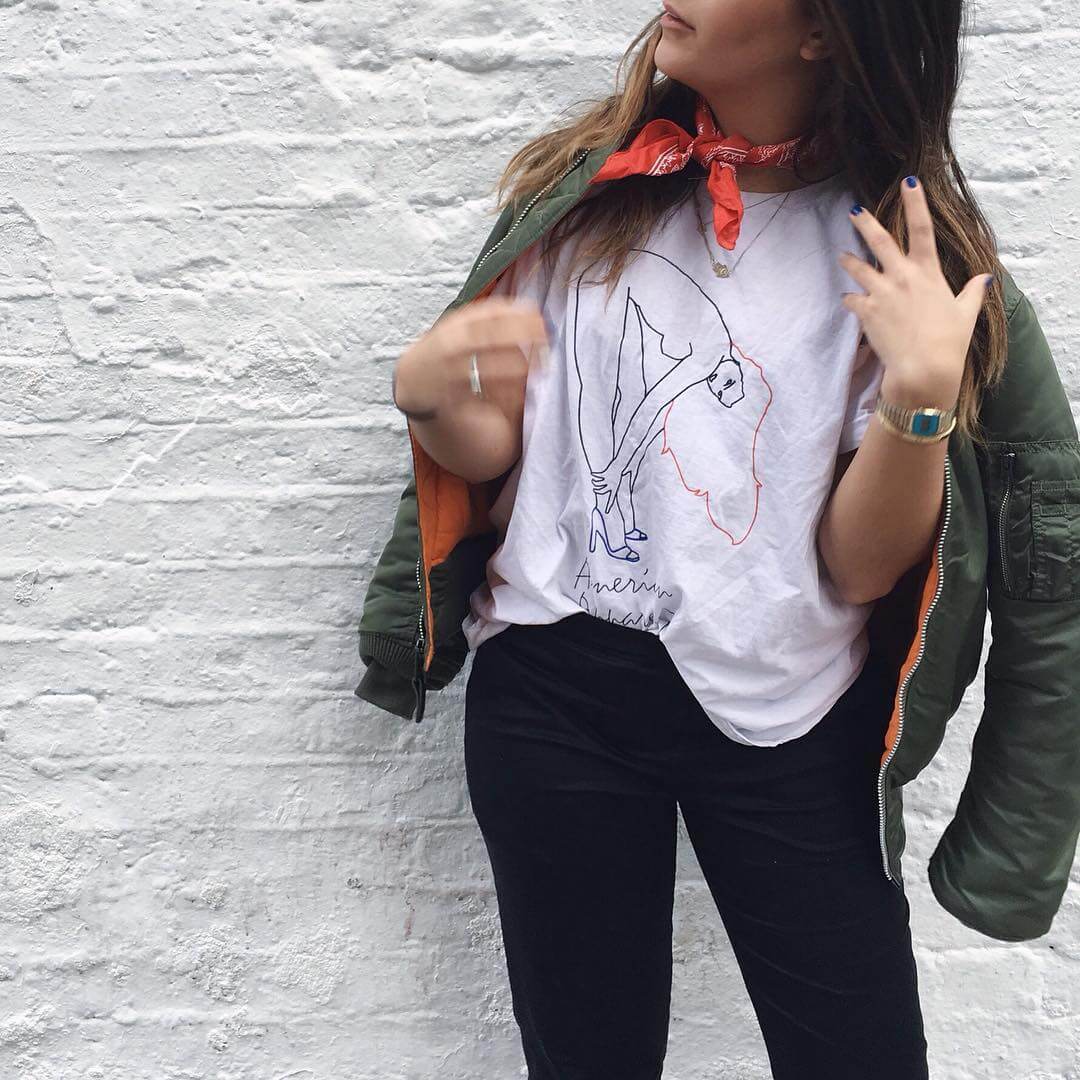 I only buy men's t-shirts because I don't like how women's are cut, and I'm a sucker for a good sneaker, so I love to do a cute top and mini skirt with a pair of Nike Air Max and huge leather jacket.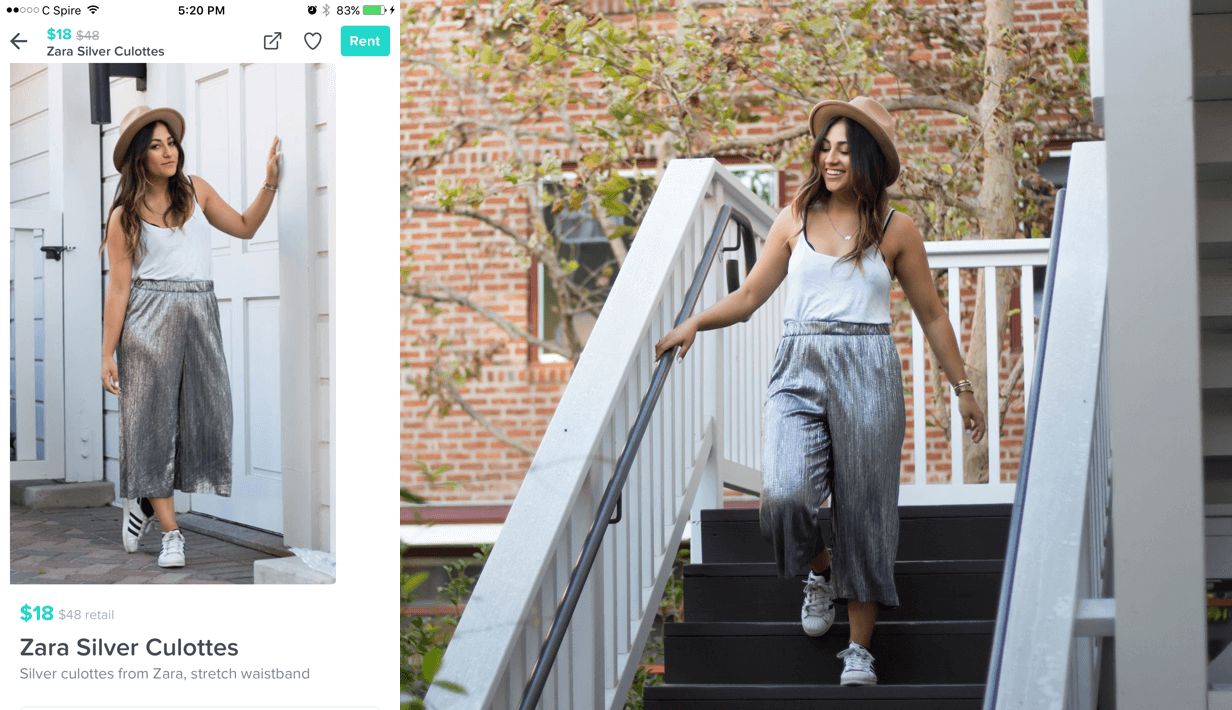 Going to college definitely made me a little lazier when it comes to dressing up. I wore a uniform my whole life, so I would really try to go all out on my outfits when I didn't have to be in my plaid kilt.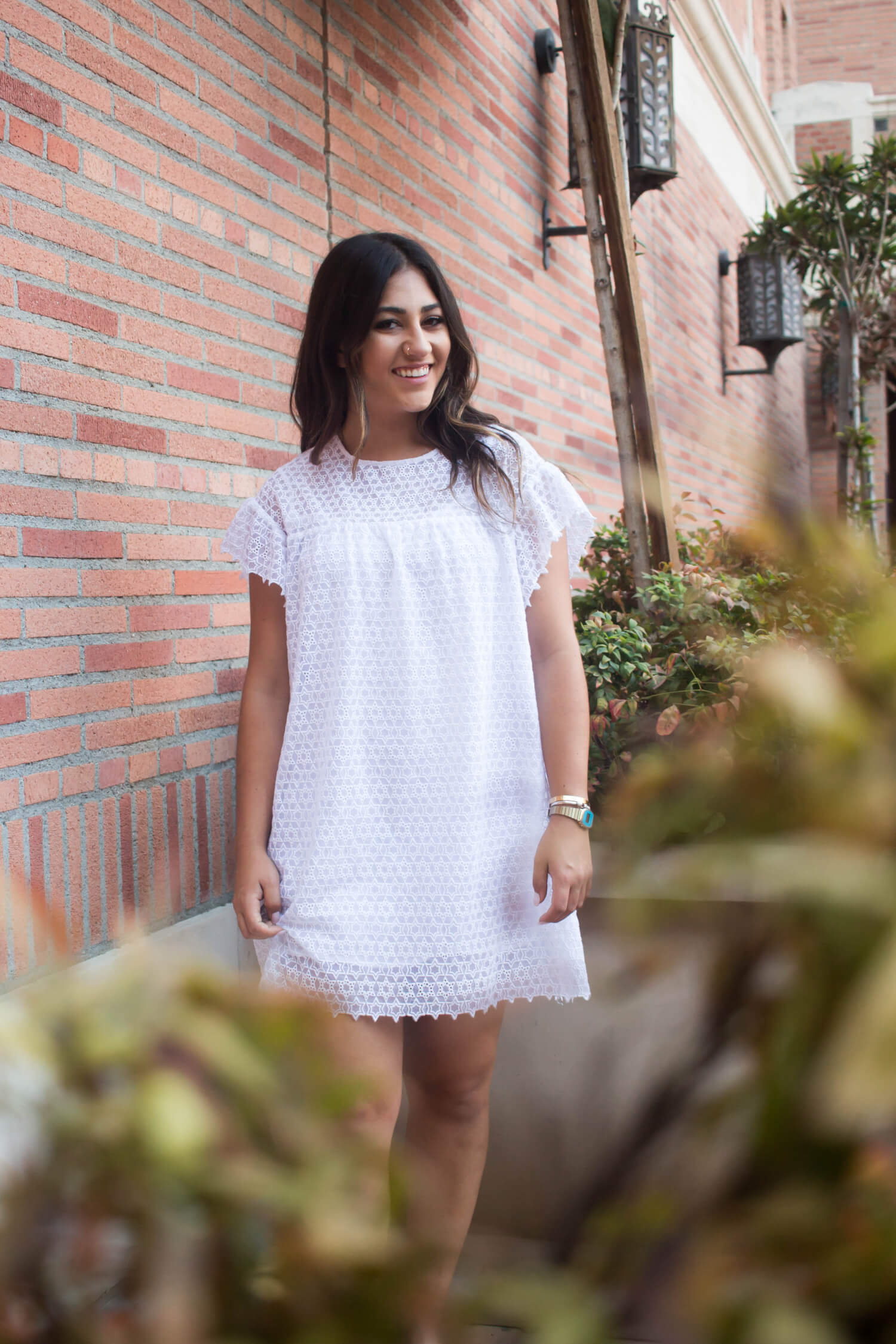 I even unanimously won "Best Style" in high school. However, I have tried to start putting in a little more effort. I think that at the root, I've been kind of doing the same thing for a while, but it has changed as the trends have!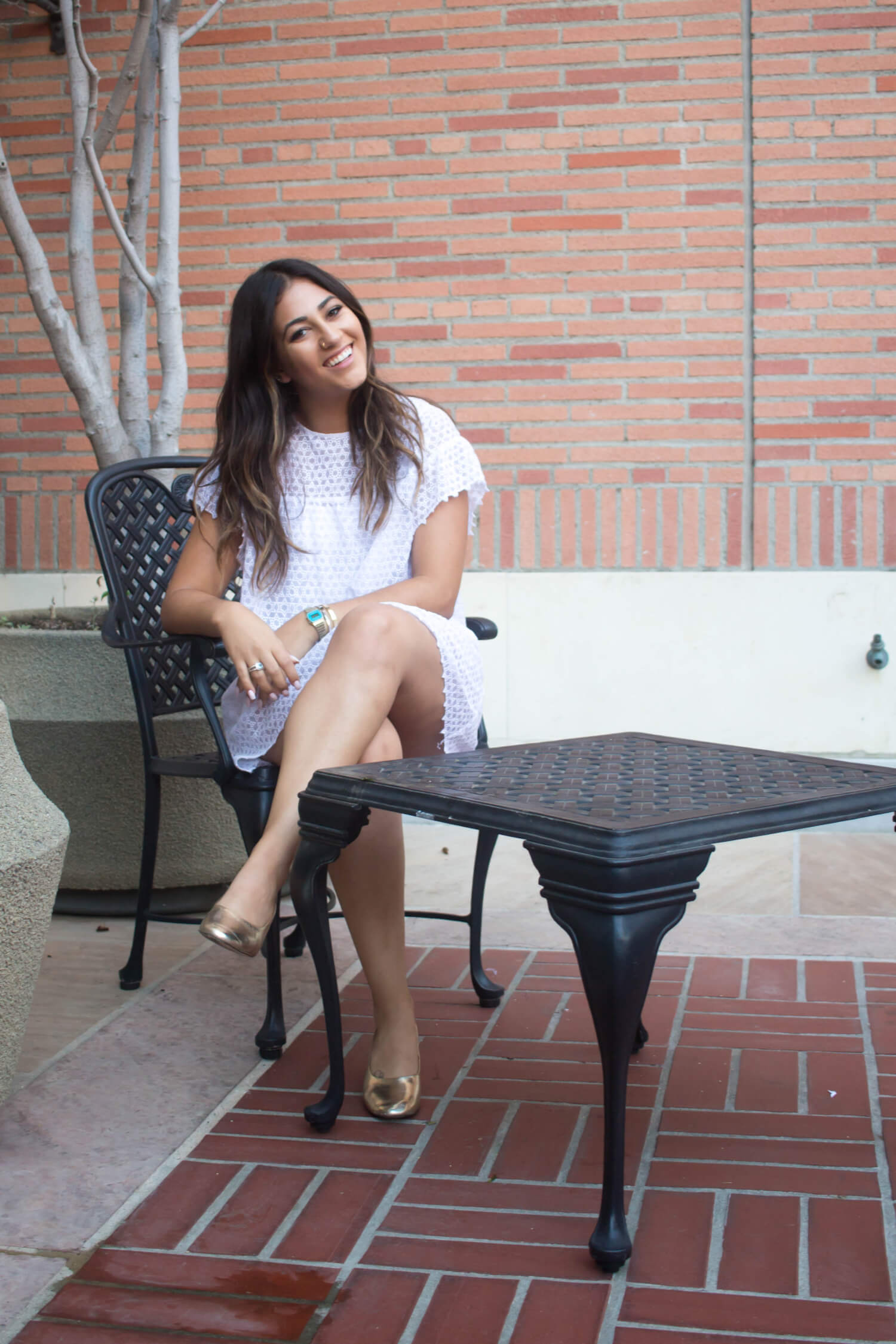 I'm a huge Tumblr addict—I've been one since I was 15. I've never understood Pinterest, so I use Tumblr as my virtual vision board. I love seeing what is trending and what new things the people I follow are doing or are reblogging. I also love checking out what's happening on Instagram.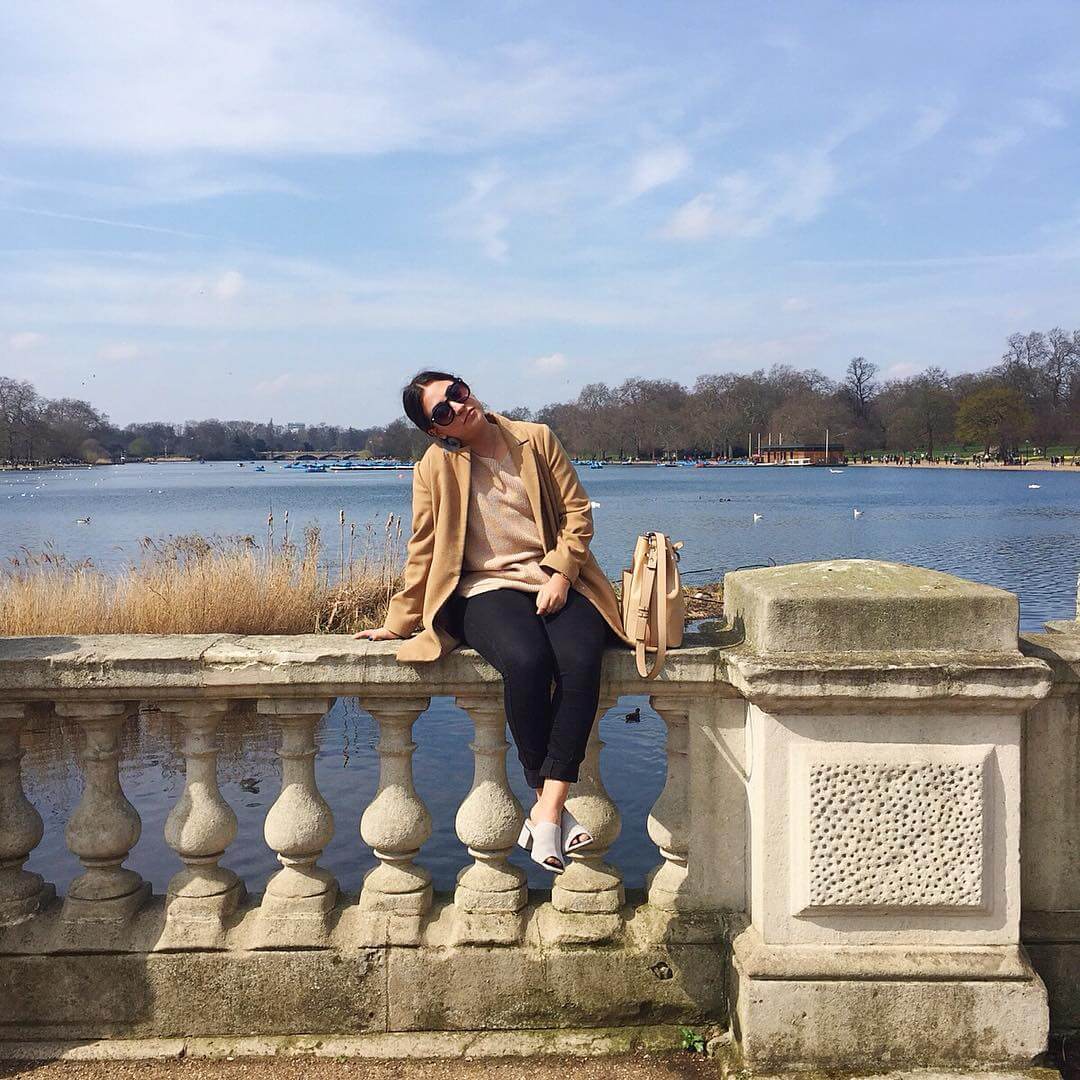 I think studying abroad in Europe was incredible because the style is so much more chic and outlandish. In London, where I was living, everyone is so on-point, and their outfits are equally comfortable and fashionable.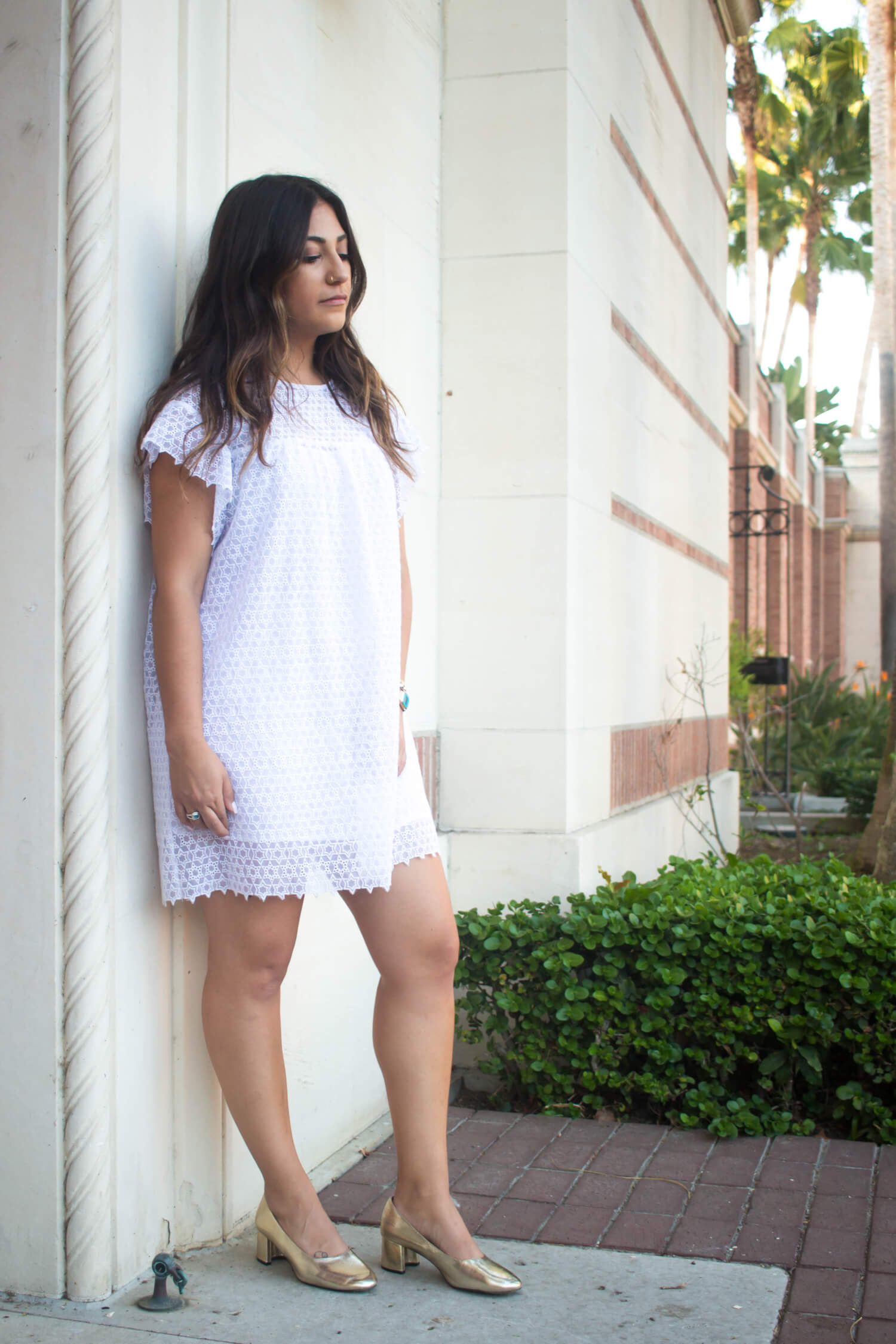 While I don't think I have a singular style, there are definitely a bunch of people I draw inspiration from. I always say I've loved the Olsen twins because I am constantly in baggy, boyish silhouettes.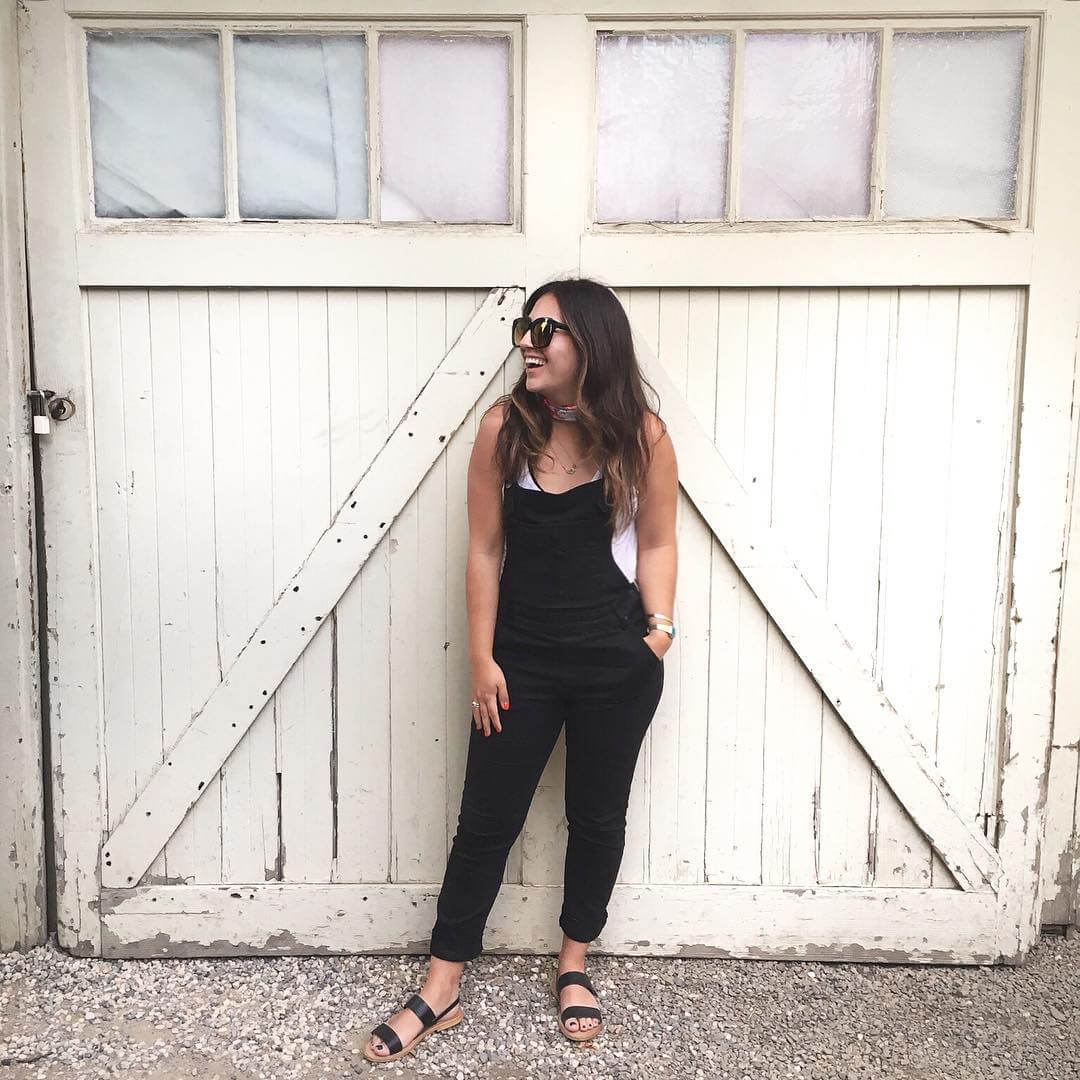 Alexa Chung has been one of my favorite style icons because she is always so put together, and I like how she mixes those boyish looks.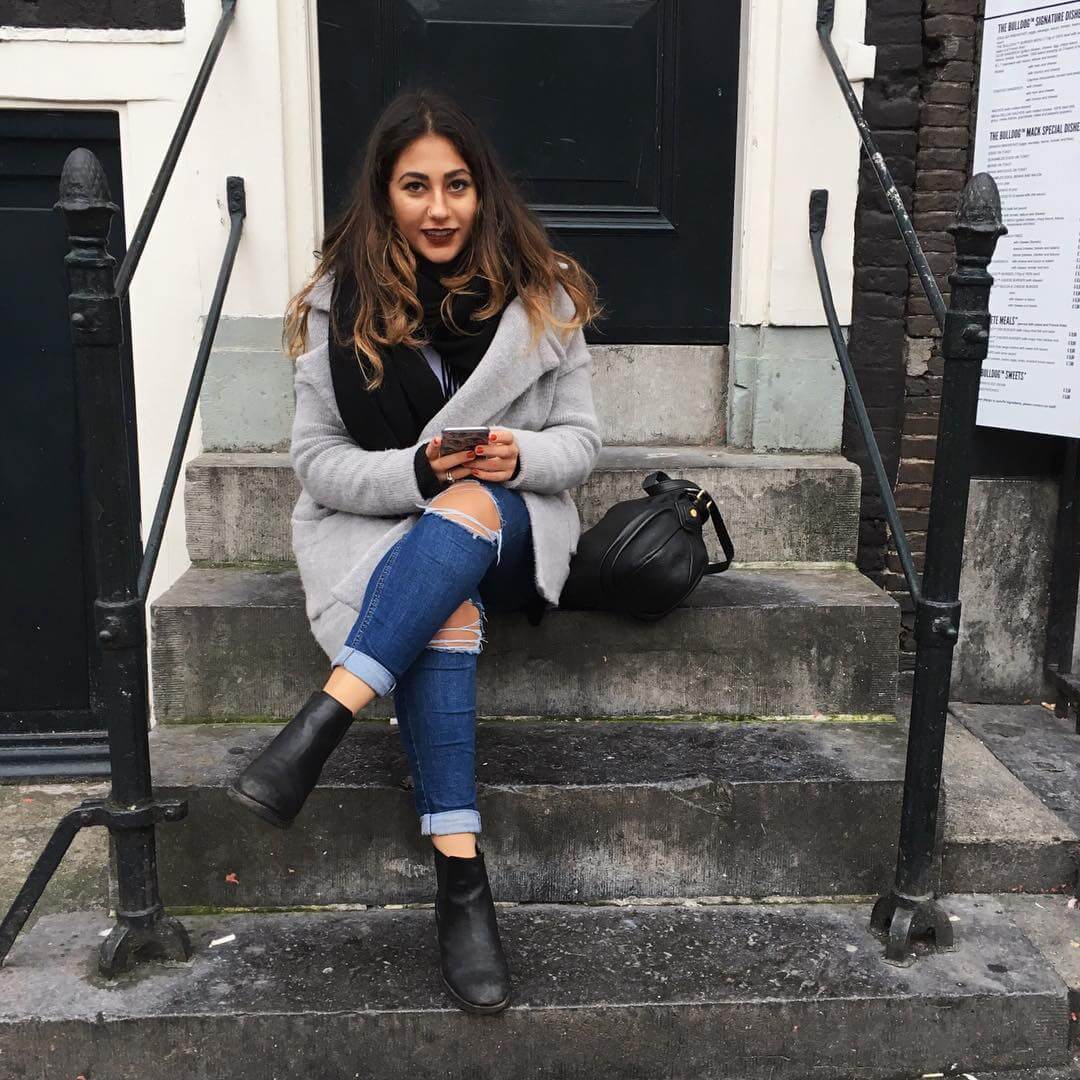 I'm currently dying over Leandra Medine, who started Man Repeller. Her style is unreal and so unique. I think how she creates outfits and ability to not backdown is amazing. She's definitely been a big inspiration to me lately, both in and out of fashion.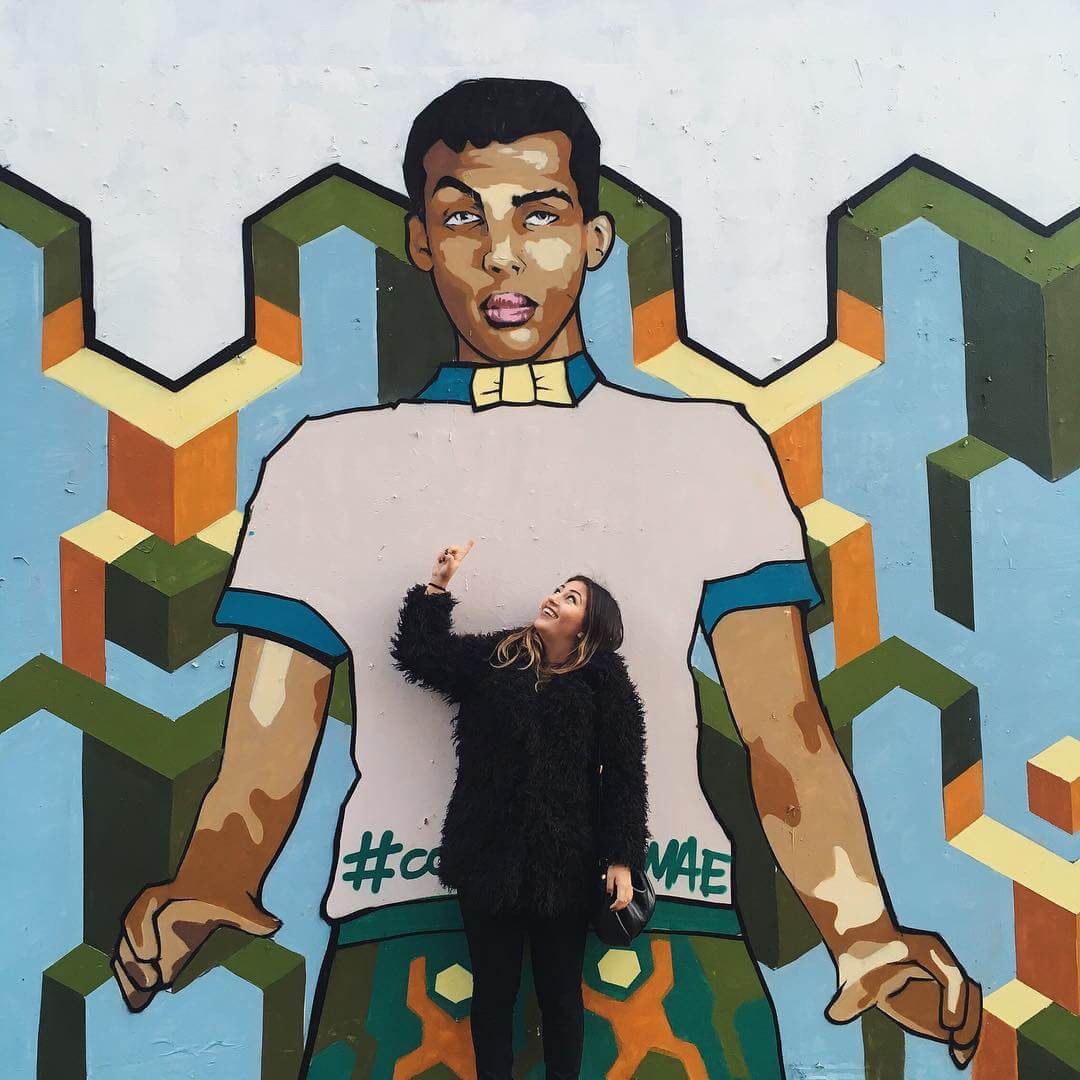 I've always loved Alexander Wang—probably since I was 16. I think the work he has done for his own brands and others has been so iconic. I loved the look he did for Gaga at the Met Gala.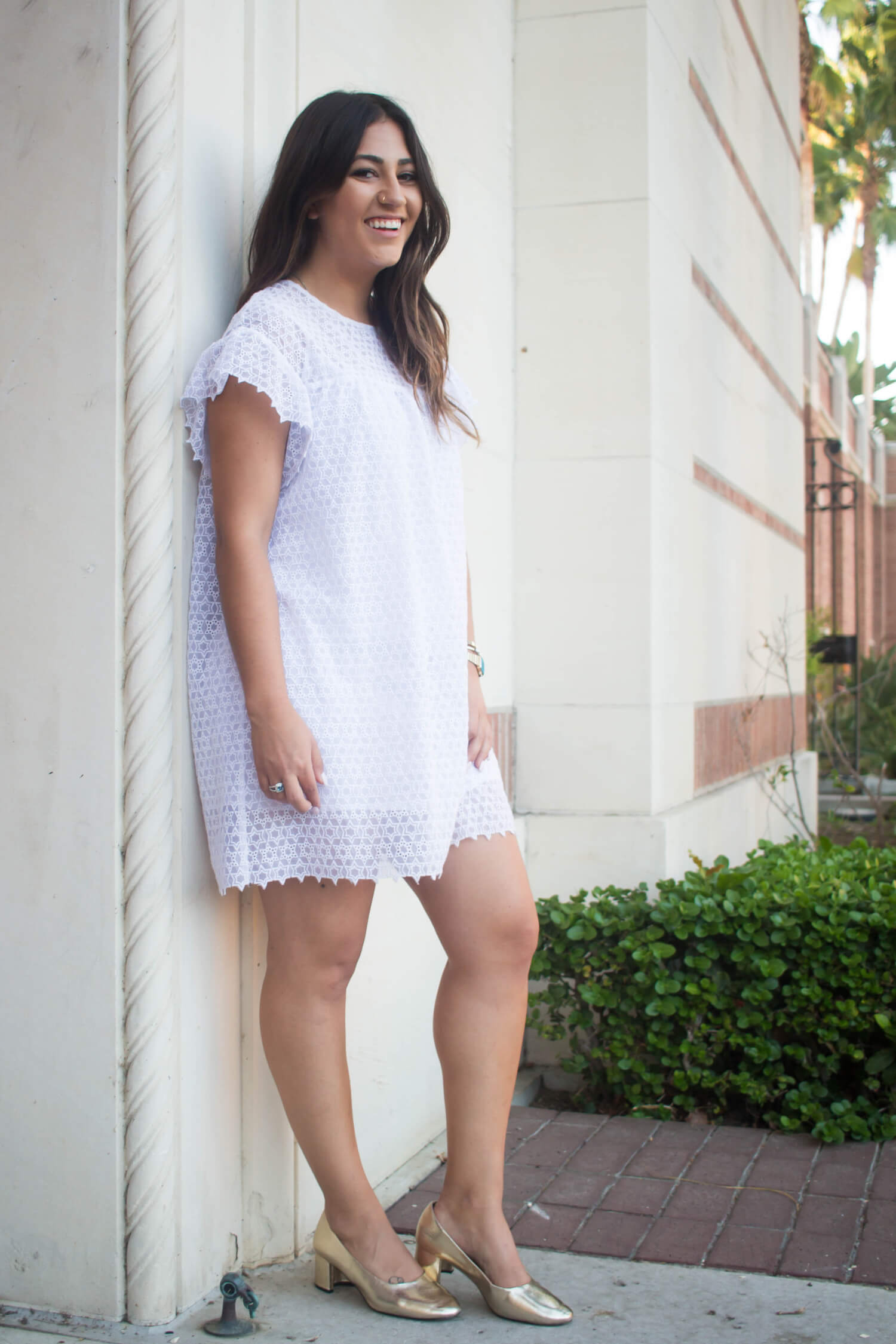 I also am really into sleek, sophisticated but unique looks like those Jonny Johansson does for Acne or what Brandon Maxwell does for his own line.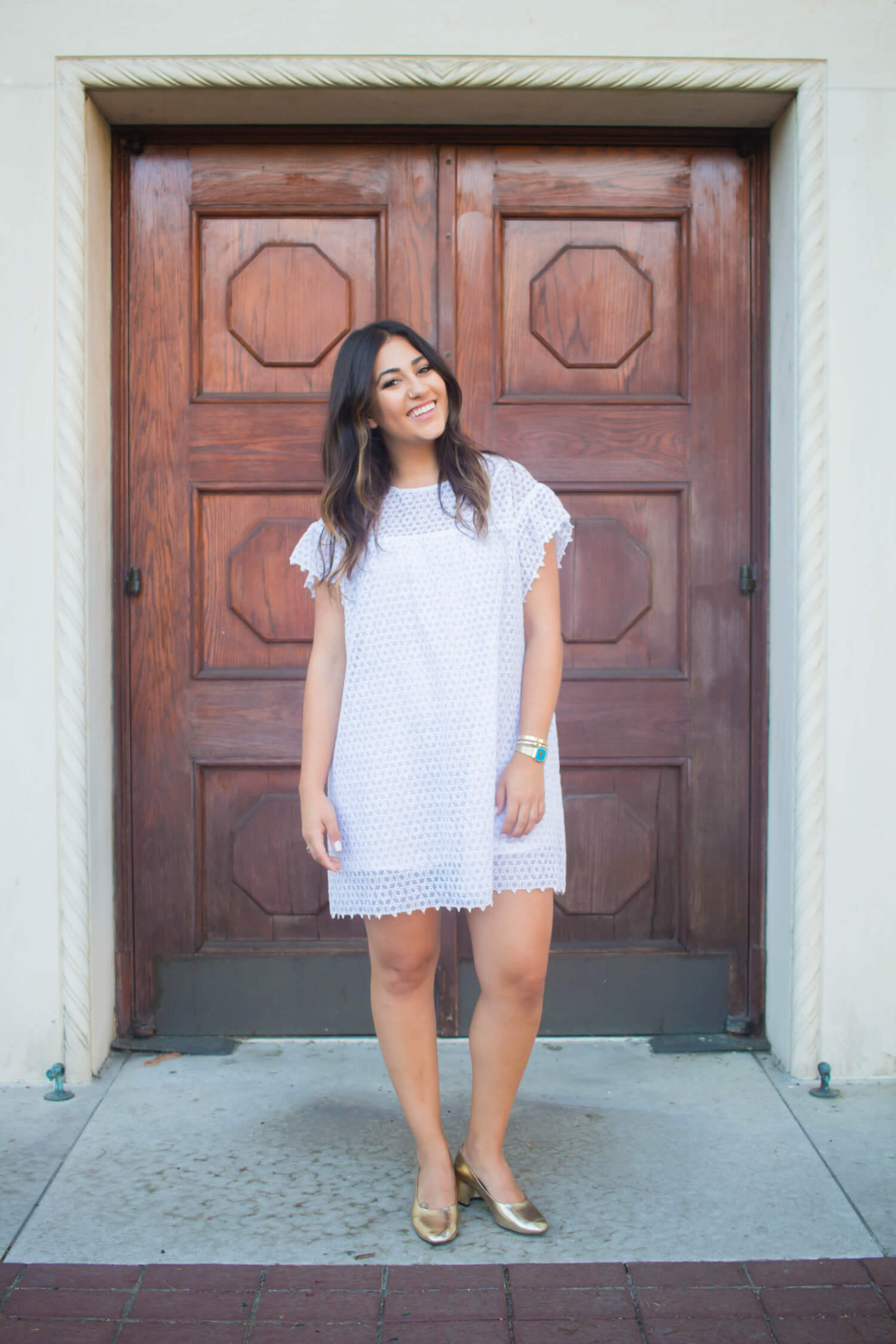 I think Kanye's newer lines have been doing really well and his branding is out of this world. Good brand strategy and imaging makes me WEAK, so I think I gravitate towards designers who do this well.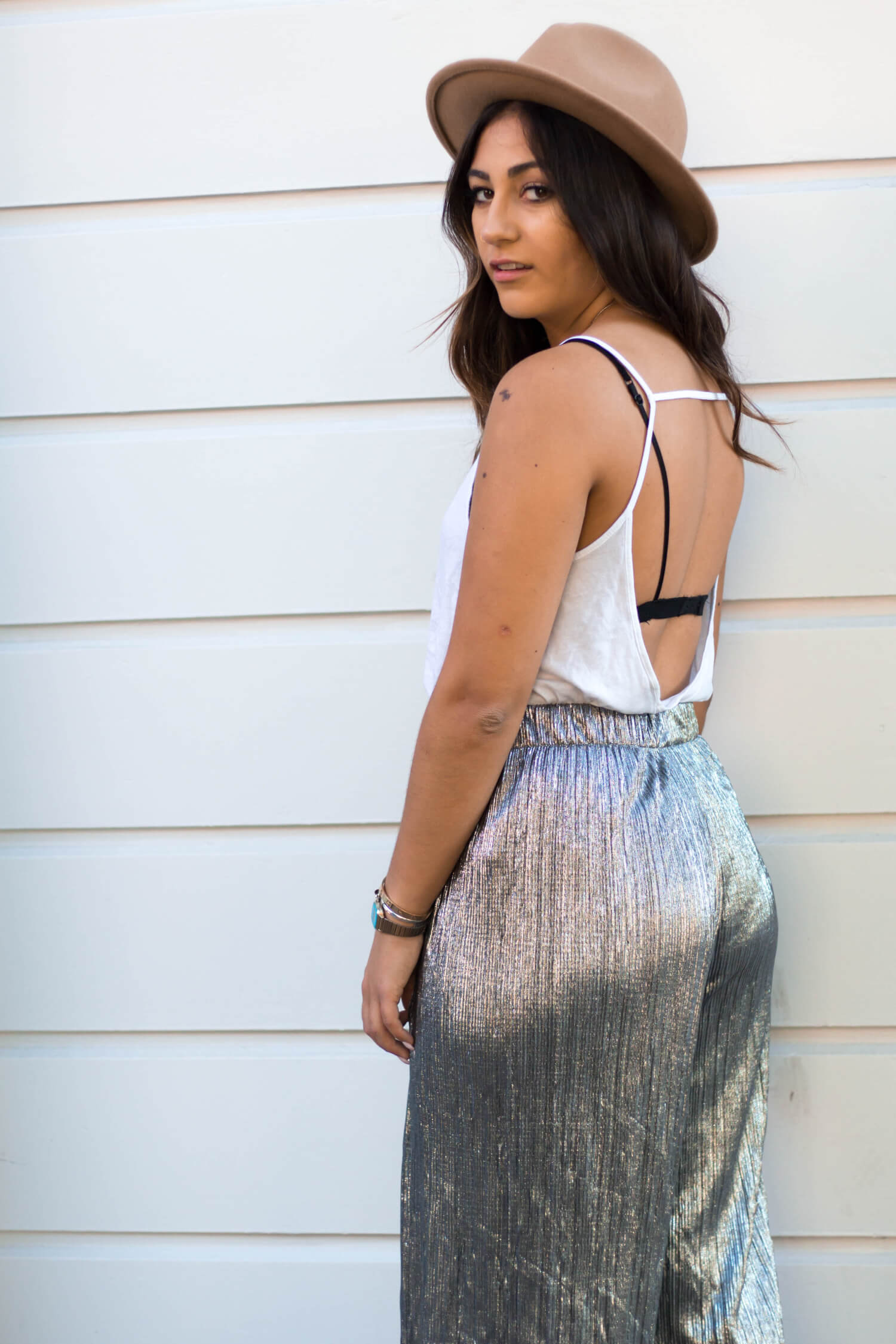 My fashion weakness is a good shoe. It doesn't matter if it's a sneaker, heel, or sandal.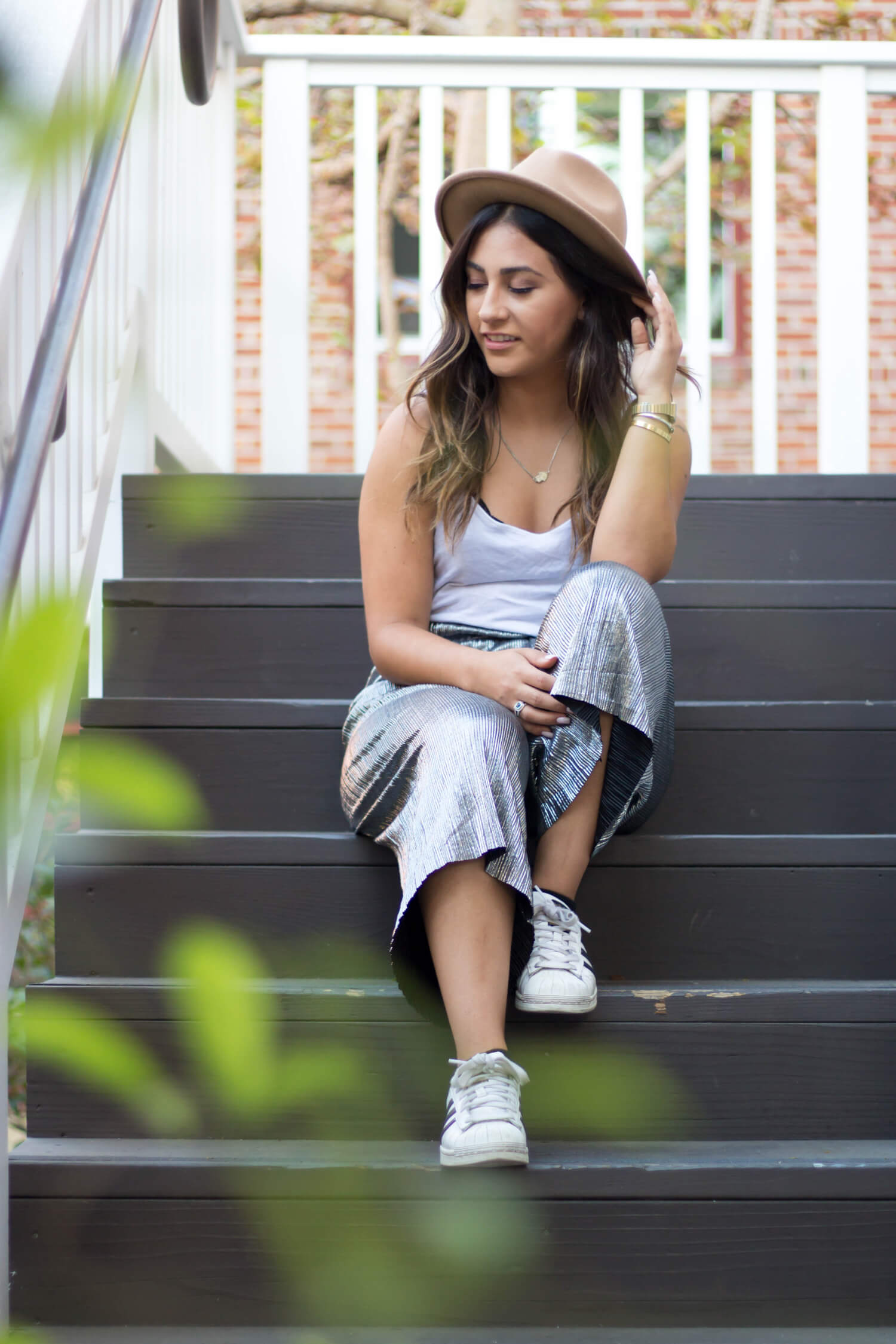 I also love pajamas that double as daytime clothing. I'm a huge fan of the night-to-day look when you wear what you wore the night before during the next morning.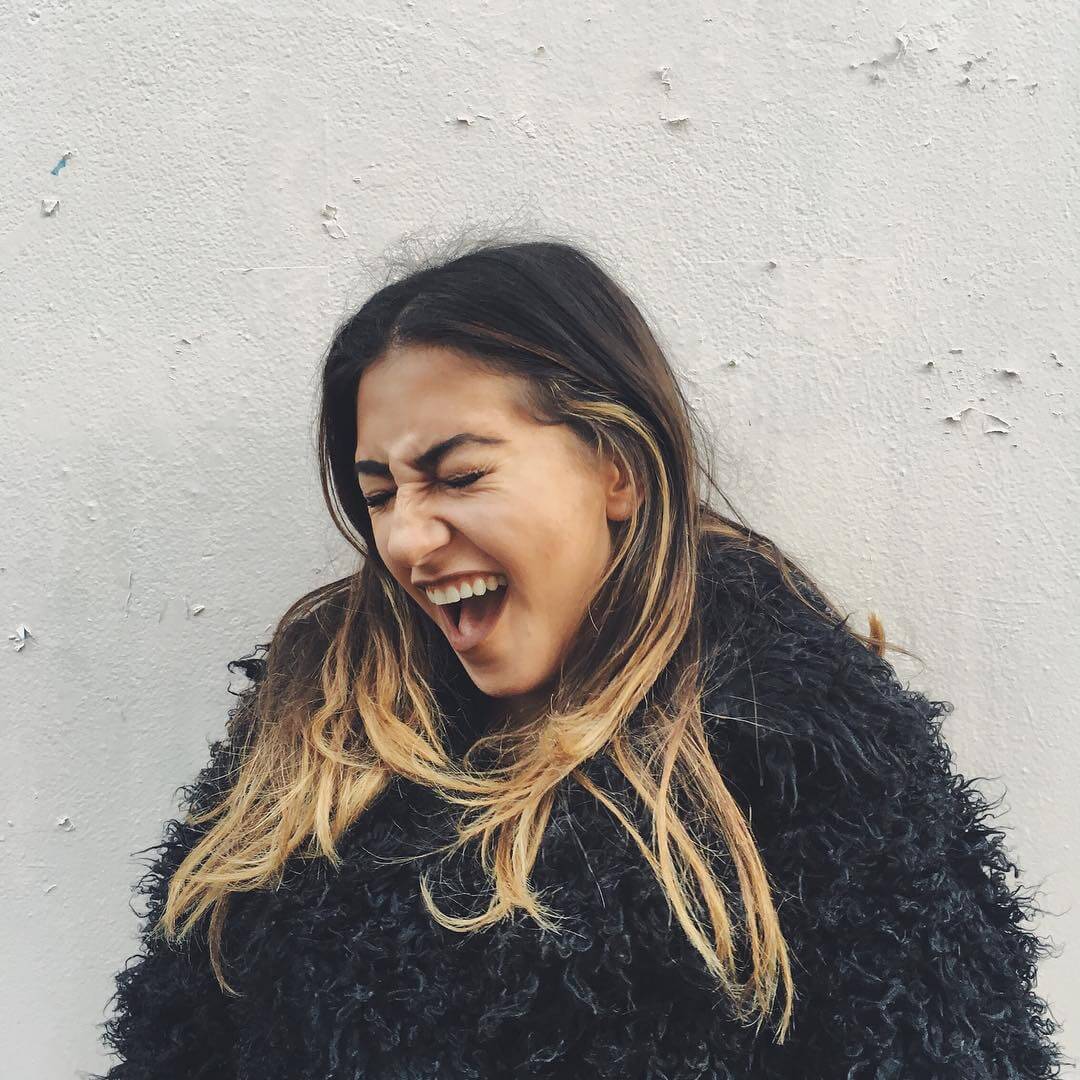 I always think that my mom and I have different style, but I'm often sifting through her stuff from about twenty or so years ago to find unique pieces.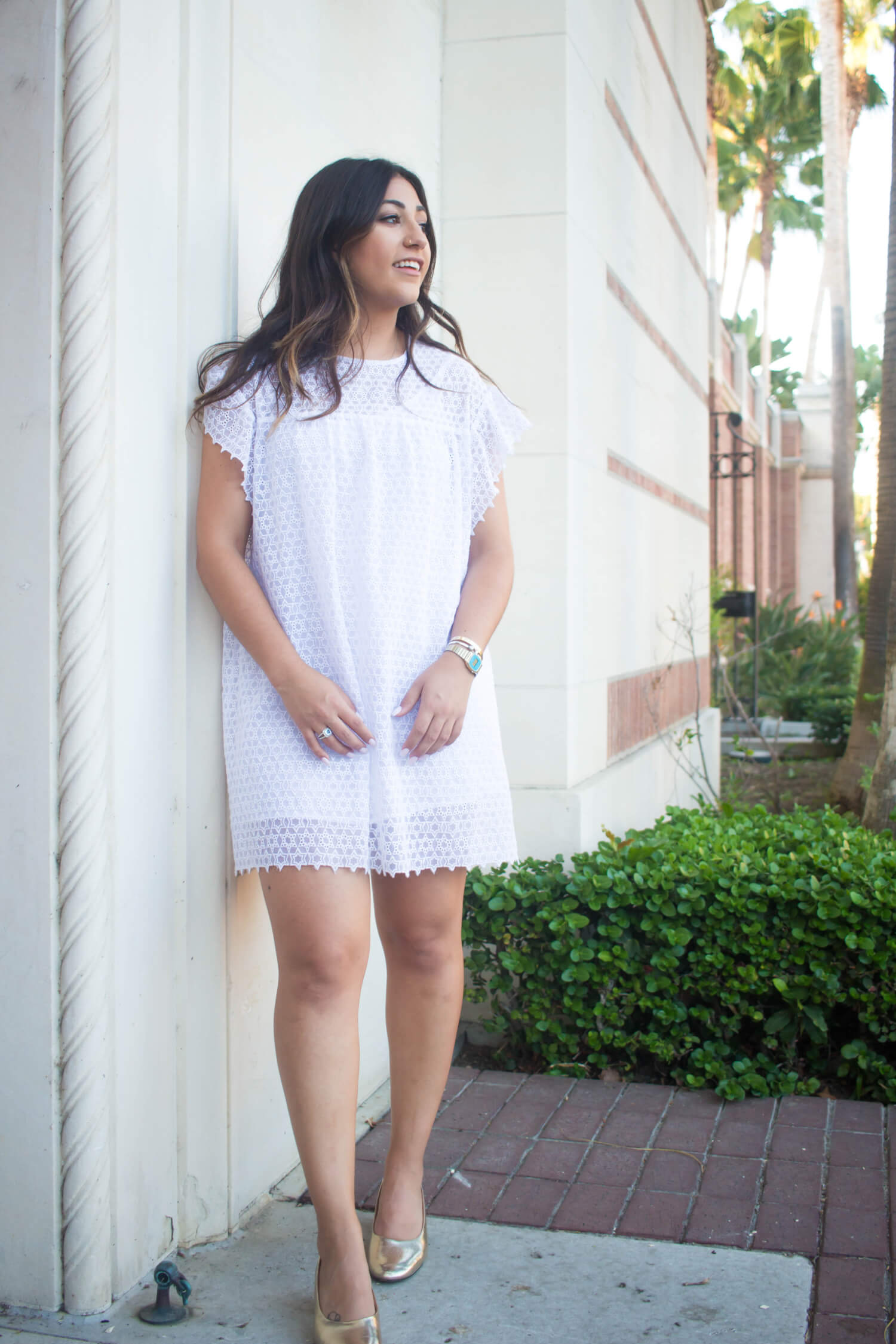 xoxo,
Team Curtsy
📸: Jenny Chung (@imajennytion)
---
Rent Nadia's dress for a night out this weekend on Curtsy. Download the app now by clicking the button below.