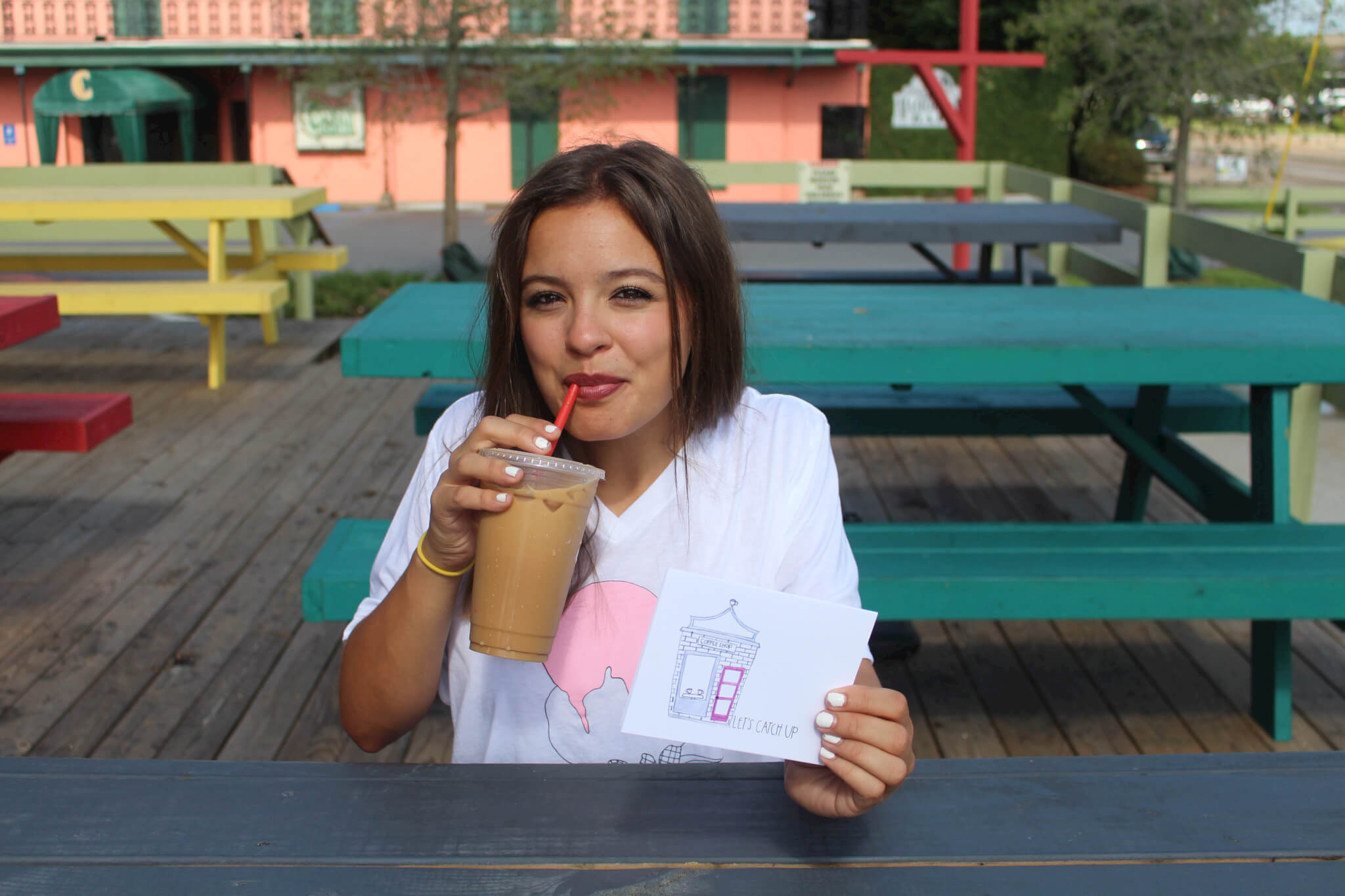 Curtsy loves when women take their fun ideas and become entrepreneurs. Meet the real life #GirlBoss behind Happy Notes by Greer.
Have you heard of Curtsy? We're launching at your school soon.
Meet Greer.
In the age of the iPhone, Facebook, and all-things digital, it's easy to forget how special a handwritten card is. Thankfully, Greer Andrews started Happy Notes to remind us of the power of pen and paper.  In just a year, Greer has expanded her company to over 20 retailers across the southeast. Her mission is "be happy, live happy, spread happy"- and she does it well. Here's her story.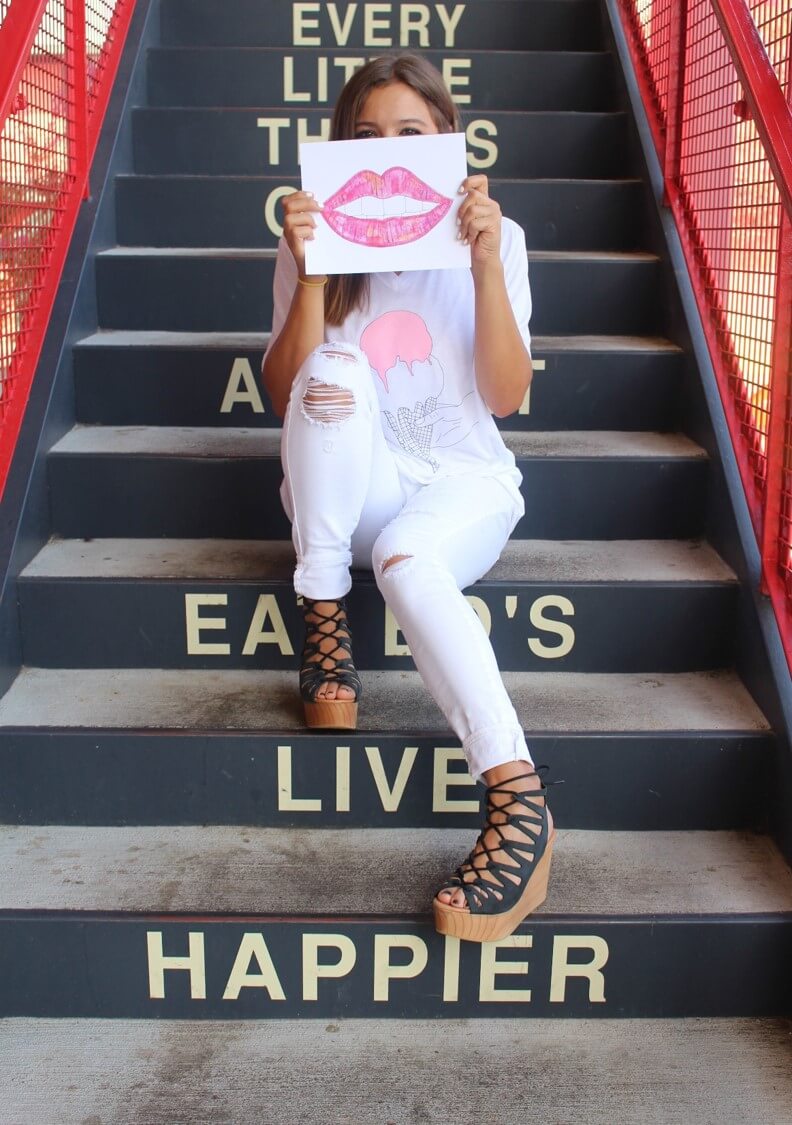 It all started when Greer made a birthday card for a friend. Greer's mom loved the card and encouraged her to start something. She had proofs printed of the initial designs and moved forward from there.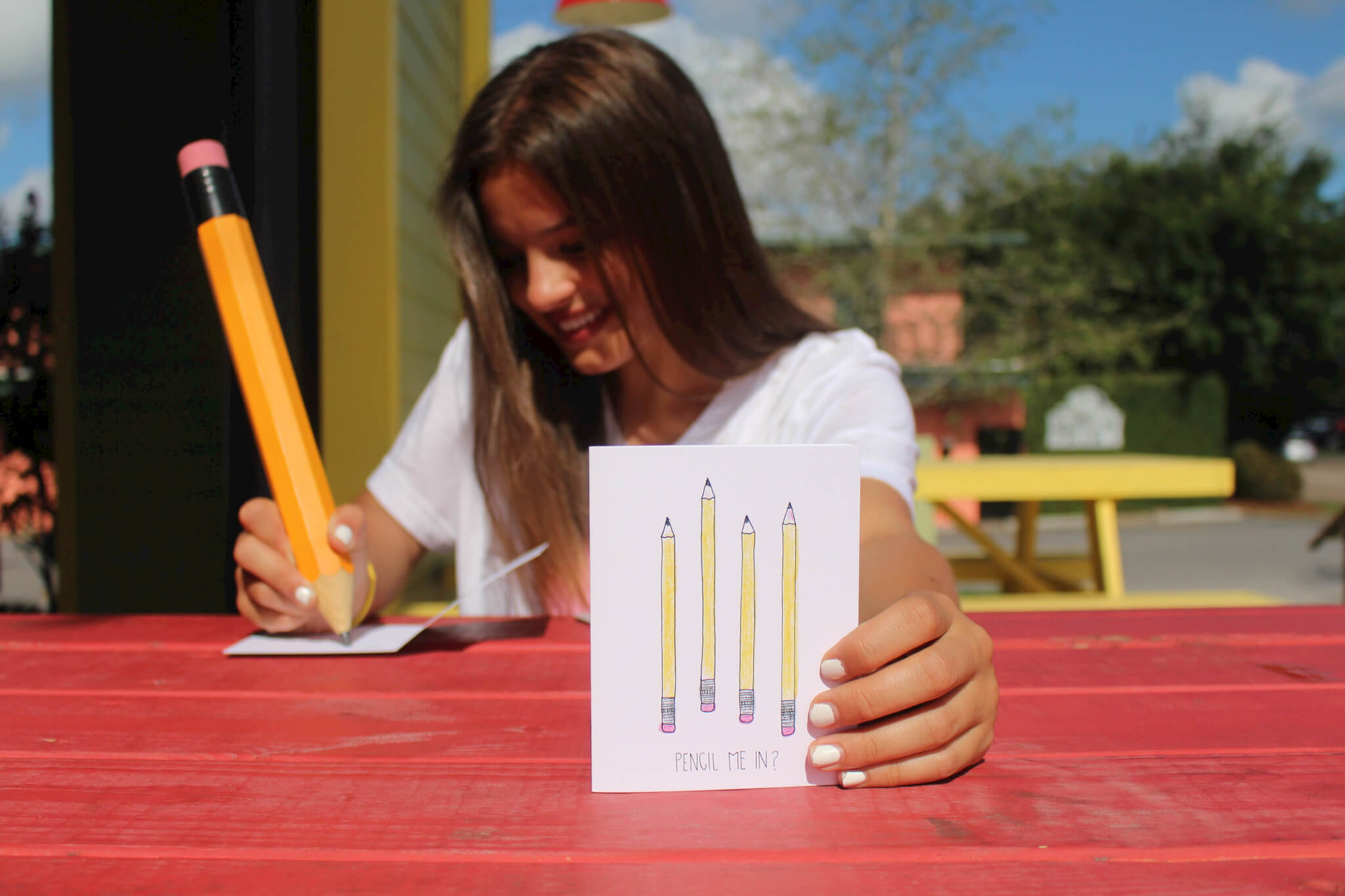 Greer's got everything from candles, coffee mugs, tees, and notepads, but her favorite is the greeting cards.
I love the idea of someone looking through cards at a store and stopping to grab one of mine because they know exactly how they'll use it. I love the idea of my cards putting a smile on someone's face.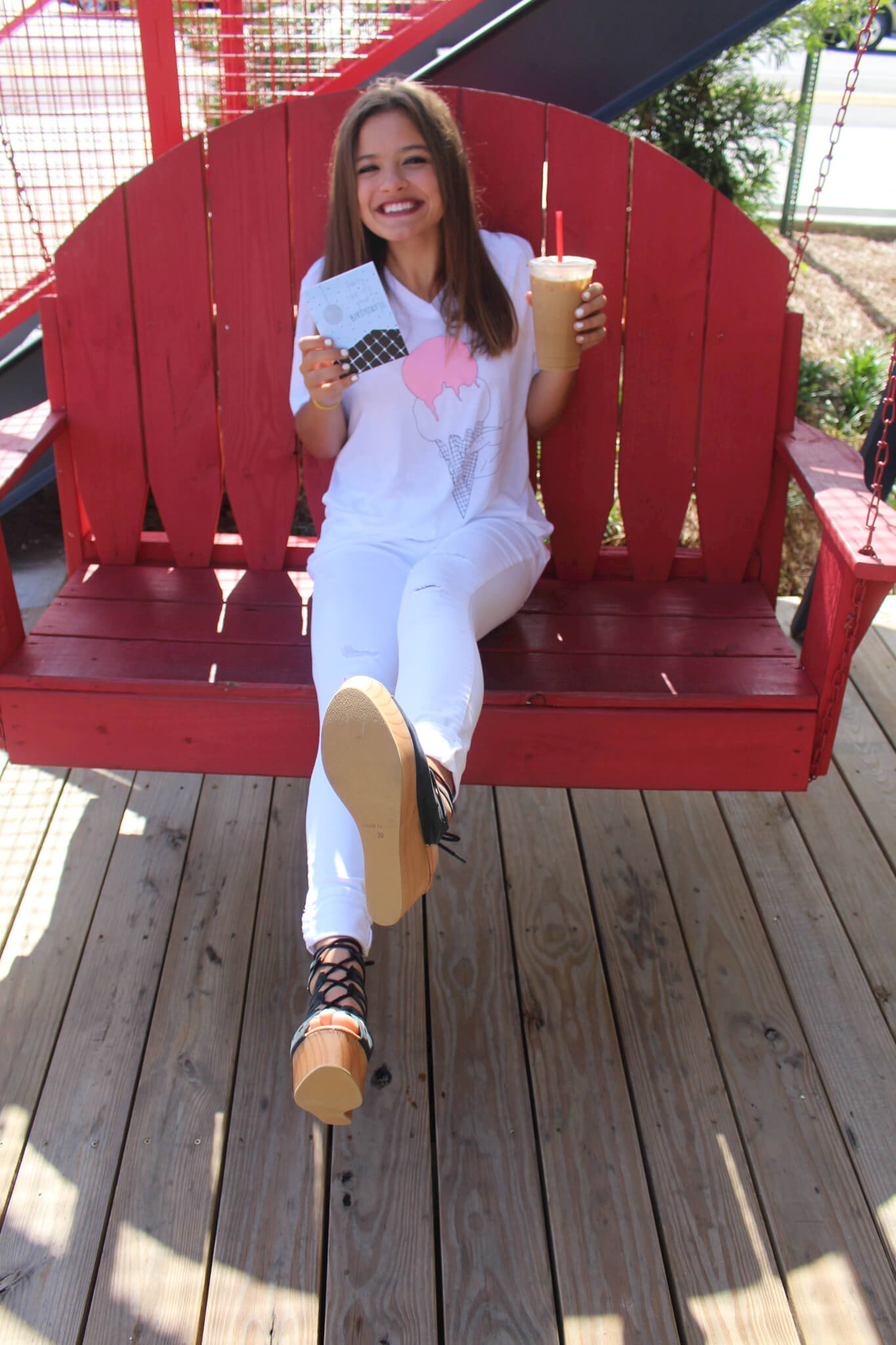 How does Greer get inspired? Lots of coffee and lots of love and help from her mom.
I am a HUGE coffee lover. I love a good cup of black coffee, but my weakness is a layup with caramel from T-Bones, a local shop in Hattiesburg, MS.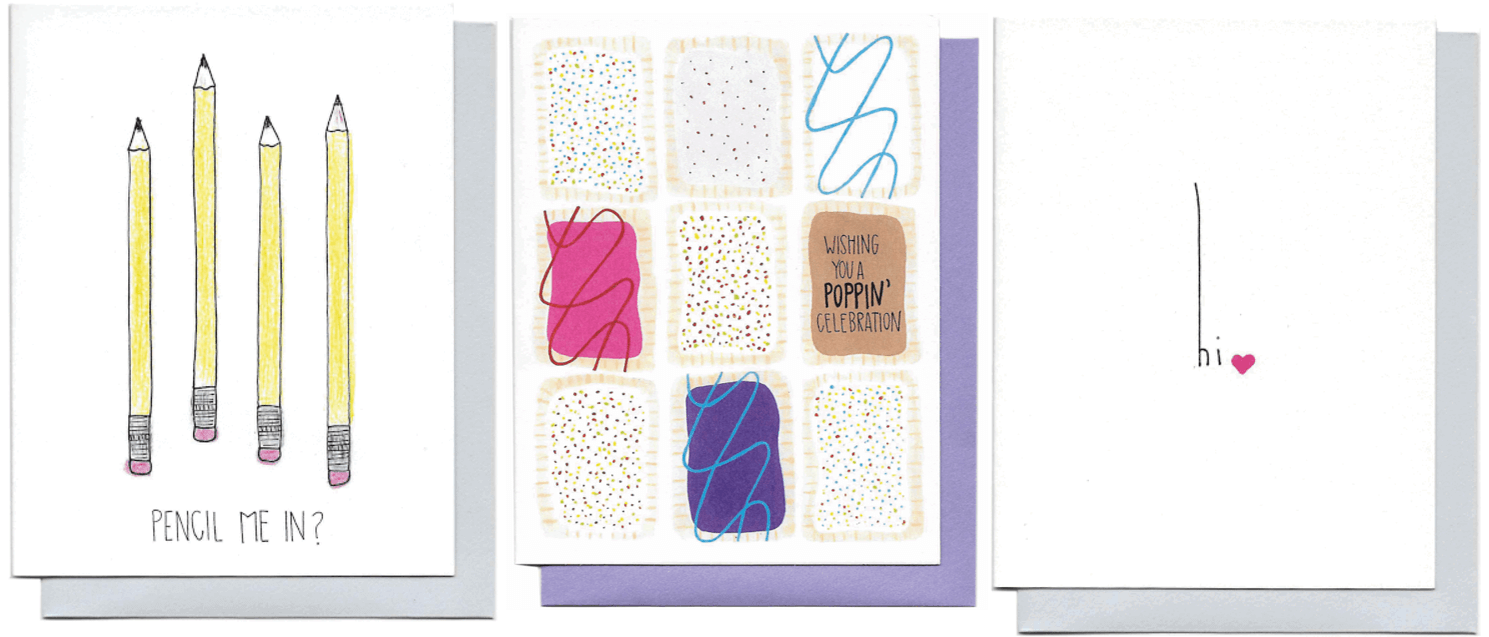 All of Greer's products are hand designed and full of fun. She says that most of her inspirations come from when she least expects them.
 I was debating between a mimosa and orange juice at breakfast. From that, I decided to make a card that says 'We go together like champagne and orange juice.' I can't wait to show everyone.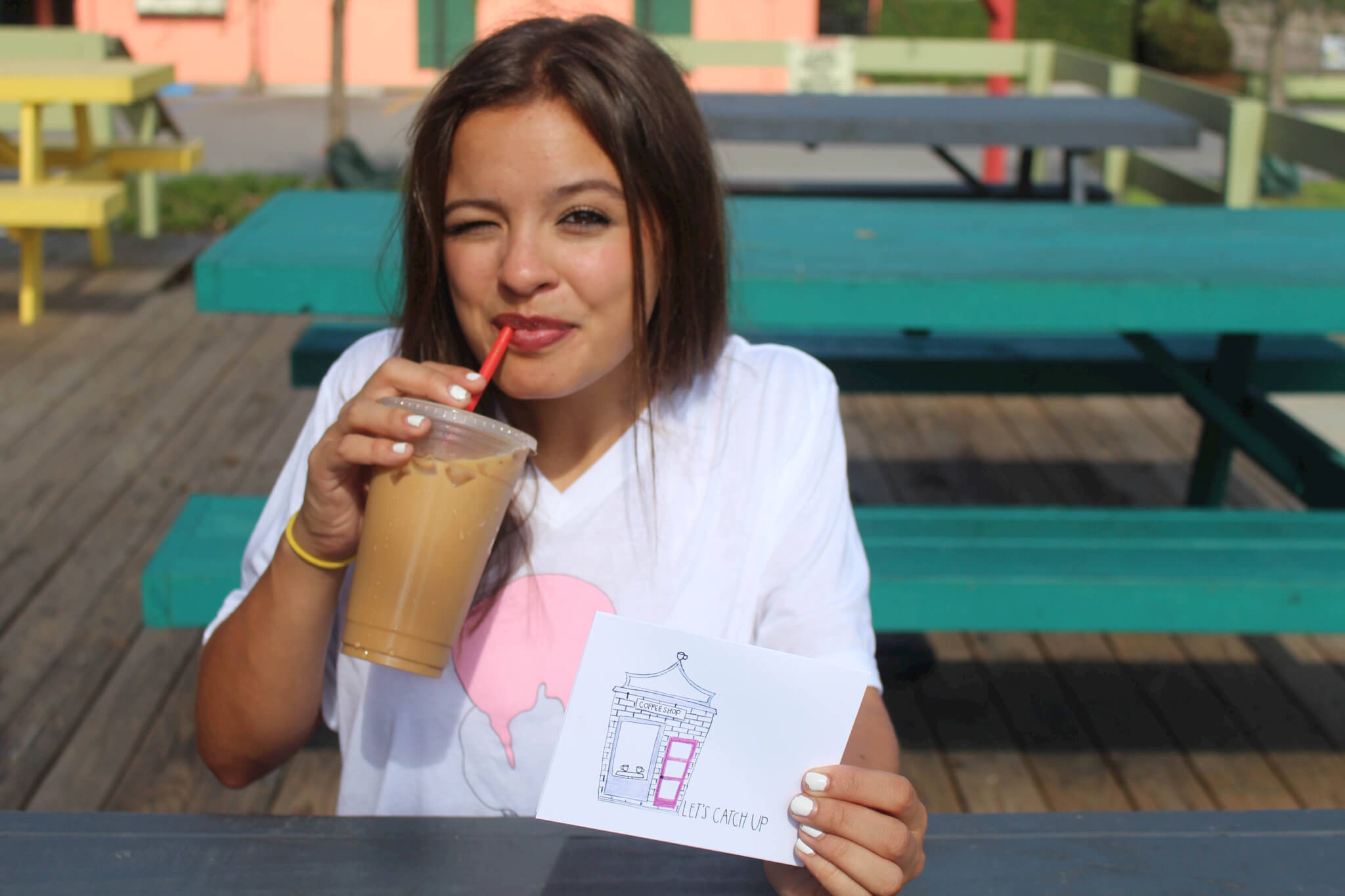 Greer's fun personality shows through all of her products. She told us a story about how her family and friends all make fun of her coffee obsession and her closed eye.
When I was little my parents called me "ole one eye." I thought no one could see me looking if I closed one eye. Sometimes I would cry or pretend if I was asleep and then would open one eye to see if anyone was paying attention to me. My parents thought it was the funniest thing. To this day, I'll notice that I close my right eye if it's bright outside (like it was in this picture) it makes my mom laugh.

As for us, we took a note to self to be as cute as Greer Andrews. ?
Follow the fun at @curtsy_fashion and @happynotesbygreer for a surprise giveaway!
xoxo, Team Curtsy
---
What is Curtsy?
Want free dresses? Get a $5 credit for every friend you sign up.