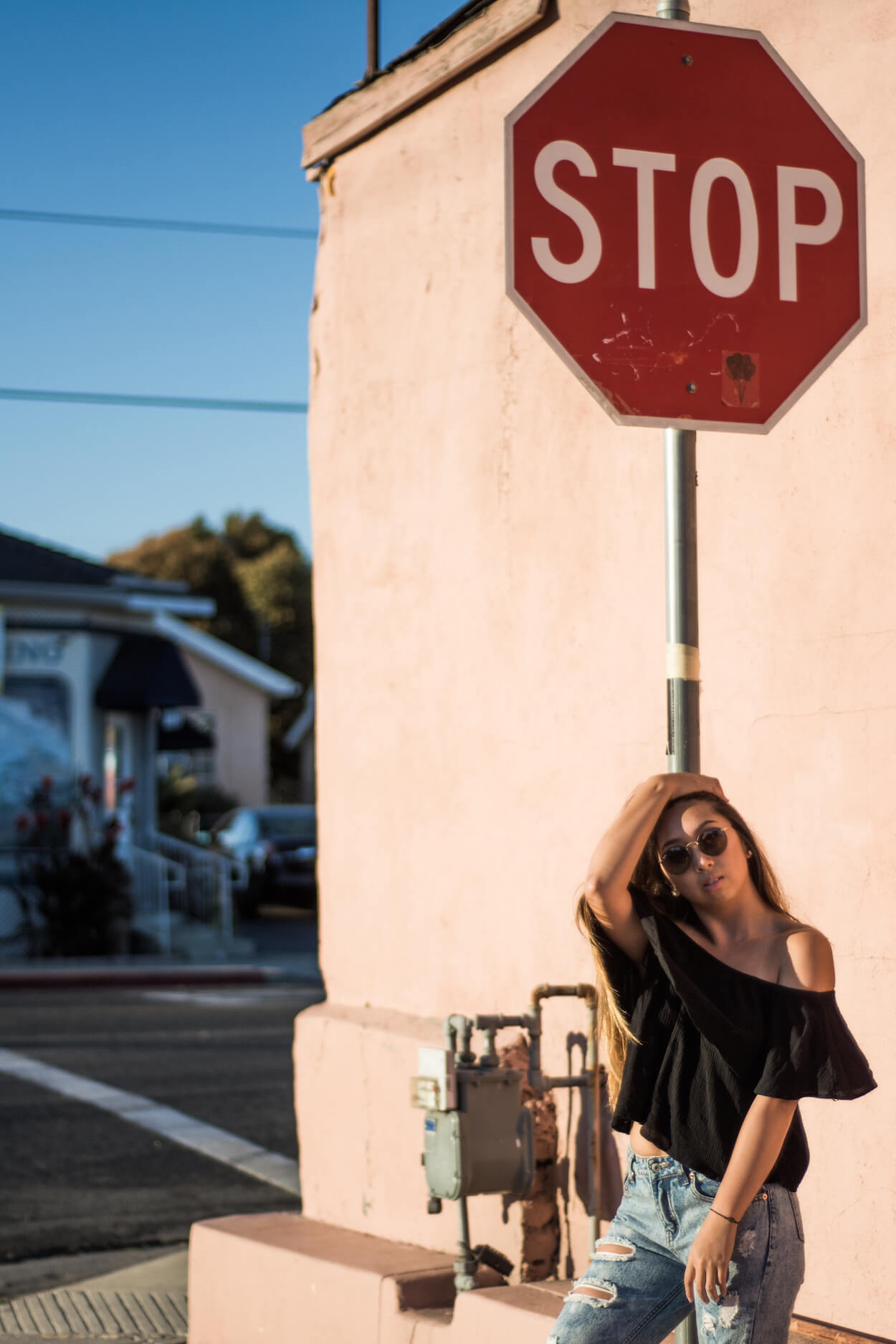 Vanessa is renting her closet on Curtsy. Download the app to rent her clothes now.
PS. Curtsy is live at the University of Southern California. Curtsy lets you rent dresses from fashionistas at your school. Browse, rent and post dresses of your own to make extra CA$H. 
Download Curtsy here.

Meet Vanessa.
She started her fashion blog on Instagram when she was a sophomore in high school. It started as a personal journal to document her own style. At the time, she never posted any photos of her face because she wanted it to keep it anonymous. Vanessa Qin had no idea there was such a big community for fashion on Instagram; however, she felt like she really found her niche when she started to become a part of the community.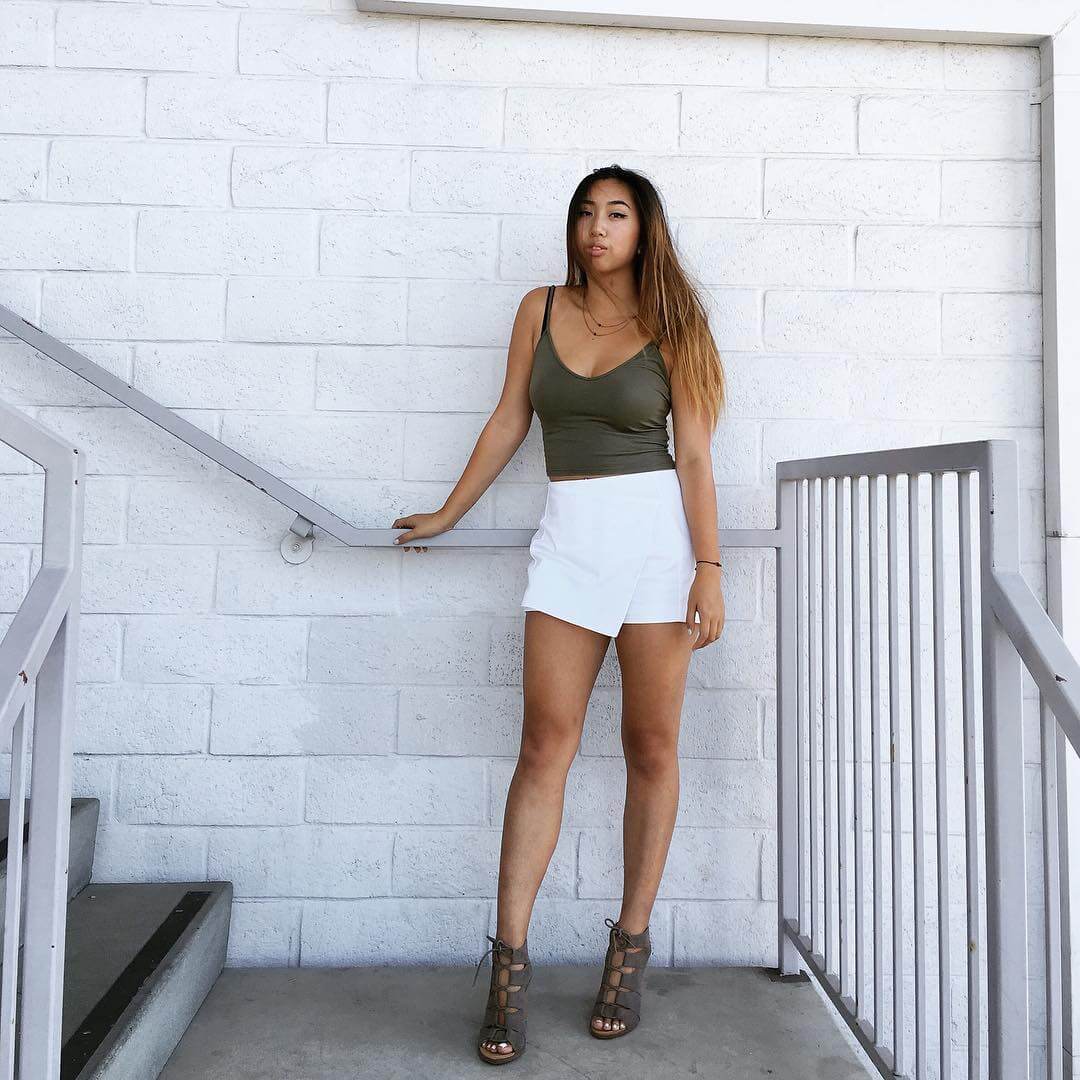 I met some of my closest friends through it, and I'm also making YouTube videos now. It's a great creative outlet for me.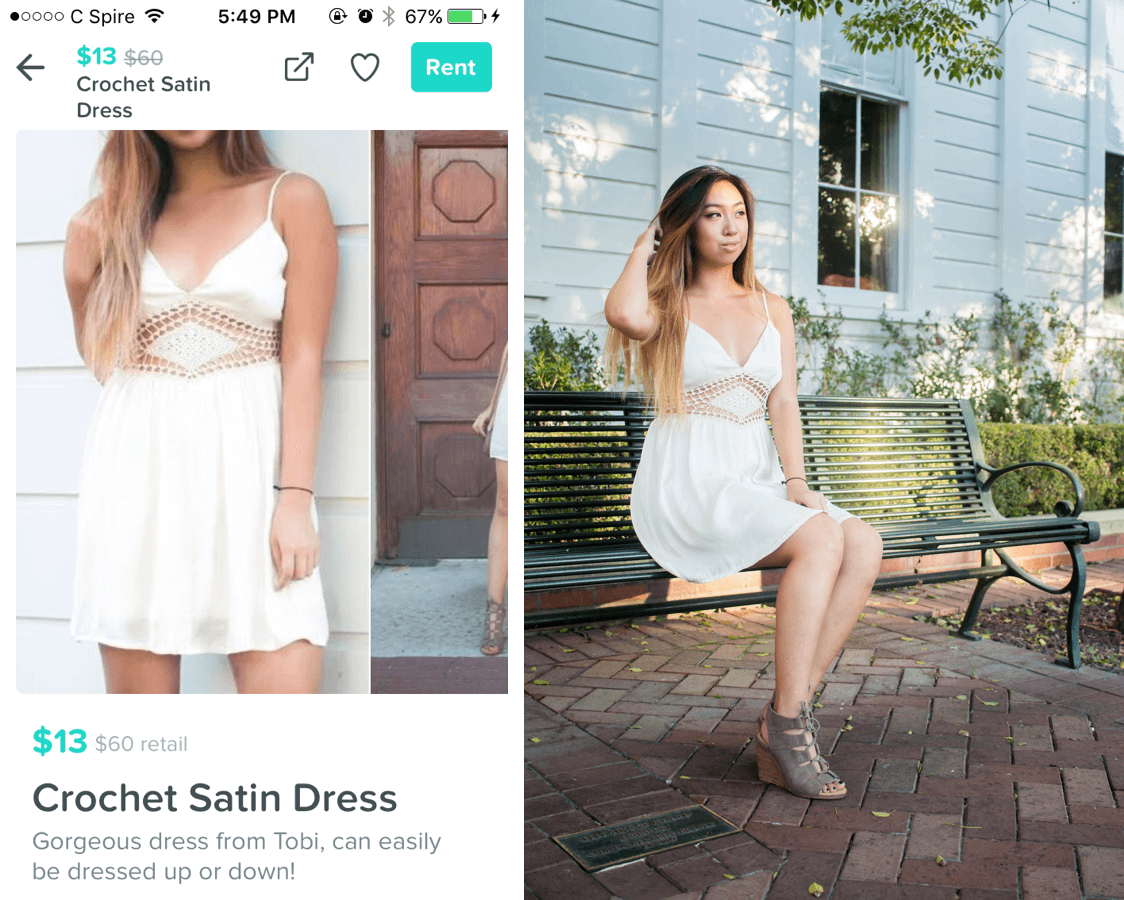 It's been absolutely amazing getting to meet people who have similar interests as me, and even working with companies on campaigns.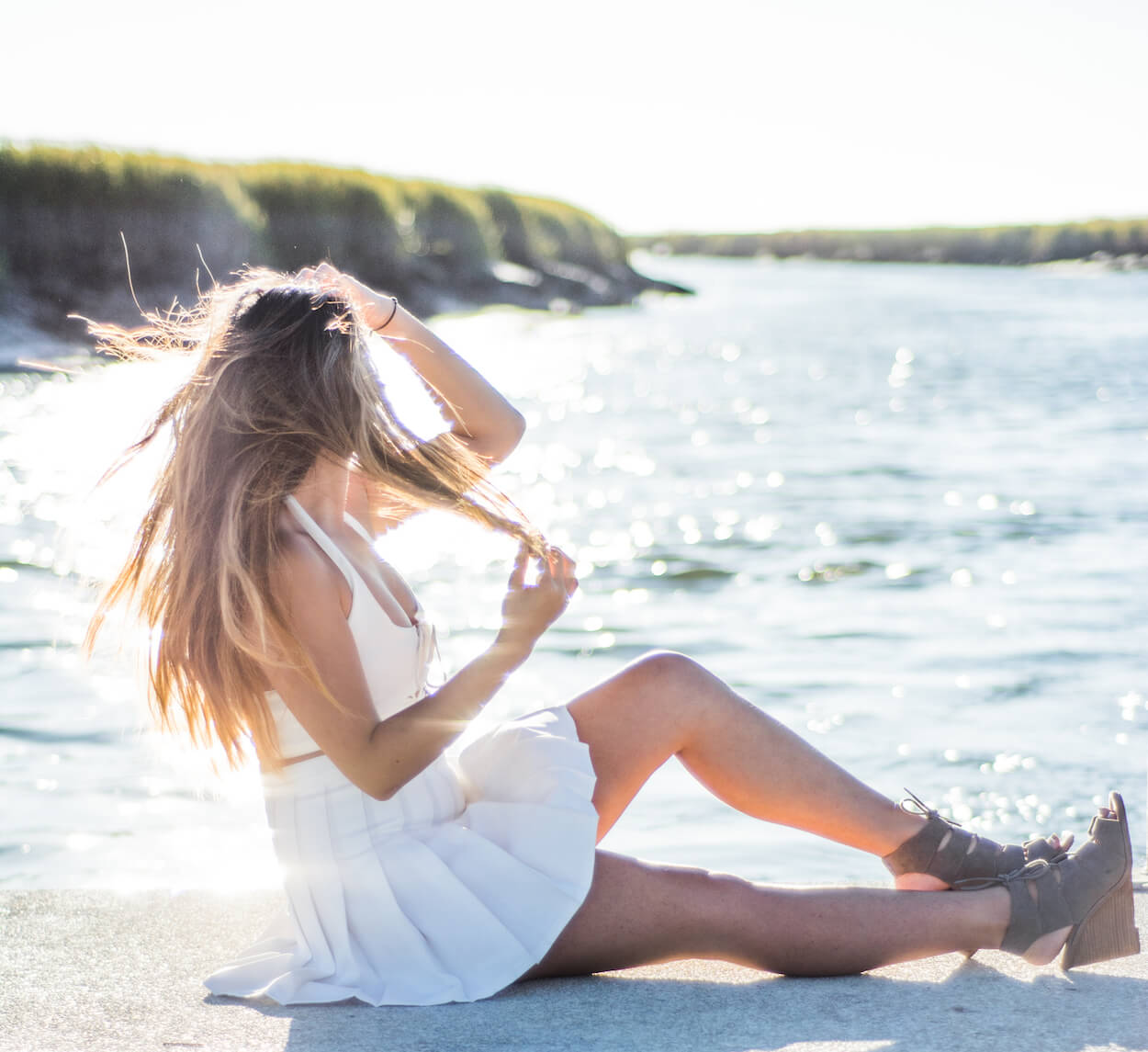 For me, the best part of it is just being a part of a supportive community that encourages me to take risks and keep creating content even on the days I'm not feeling it.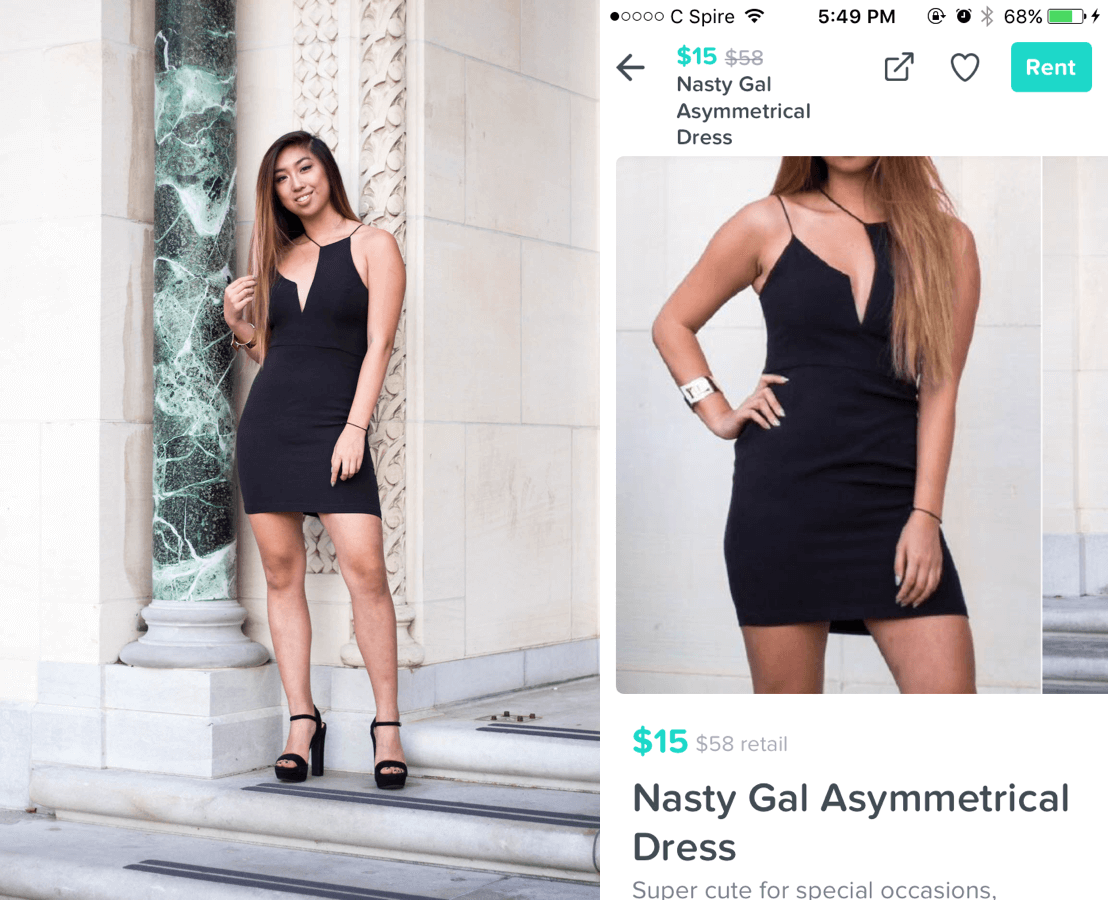 I'd like to describe my style as casual chic, but it really just depends on my mood. I think it's so important to feel comfortable in the clothes you're wearing.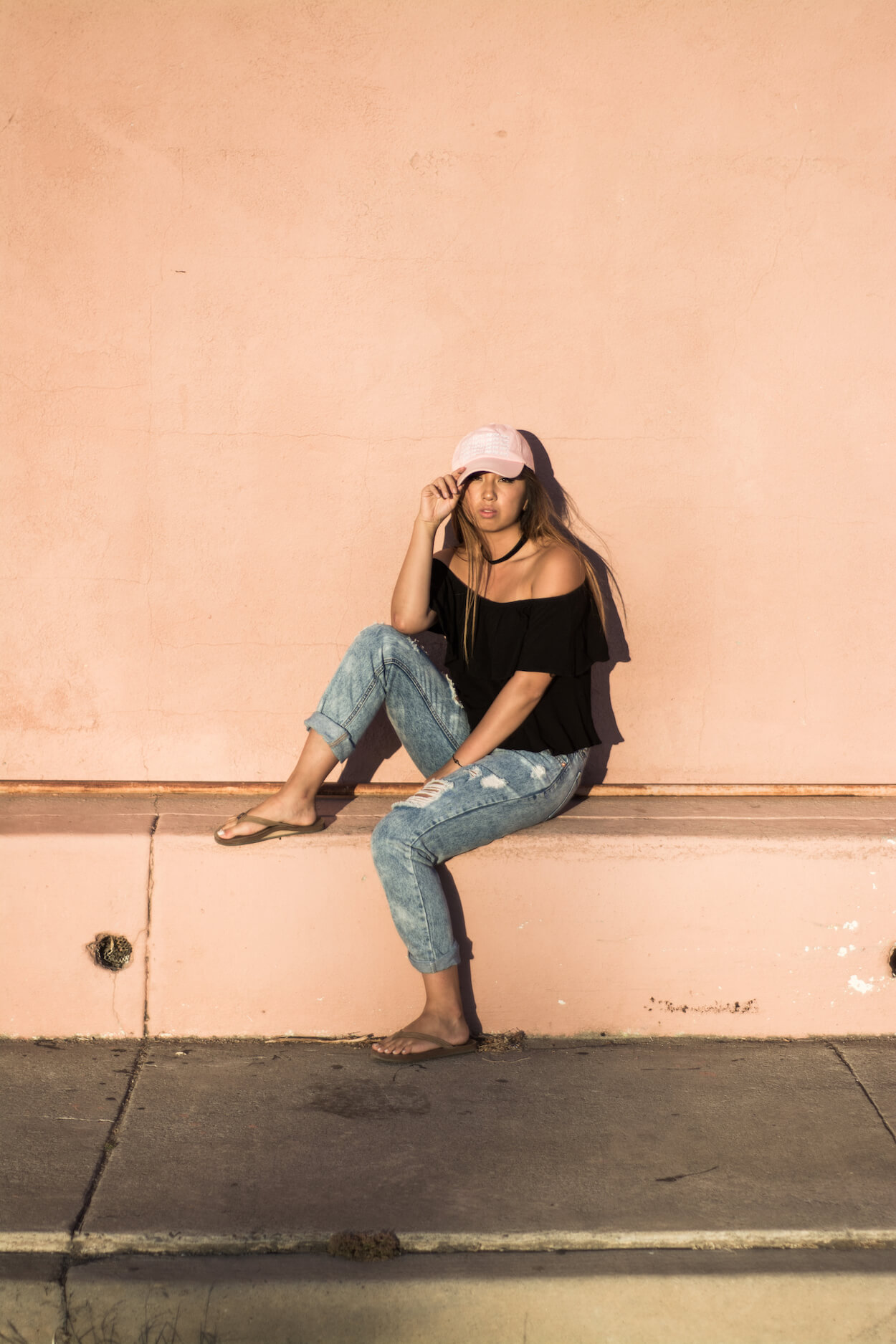 For me, some days comfort is an oversized flannel and denim cutoffs, and other days it's a flowy blouse and skirt.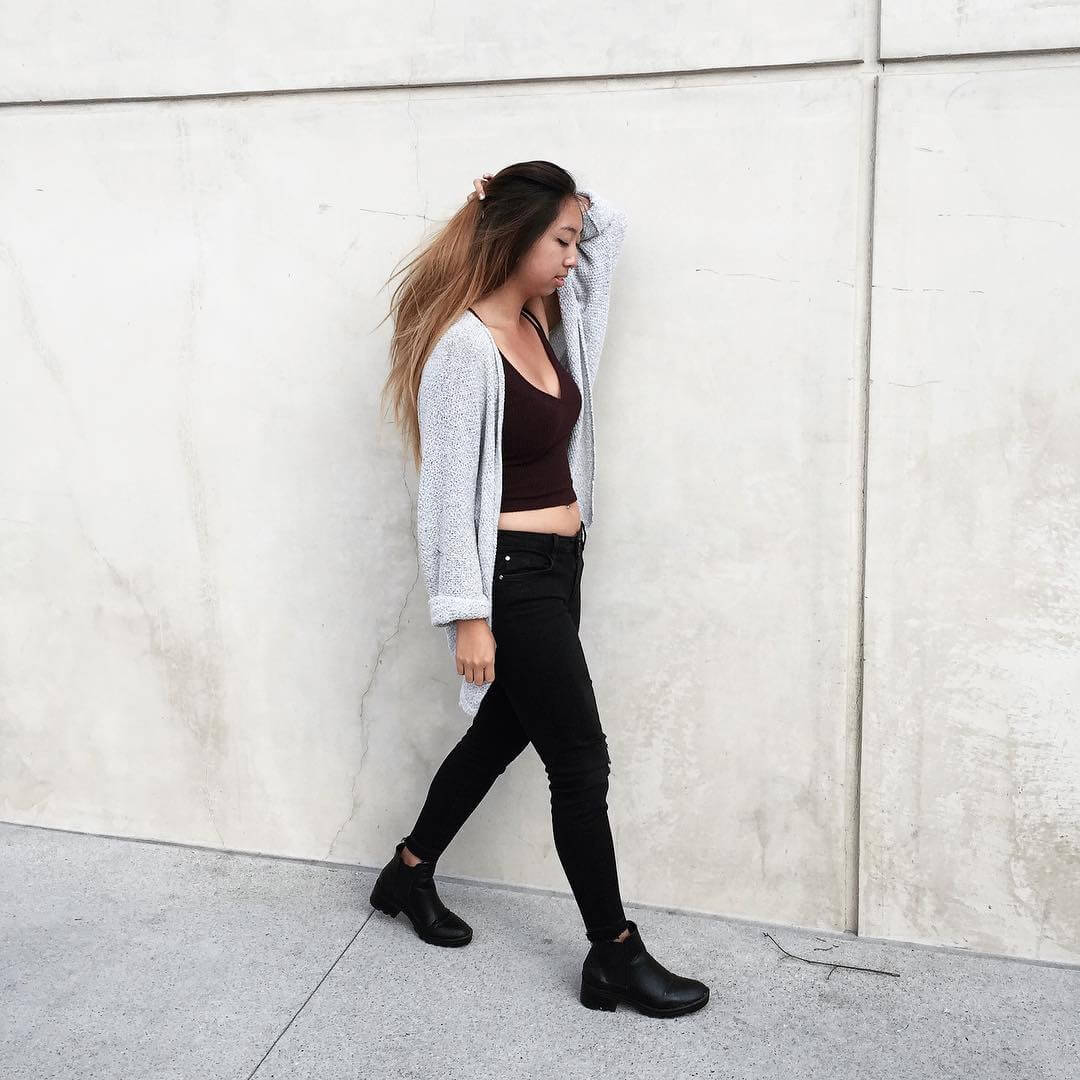 When I was younger, my closet was full of different colors, but now it's pretty much just black and white.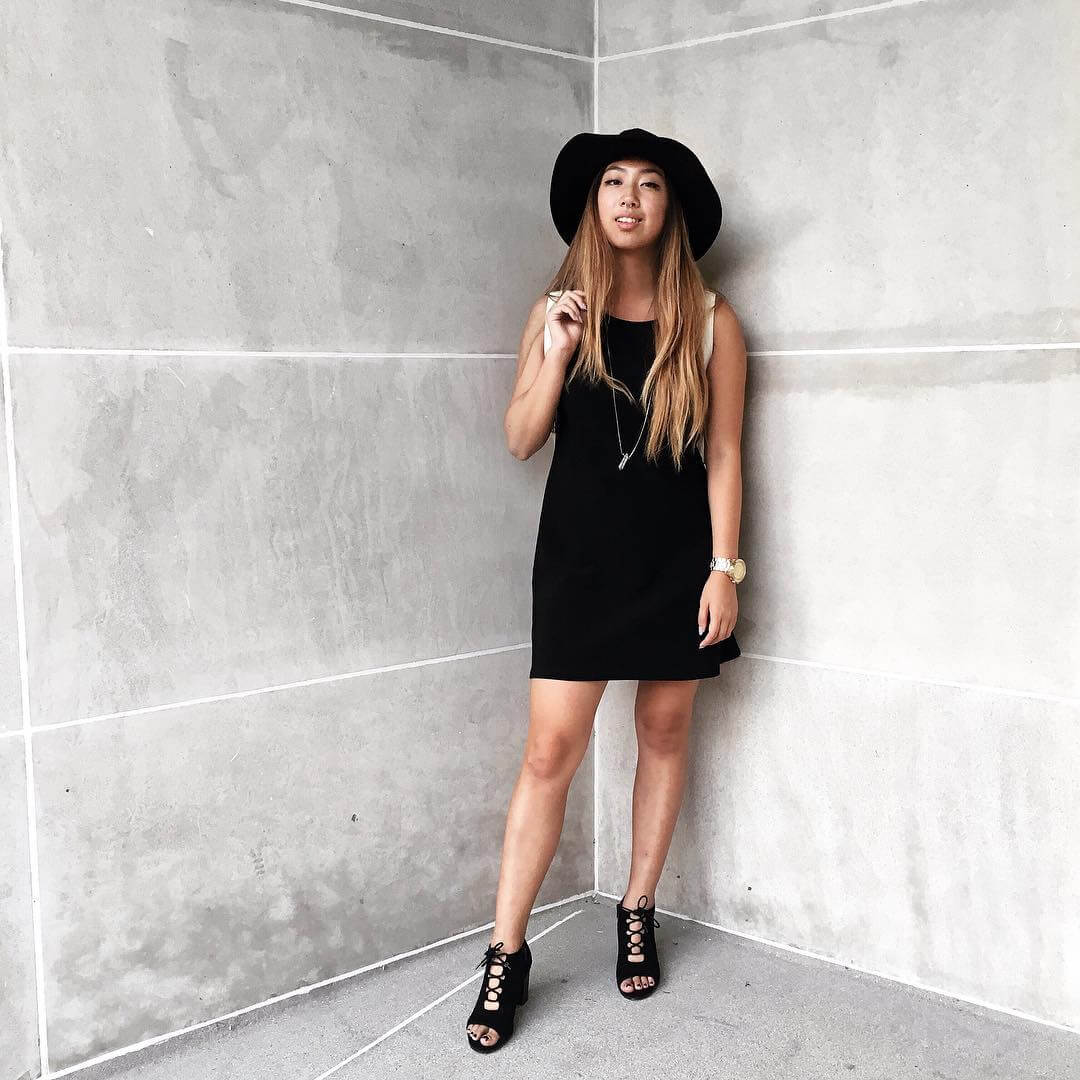 I organize all the clothes in my closet in a gradient from dark to light.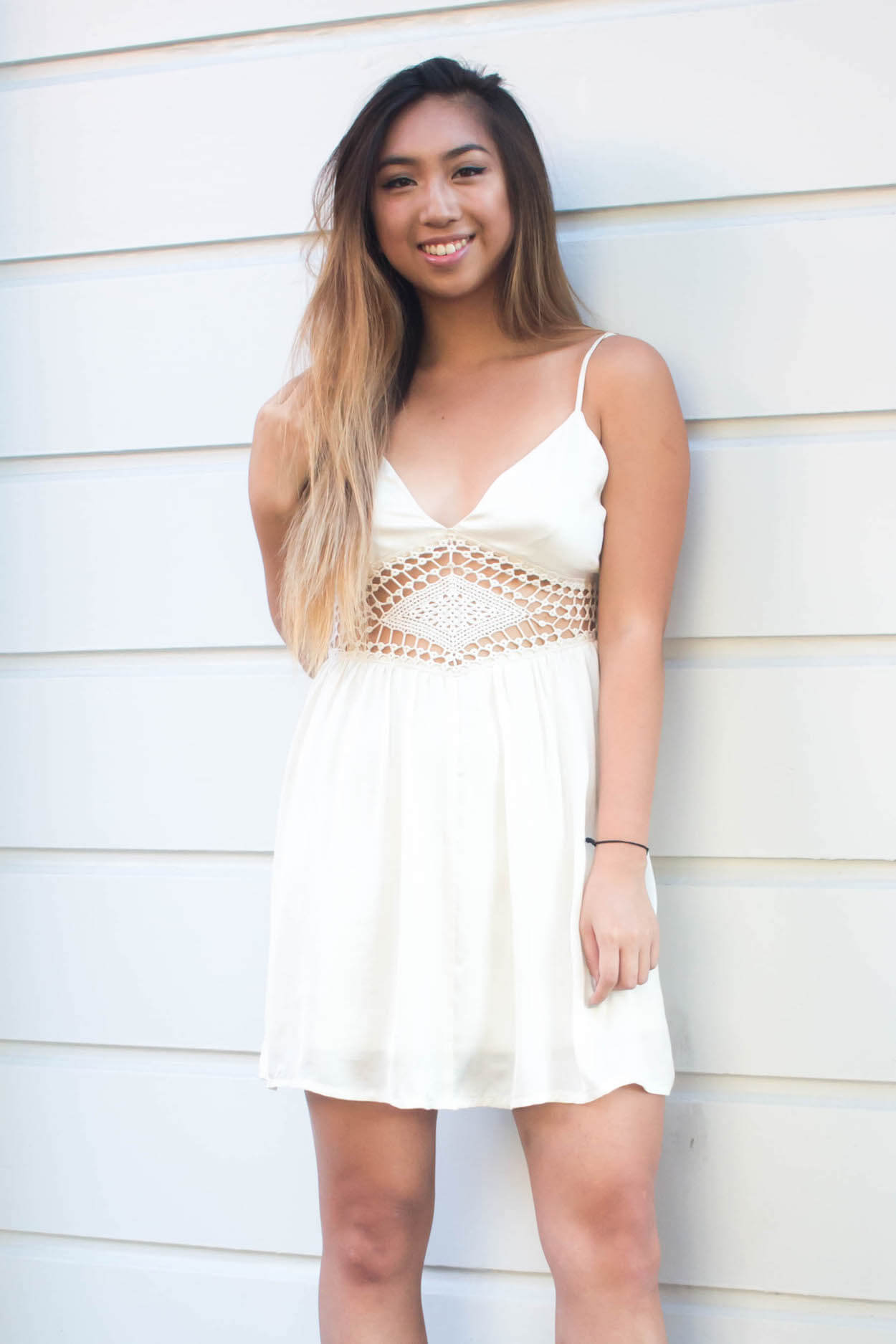 I've gotten more in tune with streetwear trends, like athleisure and I really love "not so basic" pieces that can be thrown on at any time.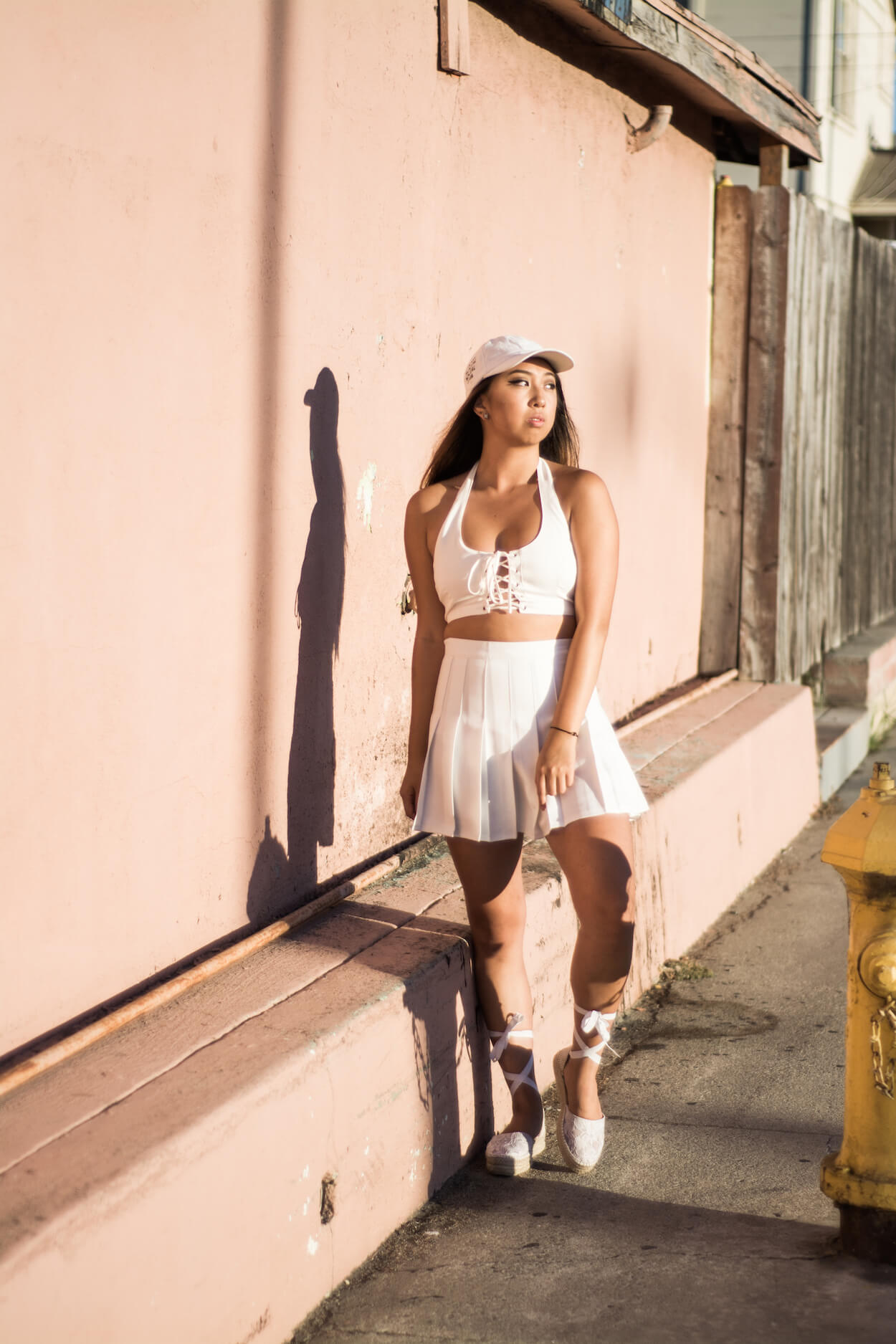 Q: What are the three wardrobe essentials you can't live without?
My distressed denim jacket, Adidas Stan Smith sneakers, and either a romper or my white asymmetrical skort.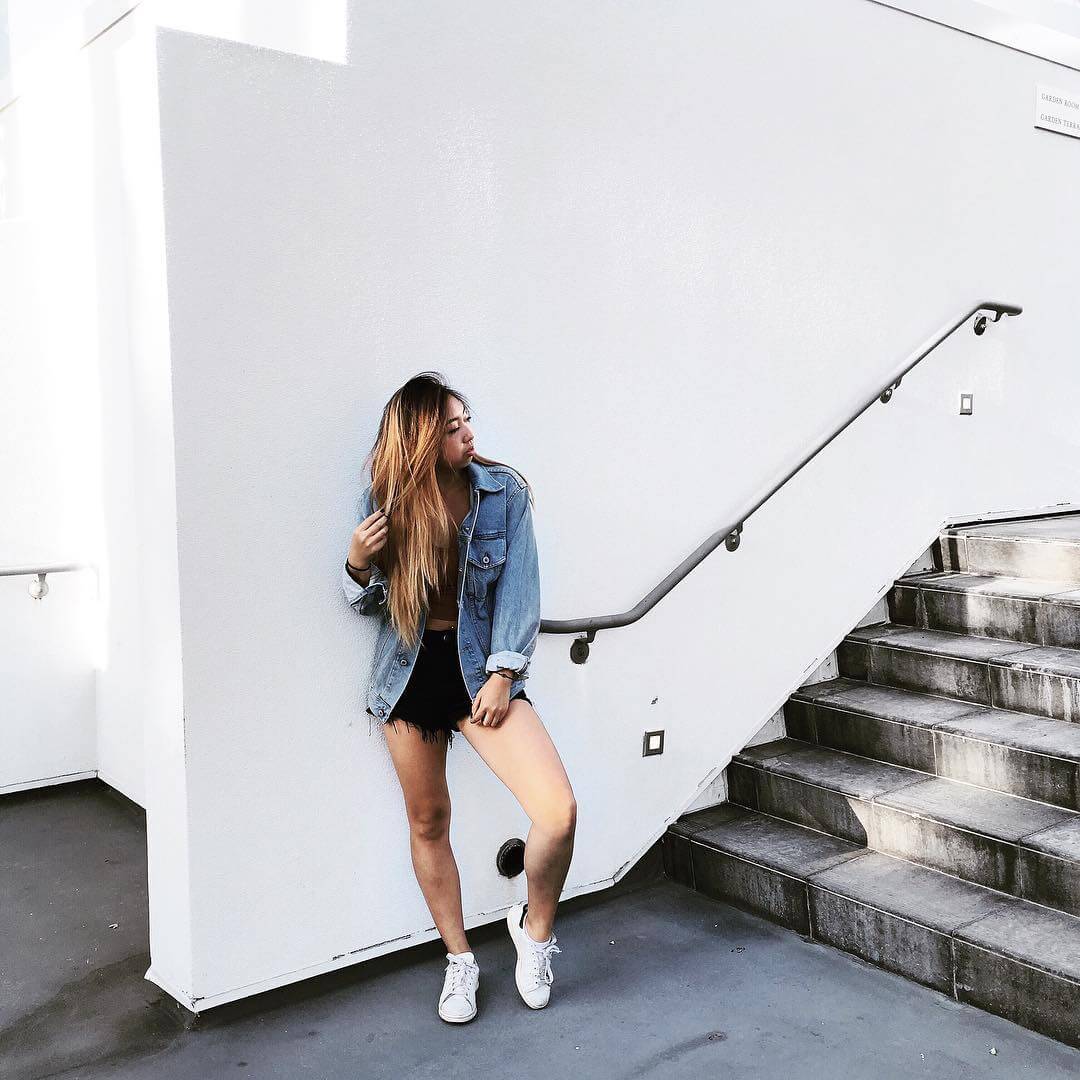 Q: Where do you go to for fashion inspiration?
I just go outside into the city! Back home in Cupertino, if I felt like I was hitting a creative wall I'd just drive up to San Francisco and spend the day there.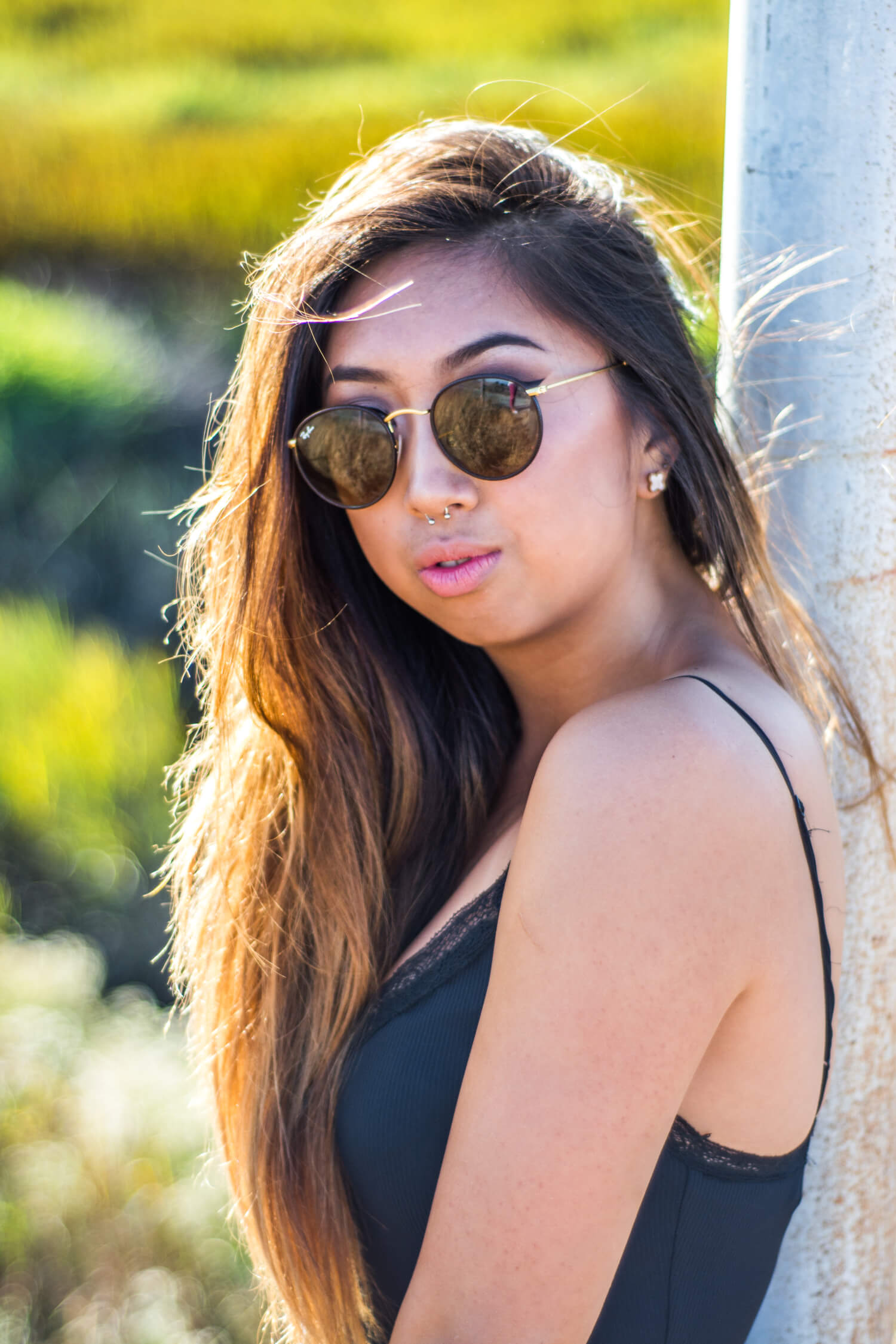 I'm constantly inspired by the people around me. The best is seeing someone wearing a look that I wouldn't have thought to try myself, and thinking, "wow, that is so cute" and incorporating that look into my own wardrobe later.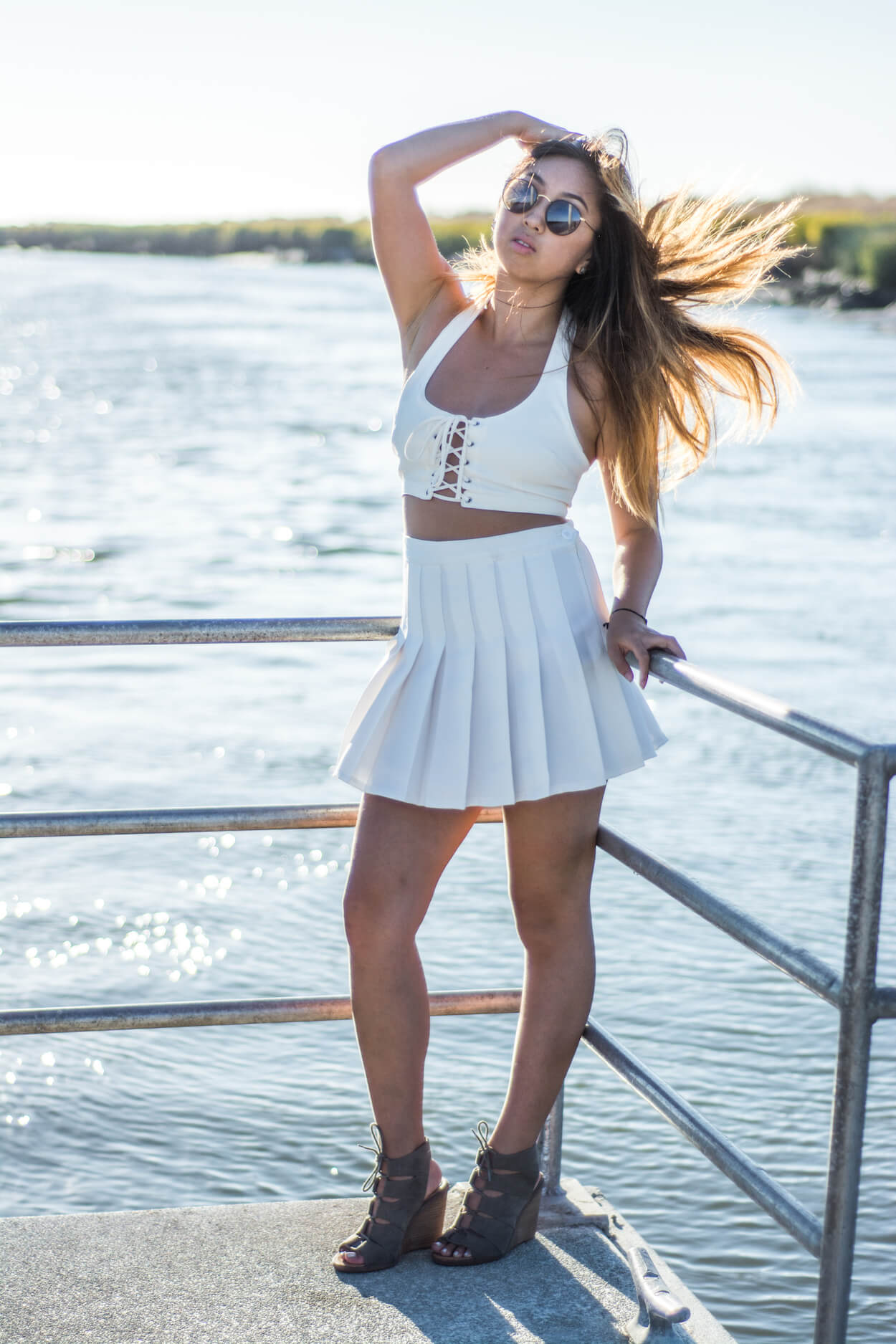 I also get a lot of inspiration from YouTube style bloggers like Jenn Im. Aside from her killer style, I admire how she's really turned her passion into a career.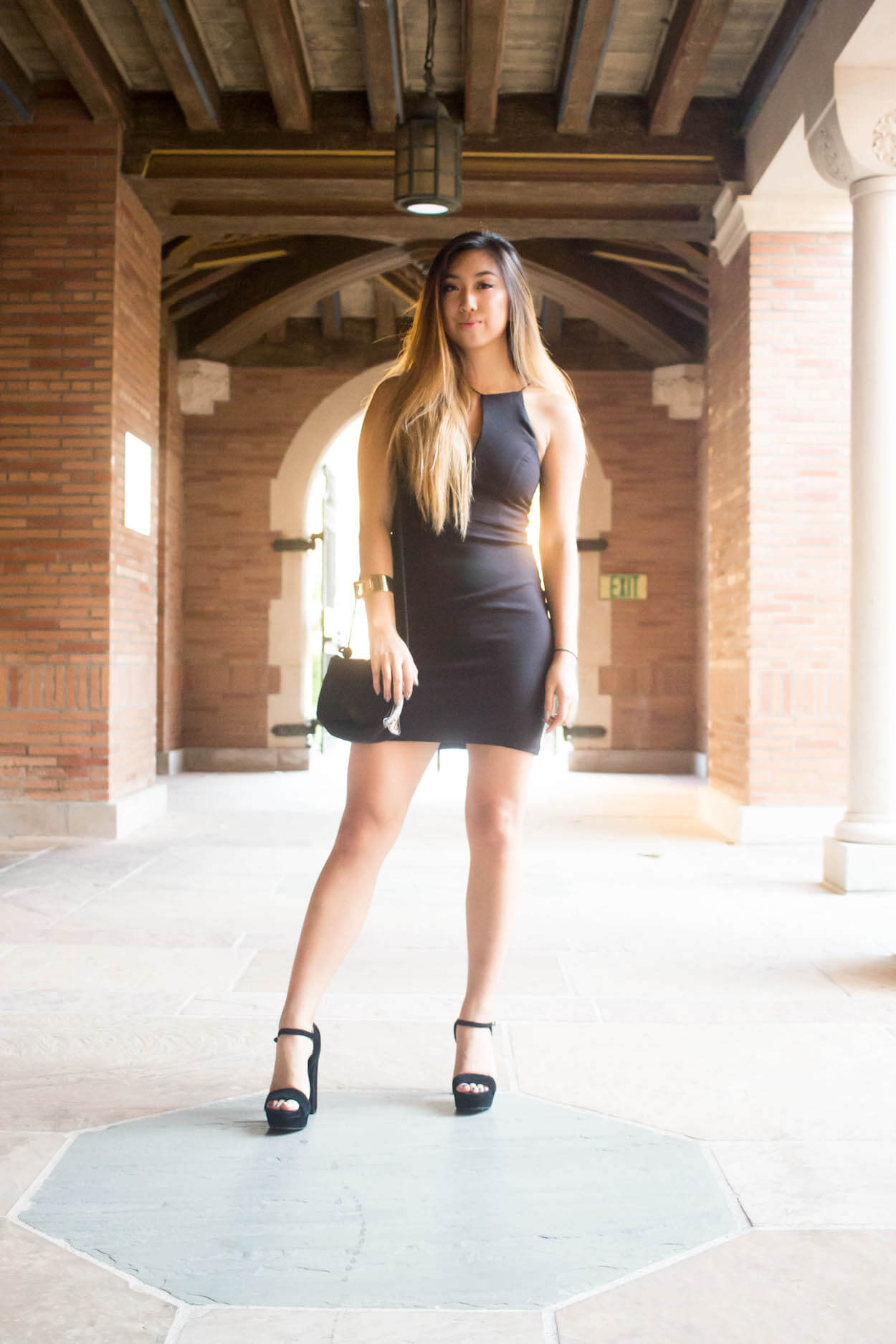 P.S. We're giving away $500 to Revolve this week. Find out more at @curtsy_fashion.
Follow along on Vanessa's adventures at @vqeu.
?: Jenny Chung (@imajennytion) and Michael Chow (@michaelchowphoto)
---
Don't have the app yet? Download Curtsy by clicking the button below.