Anna Claire is renting her closet on Curtsy. Download the app to rent her clothes now.
PS. Curtsy is live at Mississippi State. Curtsy lets you rent dresses from fashionistas at your school. Browse, rent and post dresses of your own to make extra CA$H.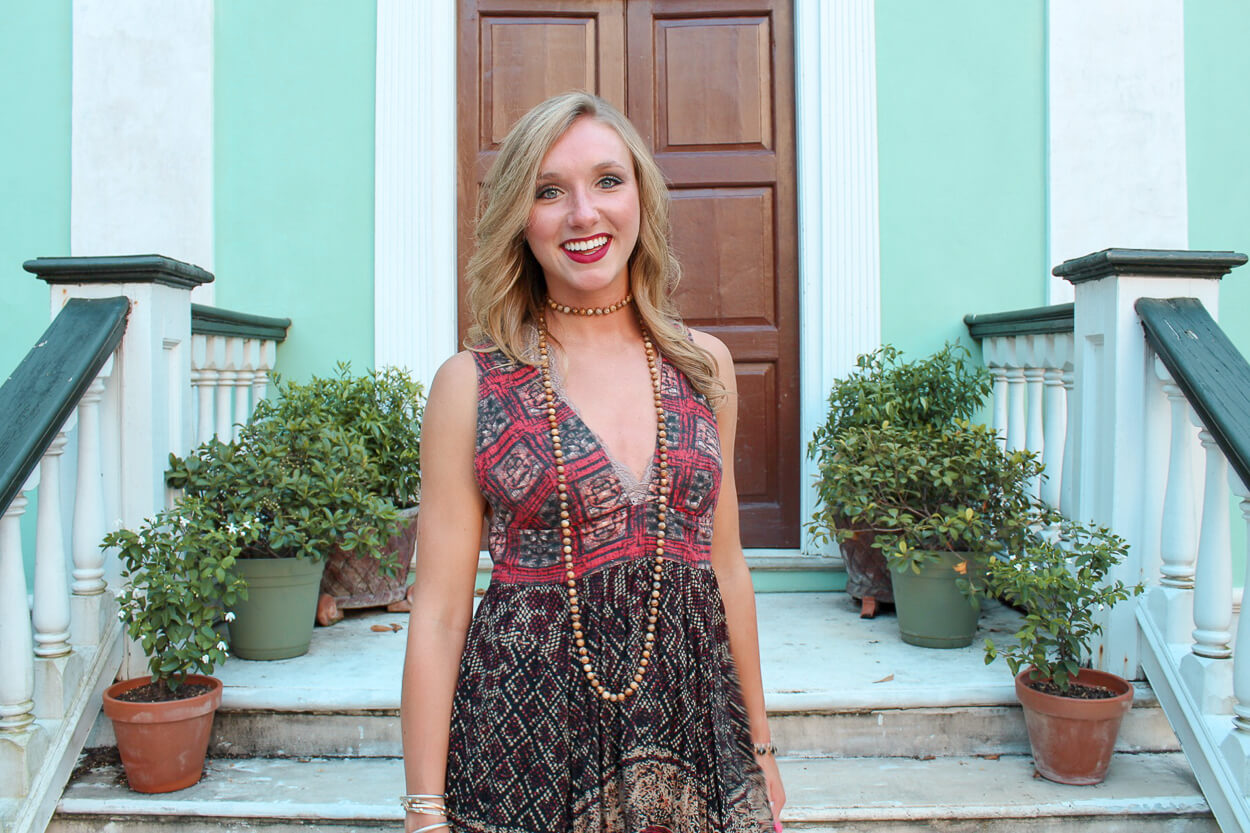 My name is Anna Claire Allison, and I am a senior Biology major with a pre-med concentration here at Mississippi State. My future plans are to hopefully attend medical school and eventually end up doing overseas medical mission work.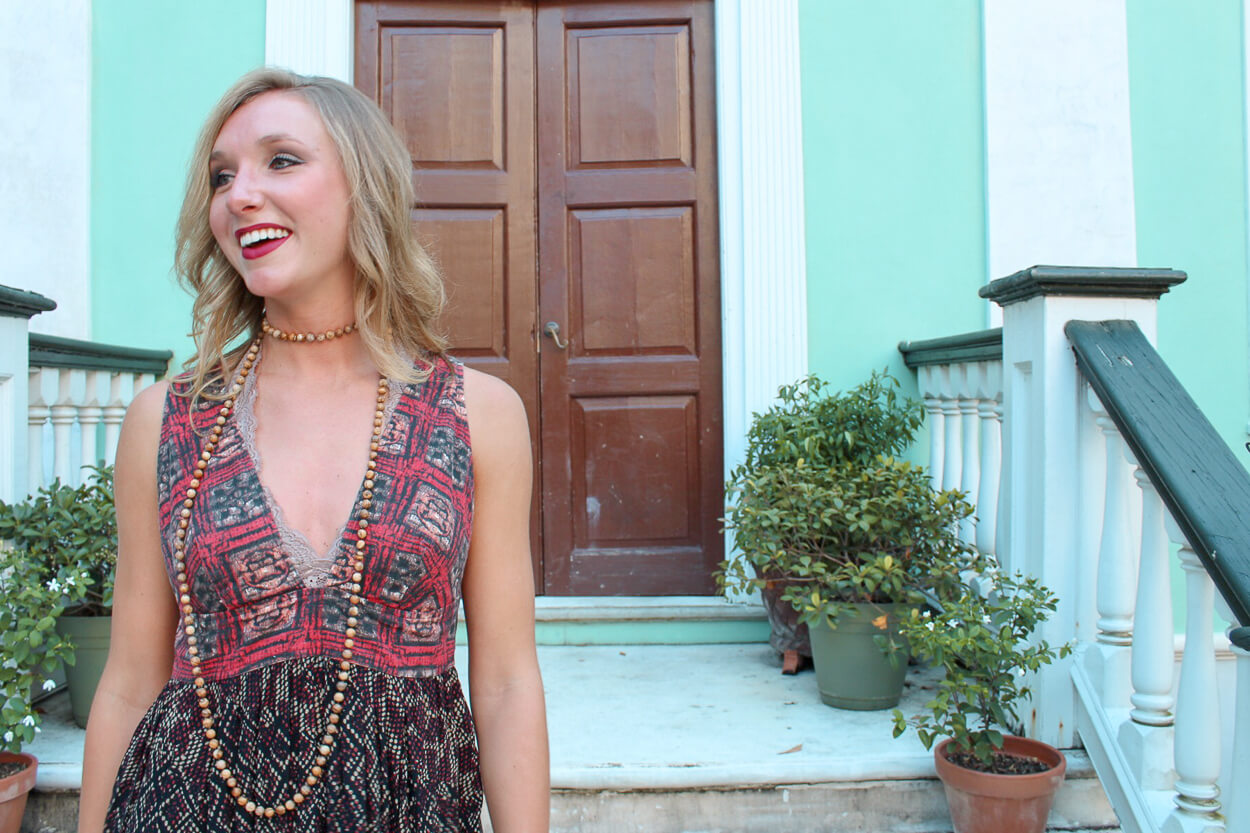 I was born and raised in Ocean Springs, Mississippi, which is a little town on the Gulf Coast full of life and nestled right on the beach. Me, my mom, my dad, and my little brother grew up right on the ocean only a hop skip and a jump from the nearest pier and beach.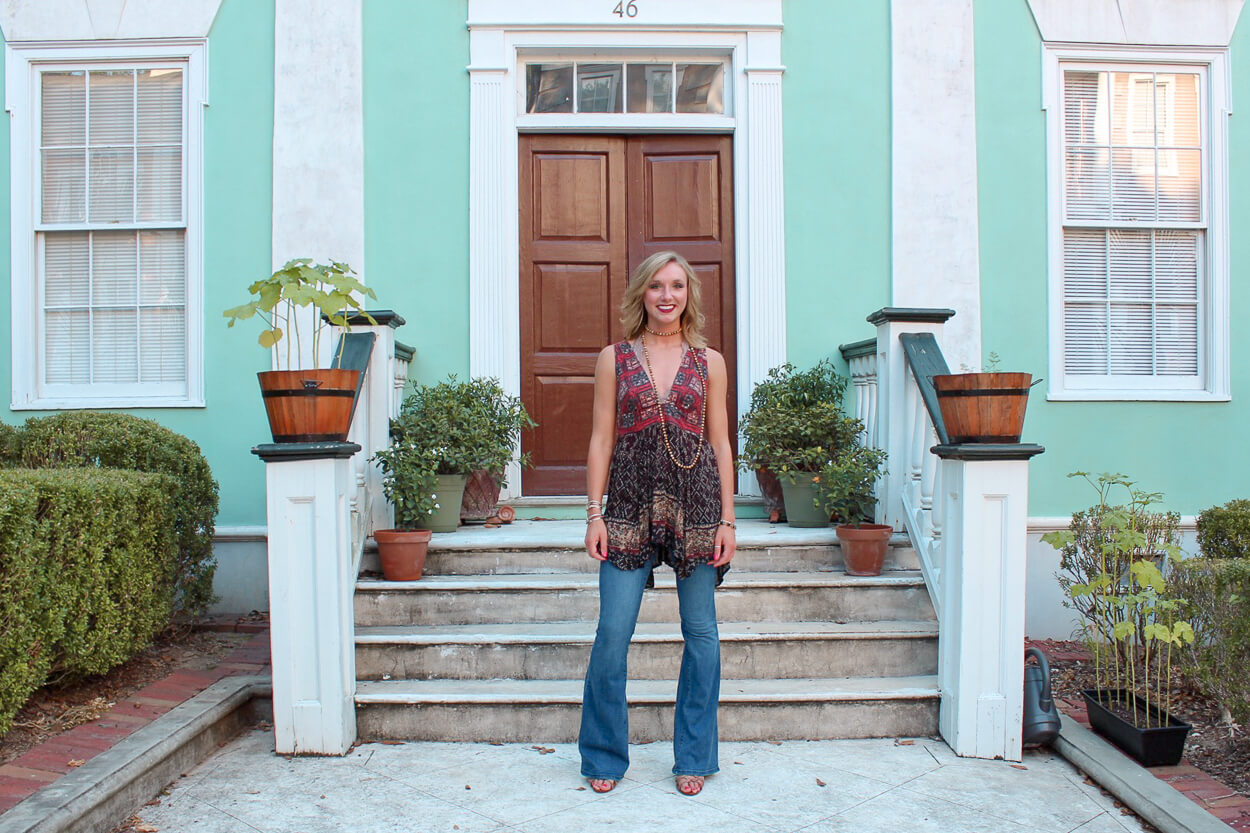 I grew up on the water going out on our boat to the barrier islands with friends and family, and eating the best seafood you will ever put in your mouth. One of my favorite things about OS is our perfect downtown. We are best known for the art and pottery made by artists, Walter and Peter Anderson. So you can probably imagine the architecture and character not to mention the amazing oak trees that cover Main Street.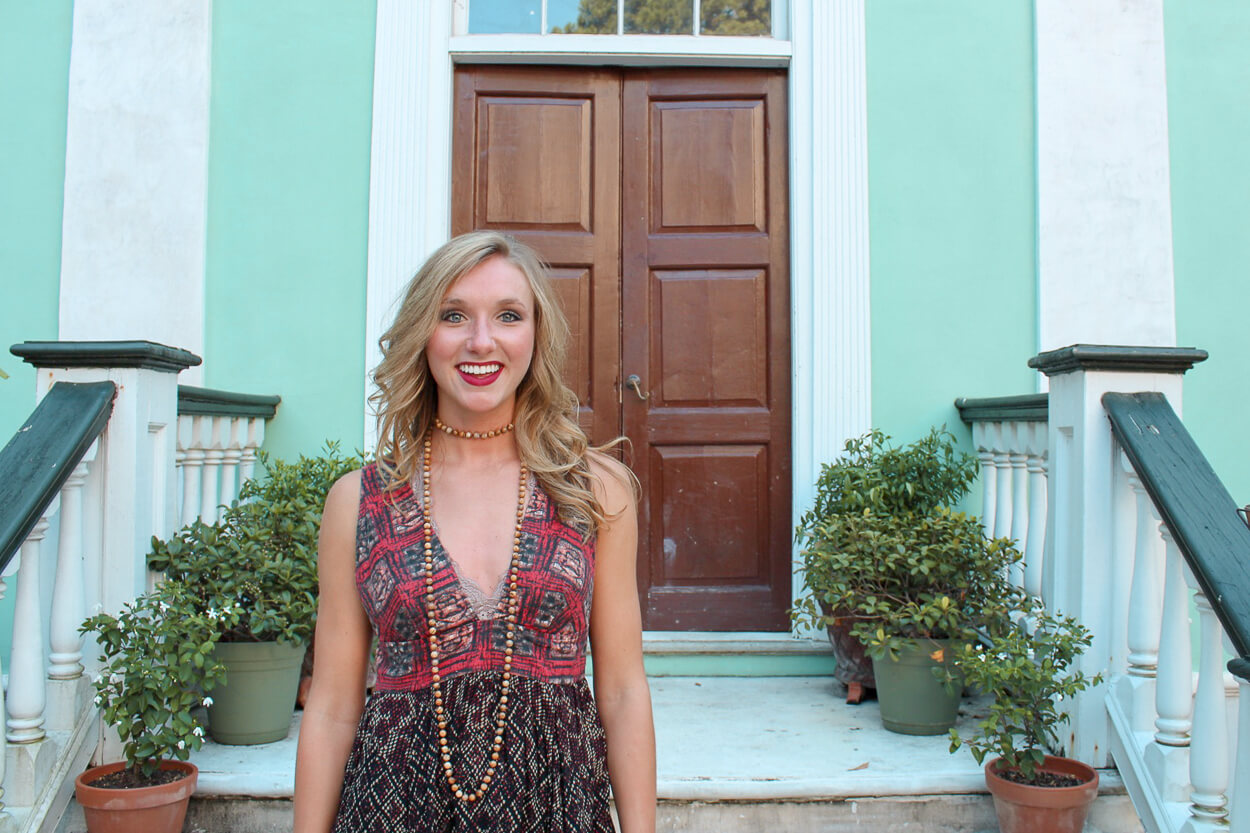 We have everything from the best family owned restaurants, TatoNut Donuts and FrenchKiss Pastries (my personal favorites) to the cutest boutiques that I would love browsing through anytime I had a chance.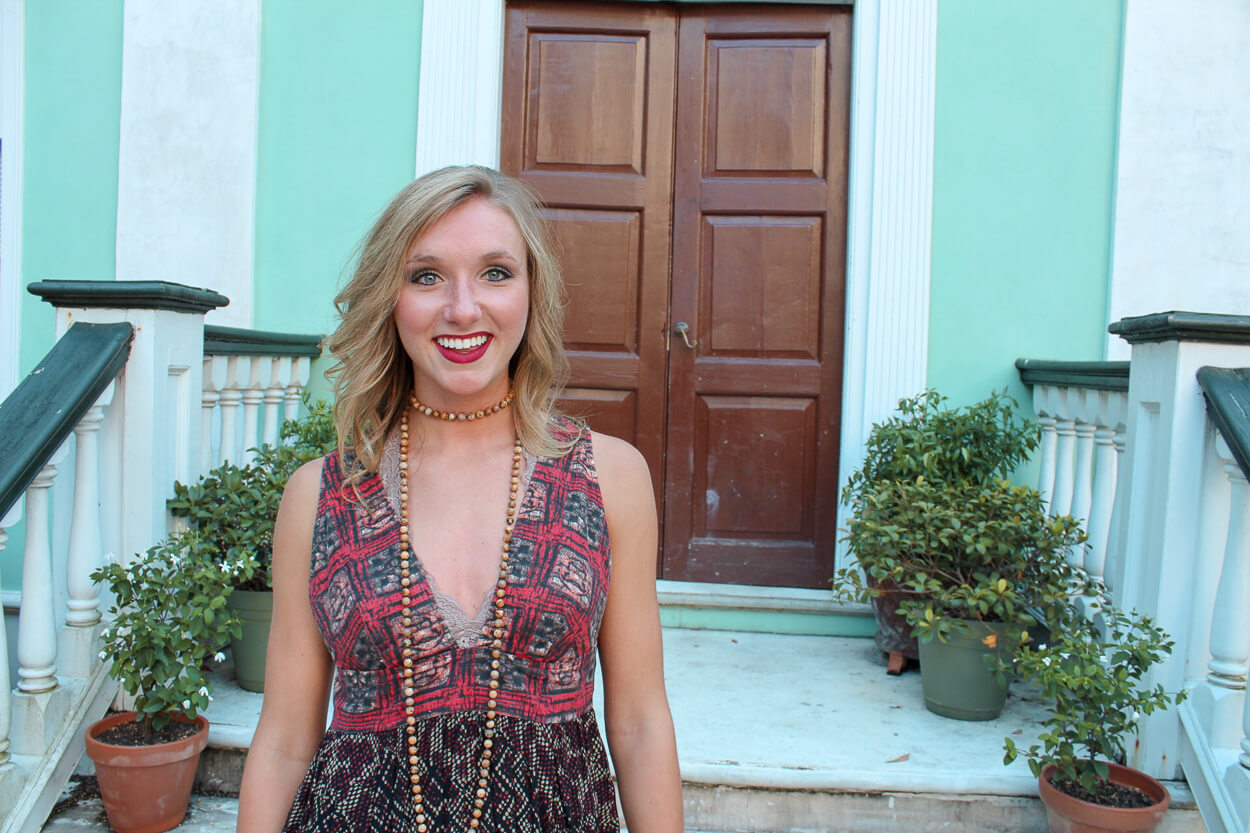 There was never a dull moment or a lack of somewhere to be with our town always hosting a festival or event for the community to attend. I loved spending time riding bikes down the beach and through downtown with friends and ending the afternoon with the perfect dinner at Chef Scot's Sushi.
Some things I enjoy doing are exercising (especially running), finding a quiet spot to read and draw in my bible, spending time with friends, and eating LOTS of ice cream. Like I said I absolutely love to run, I try and run at least 4 or 5 miles a day and sometimes longer when I am training for half marathons.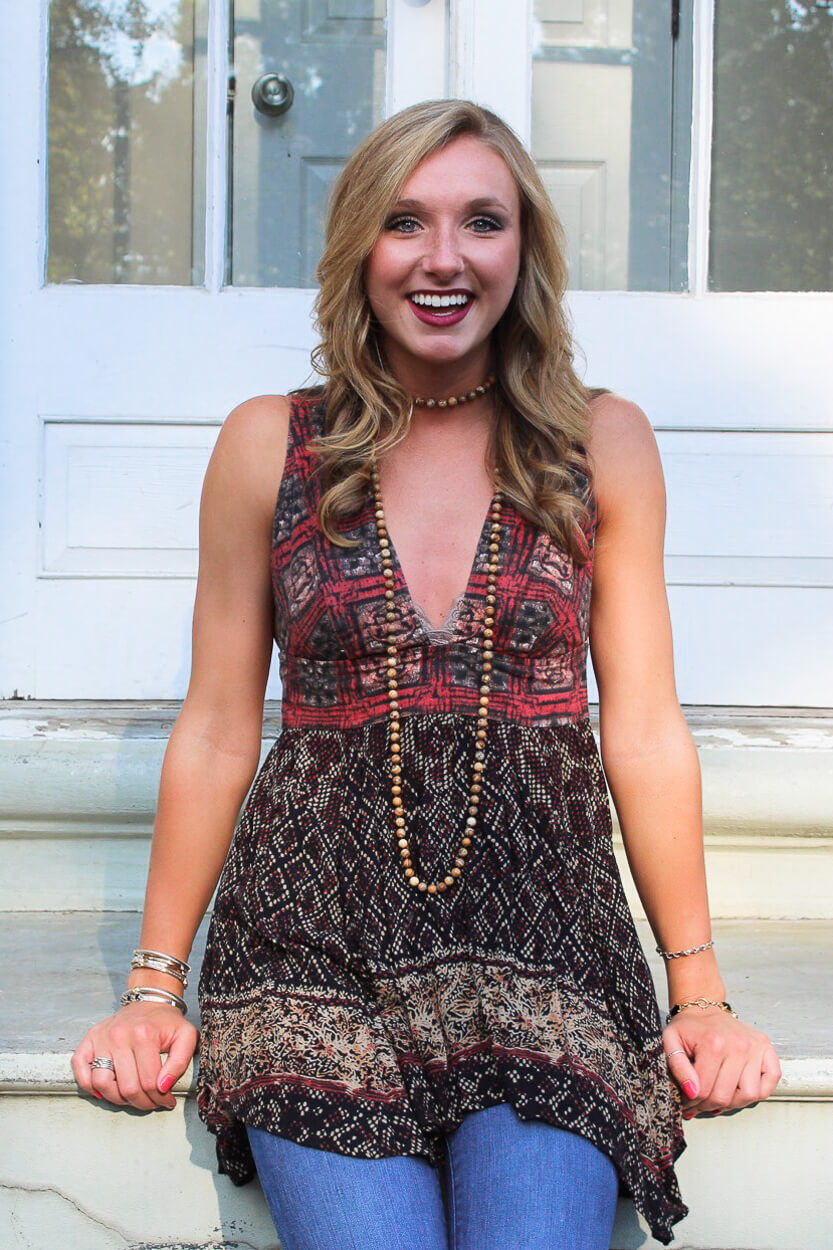 I have run two half marathons competitively, and I'm currently training to run my very first marathon next year. I am super excited about it and really passionate about fitness and health!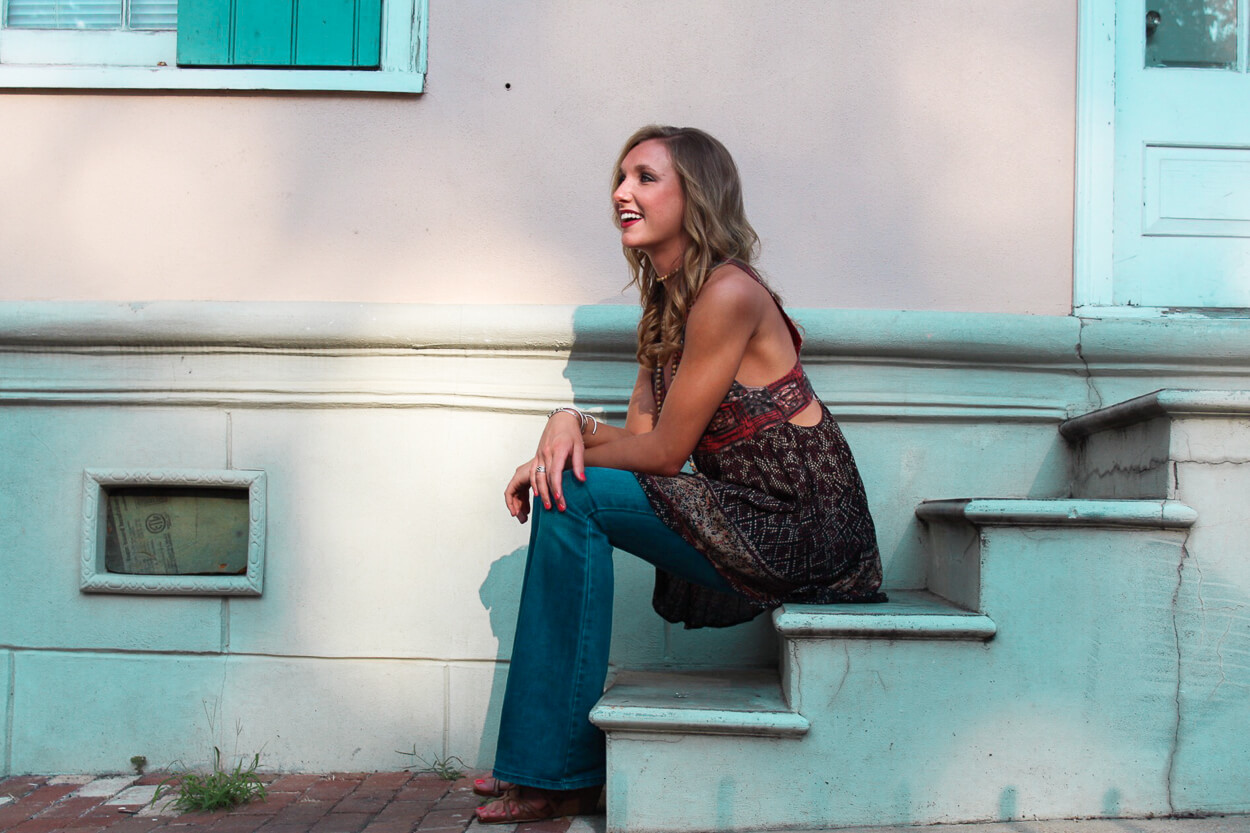 Coming to college has completely changed my outlook on style and helped boost my confidence when it comes to picking out the perfect outfit. I absolutely adore my friends and each of them has such unique style and taste. Not one of us has the same exact style and that makes it fun to share clothes!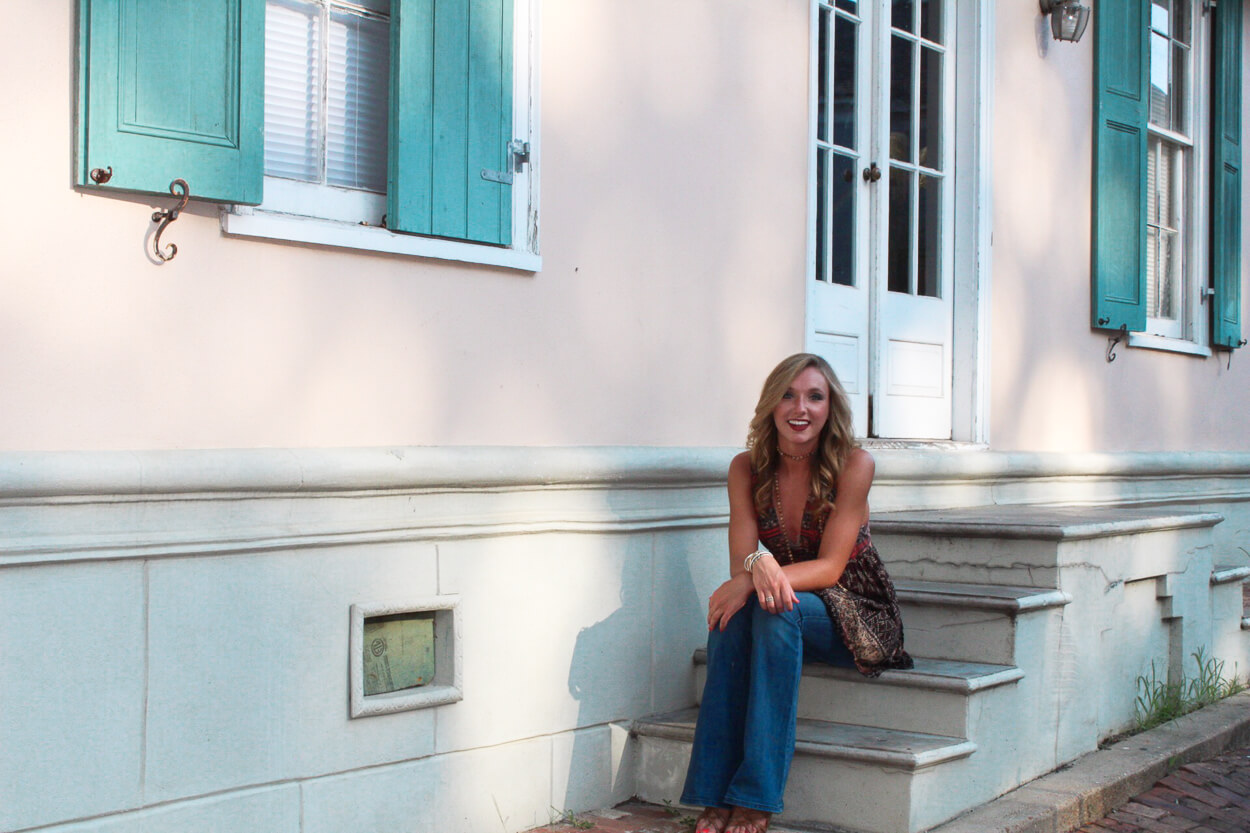 If I'm not able to find what I need in my closet, it is a given that one of my friends will have the answer in theirs. You get to meet so many diverse people in college who bring their own style and inspiration to your wardrobe.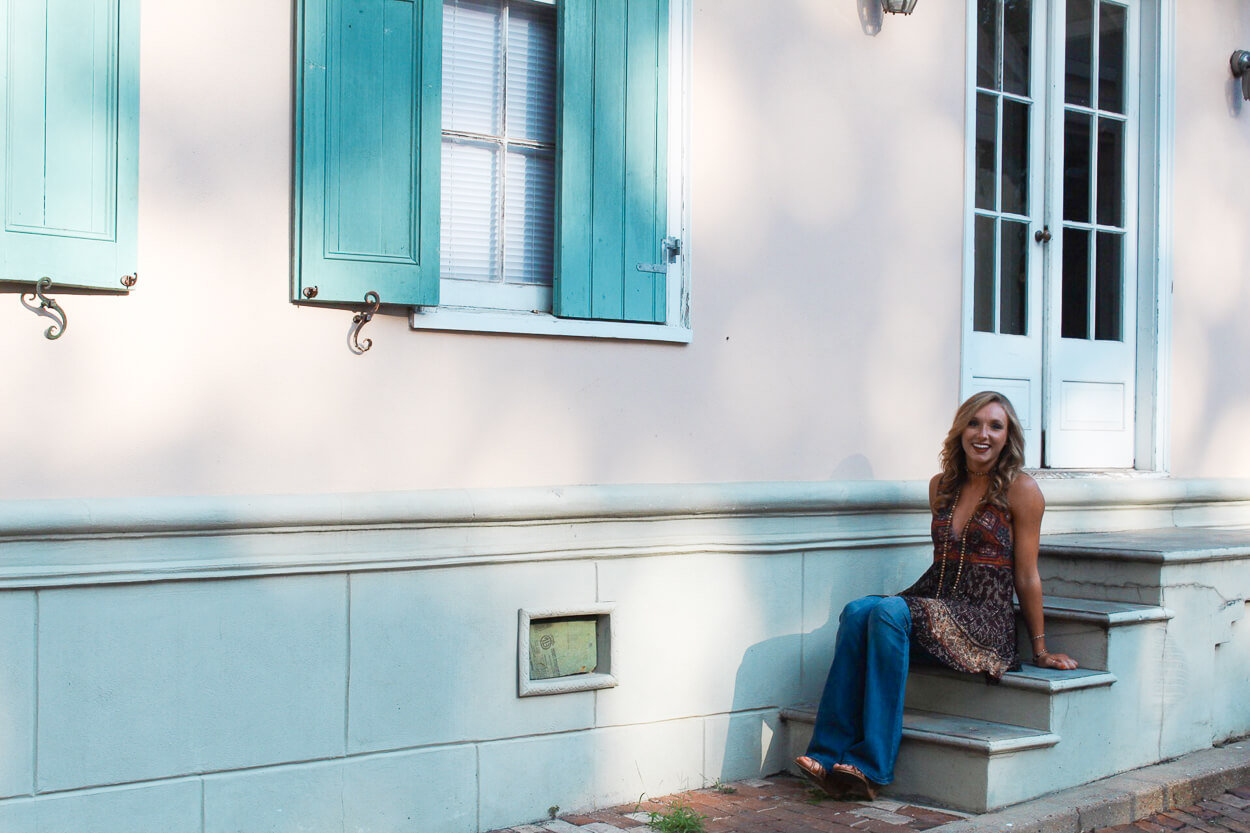 I lived in the sorority house for two years, and I gained about 47 new closets with all kinds of different clothes in the process. It was almost like an adventure being able to hop from one closet to the next, switching from matching two-piece sets in one to a boyfriend jeans and a flannel in the other.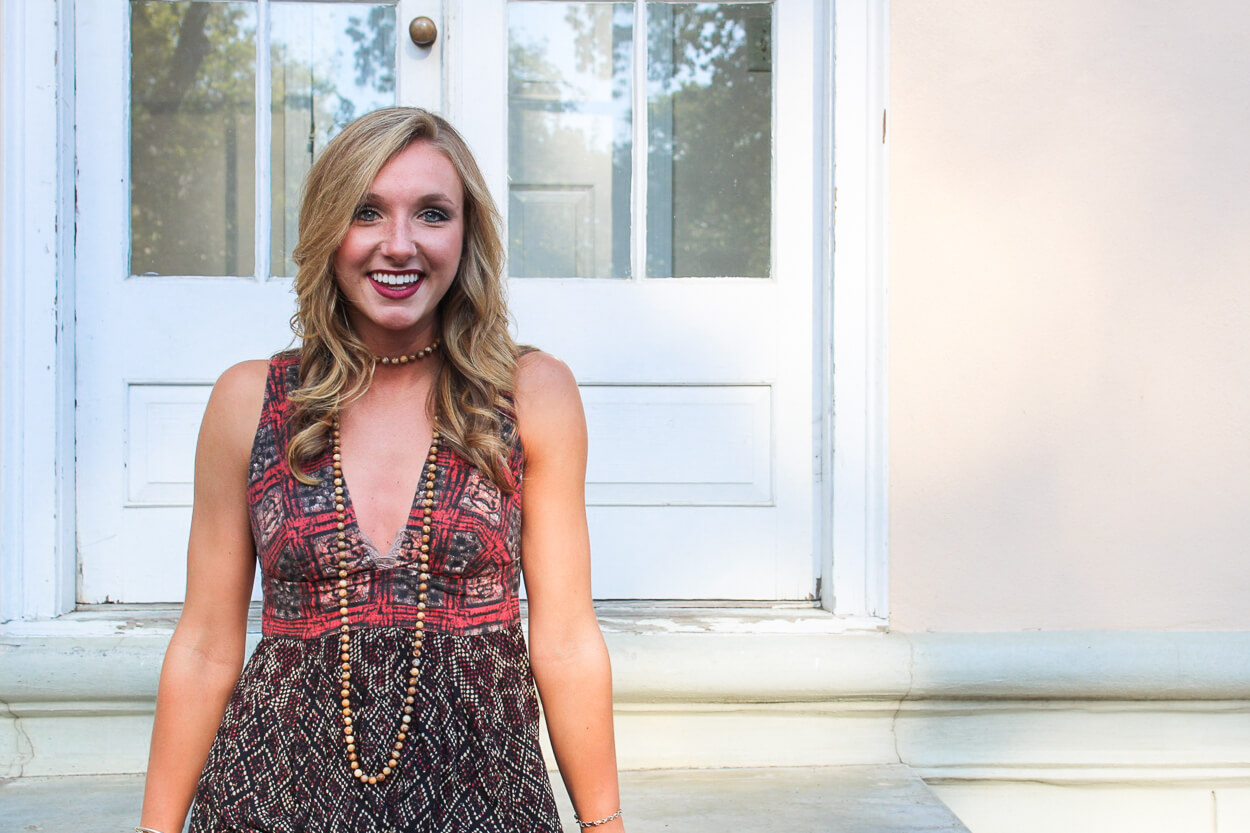 If I could describe my style in one word I would probably call it versatile. Being a college student, a big lesson I had to learn is that it is key to live life with the mindset of being adaptable.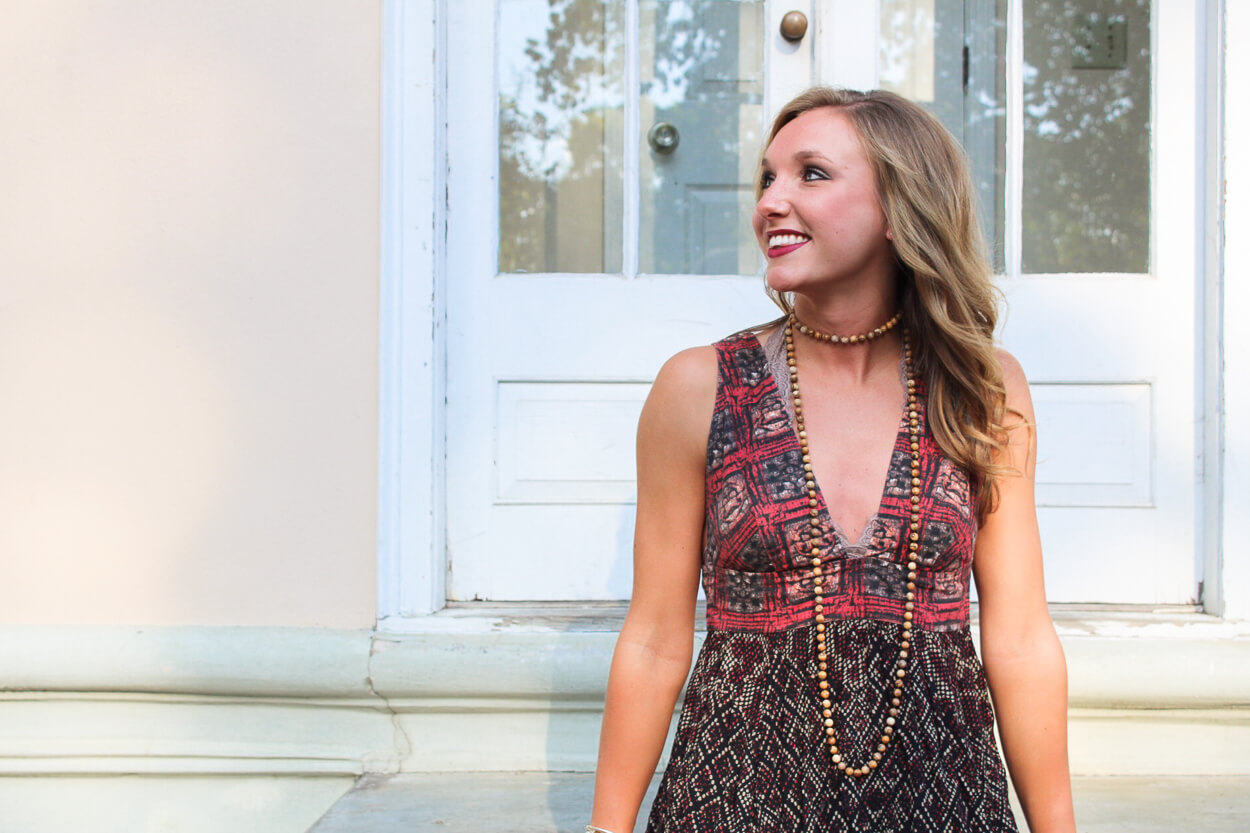 With the constant rush and demands of college, you have to be ready to think quickly and confidently for each situation, whether you are dressing for an interview or going to meet friends for dinner. I feel like my personal style varies from one extreme to another depending on the occasion, venue, or people I am with!
I love out of the box and different looks when it comes to fashion. There is something so adventurous and fun about picking out something you never imagined for yourself and wearing it like you're the next icon in the fashion world.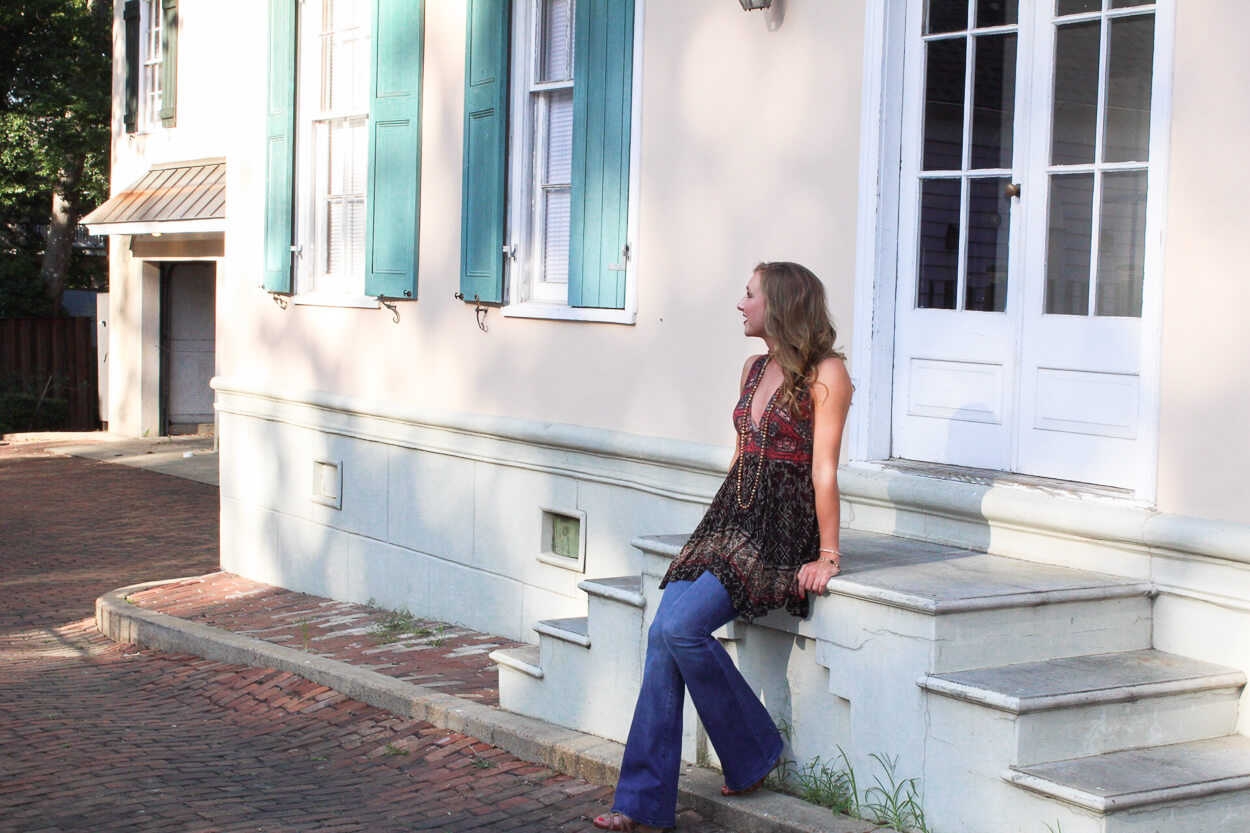 Your personal style is the very first impression you give someone, and I think it definitely speaks volumes about you to the person before you actually get to communicate. Confidence is key. If you feel confident, you will look confident, too — no matter what is on your body.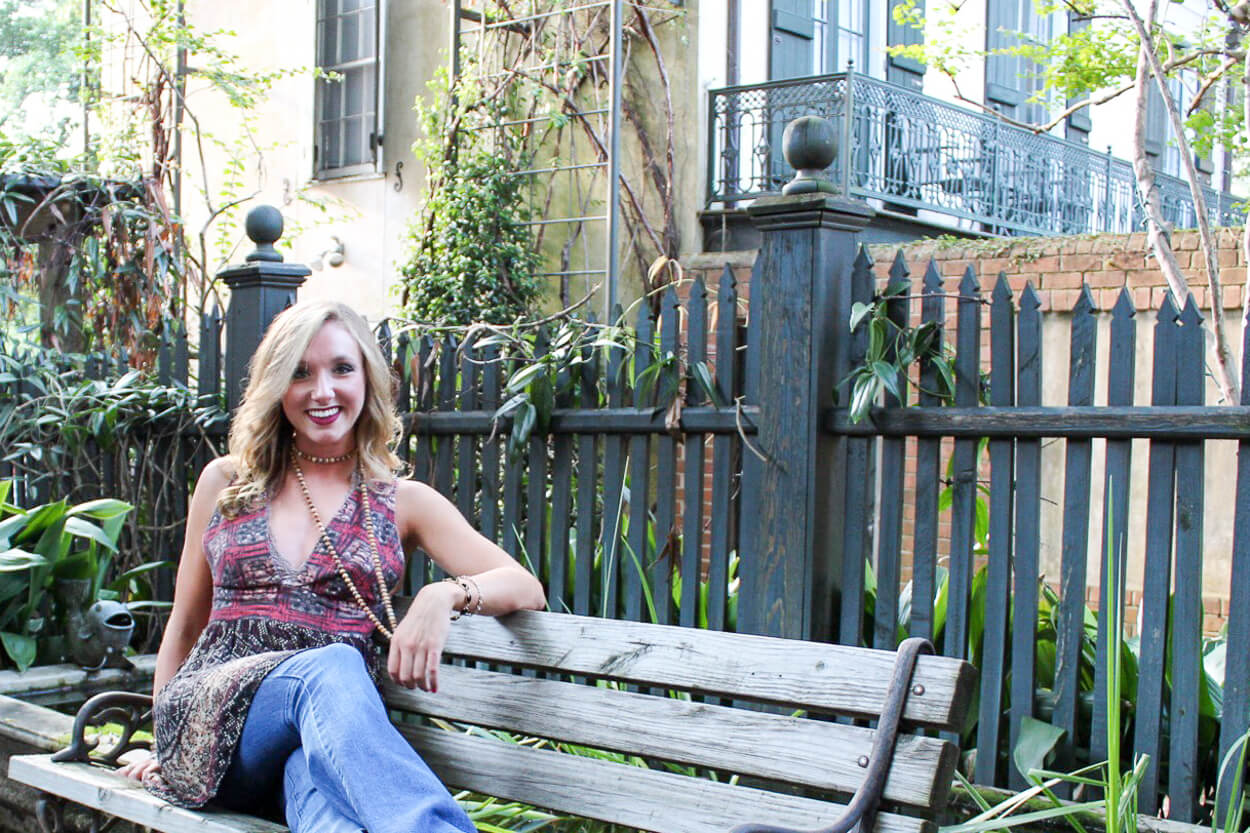 I like to make sure I'm wearing the clothes and not letting the clothes wear me! I like to think confident and classy when I pick out my outfits in the hopes that I can never go wrong with these two philosophies.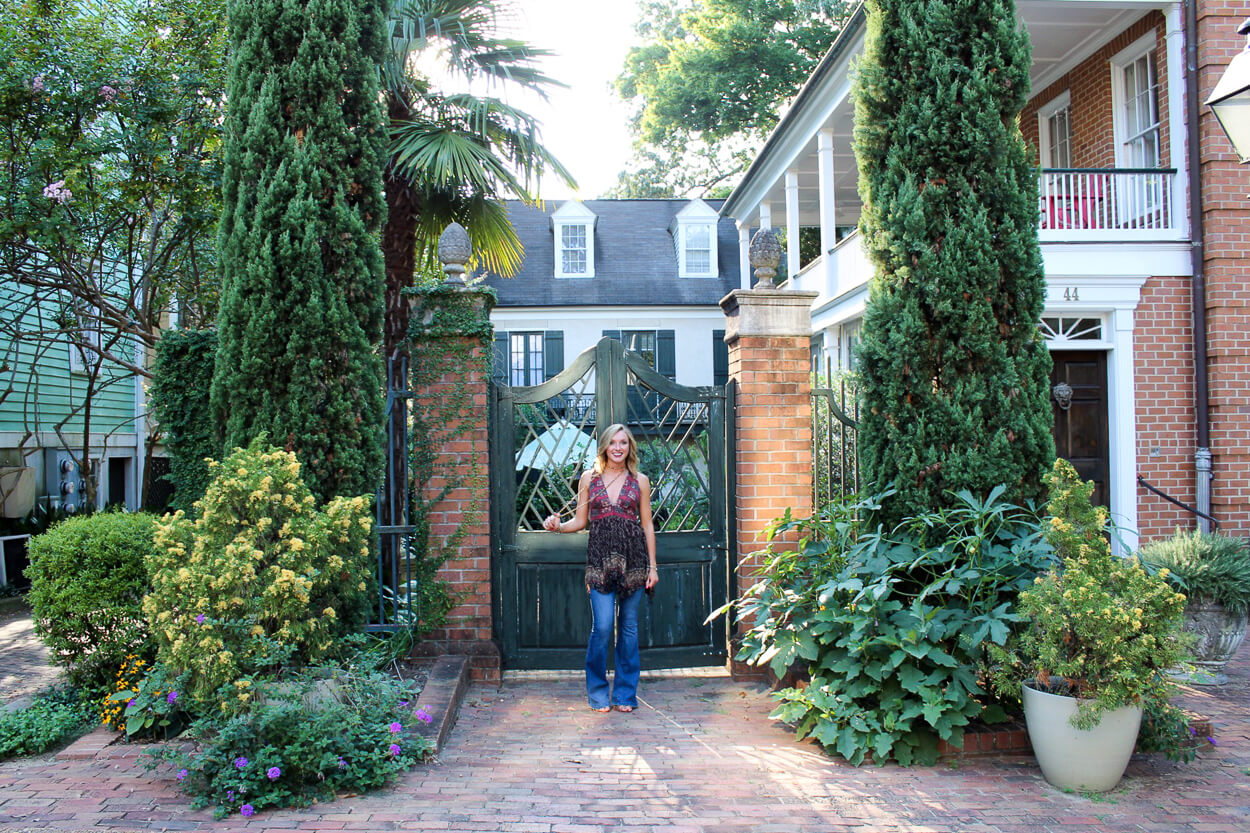 Q: Where do you go to for fashion inspiration?
I love looking to my friends and their unique styles for inspiration. Each has their own particular standards and opinions when it comes to clothes, and it's crazy how each of their personalities shows through their outfits. I have friends from Texas, Alabama, Georgia, Tennessee, California and each one brings something to Mississippi that is new and different. I enjoy getting to see what's popular in one part of the United States that hasn't quite made it to Mississippi yet.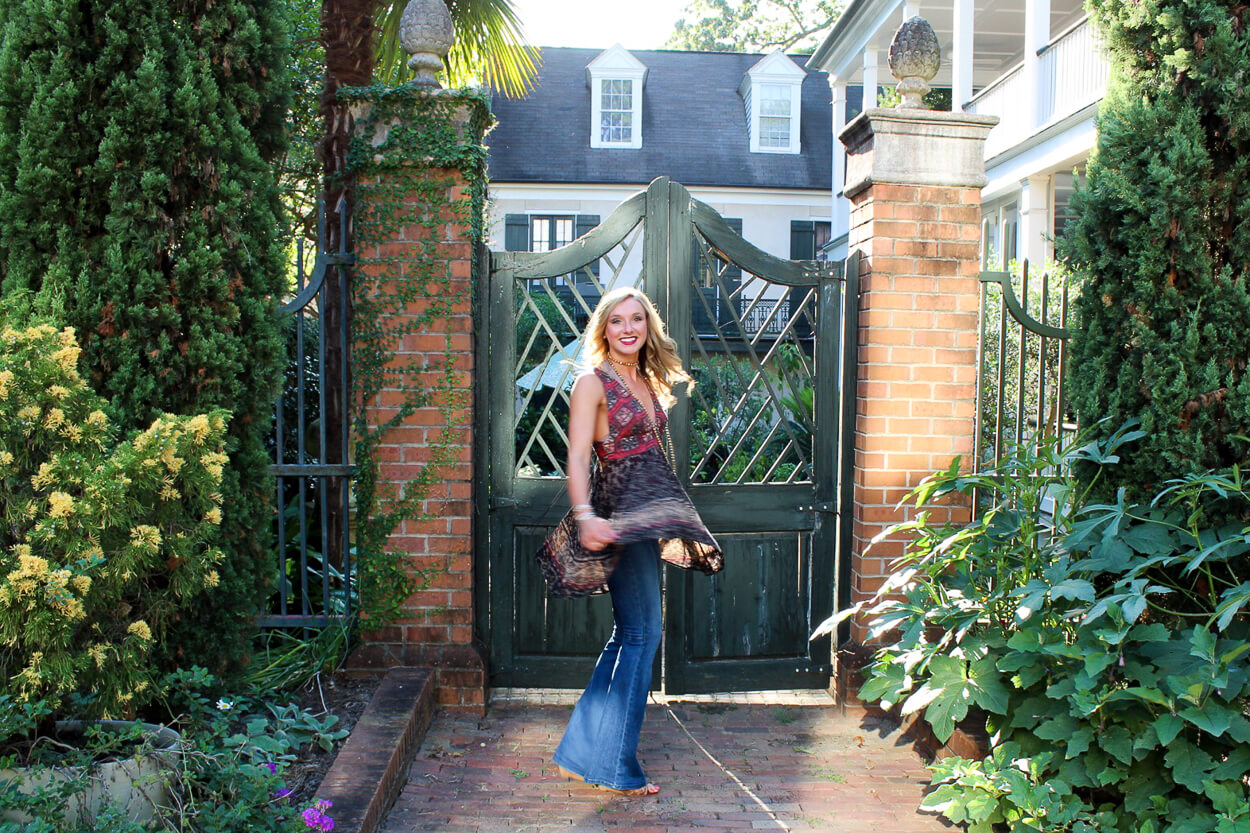 I also really enjoy reading fashion blogs like Becca Tilley, from the bachelor. I think she is absolutely precious and I love her morals and everything she stands for. It shines through with her wardrobe, and I swear she can pull off anything she puts on — but so can anyone that wears clothes as confidently as she does.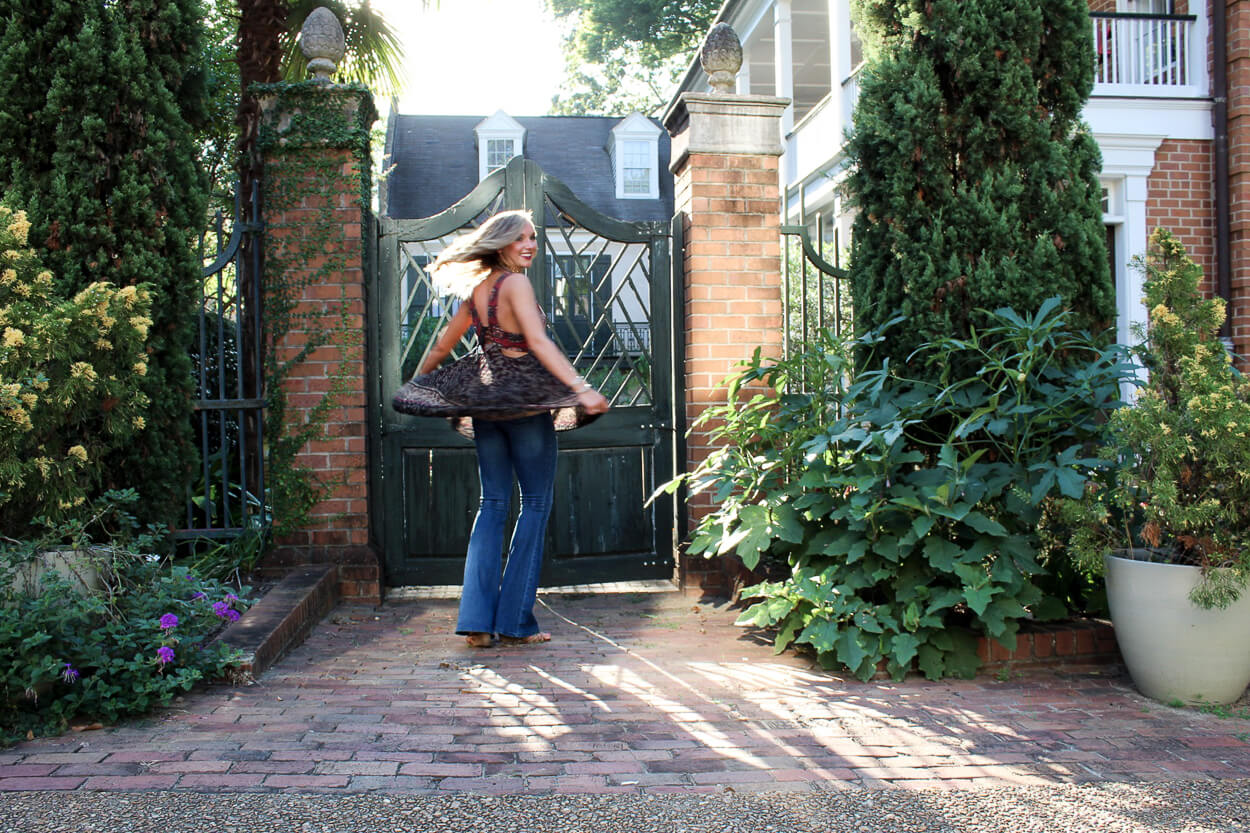 I also get inspiration from an organization on campus I'm a part of called Fashion Board. We host two fashion shows a semester featuring the latest trends and styles. I'm a model, which means on show week I go to whichever boutique I am assigned and get fitted in the perfect outfit! It's so much fun getting to walk down the runway under the lights feeling confident and showing off your outfit to the crowd!
xoxo,
P.S. This week Curtsy is hosting Curtsy For A Cause at Mississippi State University. We're giving $500 to the sorority with the most points at the end of the week for their philanthropy. Help your sorority win here.