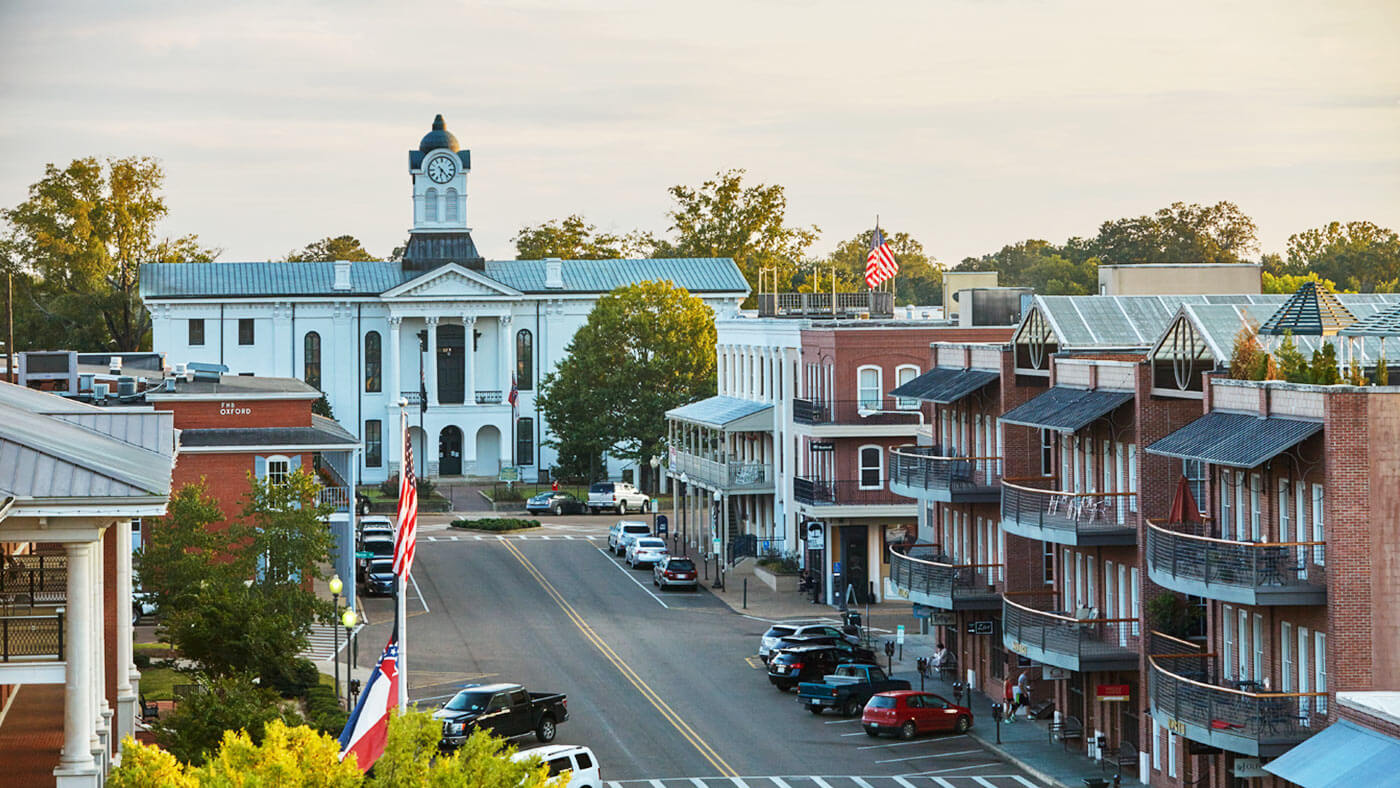 If you're lucky enough to live in Oxford, you're lucky enough. Oxford, MS is filled with things to do, good food to eat, and beautiful people to see. This is Curtsy's hometown so we thought we'd share with you our favorite, unconventional things. These are just 14 of the fun Oxford things you should do before you graduate and there is so much more. Come see us and unwind in our small little town!

---
14. Drink the "Horn of Enchantment" from the Burgundy Room
You thought this place was a calm and classy balcony- think again. You need to try their "Horn of Enchantment". This crazy drink comes right in a Ram's Horn and only the bartenders know what's in there. We suggest you grab a partner and share!
---
13. Climb Thacker Mountain at the End of Whirpool Trails

Yeah it's illegal- but man up! Take the hike down the Whirpool trails and go see the magic bus at Thacker Mountain. Easily the best spot in Oxford. Our Nimble models Keeleigh and Olivia climbed it in heels and she said it was totally worth it!
---
12. Be Covered in Hay, Drink Natty Light, and Eat Crawfish at a Spring Party

It's what us students look forward to every Saturday in the spring. Groundhog, Ivy League, Paddy Murphy, Woodstock- and our favorite one Hayseed. These boys know how to put on a party! Just be sure you're up for the occasion, these parties are all day marathon not a sprint!
---
11. Sip a Bloody Mary on the Proud Larry's Porch

Relax, chill, and  hear the best shows in town at Proud Larry's. An icon in Oxford, this is the place to be during the day and night. We recommend the Larry Veggie burger accompanied by a nice fresh Bloody Mary, extra spicy.
---
10. Chase a Grove Squirrel
You might find them in the rotel dip during football season or following you to class in the spring. Needless to say, these cute little things are everywhere. Go make friends with them!
---
9. Drink a Pickle Martini from Boure

Don't get weirded out. Be brave and try this! Two best things ever…pickles and vodka. Am I right or am I right??
---
8. Eat at Secret Grilled Cheese

This is the highlight of every one of my Friday nights. Go to Faulkner Alley, wait in the obnoxious line, and go drink Absinthe and eat a kick ass Grilled Cheese. Just be sure to tell your date to be wearing a collared shirt.
---
7. Ride with Austin from Austin Taxi

BAYBEEEEE we love you so much. Austin, thank you for saving our lives every weekend. Your taxi rides are more than we could ask for. We really are going to miss you more than anything! Please keep the Christmas, Easter, Thanksgiving, and Birthday texts coming.
---
6. Take a Beer Shower at Swayze Field

Showers are better when taken with your best friends and a sprinkle of cold beer. This is what the spring is for. How old do you have to be to not be allowed back in the outfield?
---
5. Have a GNO at Lenora's Wine Wednesday

Why would we go anywhere else when wine is half off on Wednesday's? Some of my best nights started out here. No boys allowed!
---
4. Sneak Into Vaught Hemingway Stadium

Does this picture take your breath away? Well you should see how the stadium looks under the starry nights with noone in sight. Yea I'm cheesy, but you gotta see it for yourself. If you're lucky enough to know where the sneak in spots are-you're lucky. If not, go explore and figure it out!
---
3. Eat a Chicken on a Stick

Who thought the best food in Oxford would be found at the Chevron Gas Station? Well, it might not be the "best" but it's definitely the best after midnight. Go ahead, treat yourself to a pizza stick if you're already there!
---
2. Get a Library Lifetime Card
The most important thing in my wallet. Yea, I'm never changing my last name. Just kidding, but seriously- try to snag one of these before you graduate or you will be paying the $90 cover at football games.
---
1. "One Never Graduates from Ole Miss"

Ahhh, tear. If you've made it this far in the post, you might be tearing up a little bit. Love your friends, cherish them, and make sure they all come back together to relive the glory days. "The University is respected, but Ole Miss is loved, the University gives a diploma and regretfully terminates tenure, but one never graduates from Ole Miss."
 xoxo,
The Curtsy Team
---
Need a dress for graduation? Download Curtsy Fashion here.

---