Sabah is renting her closet on Curtsy. Download the app to rent her clothes now.
PS. Curtsy is live at USC. Curtsy lets you rent dresses from fashionistas at your school. Browse, rent and post dresses of your own to make extra CA$H. 

Meet Sabah.
Sabah Chaudhry was born and raised in Orange County, CA, and moved not too far away to Los Angeles to study business at USC. She's an avid cultural consumer, by both going out and experiencing concerts, art installations, and trending restaurants, and also by staying in with her Kindle, Netflix, and a good Lush product. Whenever she's craving the suburbs (clean air, stress-free parking, light traffic), she takes the trip down to visit her parents in the OC.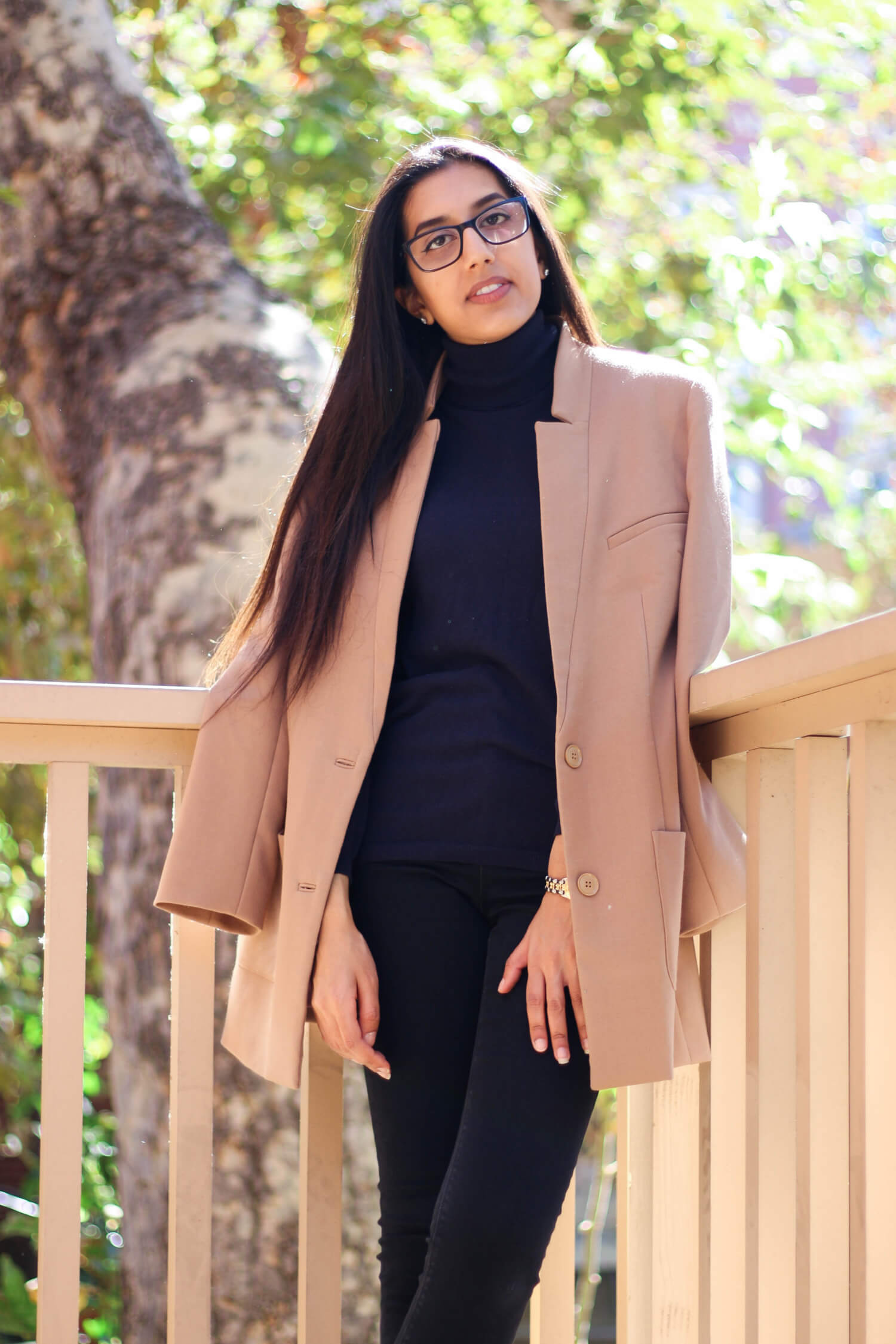 Studying in a major city definitely has its perks, with the presence of both a vast array of coffee shops (to grind in during midterm season) and the nightlife scene (which serves as a great stress-reliever on weekends).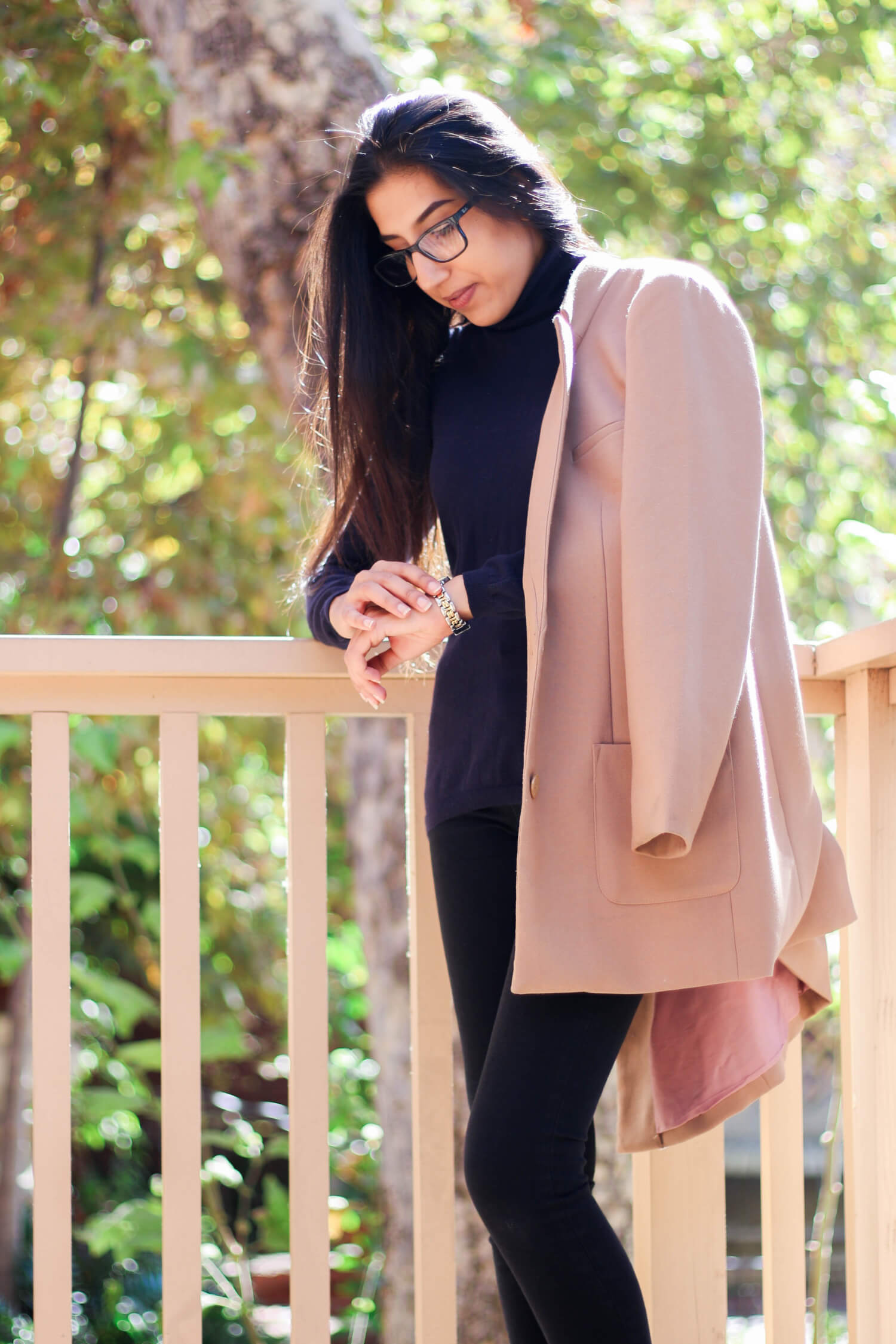 The best things about LA are the weather and the food, so on my days off I like to take advantage of these and hop in an Uber to grab a bite with friends from various parts of the city, including West Hollywood, Westwood, and Pasadena. I'm always down to try a new place if it promises good sushi or iced coffee, and bonus points if there's wifi.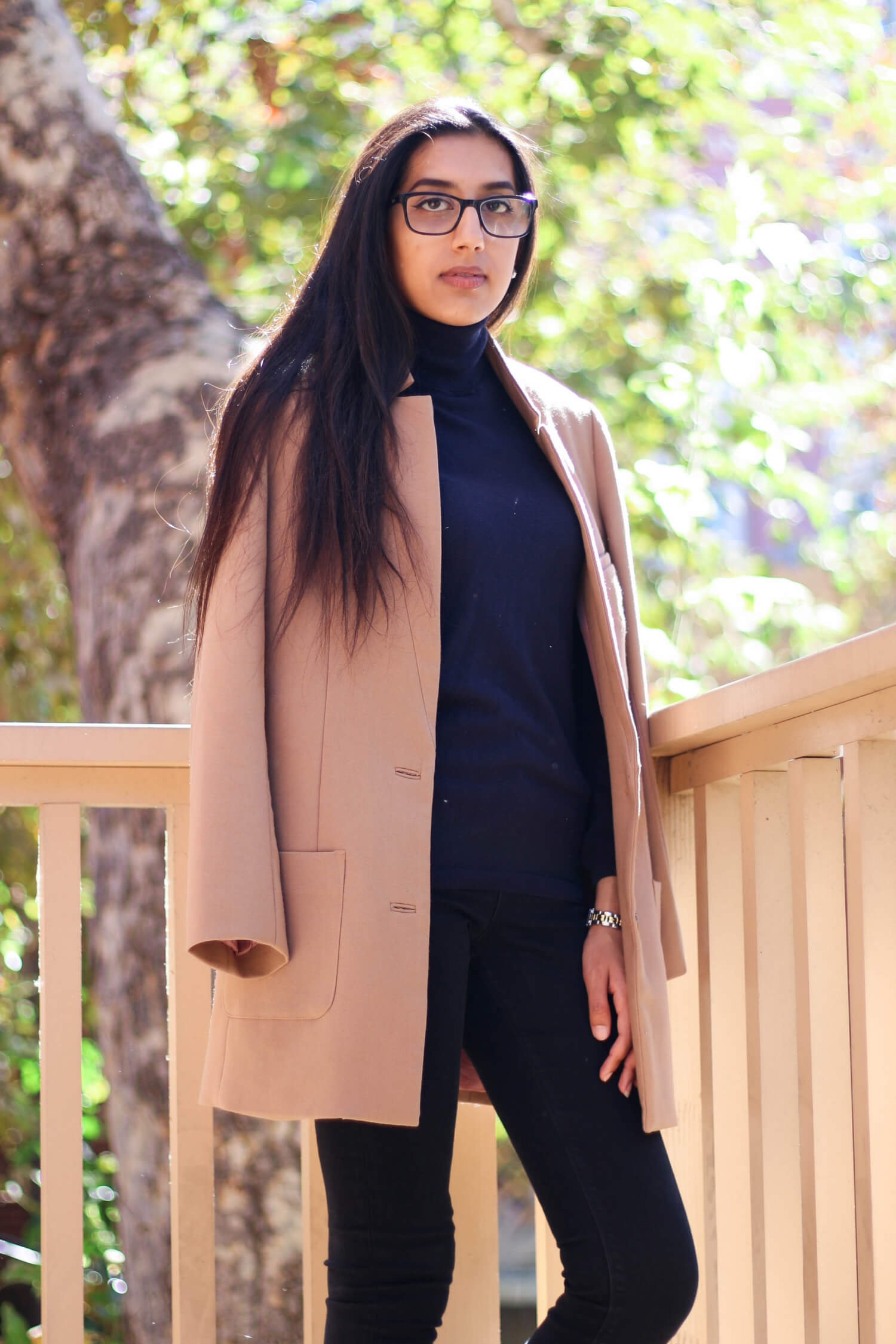 I'll usually bring my laptop along so my friends and I can stay productive while catching up, and also my DSLR if we're in a photogenic area to provide my friends with fresh content for their feeds. Ending the night with a concert or a bonfire, both of which have been a constant in my life, leaves no complaints.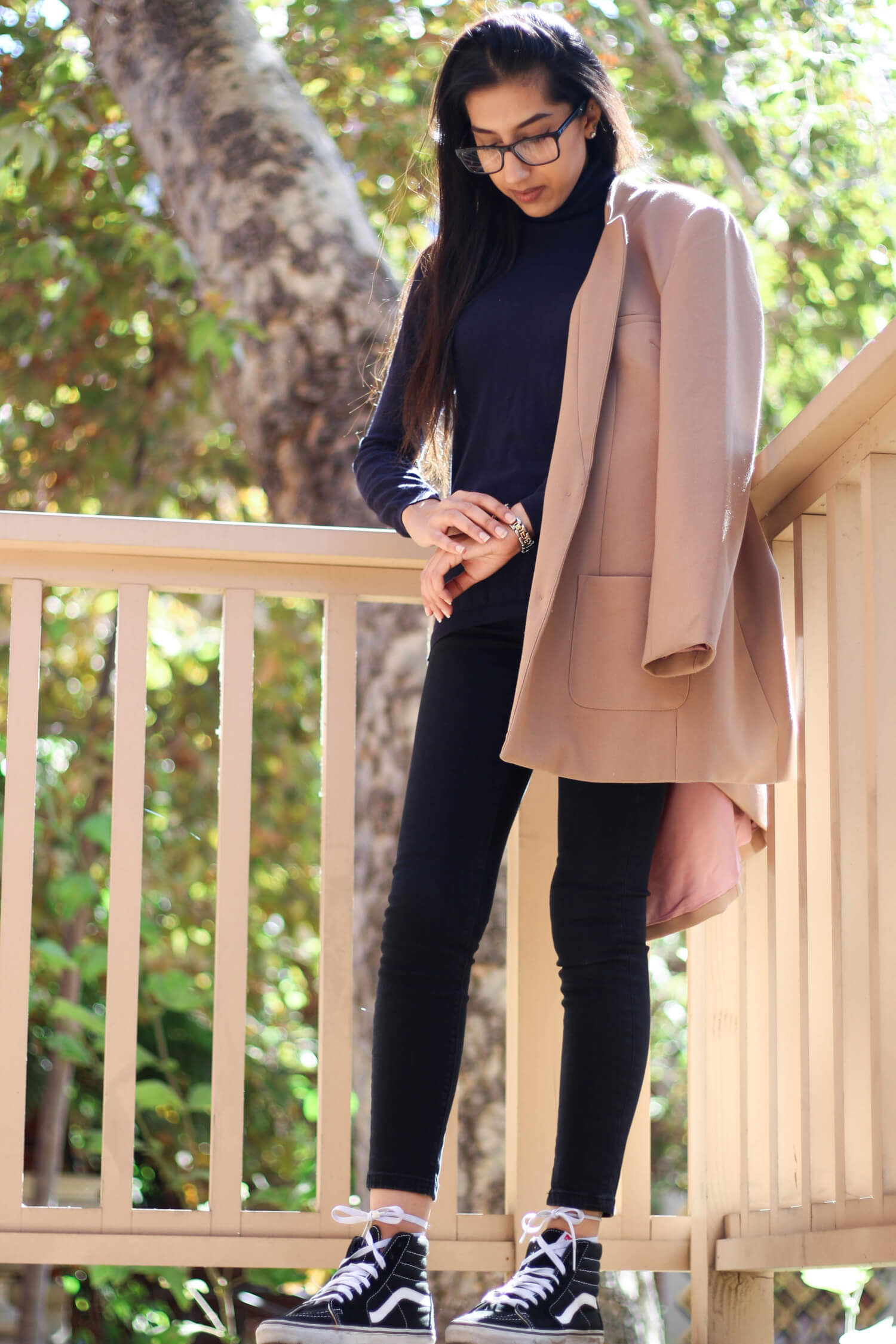 Q: Sabah, how would you describe your style?
My personal style can be described as anything that I feel comfortable and confident in, and typically consists of an eclectic mix of staple items and on-trend pieces.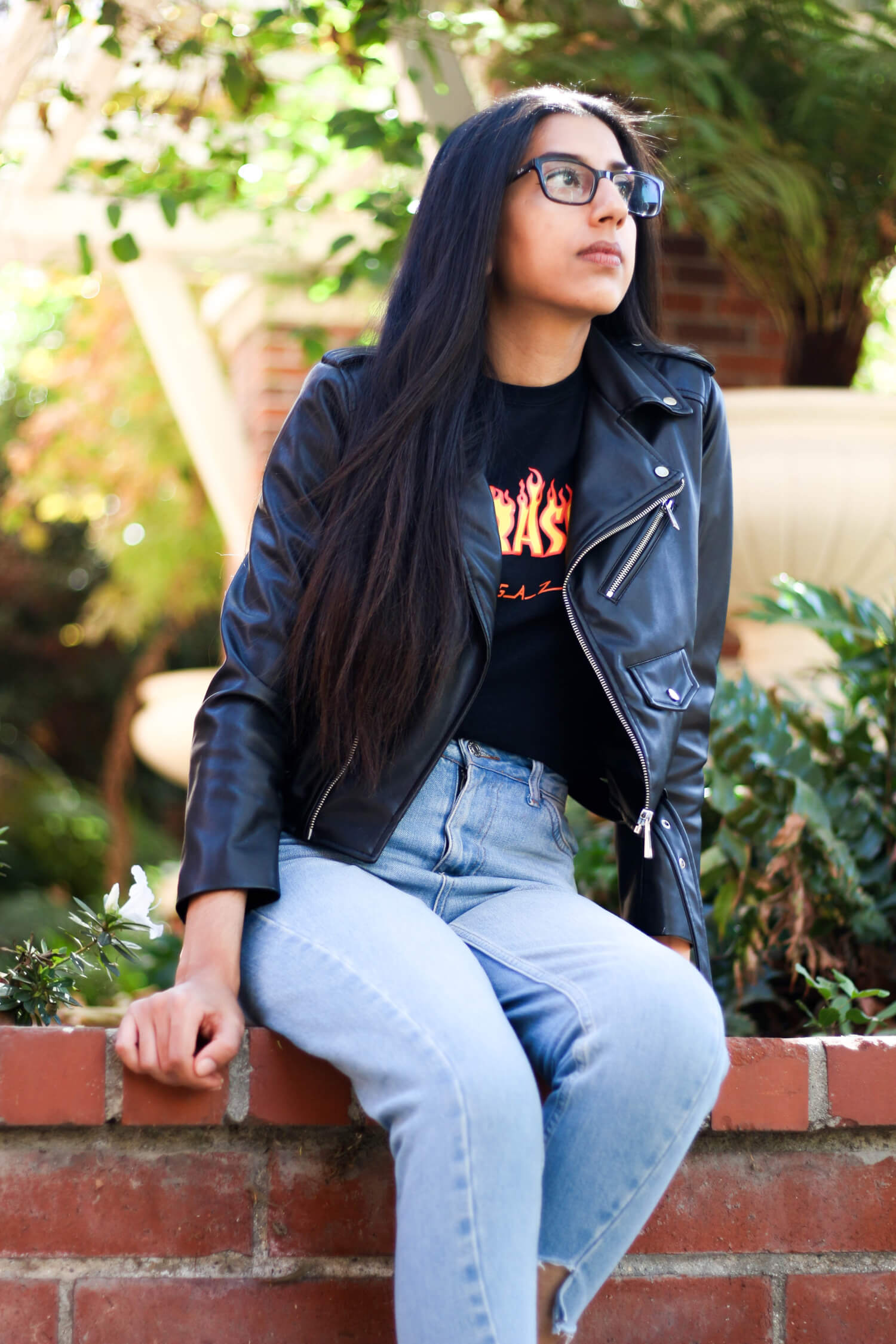 I love starting off with an androgynous base, usually a pair of pants and a neutral t-shirt, and then layering with a statement outerwear piece, structured bag, and fun shoes. Interchanging basics and then mixing it up, by tying a bandana as a choker or wearing a velvet backpack, keeps me low-maintenance but still expressive.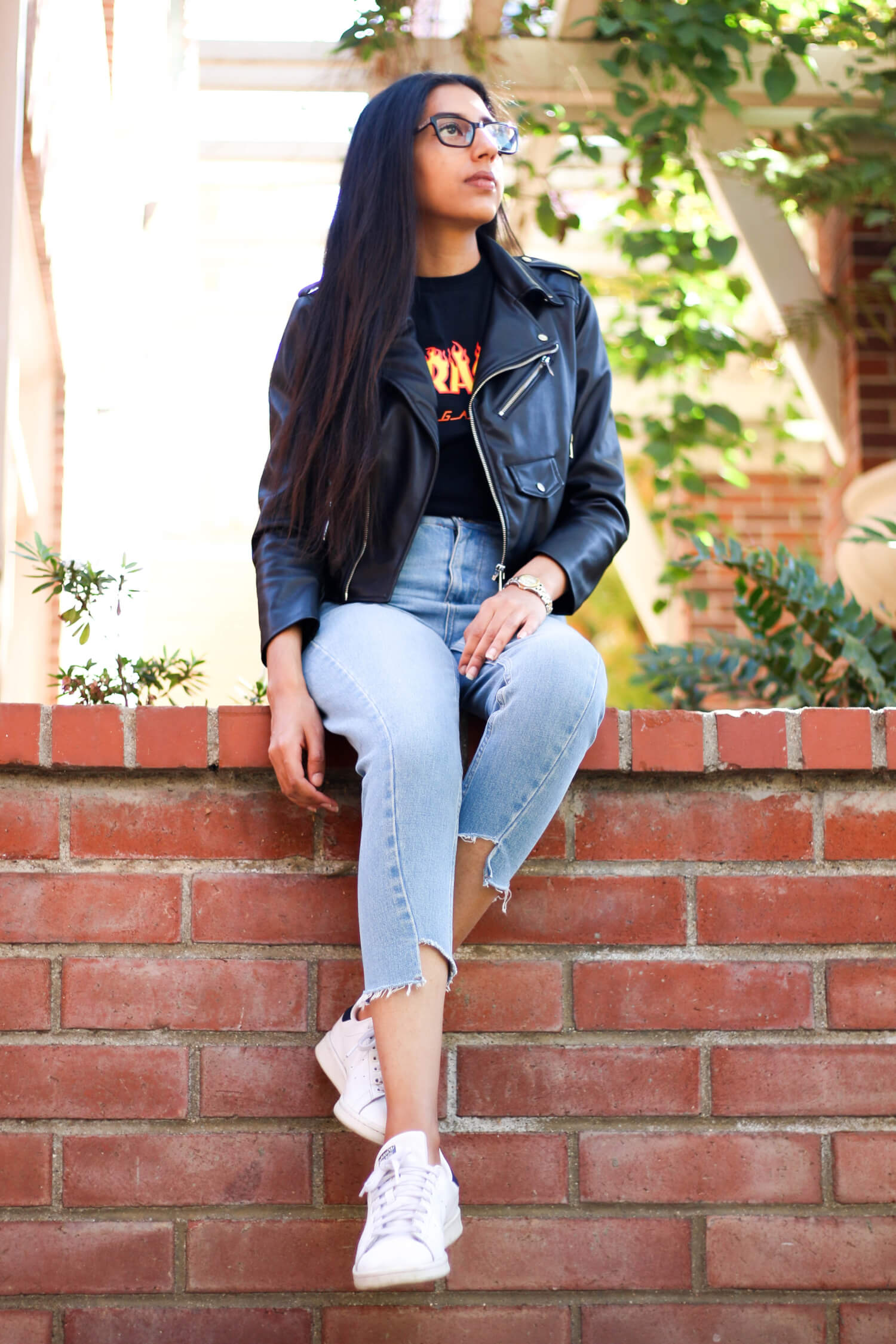 The current state of my life can be summed up as: wearing something comfy for long nights in the library, dressing business professional for recruiting events and interviews, and throwing on something tight and black for going out. I can almost always count on Zara to fulfill all these needs while keeping my bank account happy.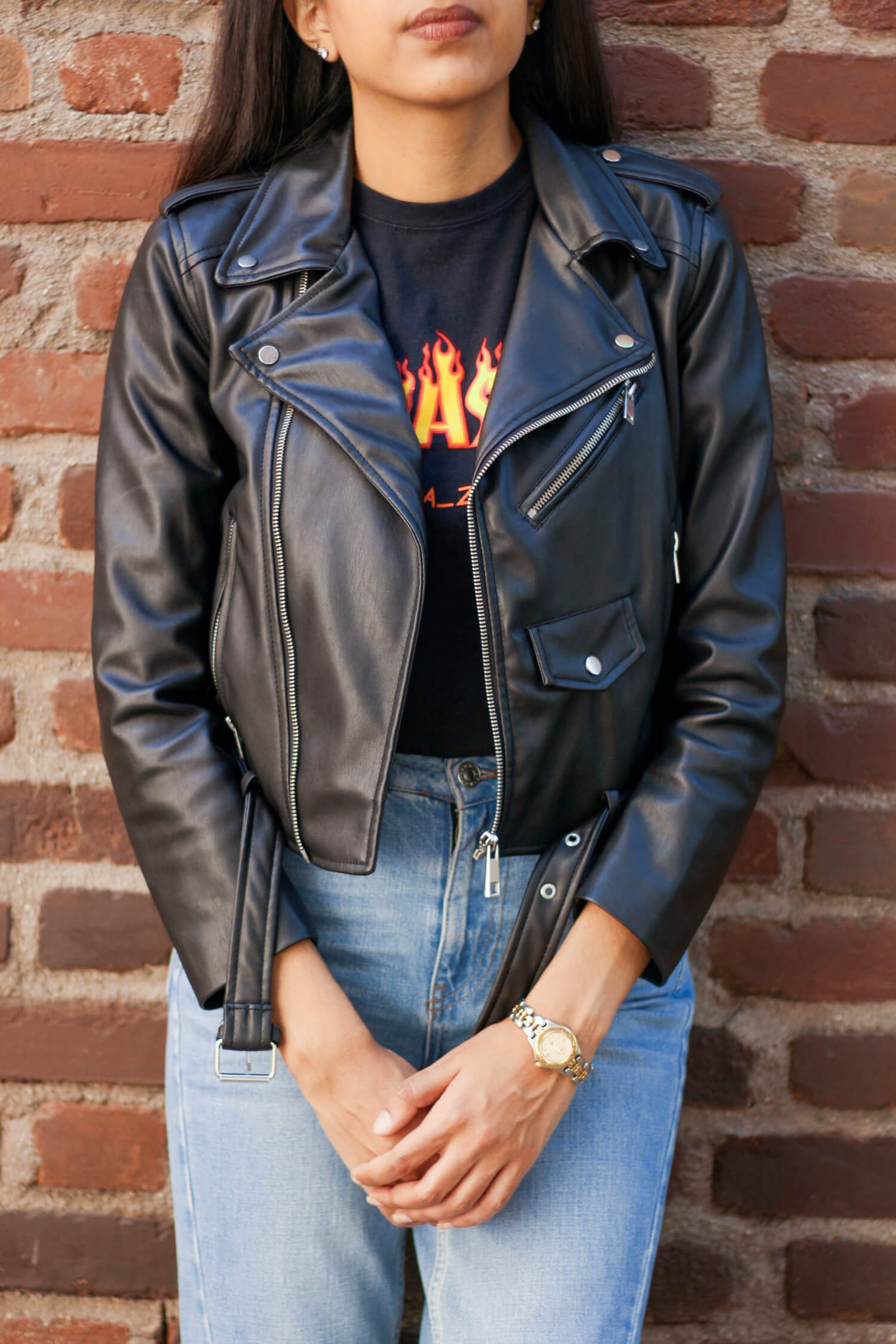 Q: How has your style changed over the years?
I've always been more drawn to the styling of clothing over the label on them, and have never been one to buy whatever's on the Nordstrom mannequin. When I was younger, I struggled with understanding why everyone wanted to wear the same thing as everyone else, as I always felt so much better knowing my outfit was a completely personal expression that others identified me with.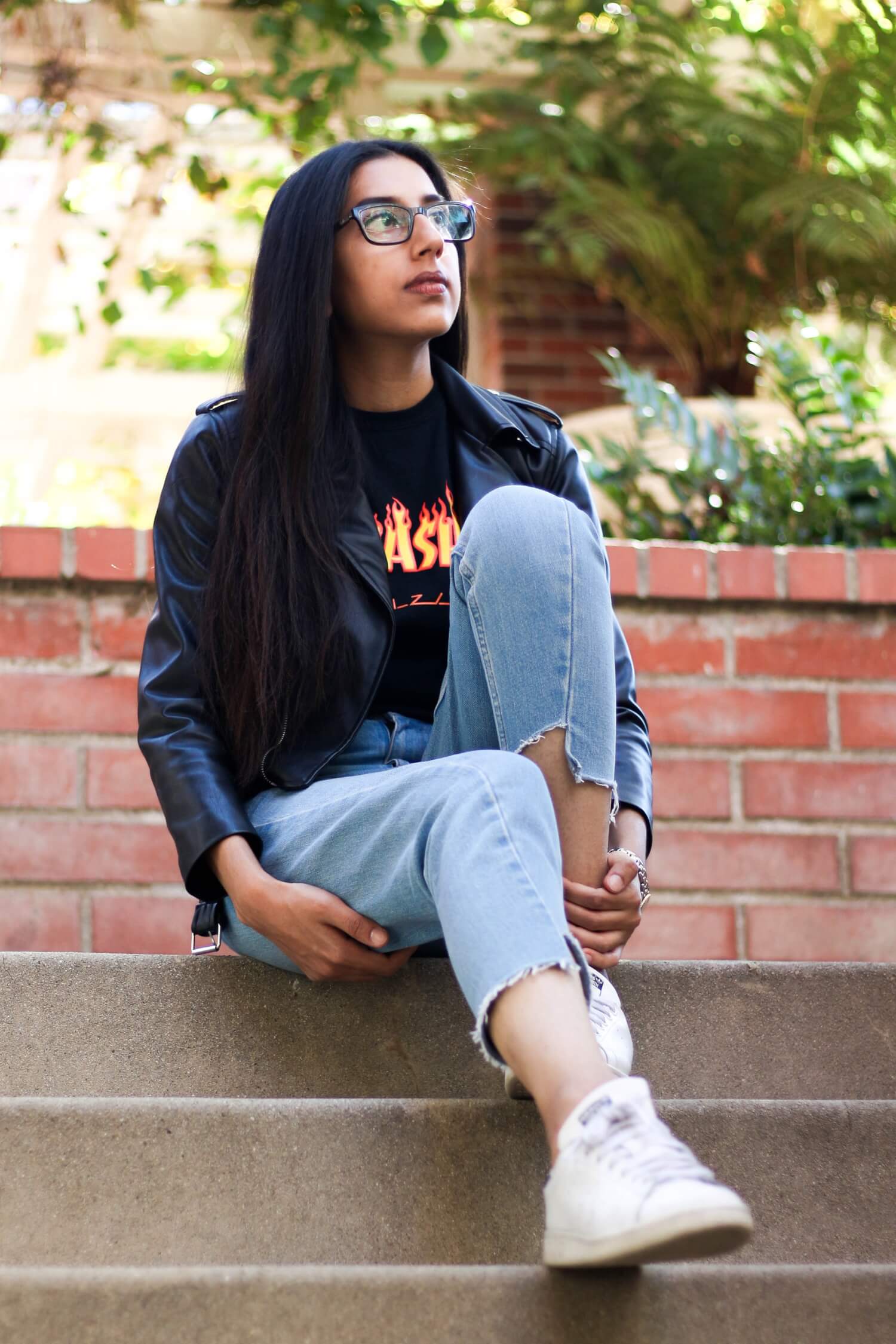 As my life has gotten increasingly busy, and priorities have become more serious, I have noticed myself become more lazy and less inspired with my style. I have made it a point to let myself indulge more when it comes to shopping, since being able to wear things that I love has a huge effect on my disposition (which is super materialistic, but also the truth).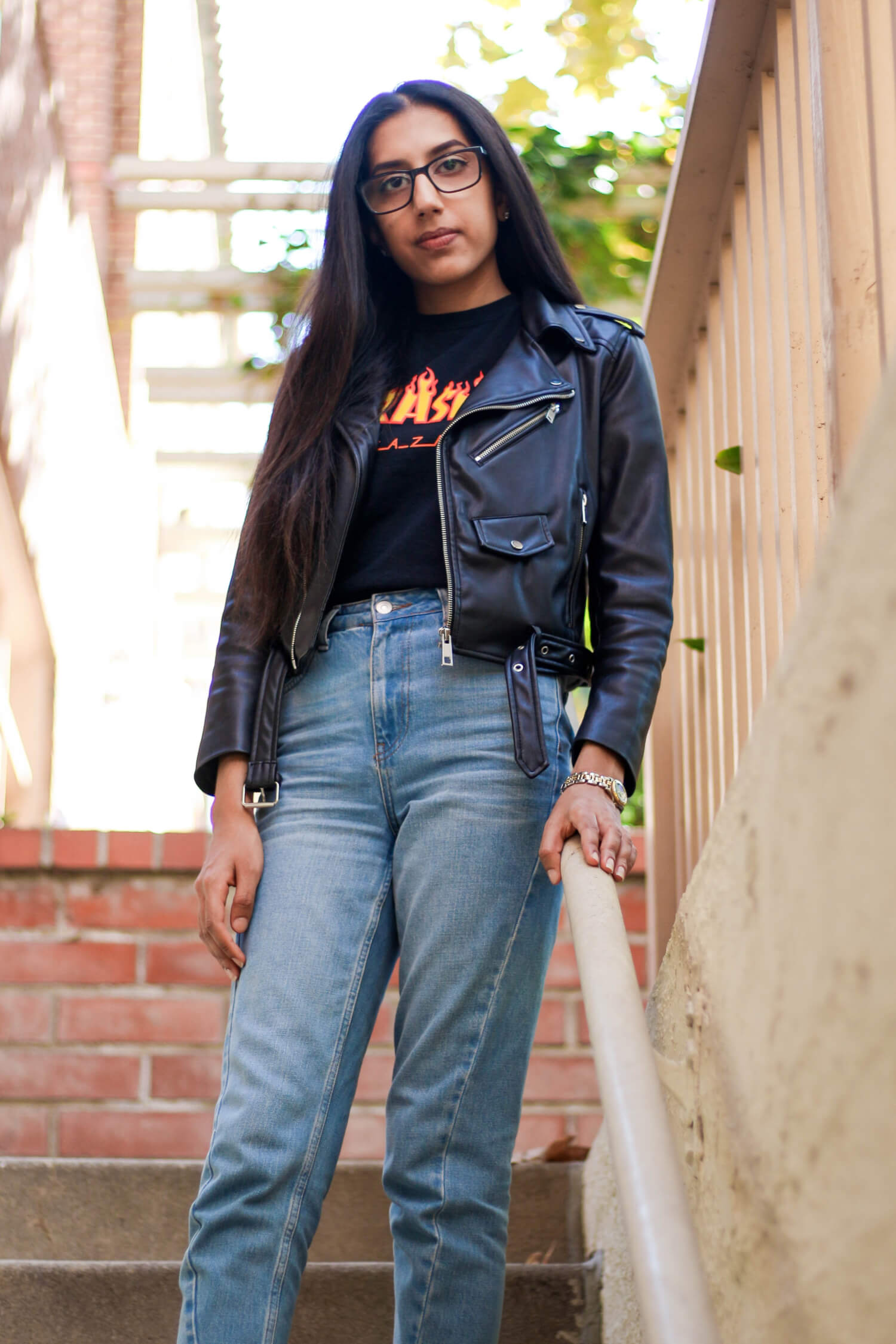 I can remember the night before the first day of first grade when I couldn't sleep, not because I was nervous but because I was too excited about the outfit I had laid out and couldn't wait to put it on in the morning. That moment pretty much sums up my attitude towards my wardrobe throughout my whole life, and it serves as my point of creativity, expression, and energy.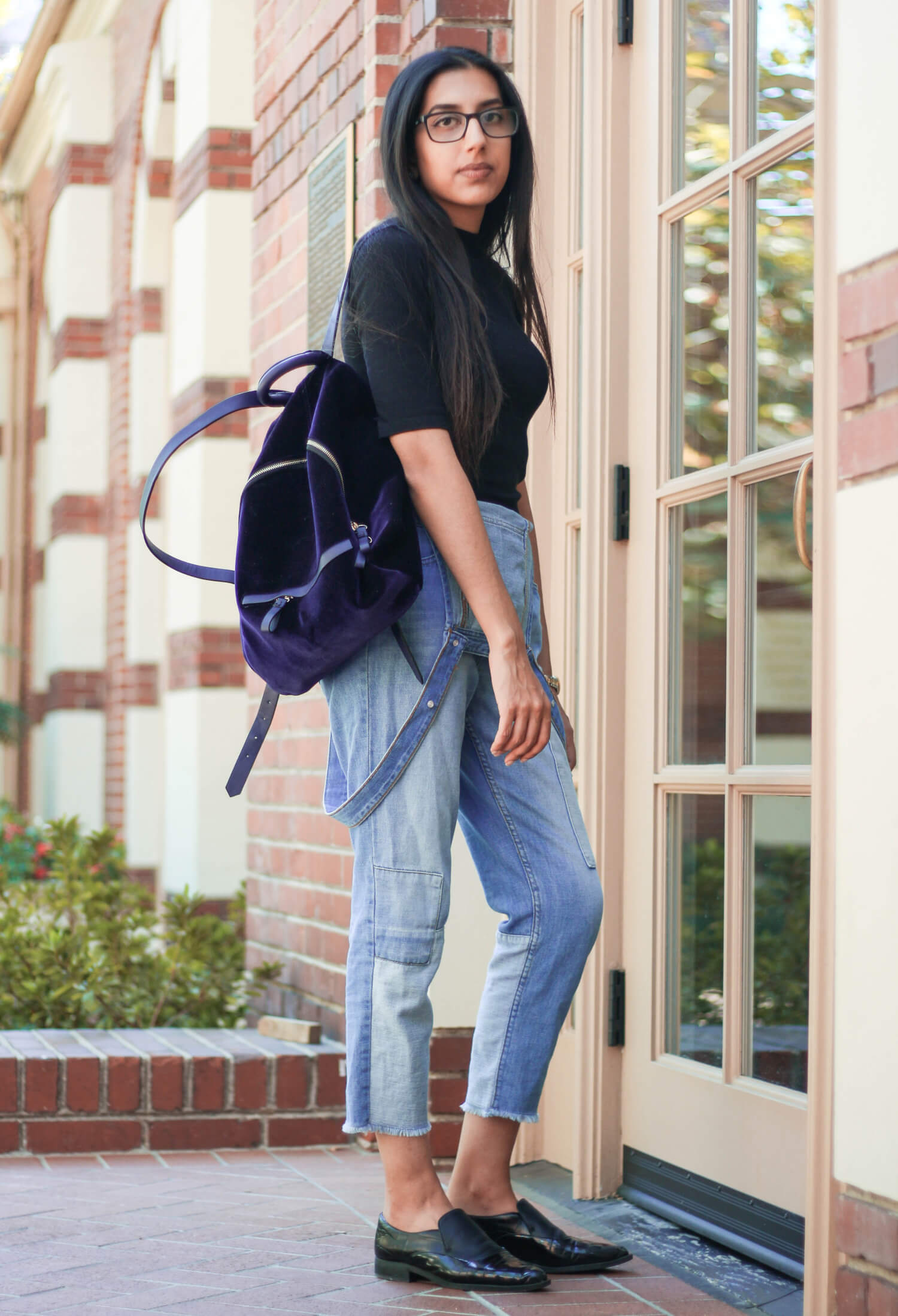 Q: Where do you go to for fashion inspiration?
Truthfully, Tumblr raised me when it comes to the fashion industry. I grew up in a time when magazines were phasing out and bloggers were king (and still are), but I do have some glossy Harper's Bazaar and WWD issues that I still hold onto. I love perusing the styling in various publications, including i-D, The FADER, Oyster, Interview Magazine, The Cut, Paper, and Dazed & Confused.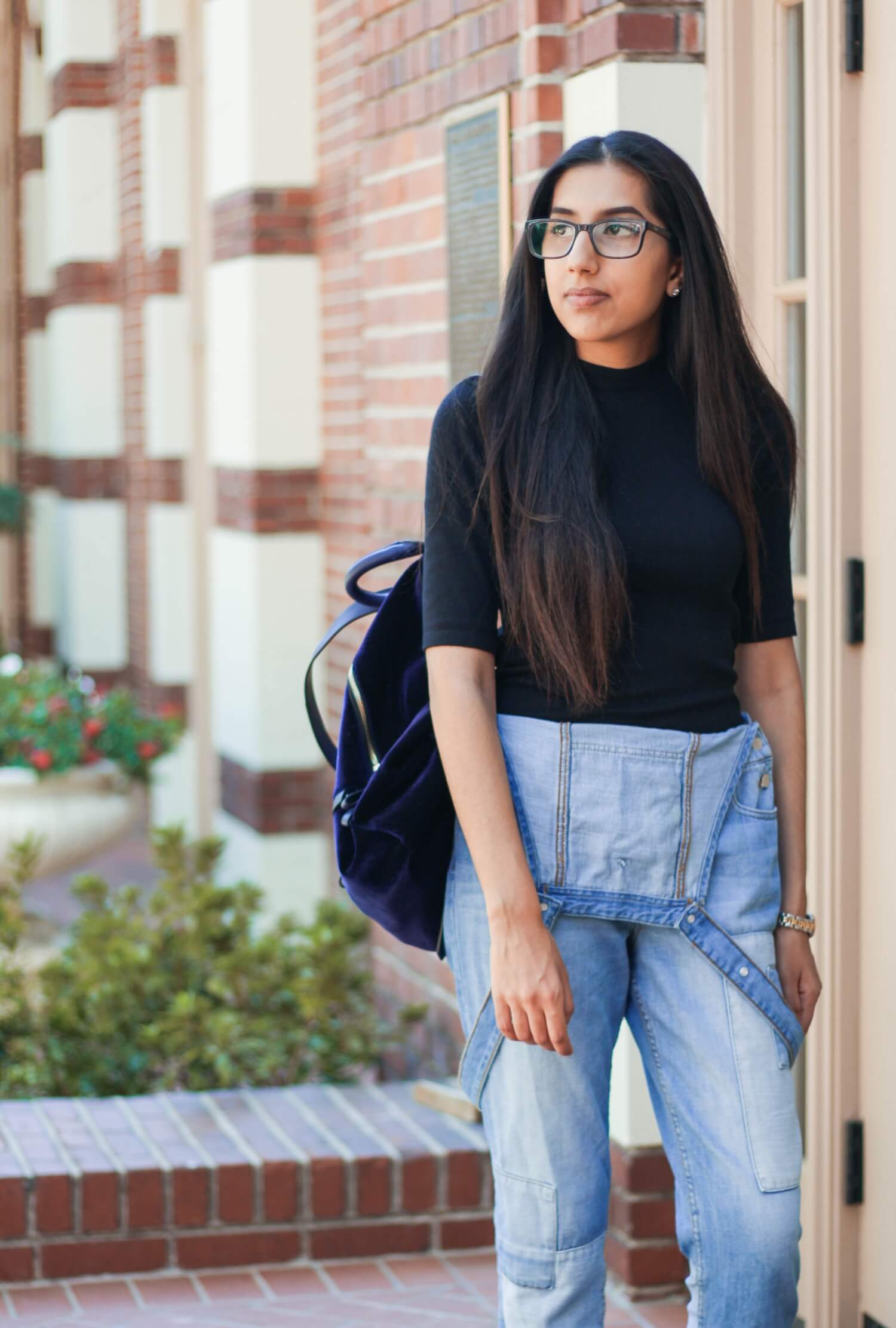 Some of the content creators I am partial to include: Aleali May, Leandra Medine, Aimee Song, The Line-Up, Dina Tokio, Yanin Namasonthi, Margaret Zhang, Olivia Palermo, Vashtie, and The Fashion Citizen.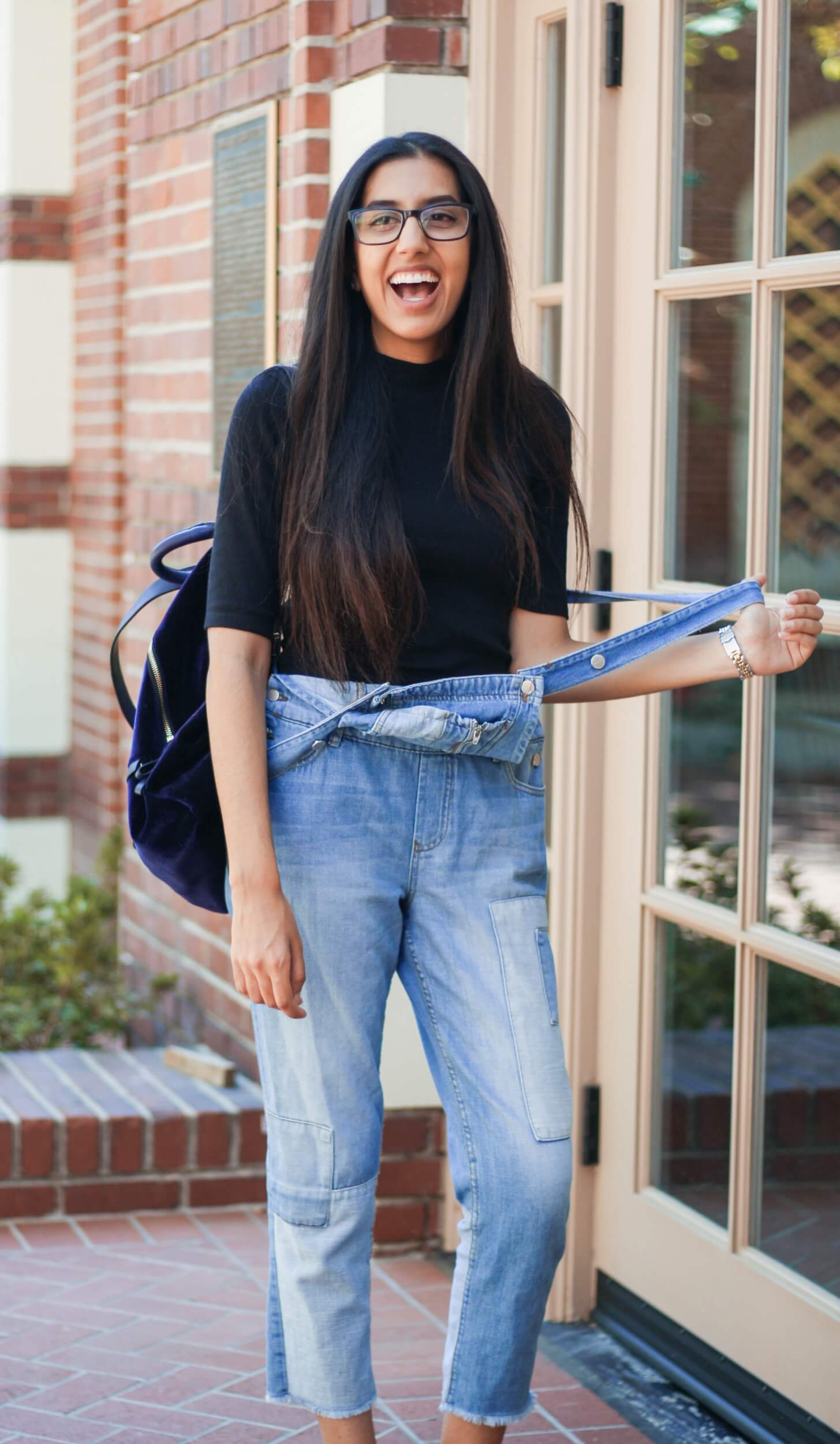 Q: What's your fashion weakness?
Shoes. Any type, from heels, boots, sneakers, and loafers, I'm always drawn to buying a pair over another apparel piece simply for their ability to spice up a plain outfit. I definitely inherited this trait from my mom, and we constantly feed each other's addiction. Since we share a shoe size, we use this as justification for our purchases and steal heels from each other all the time.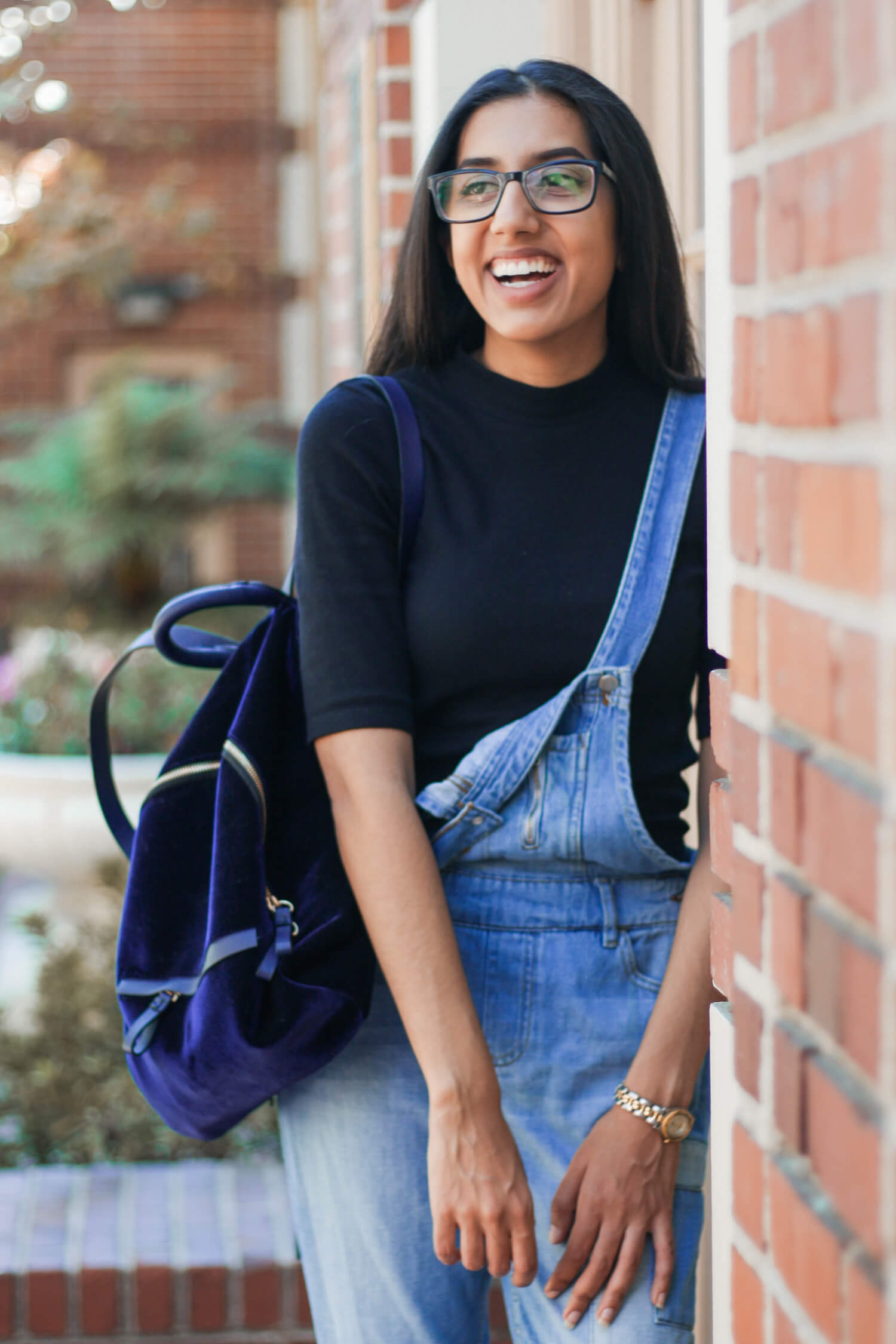 Q: What are some of your current fashion obsessions?
Unique denim pieces, from jackets to jeans, are everywhere. Patches, embroidery, raw hems, and displaced seams can be seen from the runway (Gucci, Vetements) to streetstyle blogs, and I'm obsessed with the showcases of individuality through DIY projects.
xoxo,
Team Curtsy
Follow along on Sabah's adventures at @sabahdelrey.
📸: Jenny Chung (imajennytion)
P.S. This week Curtsy is hosting Curtsy For A Cause at the University of Southern California. We're giving $500 to the sorority with the most points at the end of the week for their philanthropy. Help your sorority win here.