Charlotte is renting her closet on Curtsy. Download the app to rent her dresses (including this white one) now.
PS. Curtsy just launched at UGA. Curtsy lets you rent dresses from fashionistas at your school. Browse, rent and post dresses of your own to make extra CA$H. Download the app now.
Meet Charlotte.
It didn't take us long to find out Charlotte Boyd is the most stylish girl on Clayton St. at the University of Georgia.  She can pull off any style she goes for whether it's mid-calf wrap up chunky heels paired with a dainty white dress or a graphic tee and cutoff boyfriend jeans.  Only this St. Simons native can eat six cheeseburgers and two hotdogs and still look #flawless in a fast food booth. She quickly taught us the ropes of Athens, and now you can live a night in the life of Charlotte Boyd because her closet is open at UGA.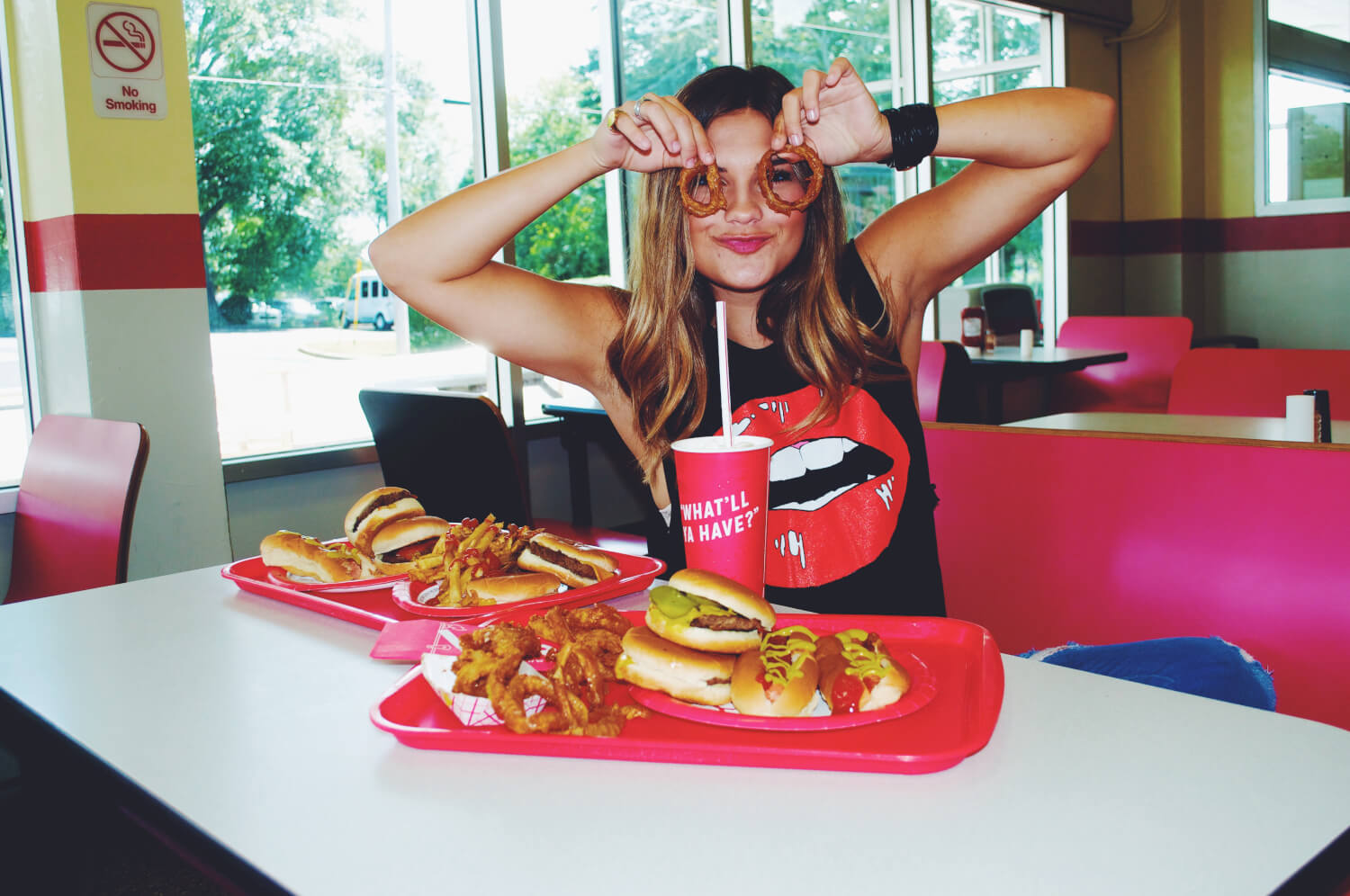 Charlotte describes herself as a simple Southern gal, but in our opinion, she's much more than that. She's been crowned the Cheeseburger Queen by all of her friends. And believe me, we witnessed it, too.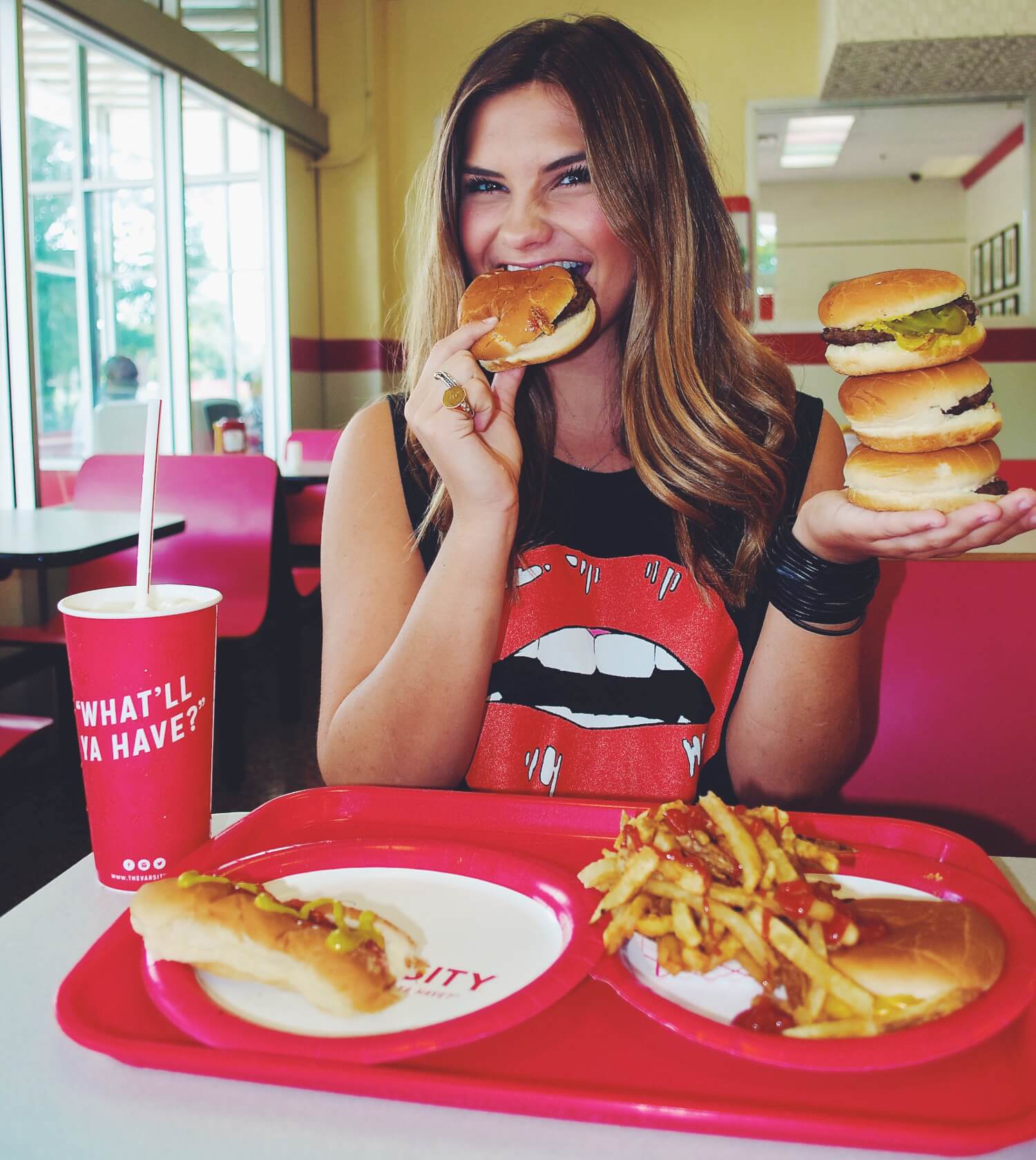 Her favorite part about cheeseburgers? The fact that they, too, need dressing up like any night on the town and you may as well go all out.  Life is too short, people!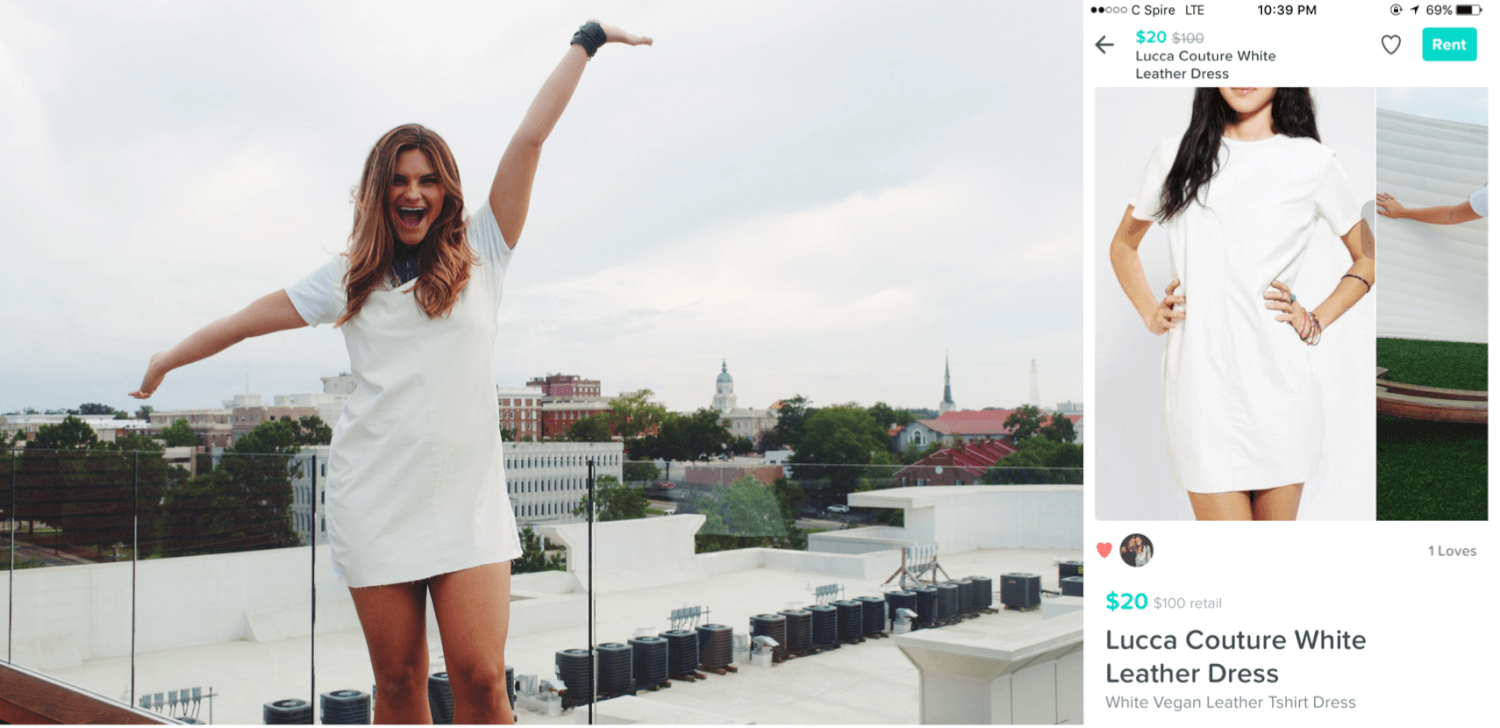 A day in the life of Charlotte Boyd goes a little like this:
Breakfast— Heirloom Cafe. We suggest The Boyd Biscuit Original: an open faced biscuit with pimento cheese, sausage, a poached egg, and complete with their homemade raspberry jelly.  [Thank goodness for Curtsy's Sh*t Happens Coverage incase of the jam falling on your lap!]
Lunch— Last Resort Grill. It's an Athens staple. You can't go wrong with their Southwest Salad or the Veggie Burger.
Dinner— The Branded Butcher.  It's a farm to table restaurant, so what's not to love?  Order the cheese plate and butcher board to start, and follow with their steak for your main course. You'll be happy that you did.
Cocktails— Definitely the National.  They serve FROSé! What's not to love? Summer is fleeting, so grab your friends and enjoy it while you can!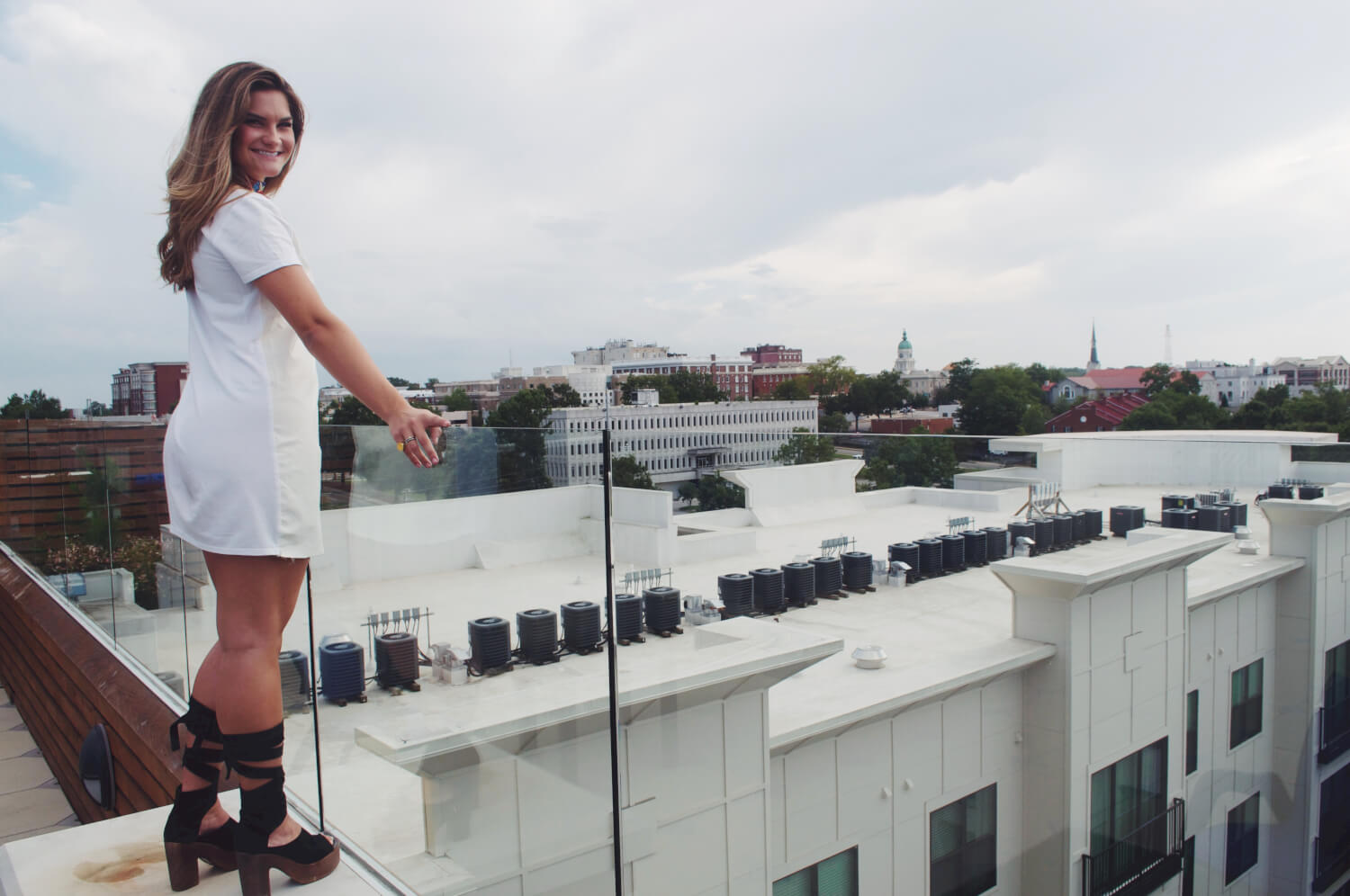 Charlotte's fascination with fashion started at an early age.  She remembers looking at Vogue when she was just 6.  Her fashion inspiration is a culmination of Pamella Protzel's fun and eclectic taste in patterns while still remaining functional.  She's also inspired by the renowned Gabrielle Bonheur Chanel, aka CoCo.
As a young woman, CoCo Chanel defied societal notions and made an empire for herself, fueled by sheer, raw talent, and determination. I think this speaks volumes for all young fashionistas that no dream is ever too far from your reach.  To me, fashion is more than what you wear, but the reasons why you do.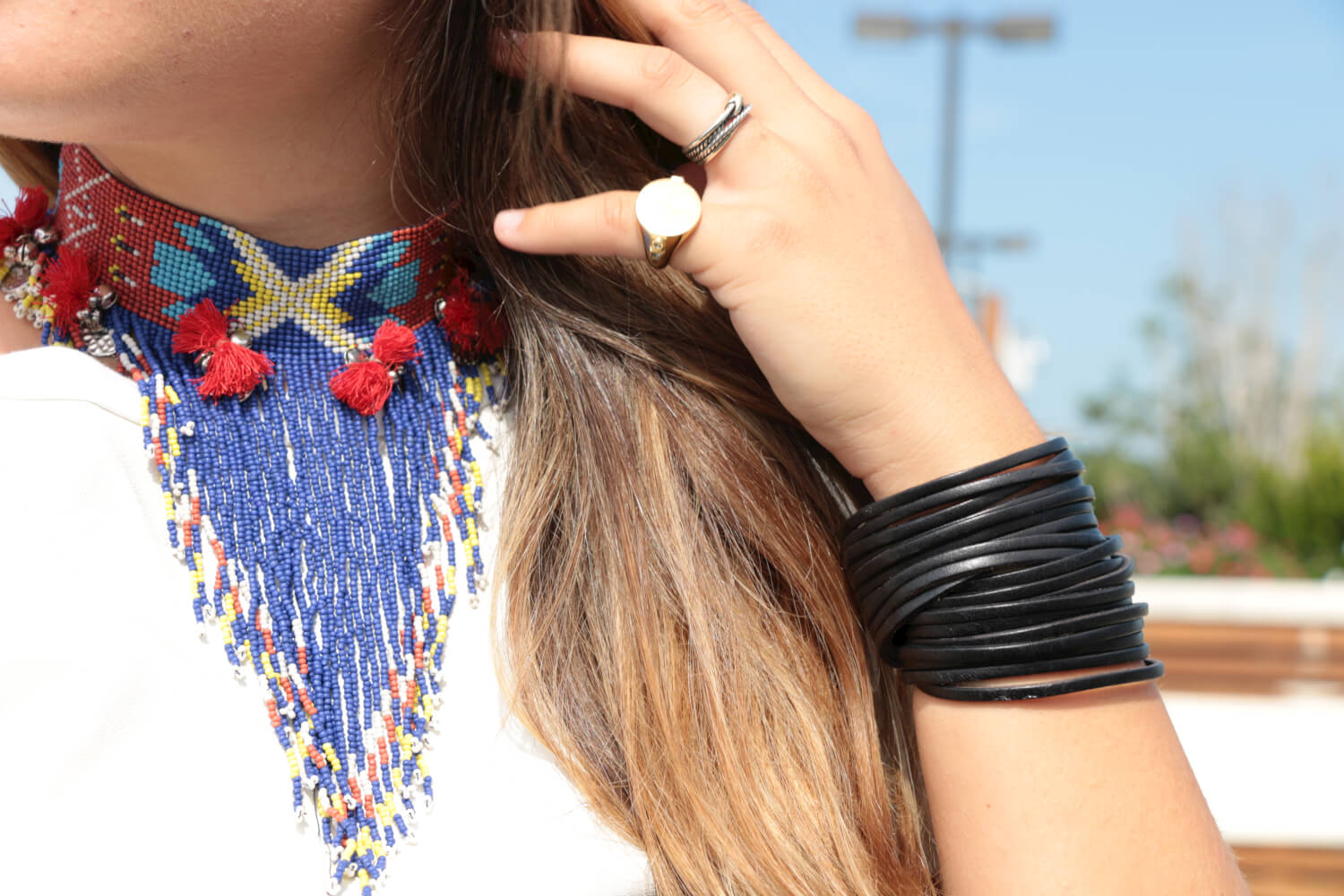 Q: What are your outfit staples?
My Rolex Datejust (which is actually a men's watch) coupled with my David Yurman bangles.  Through a few rings on the other hand, and I'm out the door.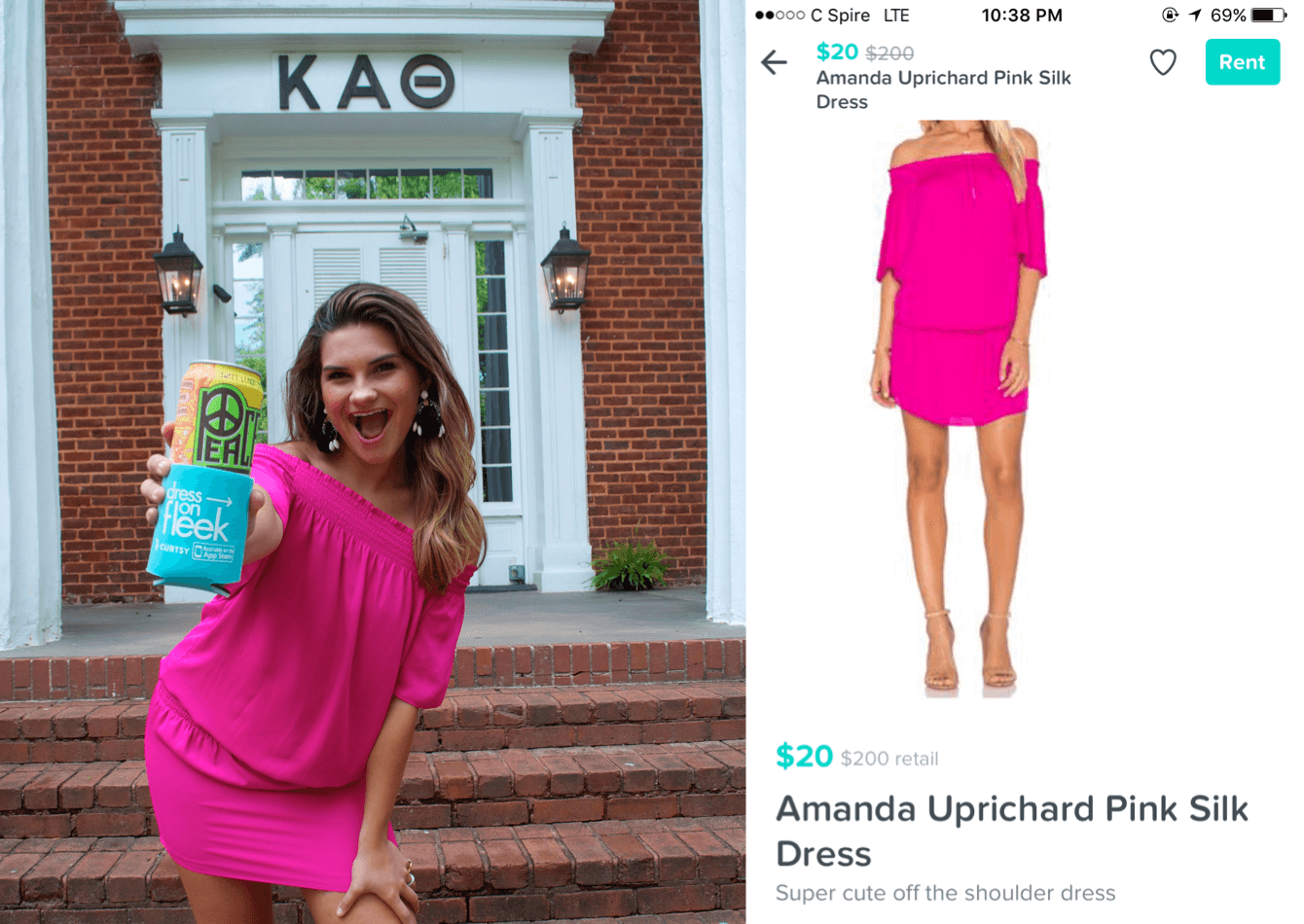 She left us with one piece of advice this afternoon.
Never allow yourself to be bogged down by the negativity. While it may be hard, reevaluate your life and cut out the source of unhappiness. Life is simply too short. Life is a gift and each day is an opportunity for success. The worth that each of us possess is completely invaluable and we have to stop allowing it to be compromised. Just like your wardrobe, adorn yourself with the ultimate accessories in life to make it the perfect outfit.
xoxo, Team Curtsy
Follow Charlotte on her adventures at @char_lottes_of_fun.
?: Ally Taylor (@allyt143)
---
Like what you see? Borrow Charlotte's looks from this photoshoot on Curtsy. Download the app now.