Charlynn is renting her closet on Curtsy. Download the app to rent her clothes now—including this white lace LF cocktail dress.
PS. Curtsy is live at the University of Southern California. Curtsy lets you rent dresses from fashionistas at your school. Browse, rent and post dresses of your own to make extra CA$H. 
Download Curtsy here.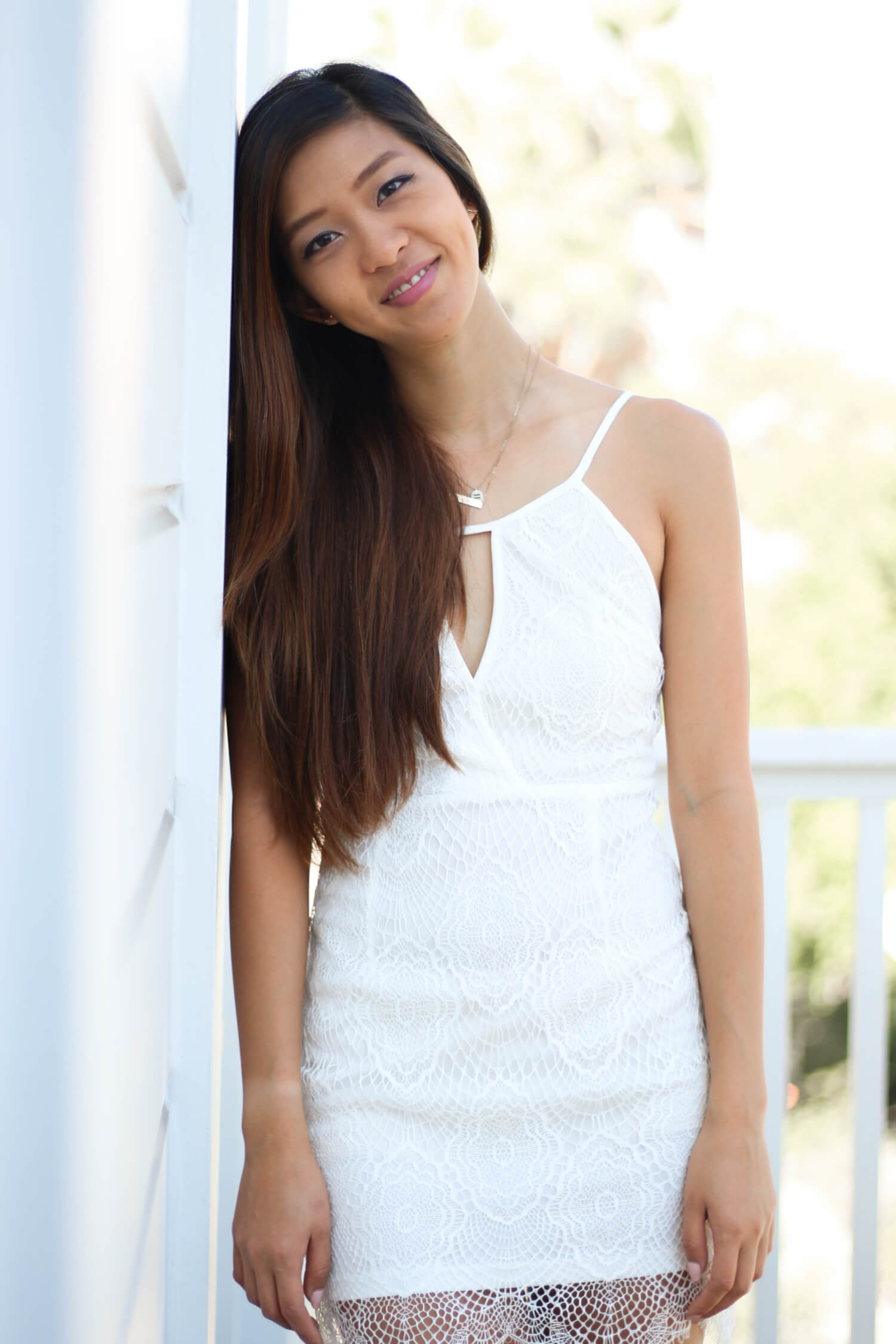 I'm originally from Honolulu, Hawaii, but I'm really loving being in Los Angeles. There's always something exciting going on in town, and I've made some really awesome friends at USC that make me feel right at home.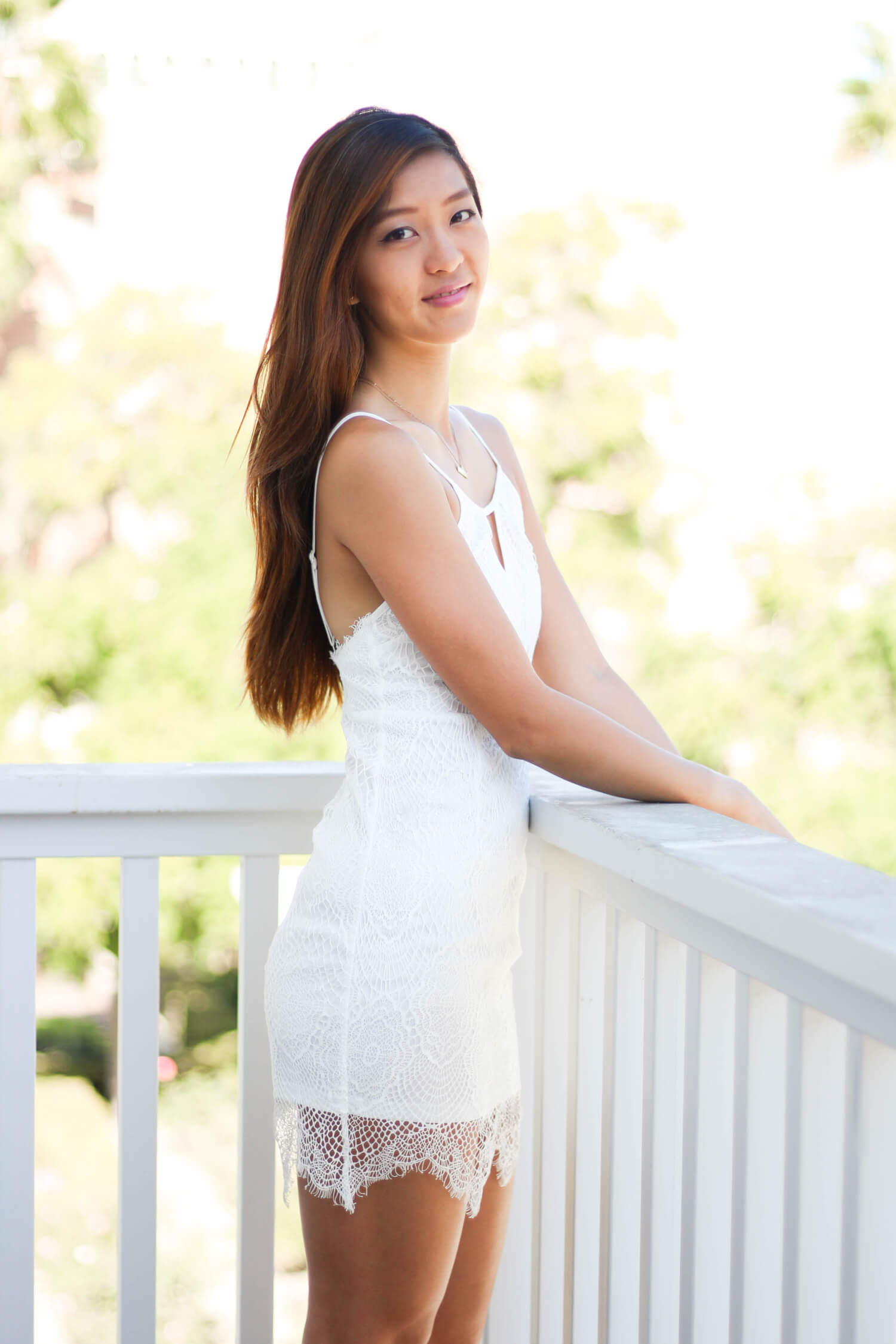 I'm involved in a lot on campus, but my favorite extra curricular activities are probably my dance team, Chaotic 3 Hip Hop Dance Team, and Troy Camp at USC. Chaotic 3 is such an awesome mix of talented and friendly people and Troy Camp is just the biggest family on campus.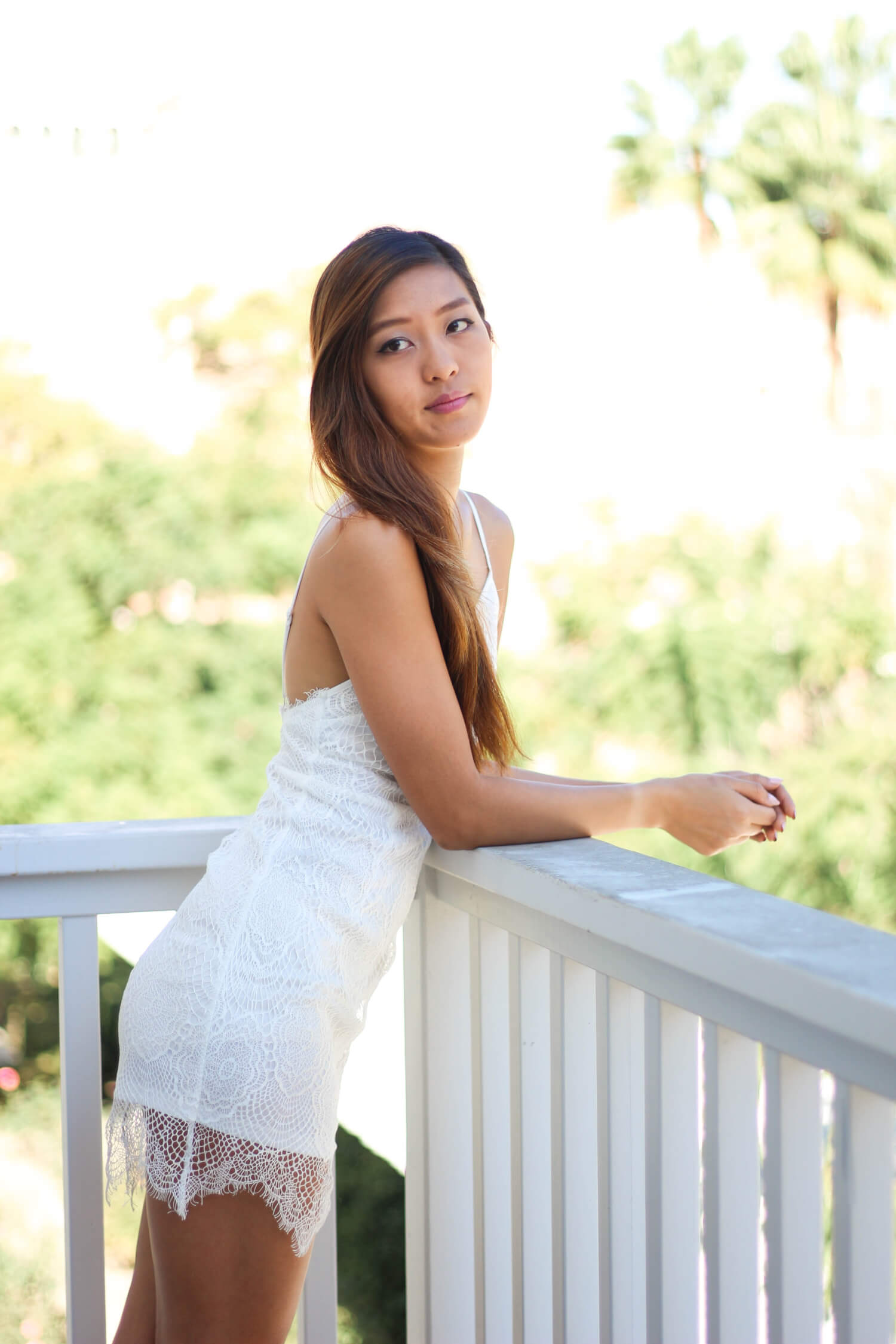 With so many yummy options around downtown LA, the most difficult part about living in downtown is making a decision about where to go.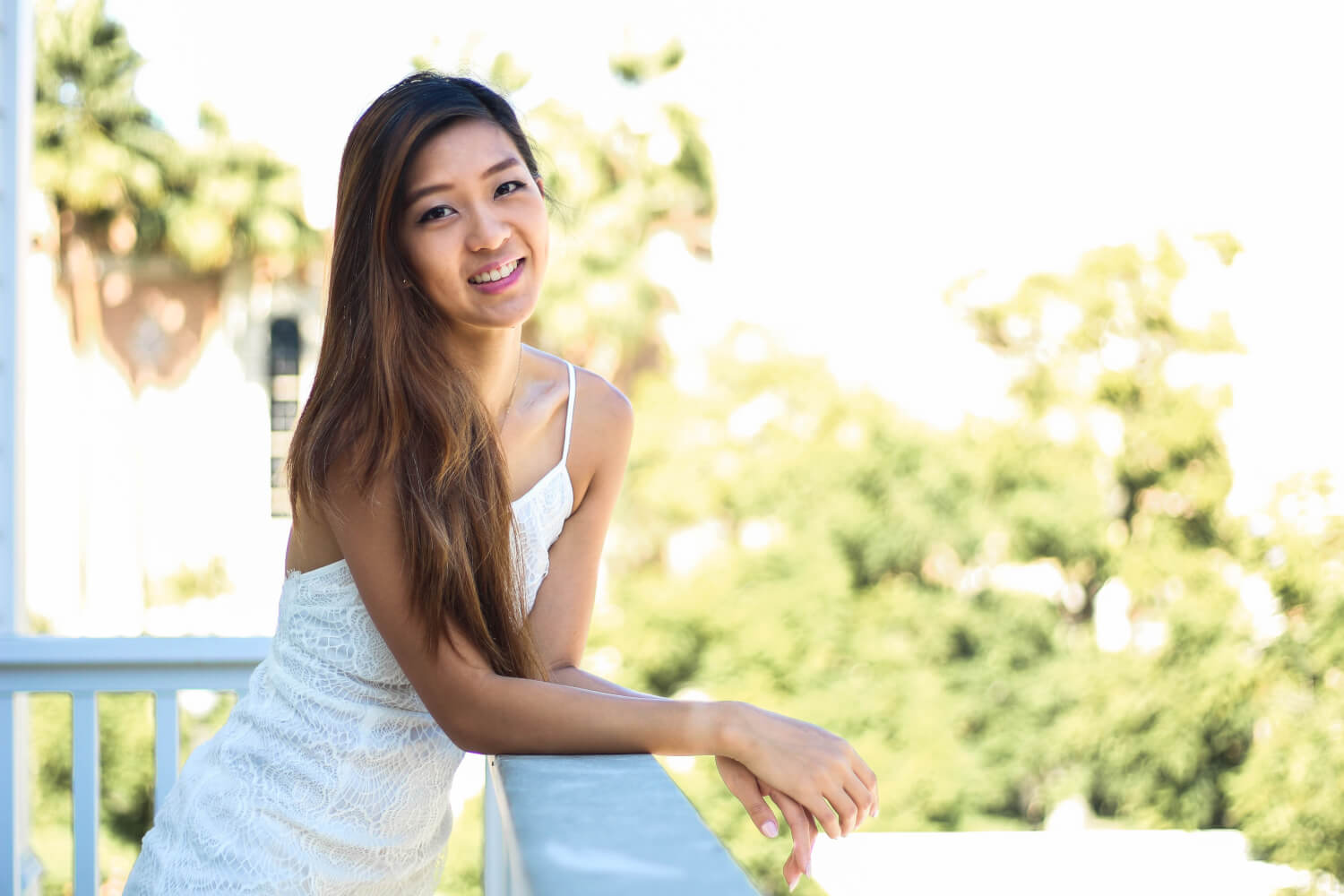 On an ideal weekend, I start with coffee from Stumptown Coffee in the Arts District and then make my way to the American Apparel Warehouse Store to scope out some good deals on clothing.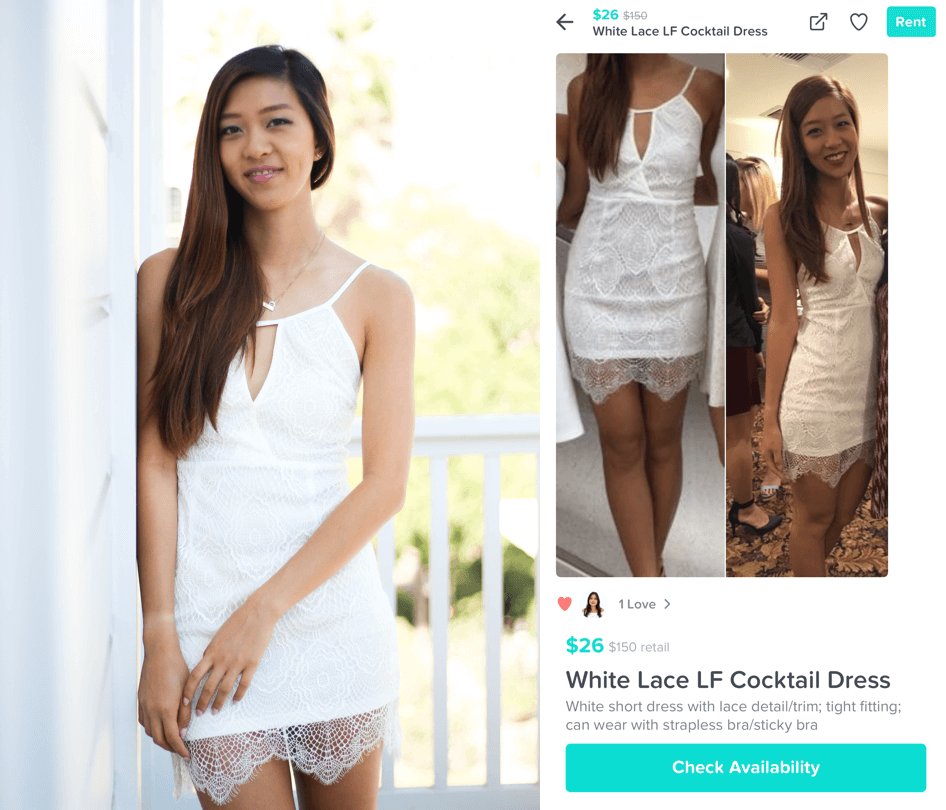 My personal style tends to circulate around comfort and simplicity. Over the years, I have drifted away from pastel and light airy colors to a monochromatic color scheme.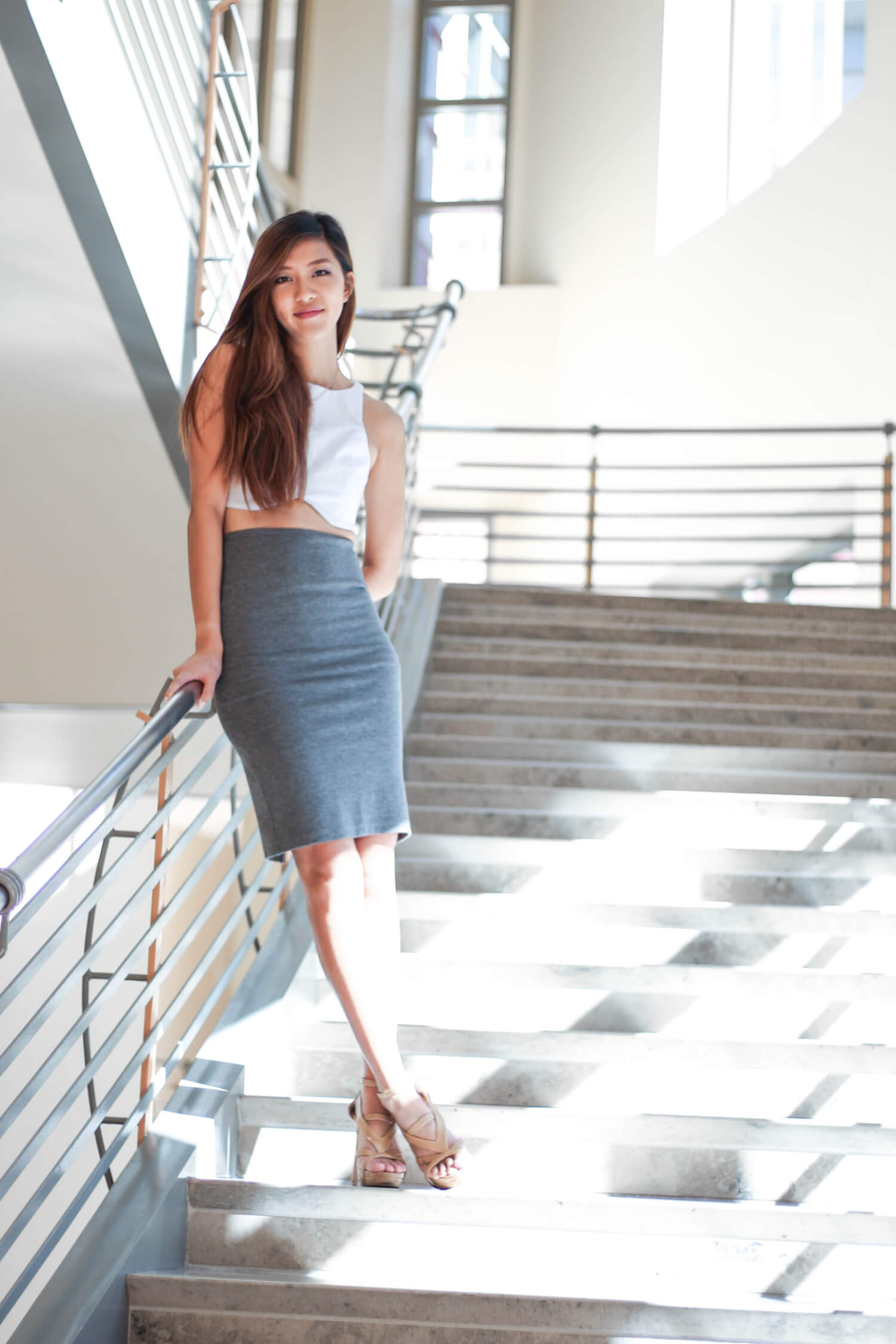 I'm not sure why the change happened, but I look back at old photos and still think that some of my outfits were nice, just not who I am today.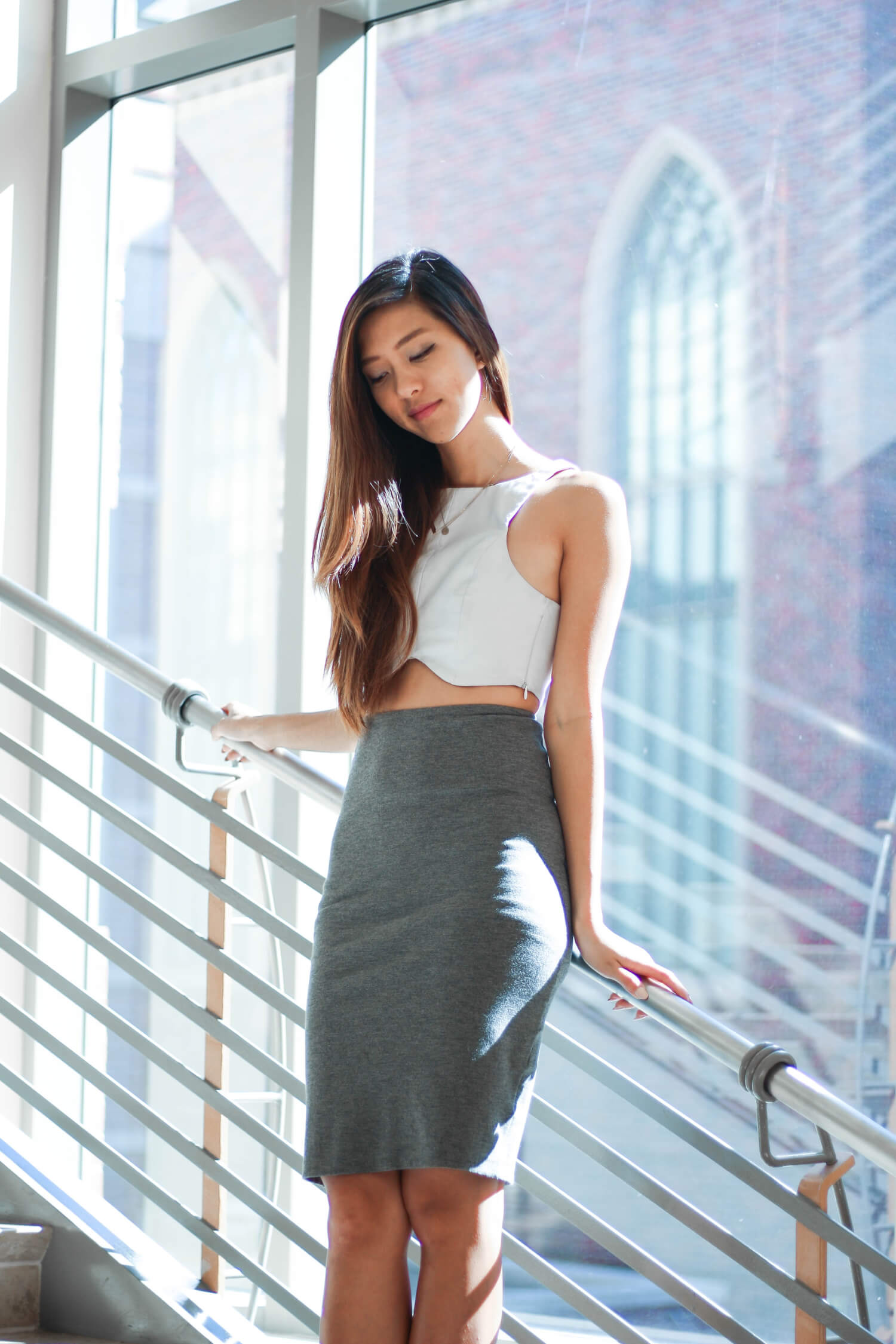 Additionally, I have been more attracted to simple silhouettes and pants as opposed to dresses.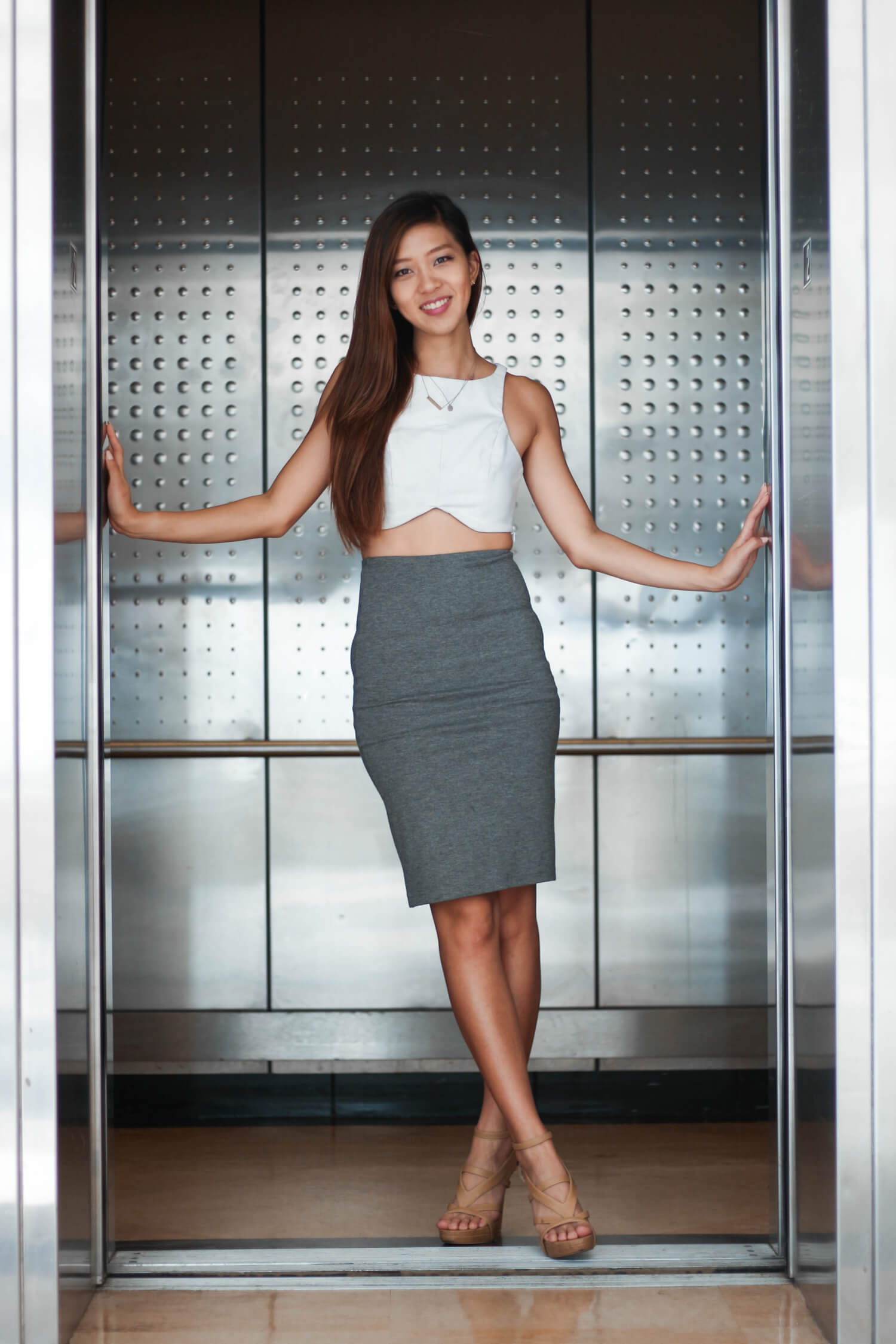 Sticking to a monochromatic color scheme has made forming outfits easy. I also typically stick with comfortable fabrics that are easy to care for.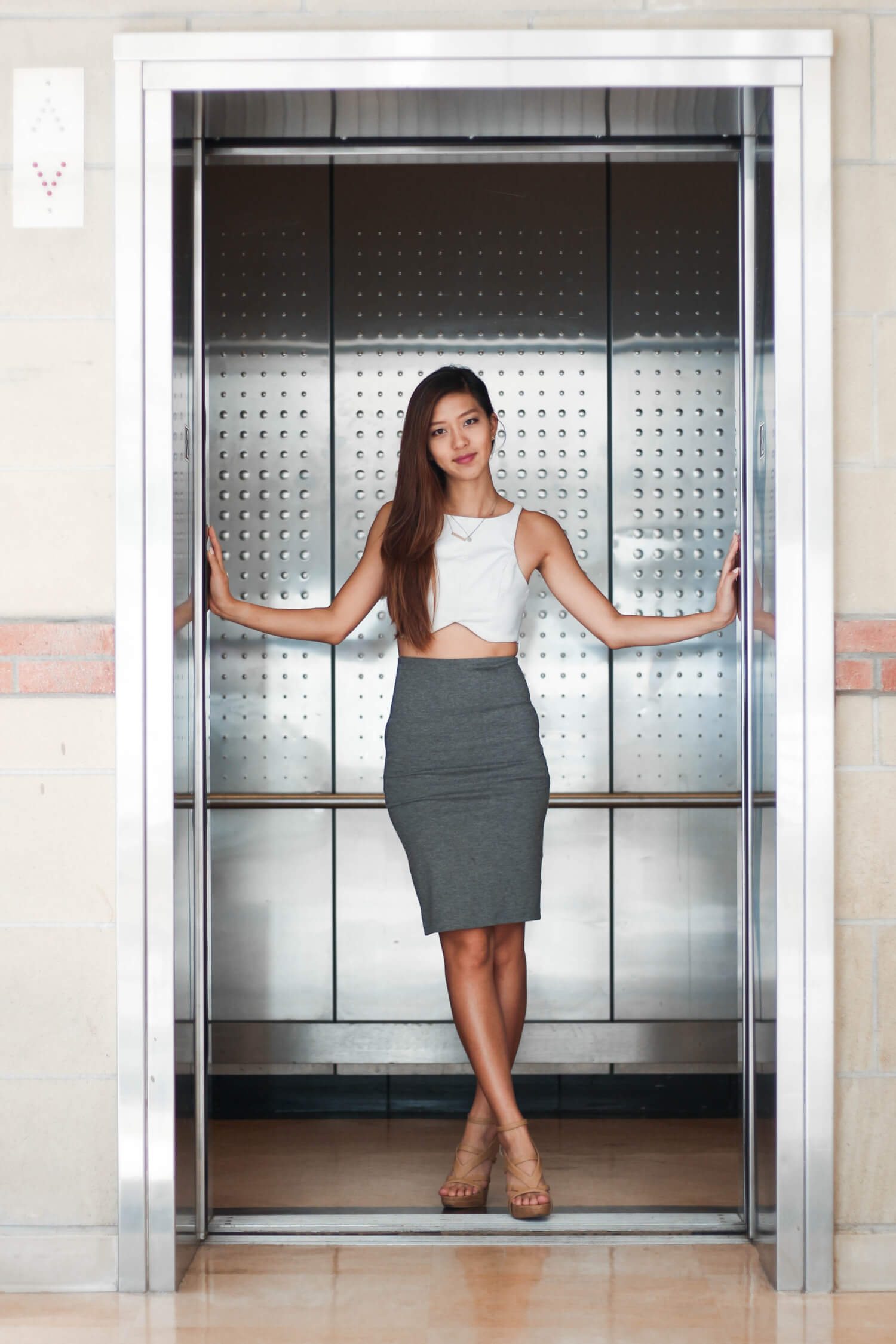 My favorite styles involve a high neckline for tops and a high waist for pants or shorts to best accentuate my body shape. Ultimately, if you were to take a look at my closet, my personal style is primarily composed of high neck crop tops, high waisted jeans, and fitted dresses with simple designs.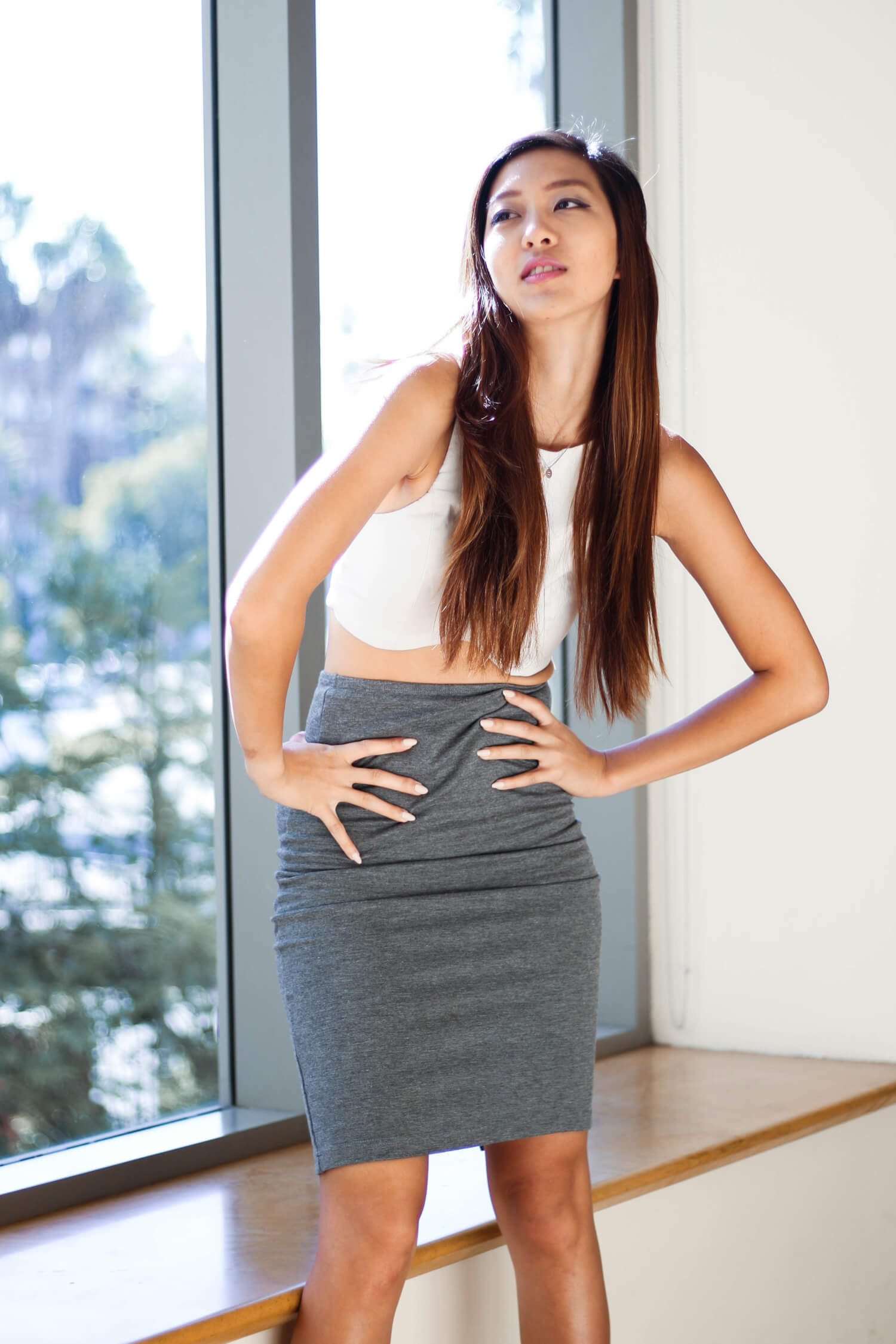 One of my fashion weaknesses is my diversity of style. I think that I could definitely expand and experiment with different textures, cuts, and colors to expand my wardrobe and add a little flair to my day-to-day routine.
This is why I love the idea of Curtsy! It's awesome that I can experiment with styles without committing to a full purchase and can rent a dress for a special occasion.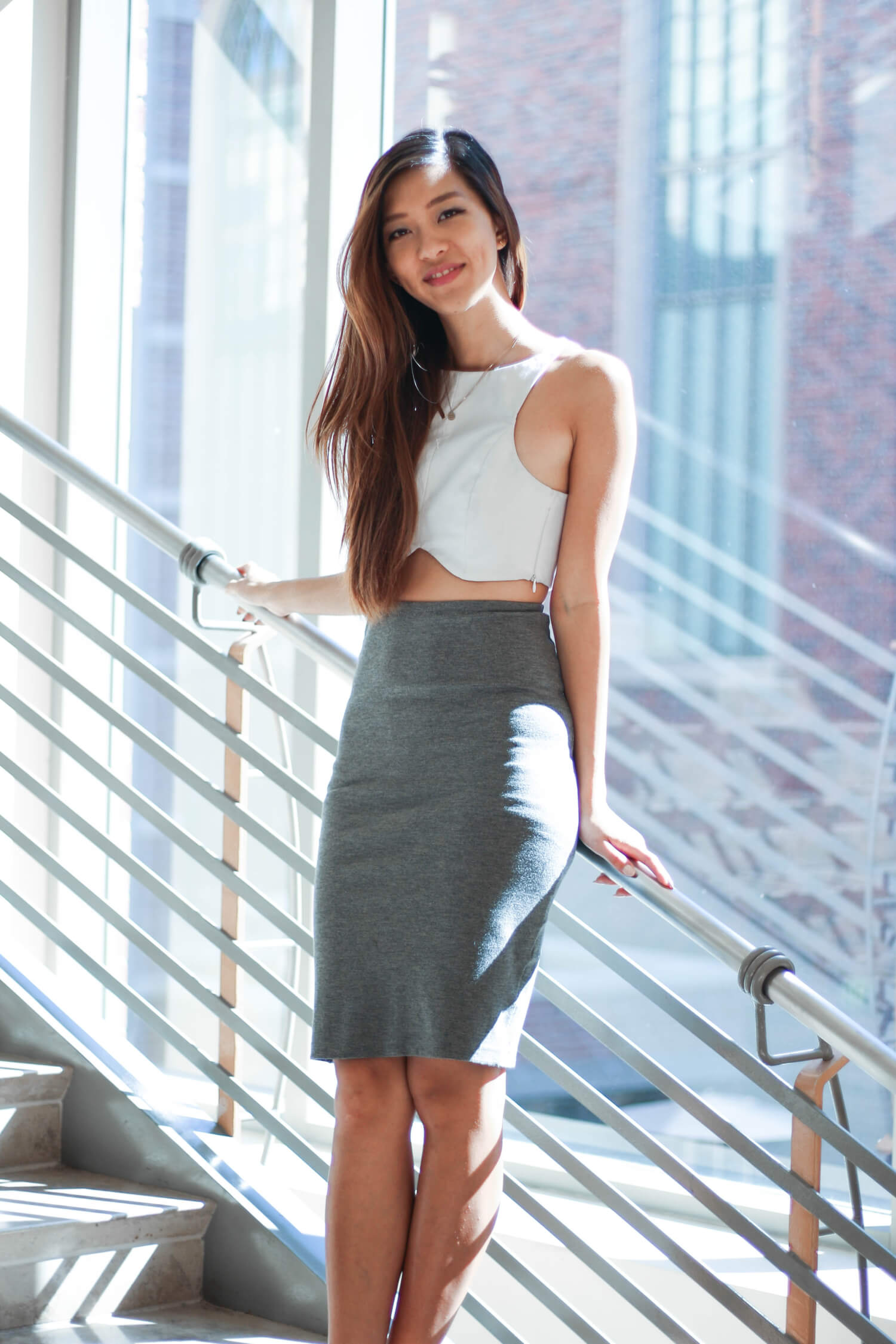 xoxo,
Team Curtsy
Follow along on Charlynn's adventures at @meowwlynn.
📷: Jenny Chung (@imajennytion)
---
How's Curtsy work? It's simple.