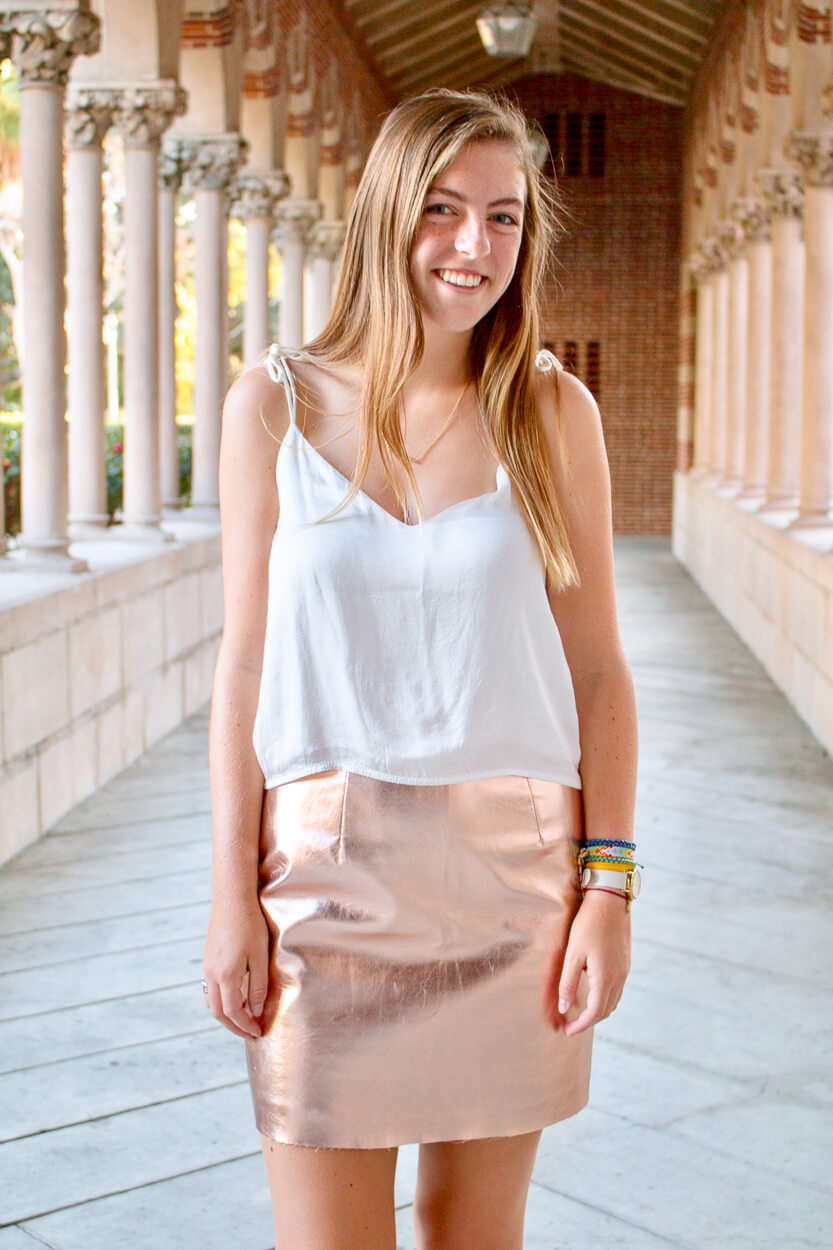 Megan is renting her closet on Curtsy. Download the app to rent her clothes now.
PS. Curtsy is live at USC. Curtsy lets you rent dresses from other girls at your school. Browse, rent and post dresses of your own to make extra CA$H. 

Megan McSherry is originally from New York but has always connected with the more laid-back California way of life. She's currently a student at the University of Southern California and is involved in Greek Life, Troy Camp, and the Fashion Industry Association. She also has a fashion, music, and conscious consumerism blog called
Tunes and Tunics
. In her free time at USC, Megan enjoys playing her ukulele. Since her guitar was too big to bring across the country, her ukulele goes with her absolutely everywhere in LA.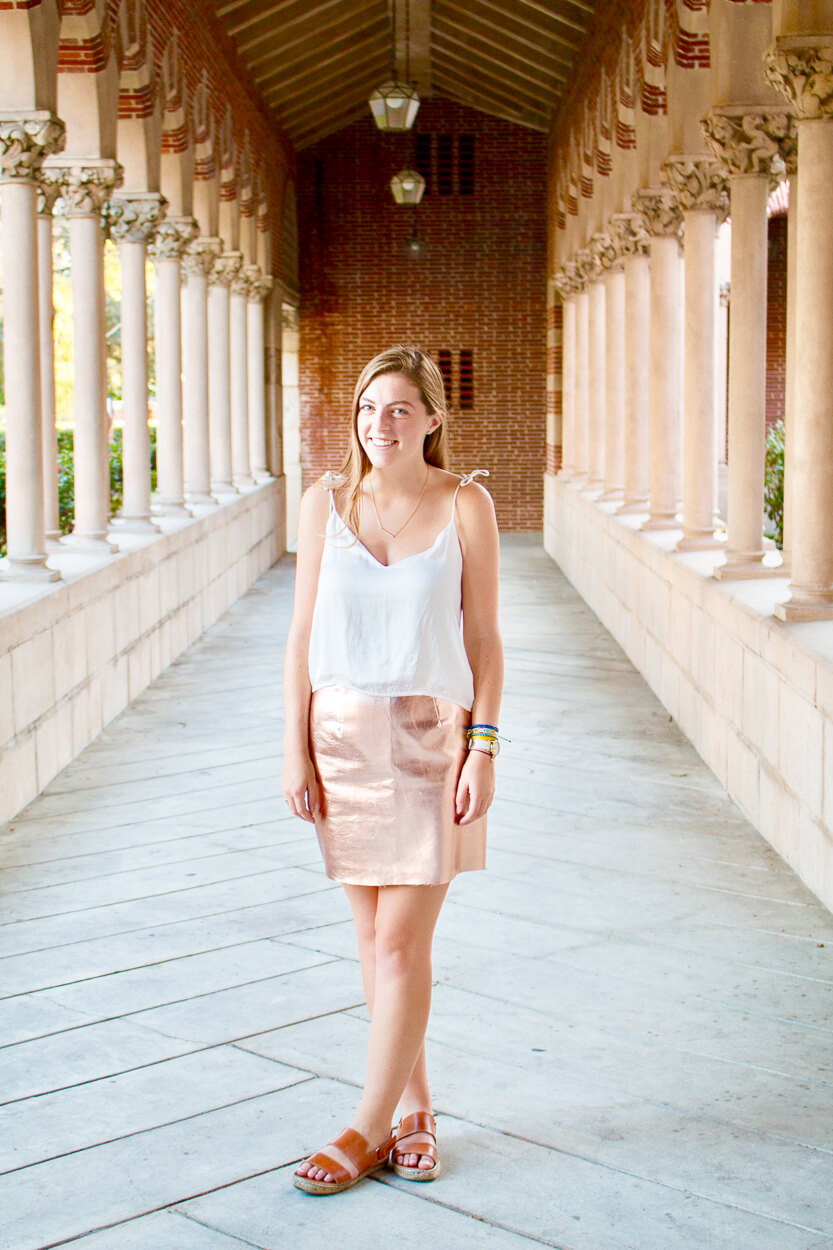 Curtsy: What are some of your favorite things about living in Los Angeles? 
 Megan: I absolutely love going to Melrose Trading Post. Since January, I have only purchased sustainable clothing — so either thrifted clothes, clothes from second-hand sites like ThredUp or Poshmark, or clothes from companies that demonstrate they take the environment and the wellbeing of their factory workers into account.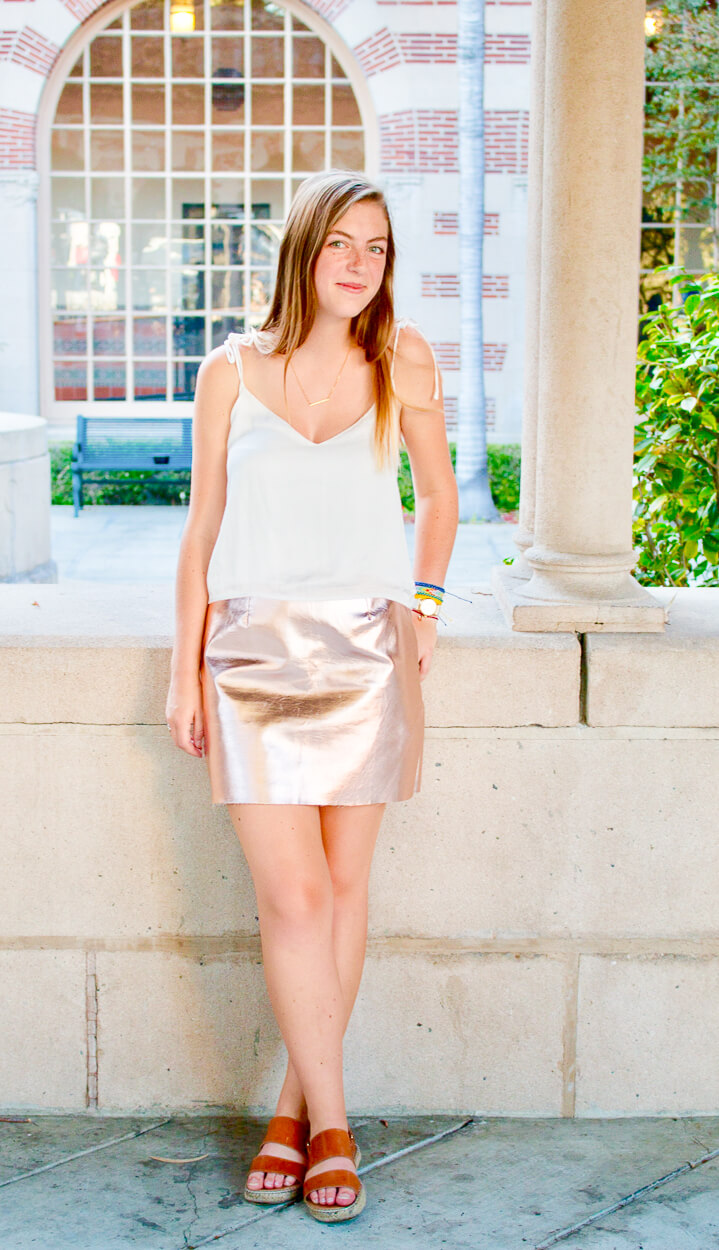 Melrose Trading Post is like a goldmine for thrifted options. I got my favorite jean jacket and jean shorts there, as well as a flannel and vintage sunglasses. It's also in the heart of Melrose, which is an all around awesome area to be in.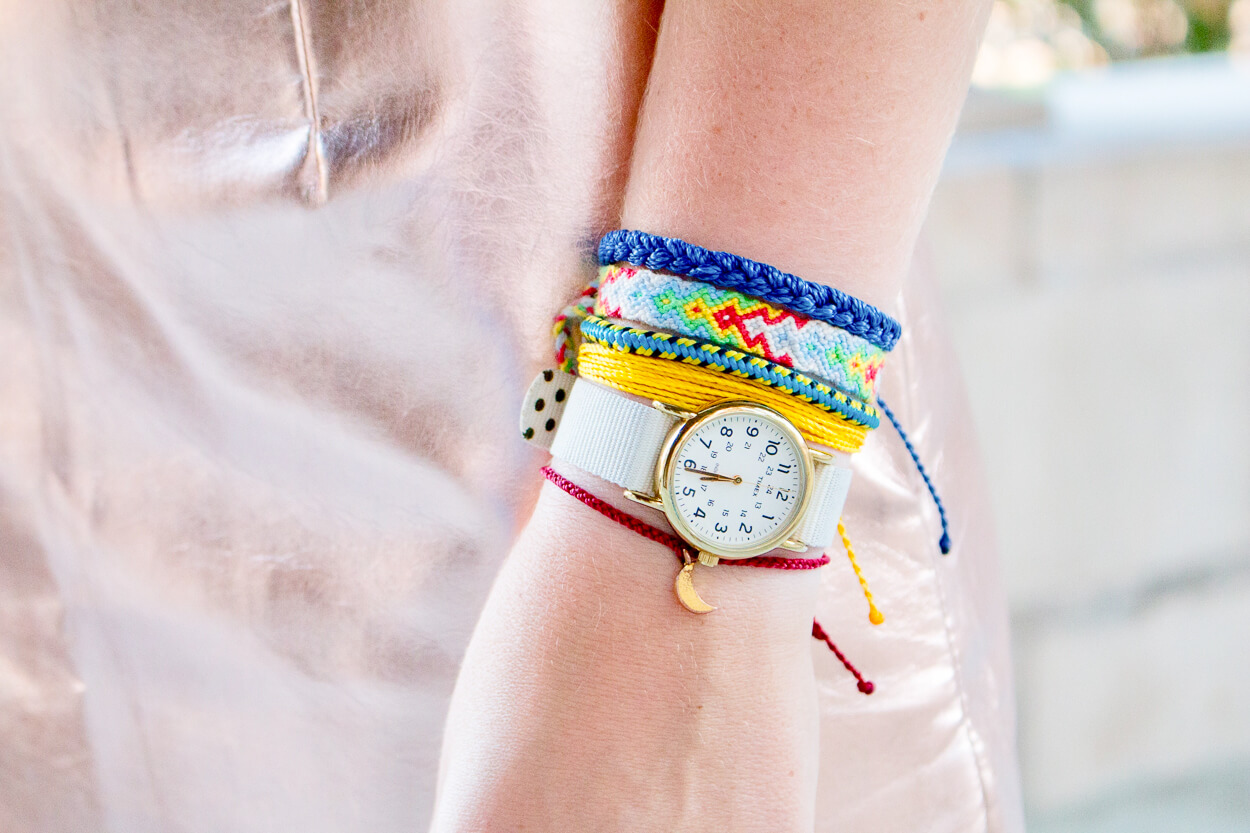 C: What types of trends do you lean towards? 
MM: My personal style is all over the place. I wear skirts almost every day, but I also have a soft spot for my torn up high waisted mom jeans. I'm definitely one of those people that has a different style every day, but that keeps it fun!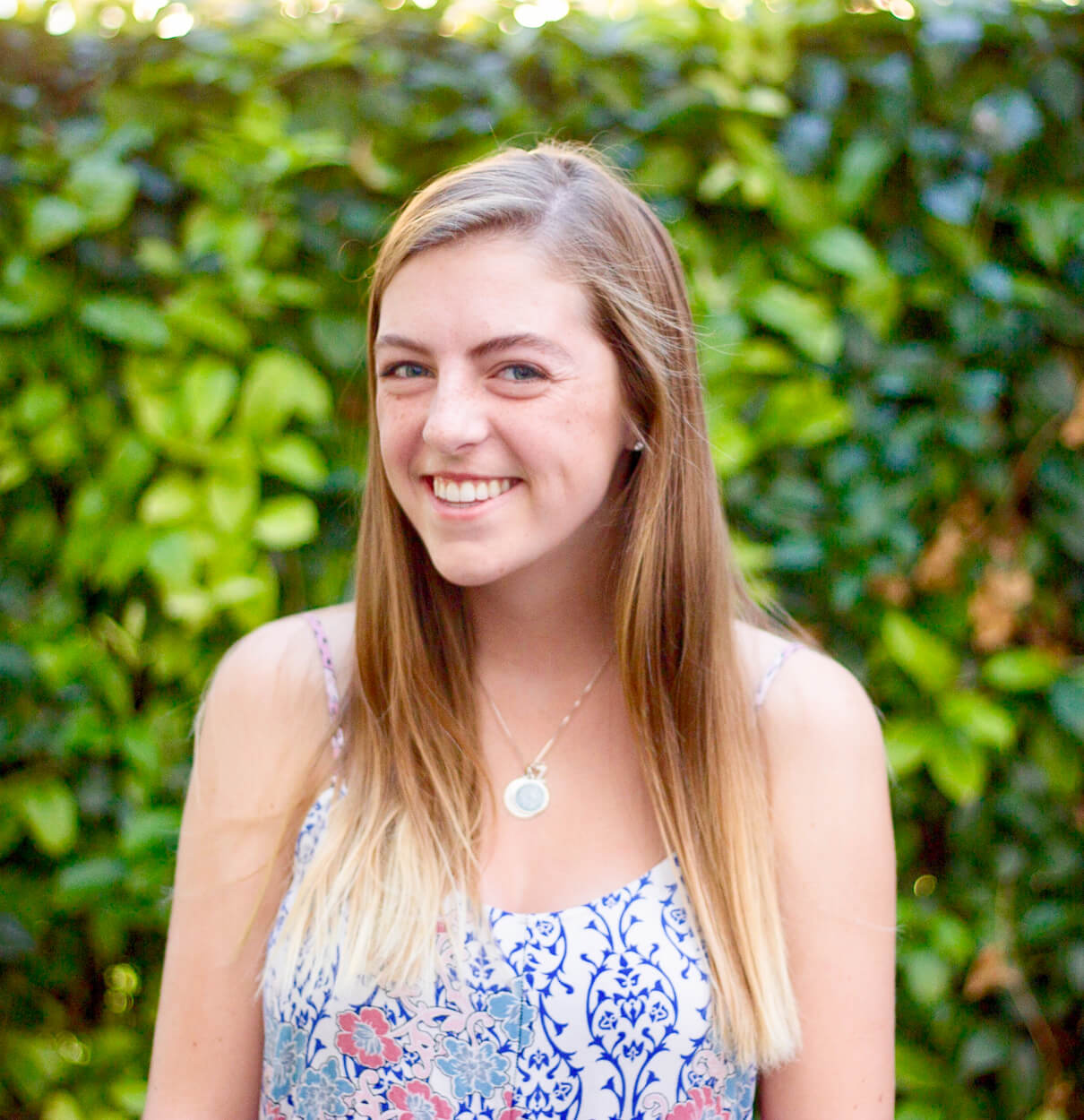 In middle school I went through an insane preppy period. I wore collared shirts (and even collared dresses), Sperry's and hair bows every single day. Once I transferred to a Catholic High School and had to wear a collared shirt and plaid uniform skirt every day, I became sick of the preppy style.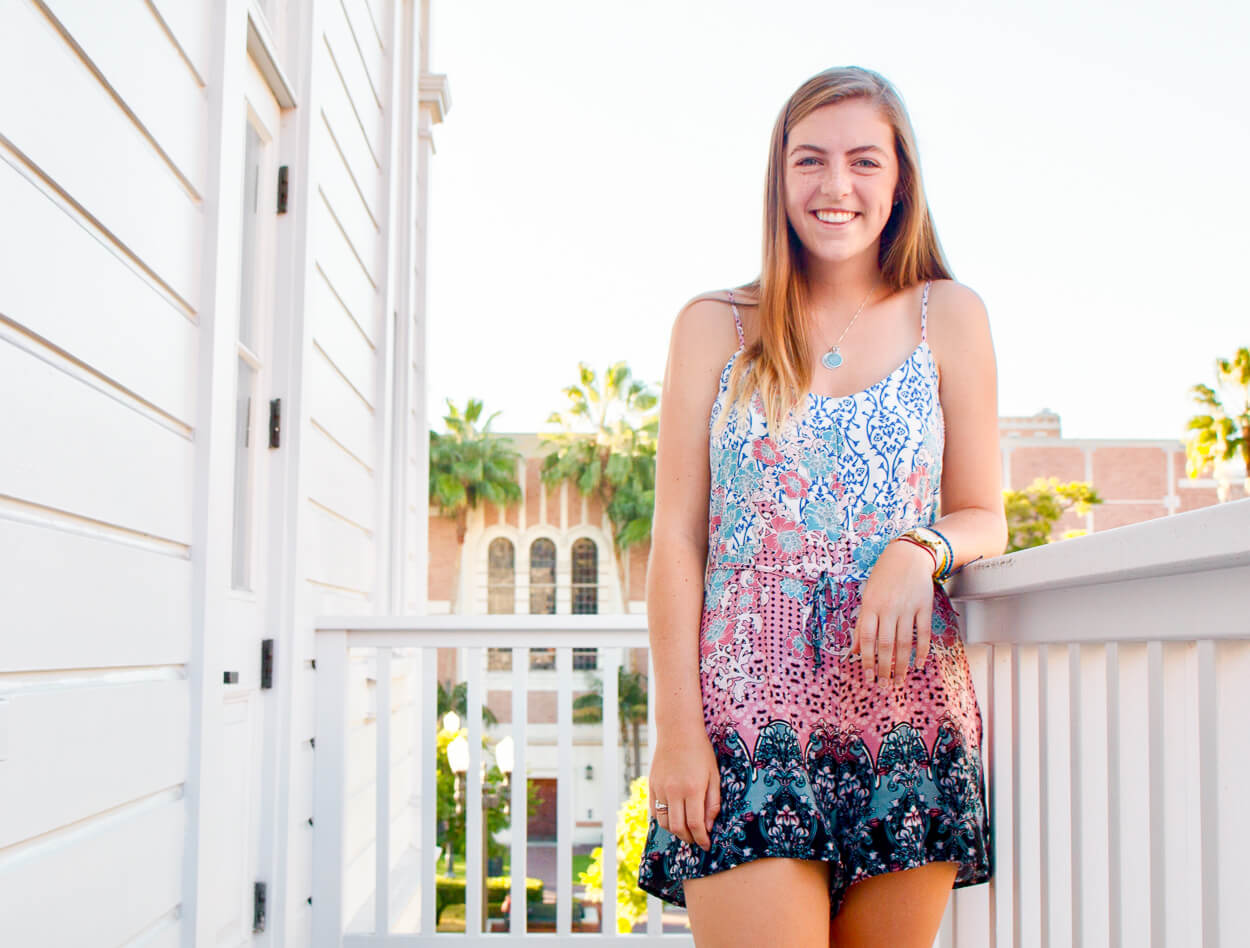 Since then I've stopped buying clothes to fit a certain style, and instead just buy pieces I think are cool.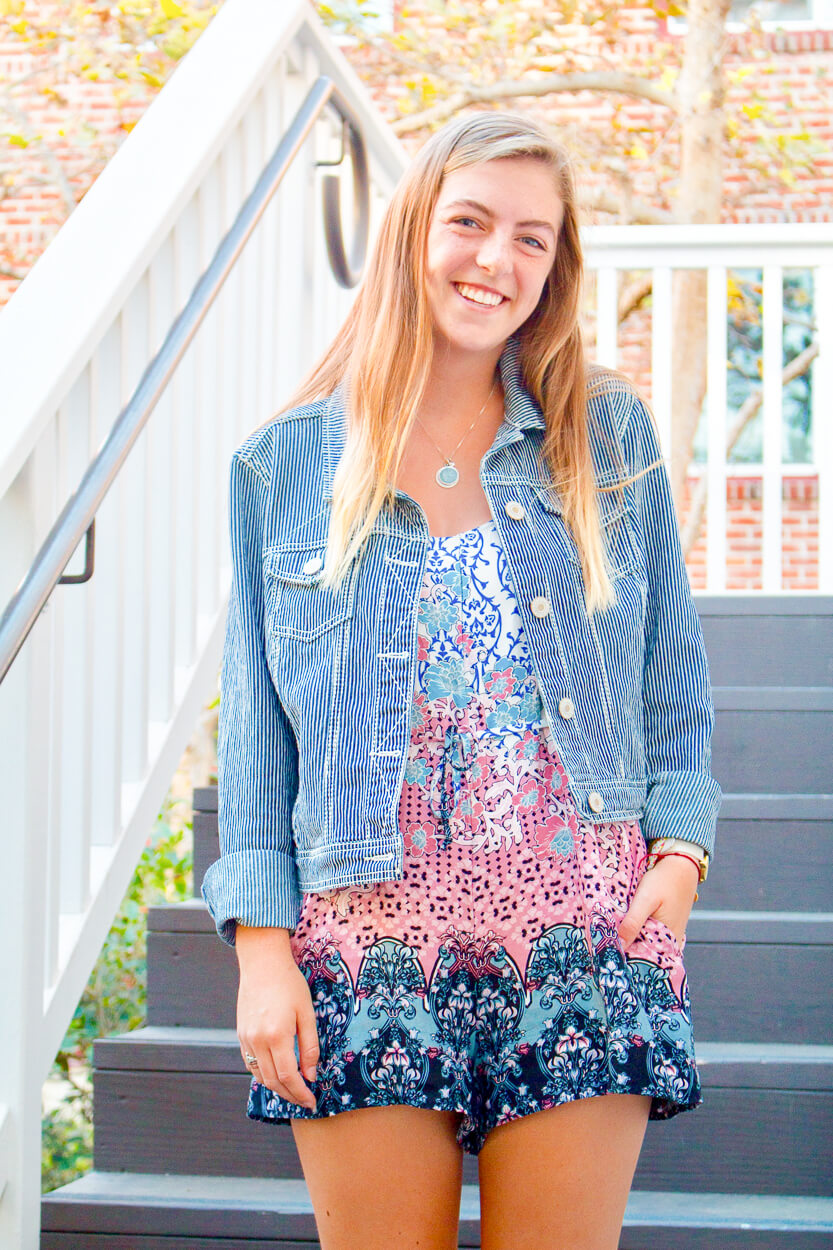 C: If you have five minutes to get dressed, what do you put on? 
MM: My American Apparel button up denim skirt, white Project Social T v-neck top, and a flannel. Or if I'm going for more of a comfortable look, my Patagonia baggie shorts a tee shirt and a jean jacket.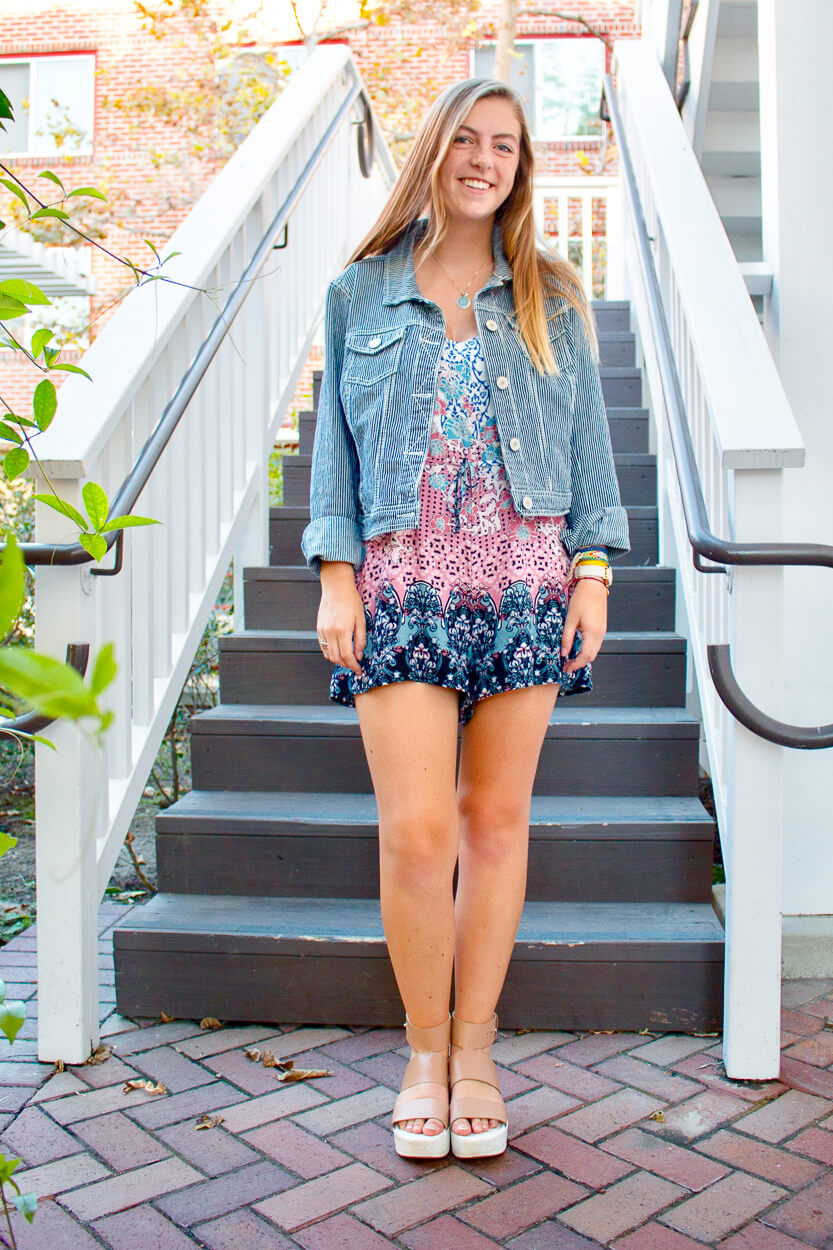 C: Who are your favorite designers, and why do you admire them?
MM: I have always had a soft spot for Zuhair Murad ever since I got to wear one of his designs to my
Junior prom
.  His intricate beading and silhouettes are classic and feminine, yet edgy at the same time. If I were a celebrity and could take part in award season, I would hands down wear his designs to every red carpet.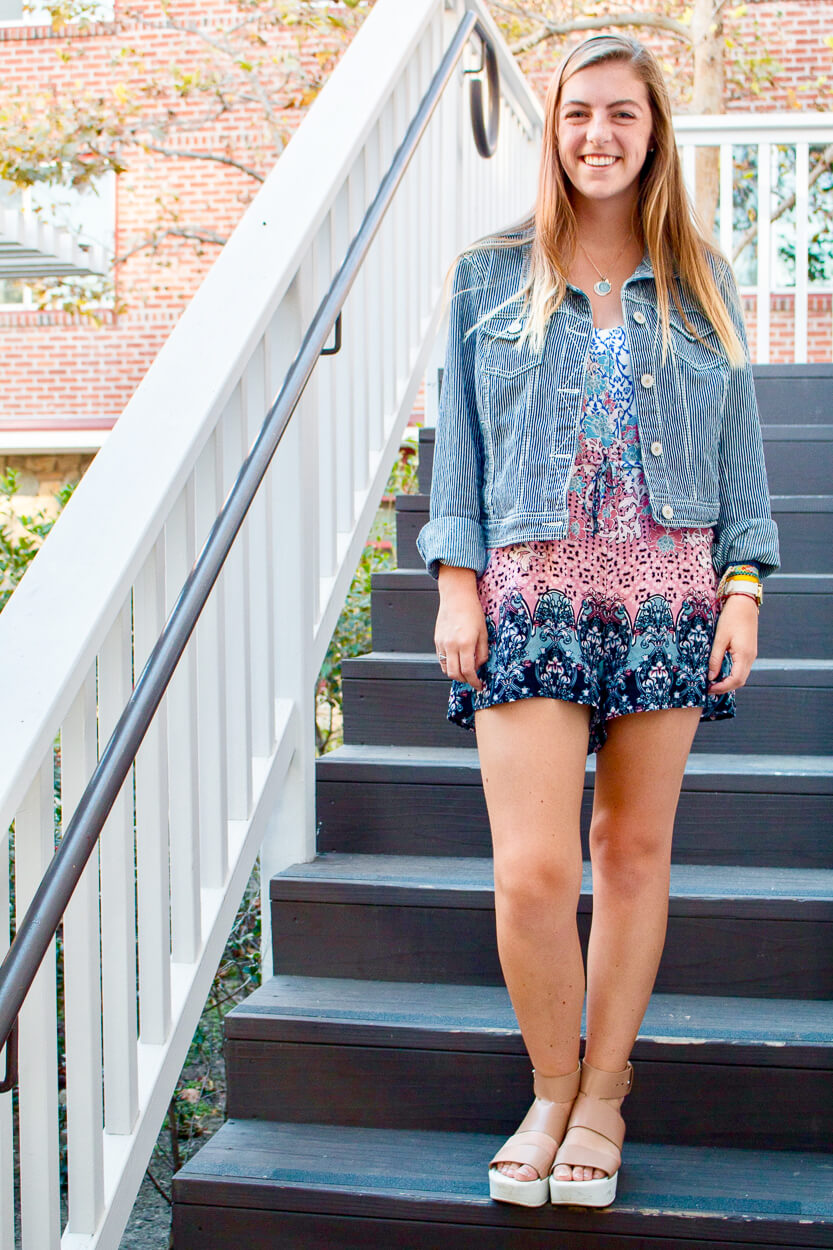 I also love Jeremy Scott. I just watched his documentary on Netflix about him booming as the creative director of Moschino, and his success story is so impressive — he started from nothing and look at him today.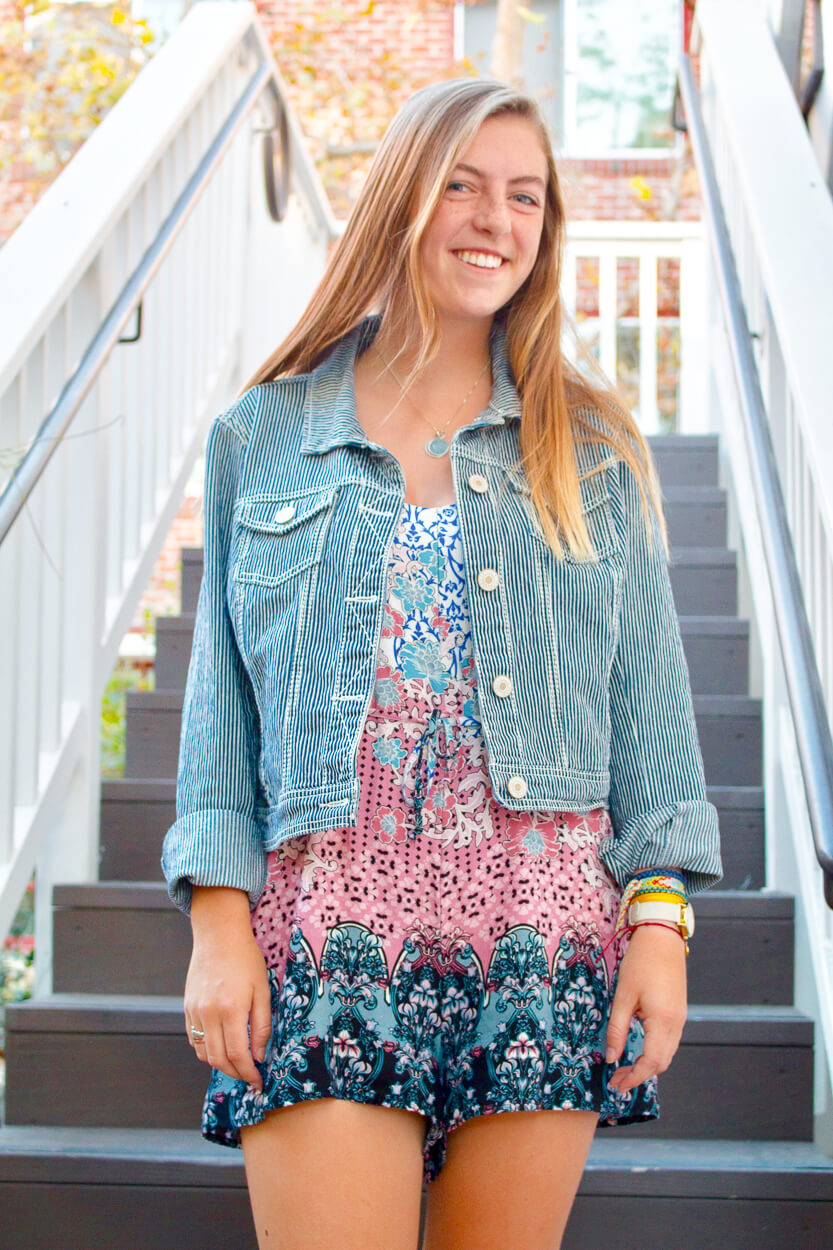 C: What's one thing people don't know about you that you wished they did?
MM: I can rap! I spent my senior year of high school memorizing Ed Sheeran's 11 minute long live version of "You Need Me, I Don't Need You". I also am a big fan of "Headband" by B.o.B. ft. 2 Chainz (but the Coucheron Remix version), and I'm in the process of learning "Hiphopopotamus vs. Rhymenocerous" by Flight of the Concords.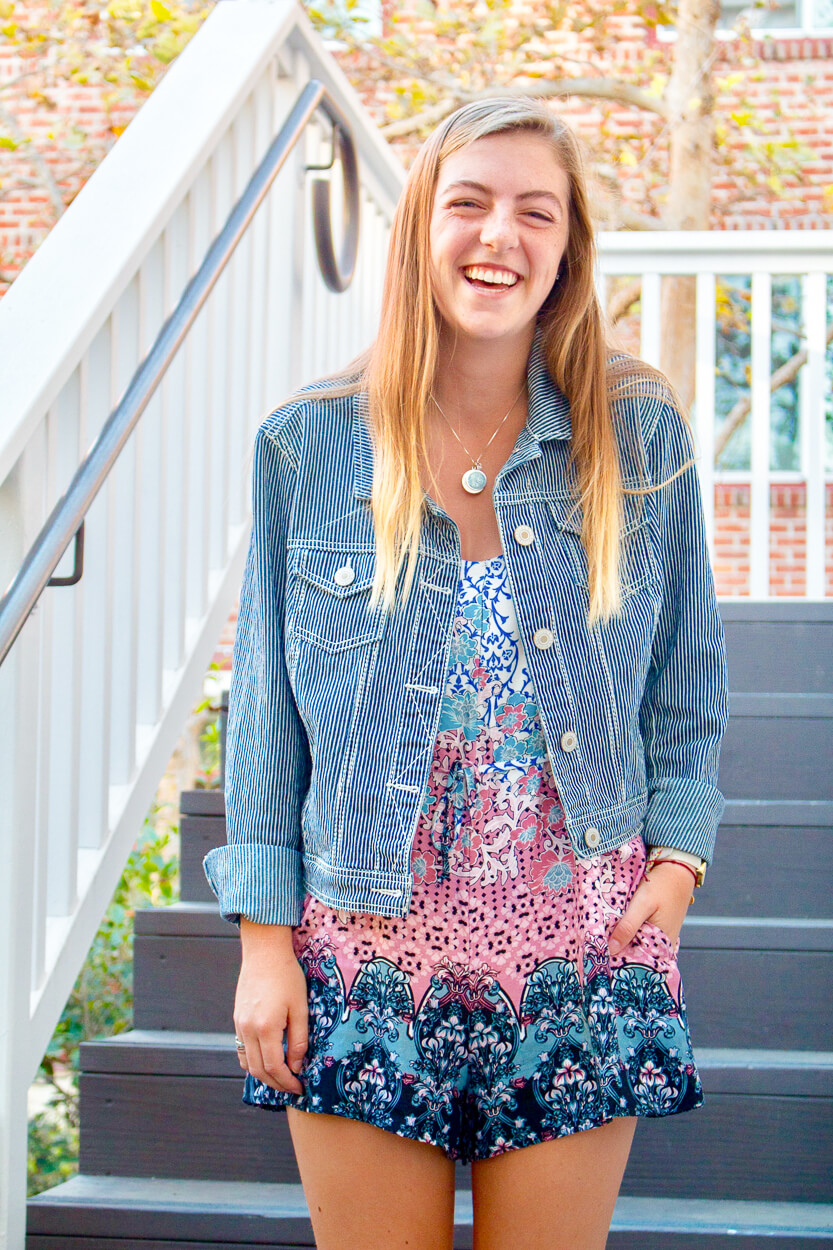 PS. Like Megan's looks from this post? Download Curtsy and rent them.
Use MEGAN10 for $10 off your rental this week.
Curtsy is the app that lets you rent dresses from each other on college campuses, and it's live at USC.
This is how it works:


Follow along on Megan's adventures at @tunesandtunics.
📸: Valentina Suarez (@valentinaaas) and Vanessa Qin (@vqeu)