Sydney's closet is open. Download the app to rent her dresses now, including this denim one.
PS. Curtsy just launched at UGA. Curtsy lets you rent dresses from fashionistas at your school. Browse, rent and post dresses of your own to make extra CA$H. Download the app now.
Meet Sydney.
Born and raised in Georgia with a passion for fashion and people, Sydney Phillips started making jewelry for her own wear in high school.  So many of her closest friends requested bracelets after seeing her own.  Because giving back is such a huge part of Syd's heart, she donates a percentage of her proceeds to the Ronald McDonald House, Children's Healthcare, and various local charities.  This #GirlBoss shared with us what her business means to her.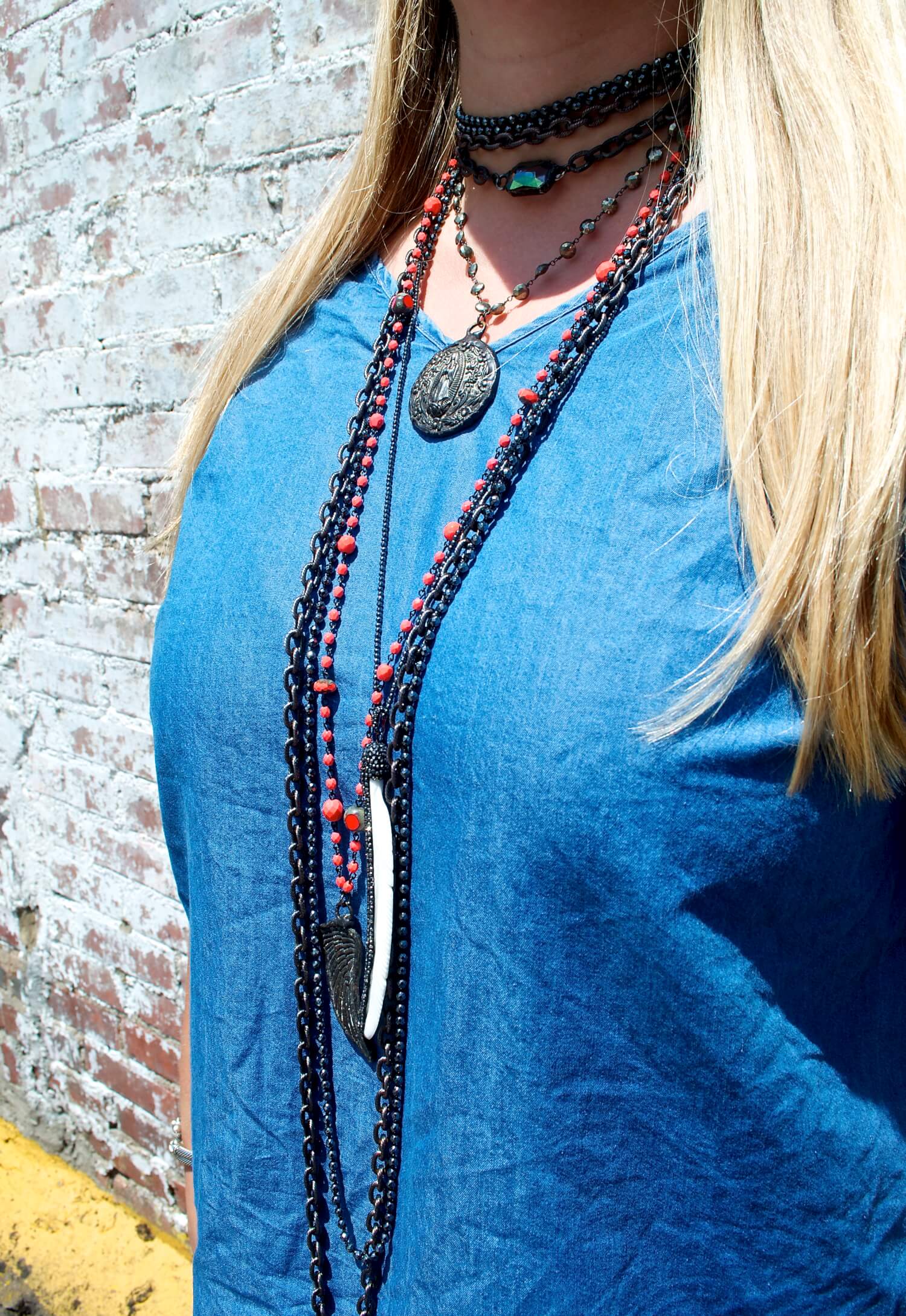 Q: Why did you choose to name your business "Beaded with Love?"
As women wear my jewelry, I want them to remember and value their worth.  Each Beaded with Love piece is handcrafted to compliment a confident, fun, and genuine woman.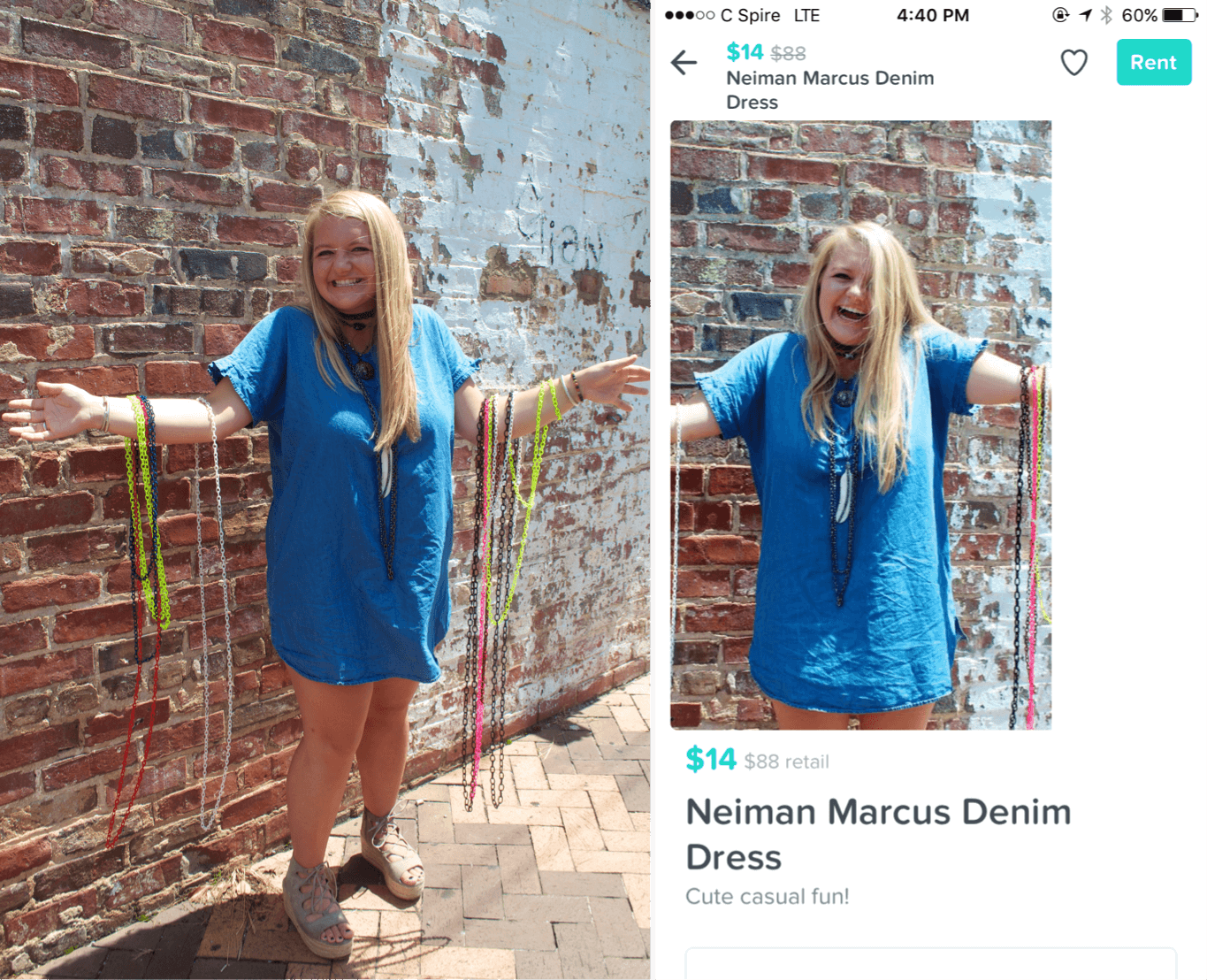 Surrounded by thousands of girls at the University of Georgia, I often spot an idea for new styles by just walking to class! Kendra Scott has always served as a role model in the fashion industry for me.  She began making jewelry in the spare bedroom of her house and has grown her business into an international multimillion dollar empire!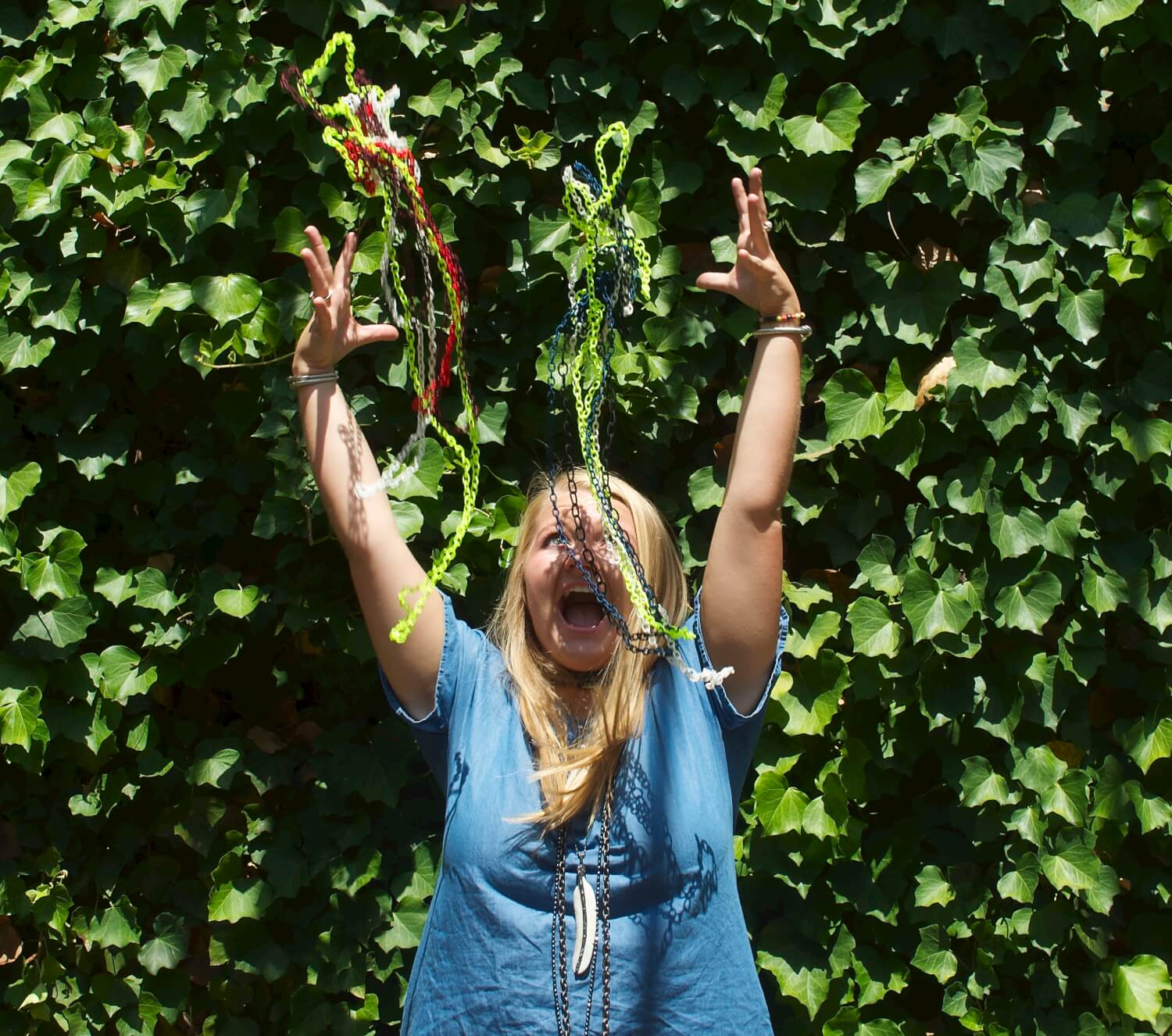 Q: What's your favorite piece to make and wear?
My favorite to make is the lariat necklace. It was our first staple piece and has continued to be a best seller with its functionality and simplicity. My new edgier line is my favorite to wear! I've been using chains, hematite, arrowheads, and feathers to make bold statement pieces.  This line has been my go-to lately, and I can't keep them in stock!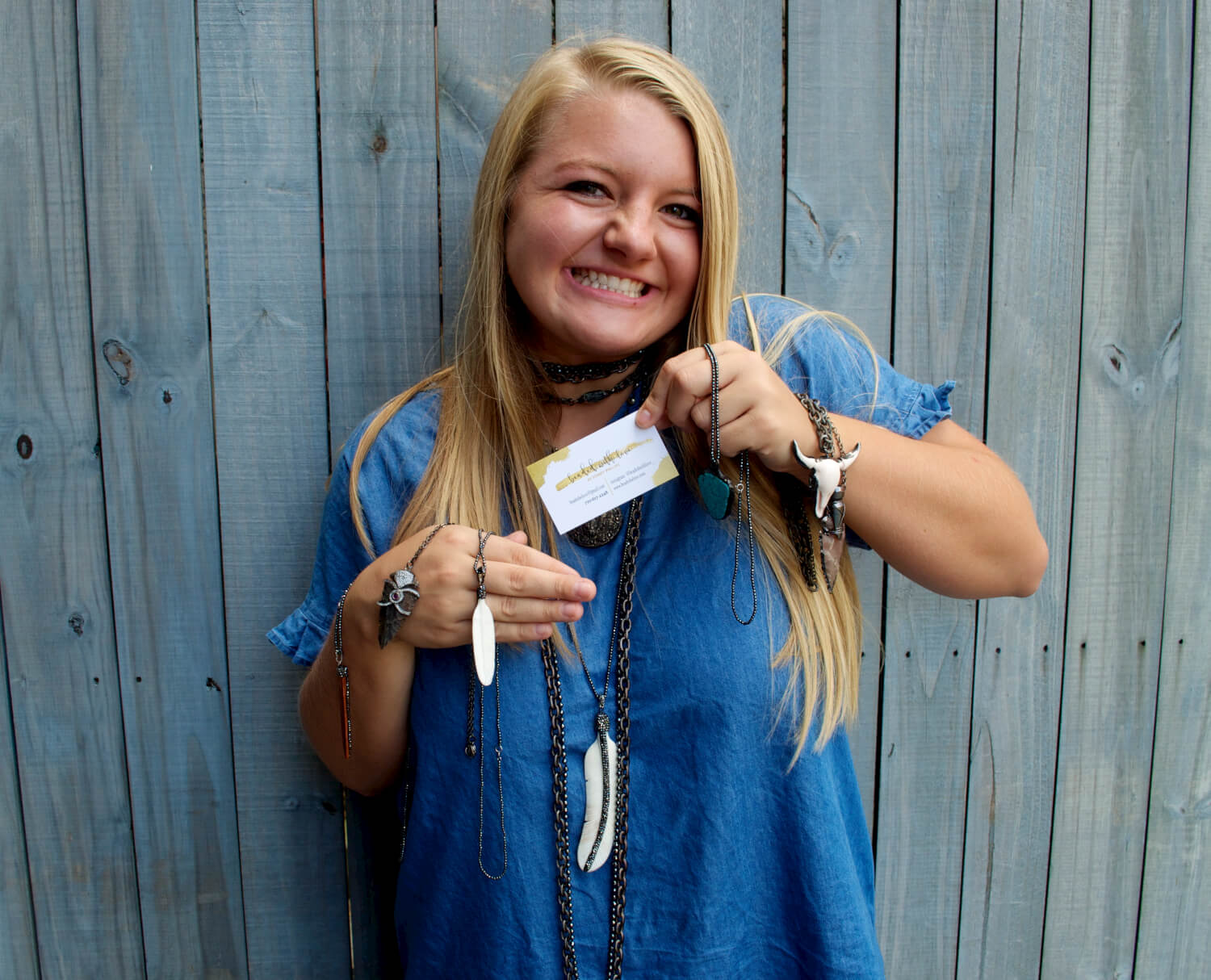 Q: How do you balance your day to day life while running a business?
Keeping up with the latest trends while balancing school, a social life, and a business is tough. However, I often take a step back and lean on my faith, friends, and family to prioritize and debrief.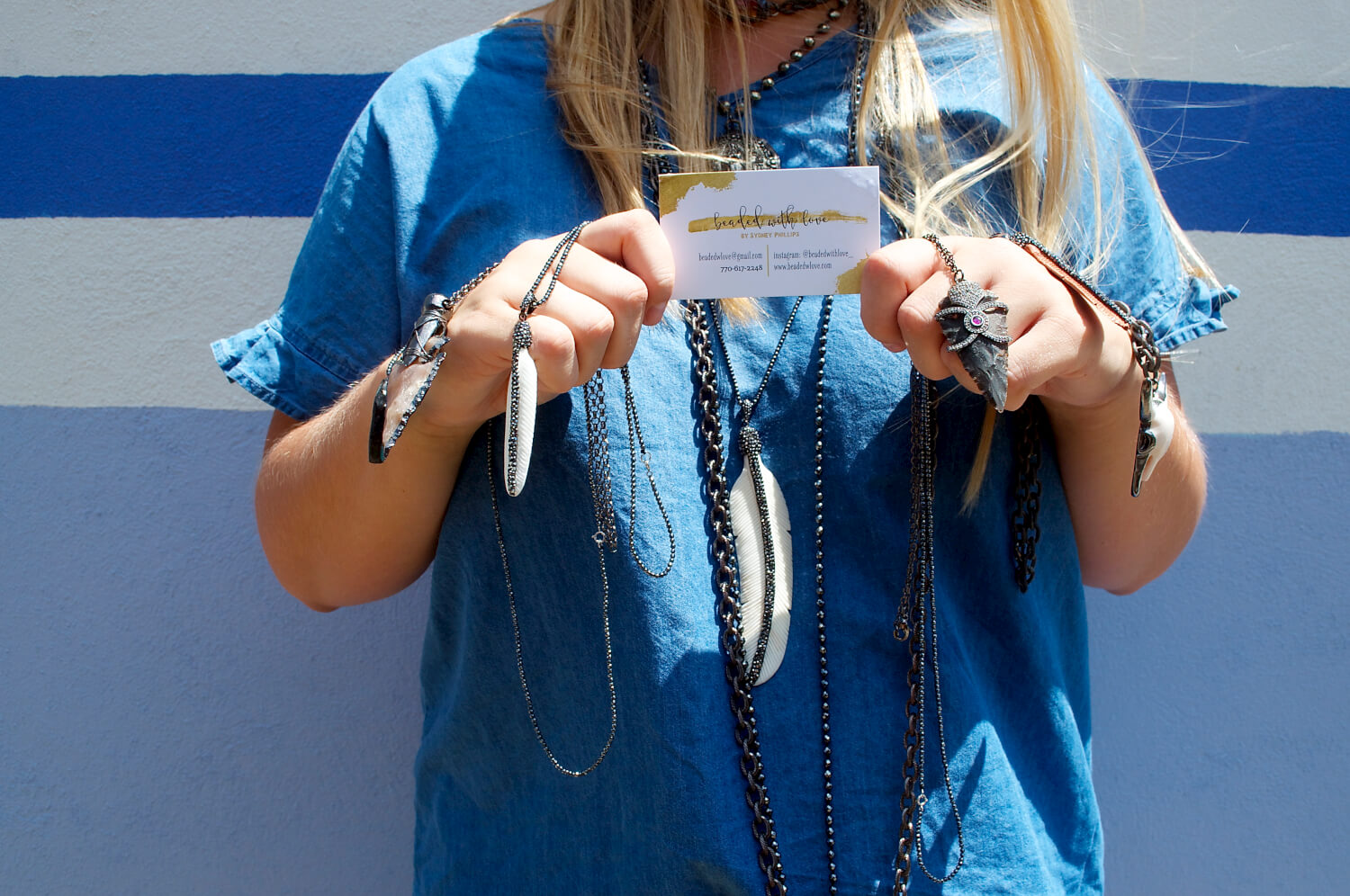 I wish my customers knew how much they mean to me! I take pride in the entire process of this company— shopping for the latest, greatest pieces, designing the product, seeing my ideas come to life, and packaging and shipping orders. Each necklace is made with love and is intended to make women feel special and feel fabulous.

A bit of fashion advice from Syd.
A simple, dainty necklace can work wonders to any outfit.
However, in some cases, she says the more the merrier.
Jewelry adds a unique touch to each outfit, allowing your killer personailty to shine and can transform your look overall.
If you would like to purchase any Beaded with Love jewelry, you may do so by checking out her website here.
---
Like what you see? Borrow Sydney's look from this photoshoot on Curtsy. Download the app now.