Need an outfit for this weekend? Rent one of Maddie or Kennady's dresses on Curtsy. It's easy as 1-2-3.
PS. Curtsy is live at SMU. Curtsy is an app that lets you rent dresses from girls at your school. Browse, rent and post dresses of your own to make extra CA$H. 
Download Curtsy here.

Meet Maddie and Kennady.
Maddie and Kennady's paths crossed at Southern Methodist University, aka SMU (#GoMustangs). Maddie Fennell is from Charleston, South Carolina, and Kennady Galloway is from Jackson, Mississippi. Their friendship began when they lived together on the same floor last year. These two girls are unstoppable in Dallas.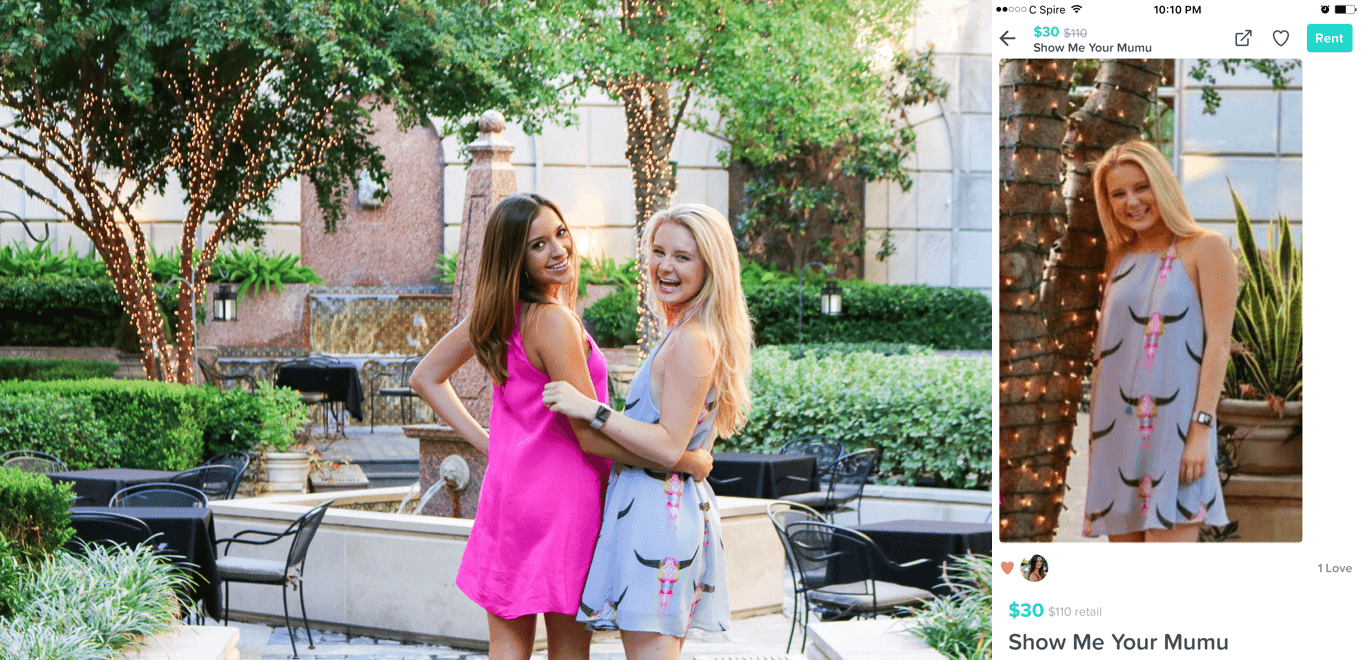 Ironically, we knew each other but never did anything outside of class together. I [Maddie] remember during rush week, Kennady came up to me and asked me what sorority I was going to pledge.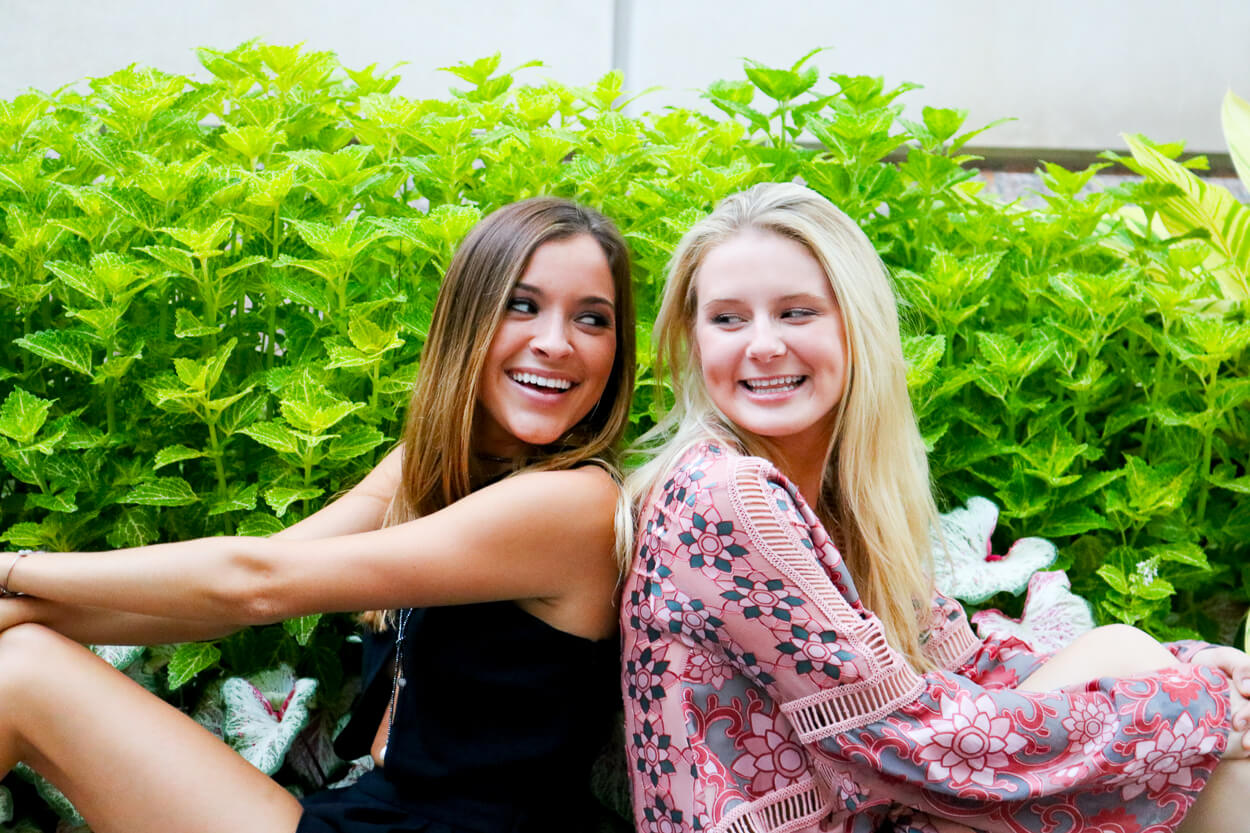 We both decided we were pledging Pi Phi at that moment, and then on bid day I remember running up to her and almost crying tears of joy when I saw her at the house. We've been best friends since.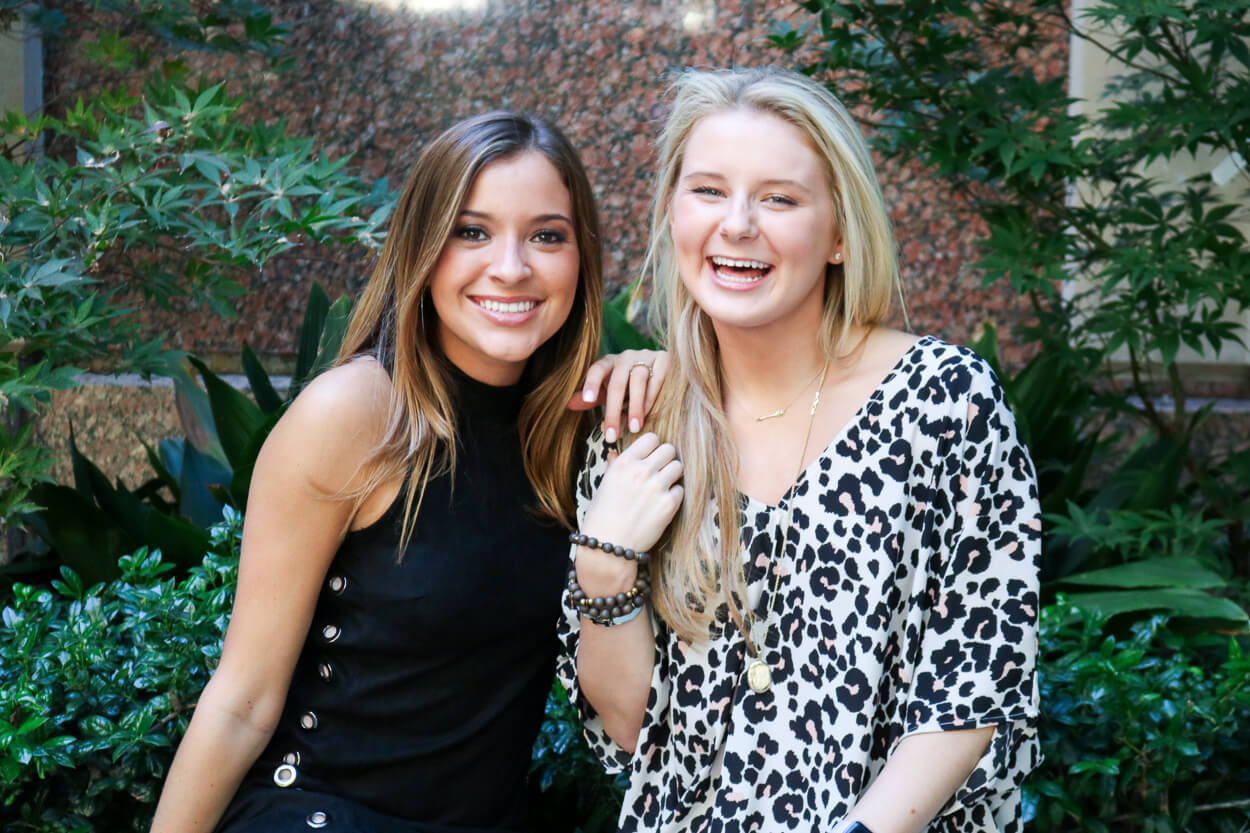 Although we're very close, our style differs. My personal style is trendy with a boho-chic flare to it. I live in Planet Blue clothes when I'm not wearing athleisure attire from Bandier.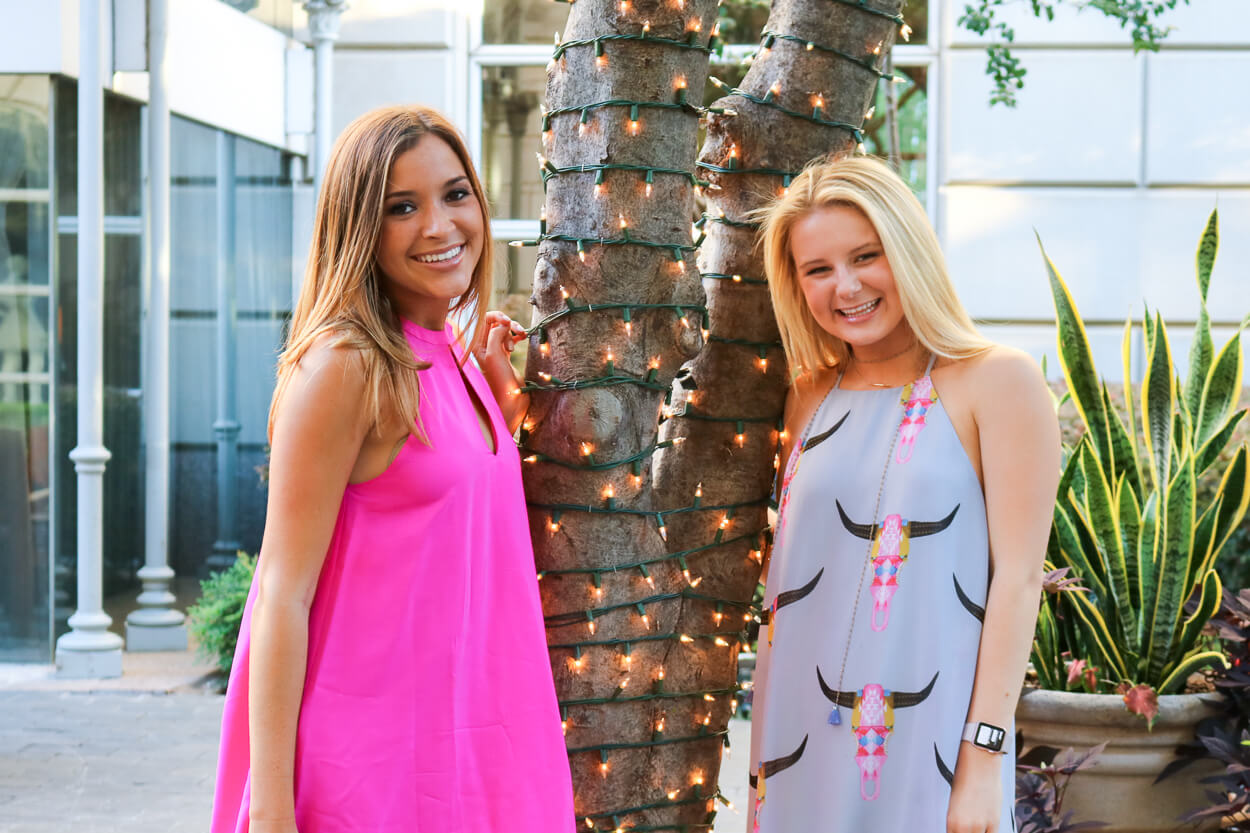 My style has changed over the years to a more mature taste of style. In high school, I was a very fashionable girl even with many restrictions, since we had a uniform at my school.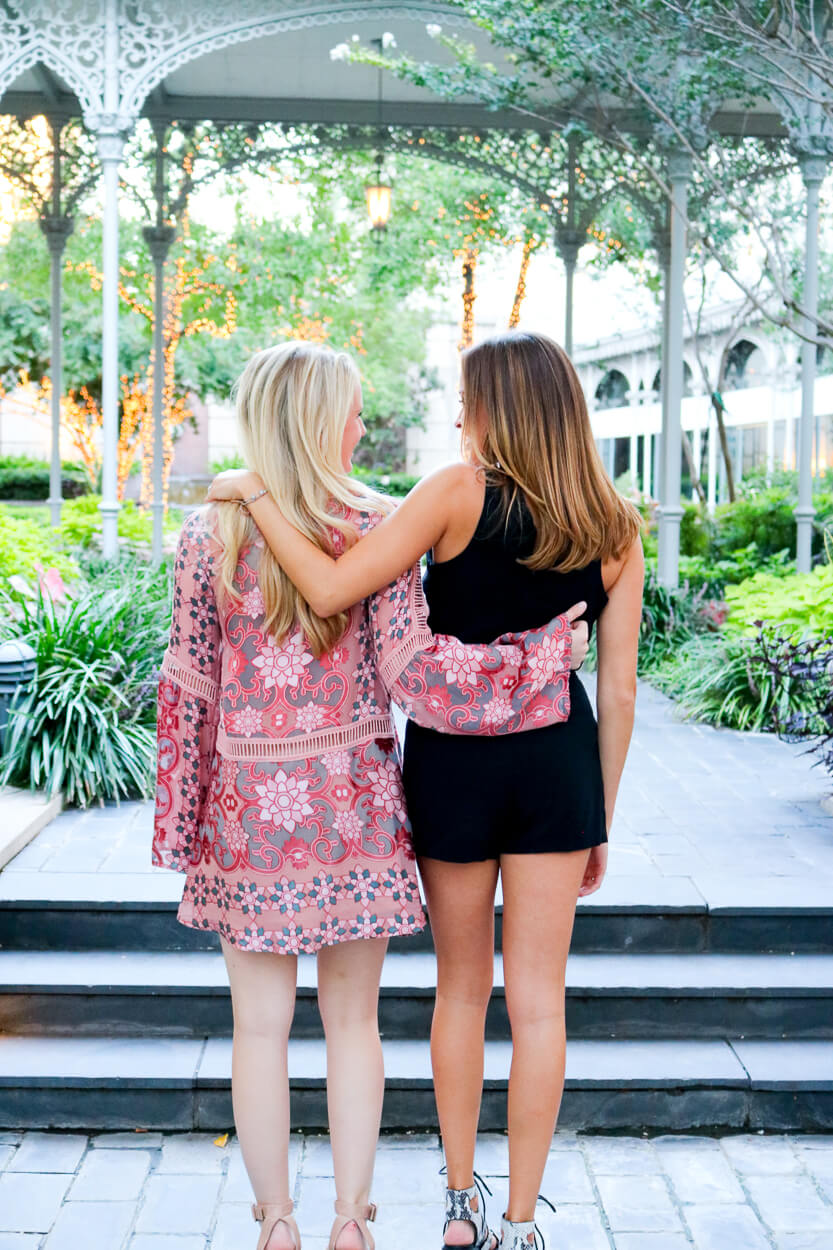 Being in college and possessing the ability to wear whatever I want has definitely made my inner fashionista come out when deciding what to wear.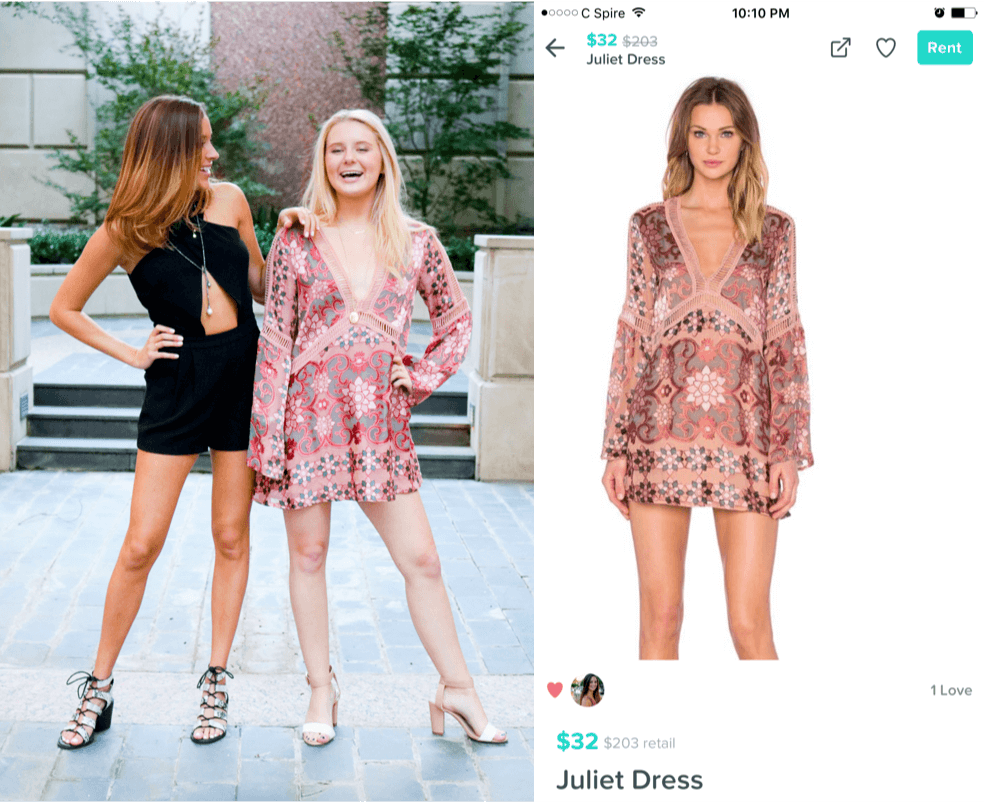 Click the image to rent Maddie's Juliet dress.
 Q: Kennady, how does your style differ from Maddie?
I have a phobia of patterns, so I typically wear solid colors. Black is probably my favorite color to wear, but I try to keep it to a minimum in the winter, so I don't look gothic.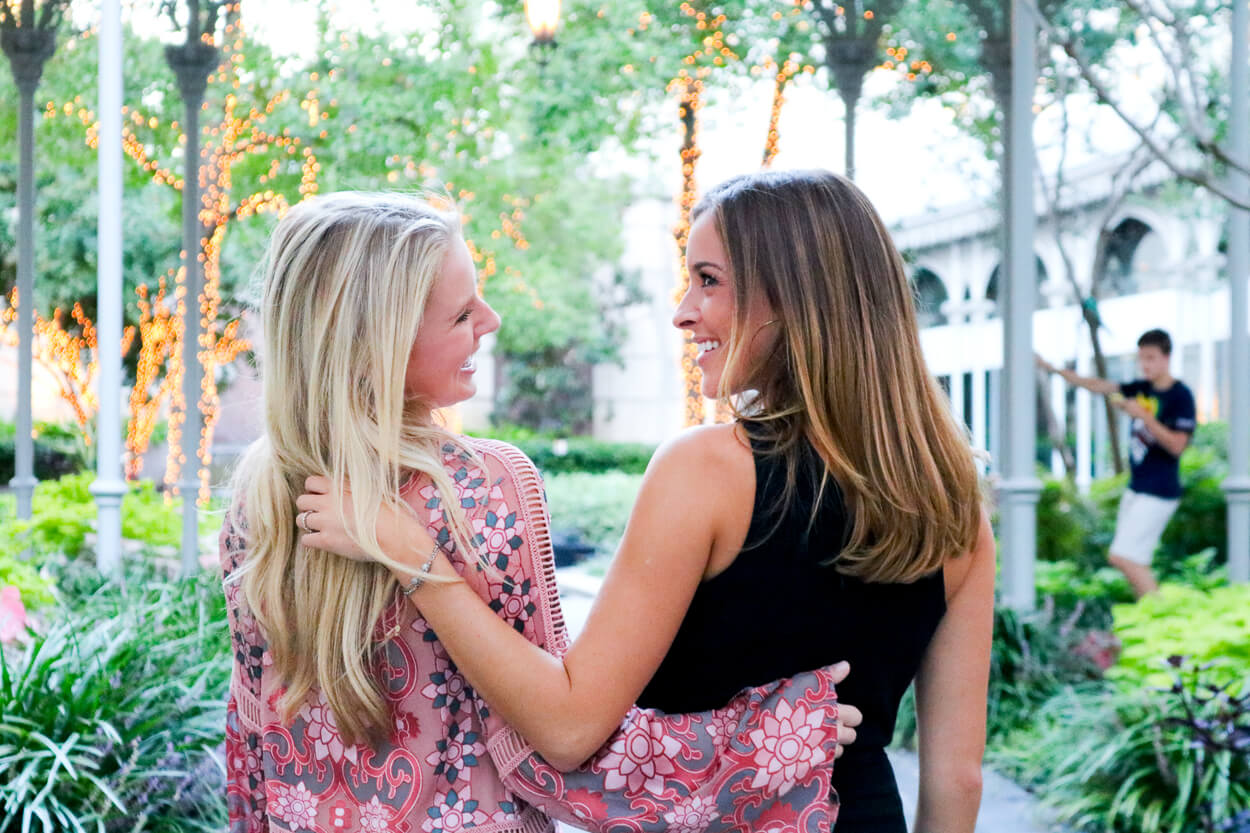 I used to wear whatever anybody brought home for me, but when my mom started Popfizz Boutique in Jackson, I started going to market with her. Seeing all of the current trends at market gradually changed my style for the better.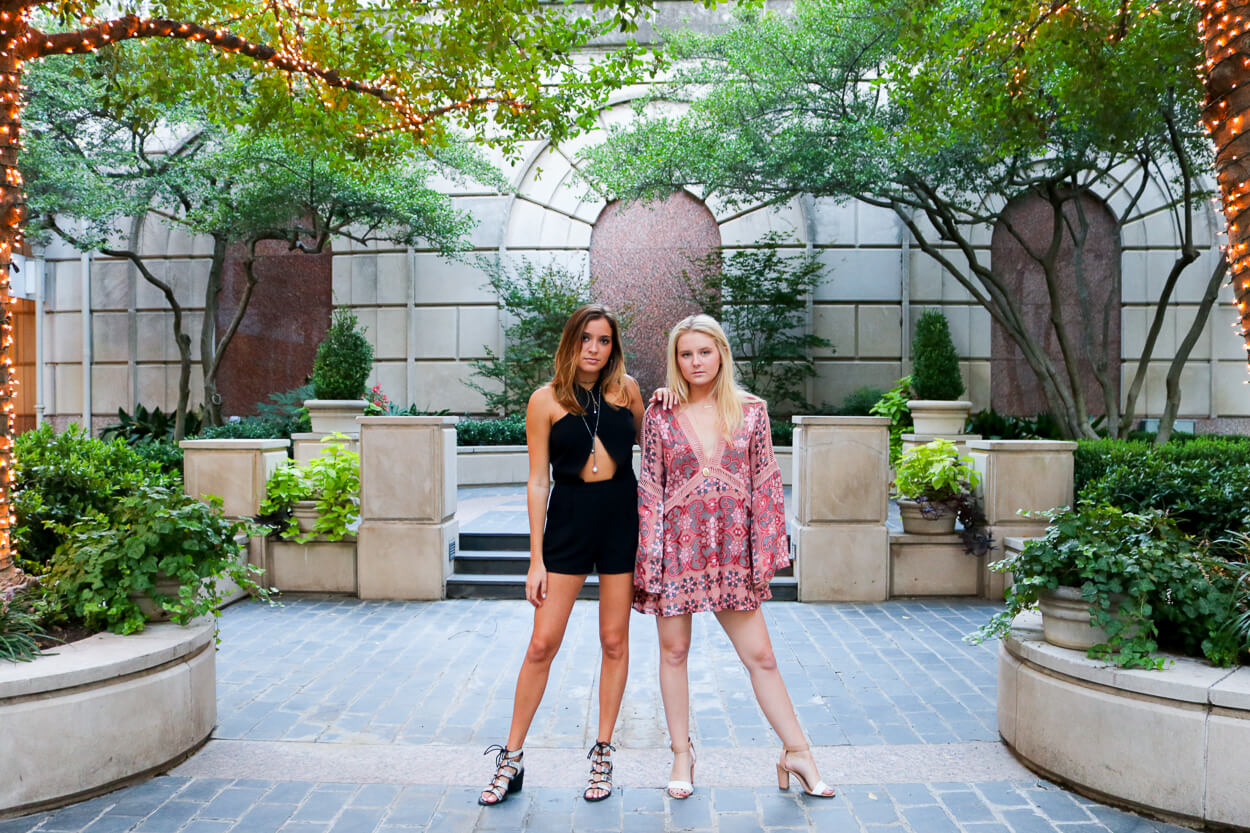 My wardrobe essentials are my Lana necklace, One Teaspoon shorts, and Pedro Garcia wedges.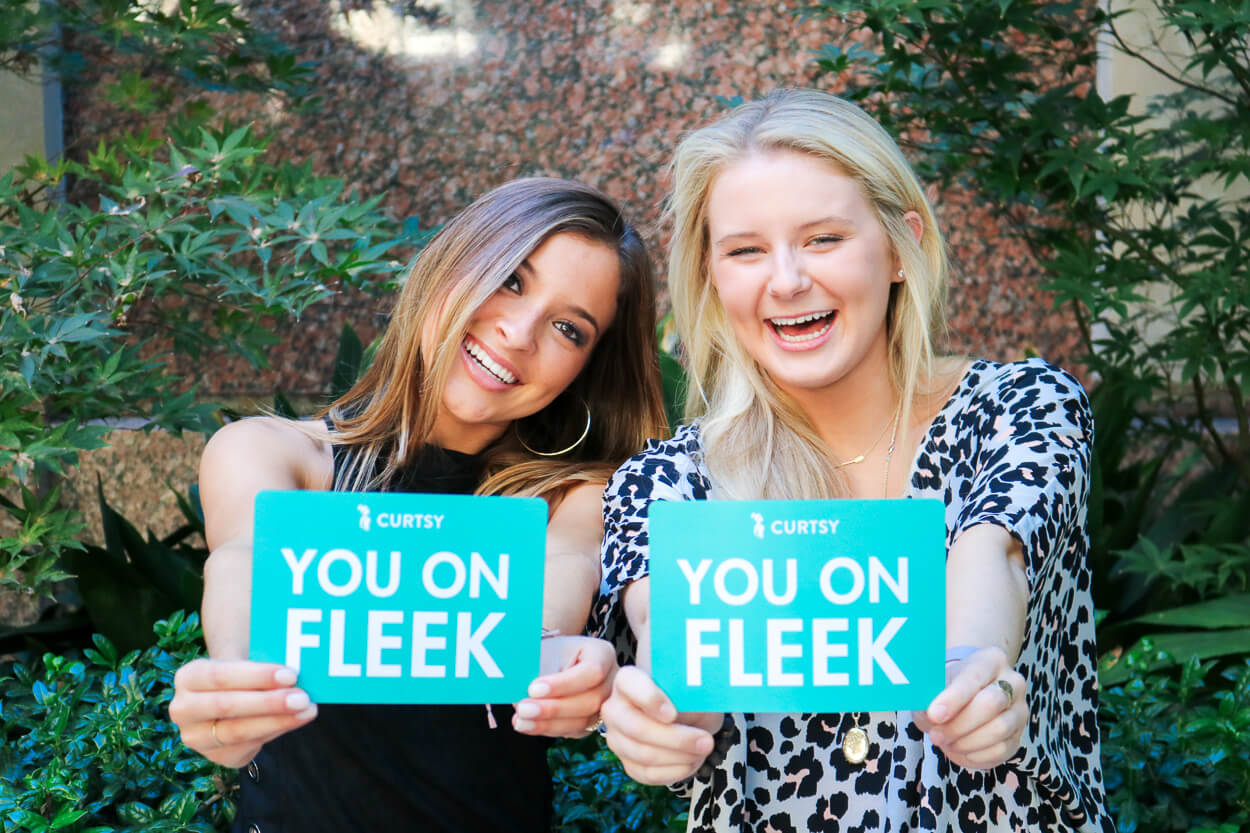 xoxo, Team Curtsy
P.S. Curtsy is giving away $500 to REVOLVE this week. Click
here
to enter.
Follow along on Maddie's adventures at @maddiefennell and Kennady's at @kennadyg.
📸: Emelyn Boan (@emelynboan)
---
Rent one of Maddie and Kennady's dress for date party next week. Download Curtsy now by clicking the button below.