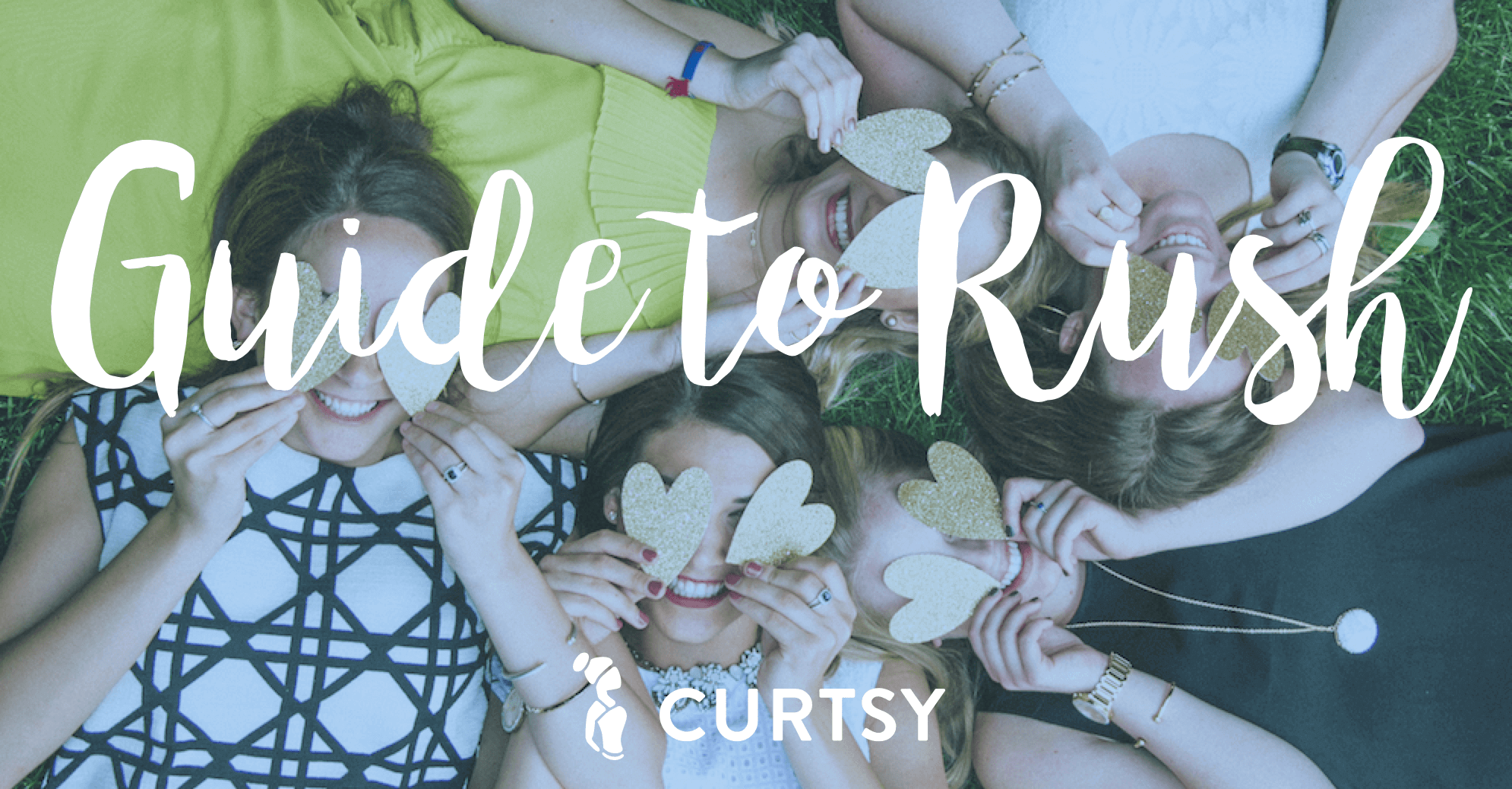 Rush week is about you. Enjoy it! Set aside any rumors or horror stories. Sit back, relax, and soak up being a queen for a week.
Have you heard of Curtsy? We're launching at your school soon.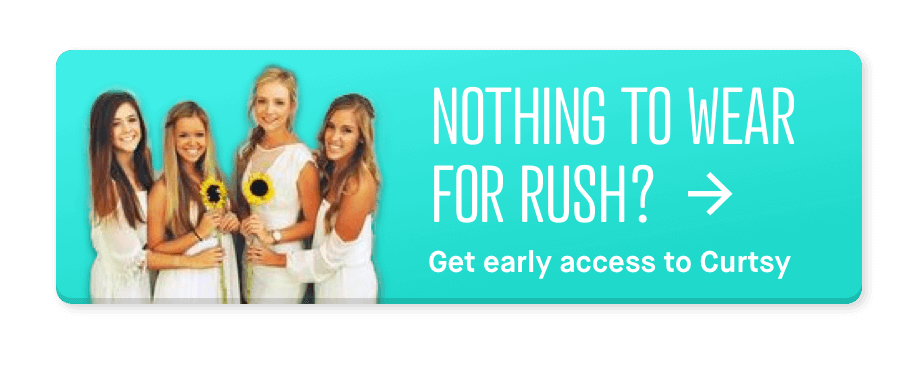 ---
As always, Curtsy's got you covered.
With rush week right around the corner, we put together a few tips to make your life easier.
I can't put it in simpler terms: be yourself. Everyone is ecstatic about the chance to finally meet you, so relax and enjoy it. They're eager to welcome you into their home. Be ready for the excessive frills, loud chanting, and brainwashing songs that are about to come your way.
Here are a few reminders for during the week.  (Feel free to pin for later.)


xoxo, Team Curtsy
---
What is Curtsy?
P.S. Rent dresses from women at your school with Curtsy! Browse, rent and post dresses of your own to make extra CA$H.