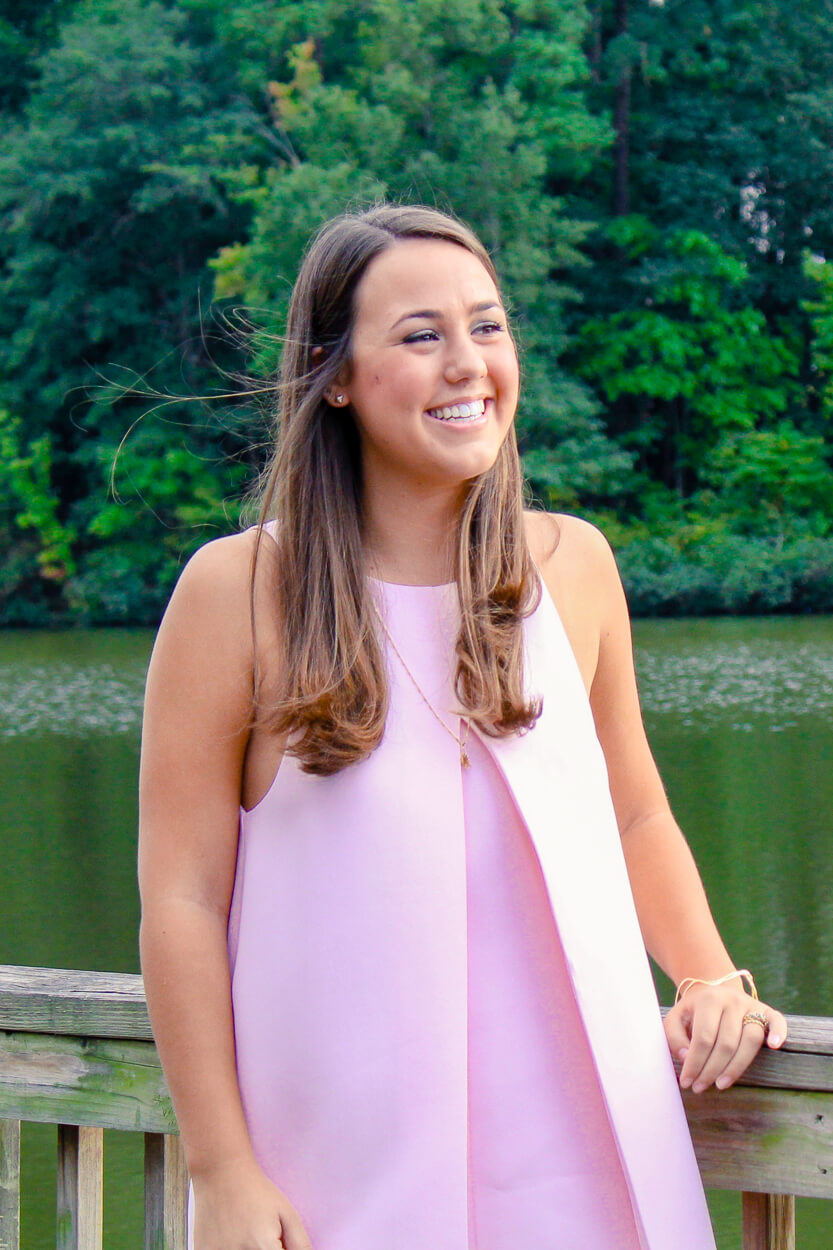 Grace is renting her closet on Curtsy. Download the app to rent her pink dress now.
PS. Curtsy is live at NC State. Curtsy lets you rent dresses from fashionistas at your school. Browse, rent and post dresses of your own to make extra CA$H. 
Download Curtsy here.

Meet Grace.
Grace Robbins is from Wilson, North Carolina but has moved all over the country. She's lived in seven different places throughout her life. She's currently majoring in Fashion and Textile Management at NC State. She jokingly says she gets to study one of her favorite hobbies in school–FASHION.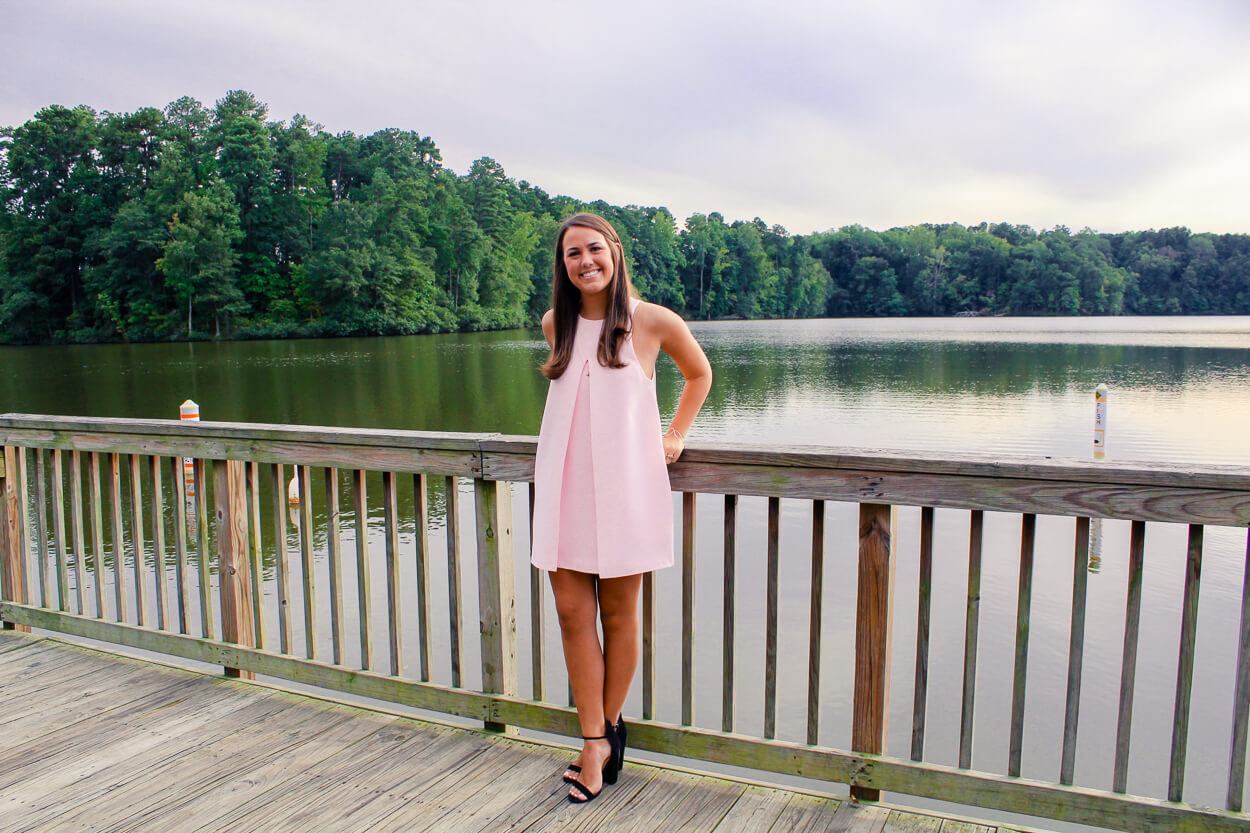 Over the years, my style has gotten more fun and expressive as I have gotten more confident to try new styles and trends. I love classic and chic essentials, but I also like to mix it up with fun patterns and textures.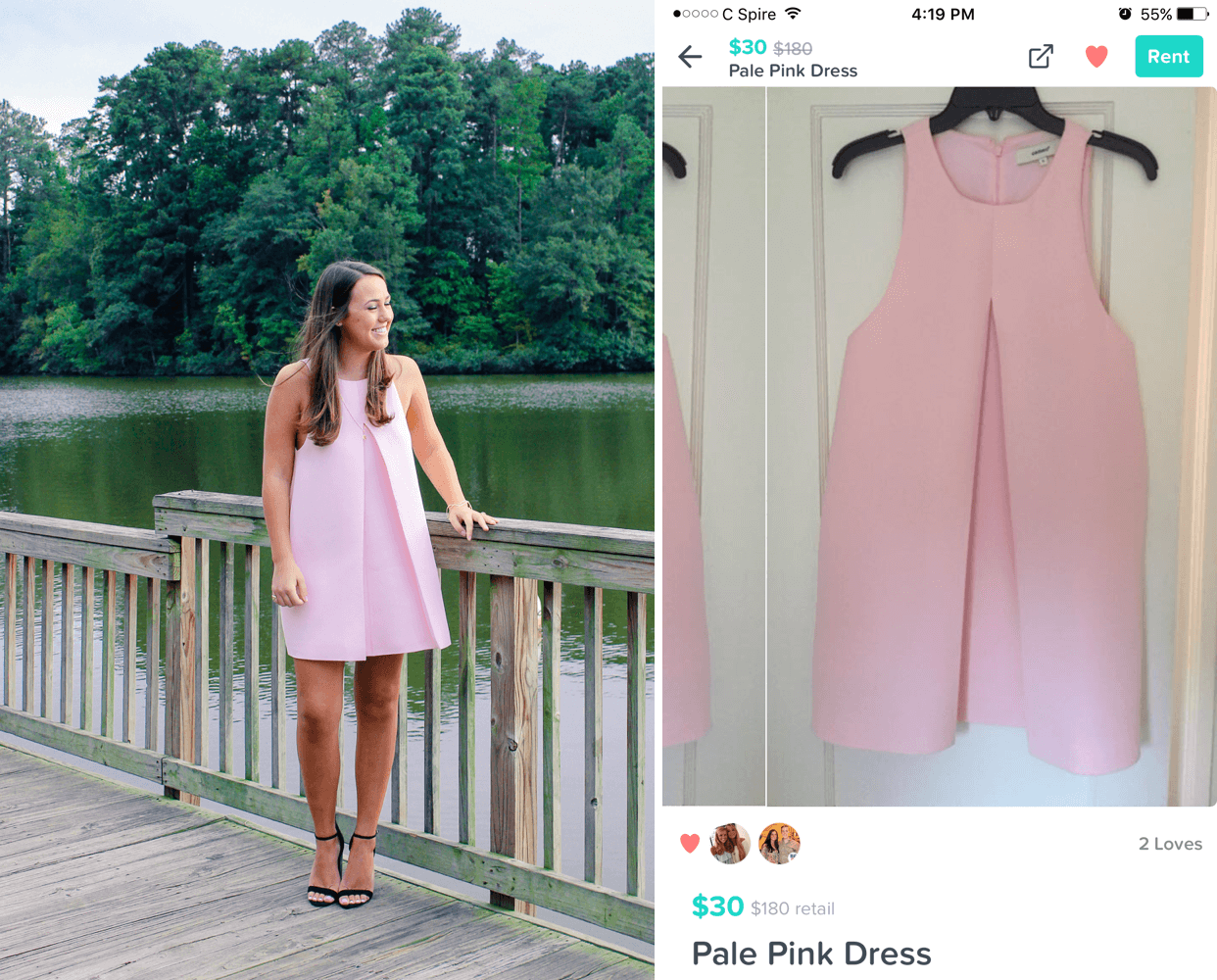 Rent Grace Robbins' Pale Pink Dress on Curtsy by clicking the image.
Black clothing is essential to my wardrobe, whether it's a black dress or top. Black is just so easy to accessorize and always makes you look slim.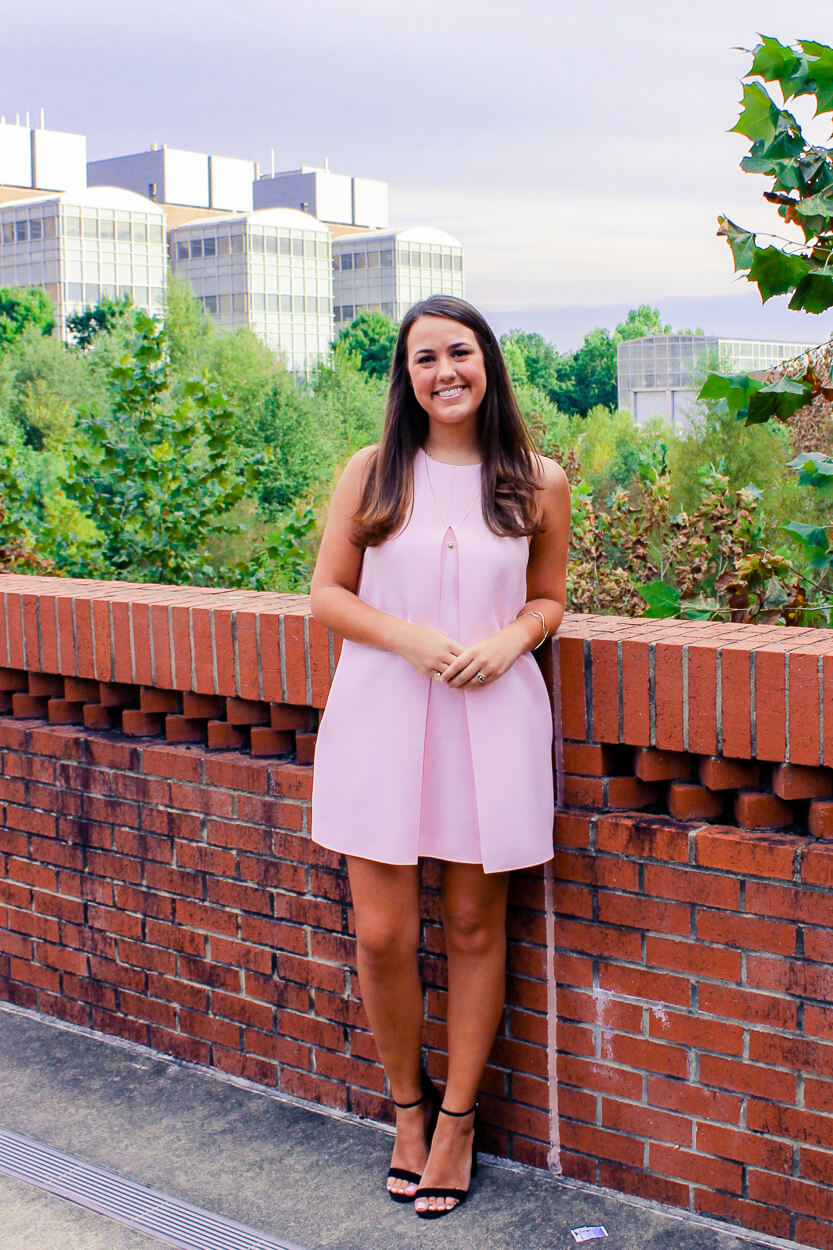 One of my current fashion obsessions right now is really random, but I love long, almost ankle length comfy sweaters. I think it looks so nice with a casual top and distressed denim for a day outfit. I also love t-shirt dresses because they're so easy to throw on and create different looks with.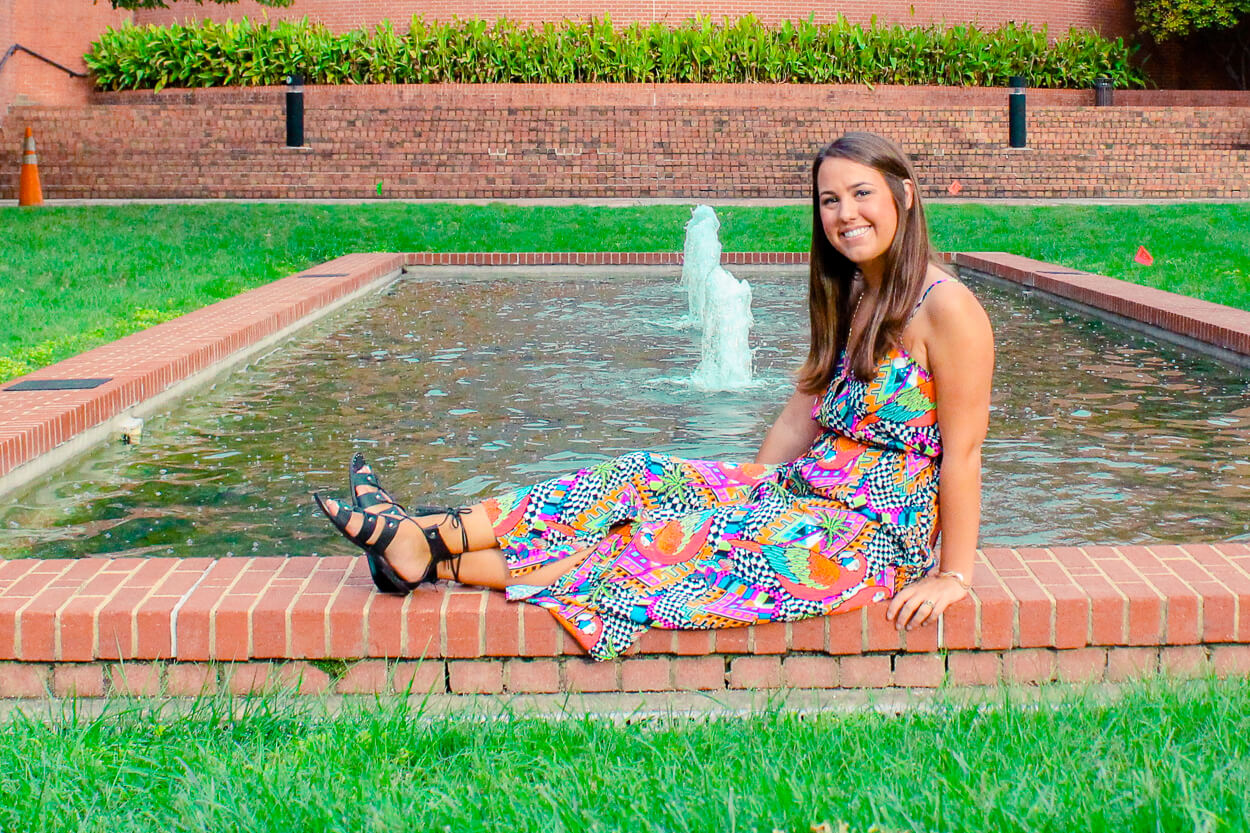 For fashion inspiration, I love to read various fashion magazines to keep up with the trends. My favorite magazines would have to be Vogue, Marie Claire, and Elle.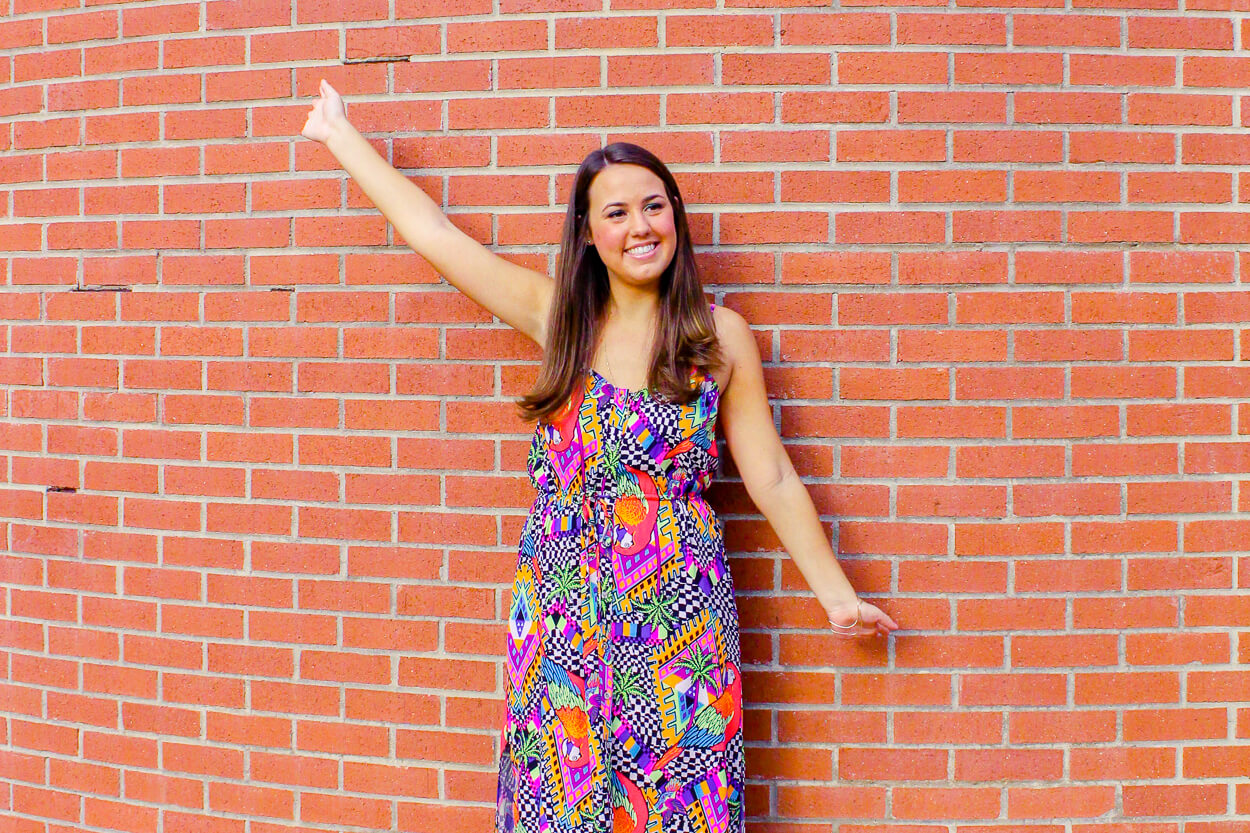 I also like to follow bloggers on Instagram to see their daily styles, and if I could be Mary Seng, I absolutely would!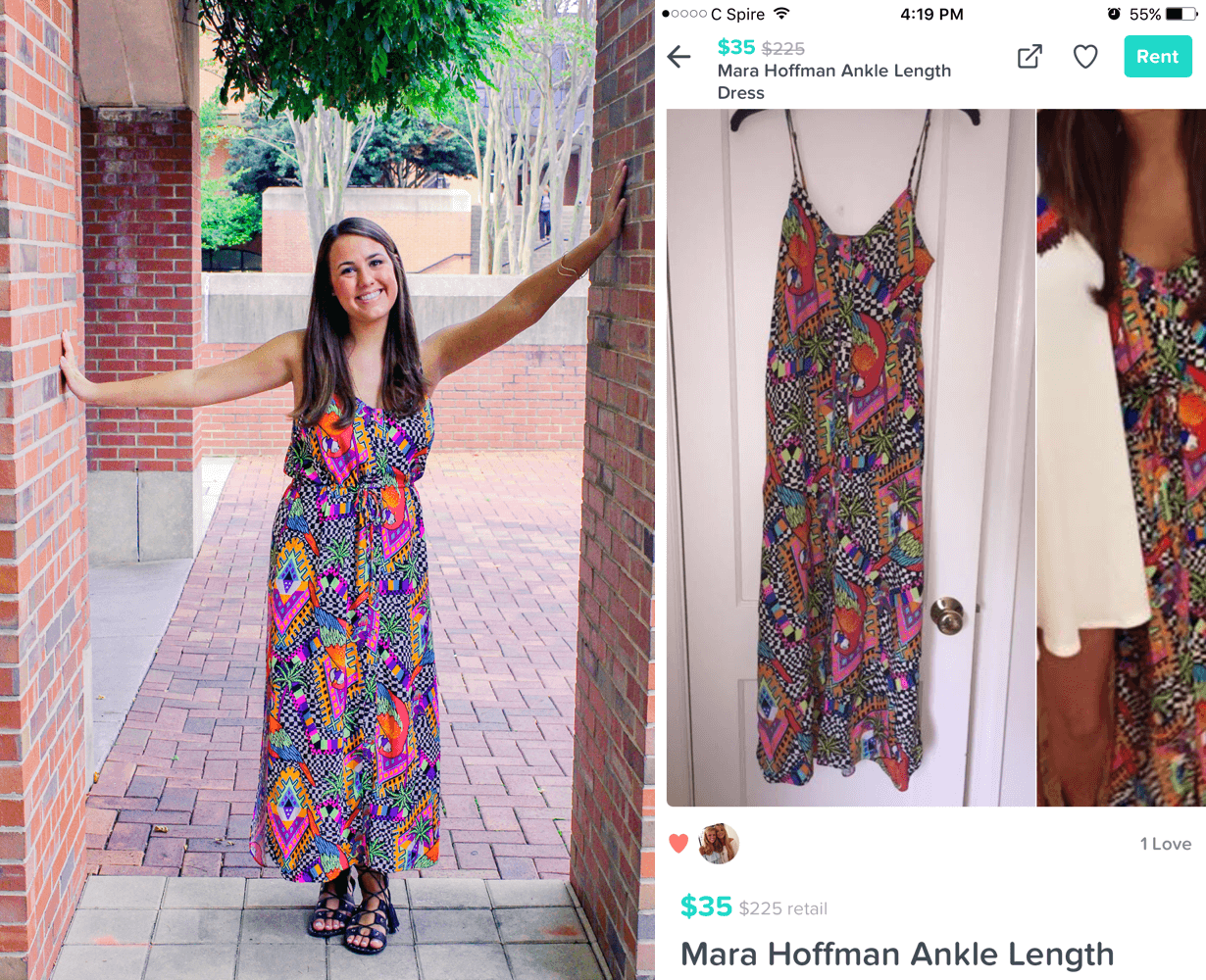 Rent Grace Robbins' Mara Hoffman Dress on Curtsy by clicking the image.
One of my absolute favorite designers is Coco Chanel. She was an absolute badass and totally revolutionized women's clothing of her time. It's amazing how her designs are still used today.
I admire Coco Chanel because she went from being an orphan to creating a luxurious fashion empire. We must thank her for the classic little black dress that we all love.
📸: Bella Latham (@_juicy.b)
---
 Rent Grace's clothes on Curtsy for a night out. Download the app now by clicking the button below.