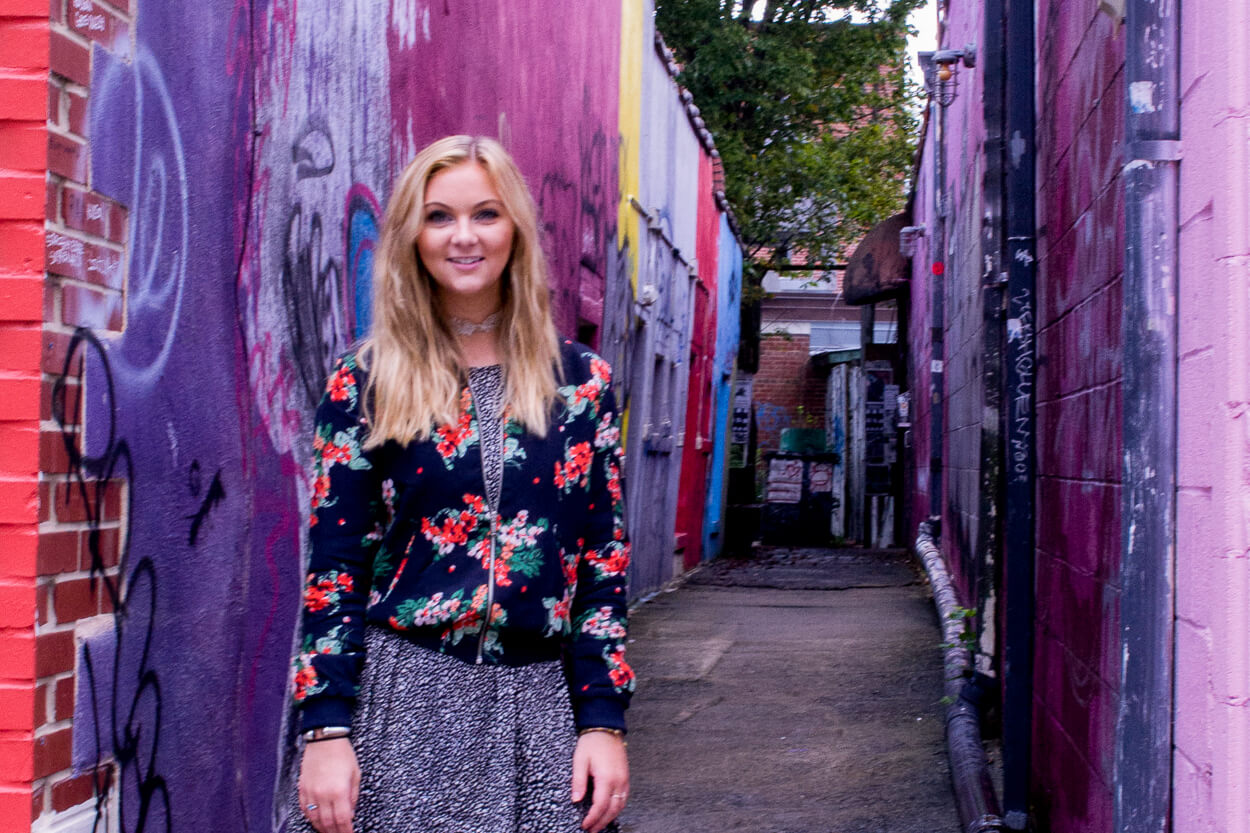 Need an outfit for this weekend? Rent one of Copelyn's on Curtsy. It's as easy as 1-2-3.
PS. Curtsy is live at UNC. Curtsy is an app that lets you rent dresses from girls at your school. Browse, rent and post dresses of your own to make extra CA$H. 
Download Curtsy here.

Meet Copelyn.
Copelyn Bengel has the absolute most unique, original, and creative style. She and her best friend had a business thrifting, redoing clothes, and making custom clothing in high school called Bohlyn. They sold their creations in seasonal trunk shows. She still makes clothes for herself for fun while studying editing and graphic design at UNC.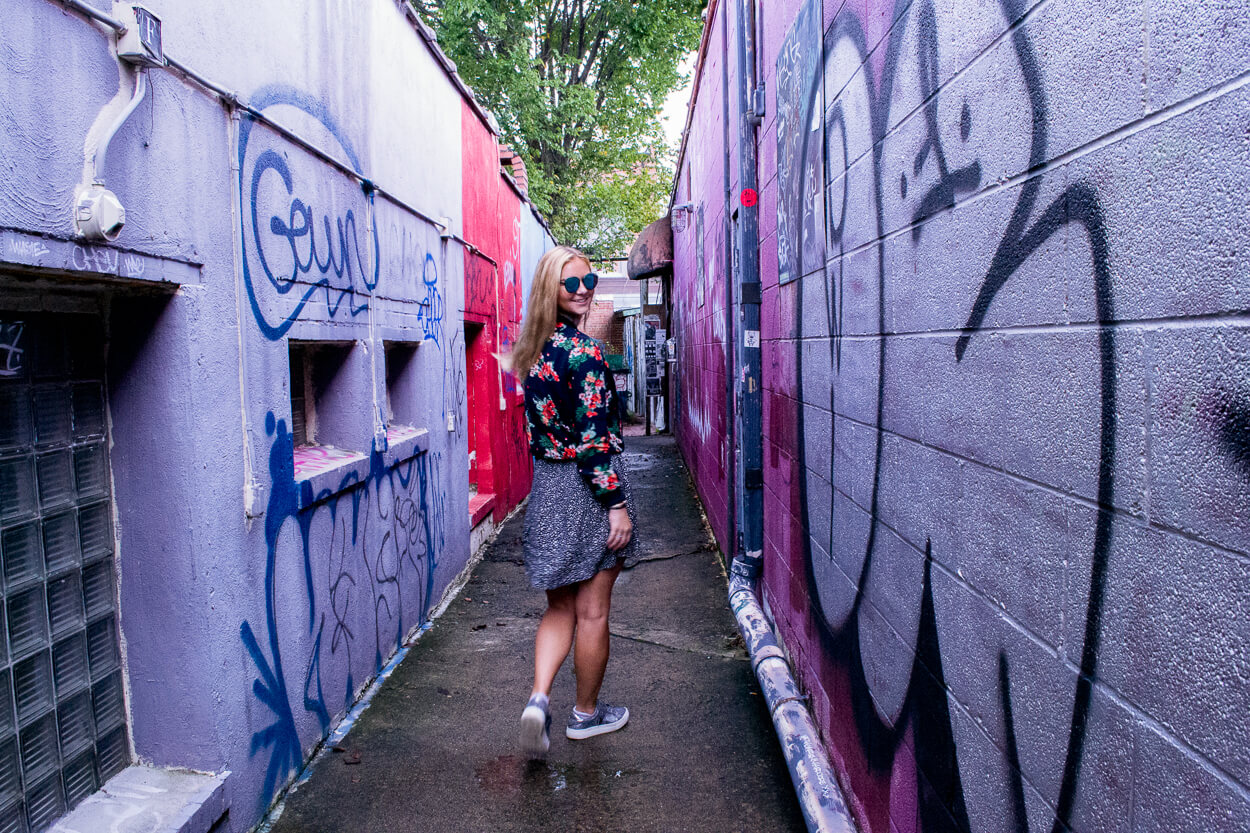 It's hard for me to define a style because I feel like it's ever-changing for me even on a day-to-day basis. Seasons definitely affect my style—more boho in the summer, edgier in the winter.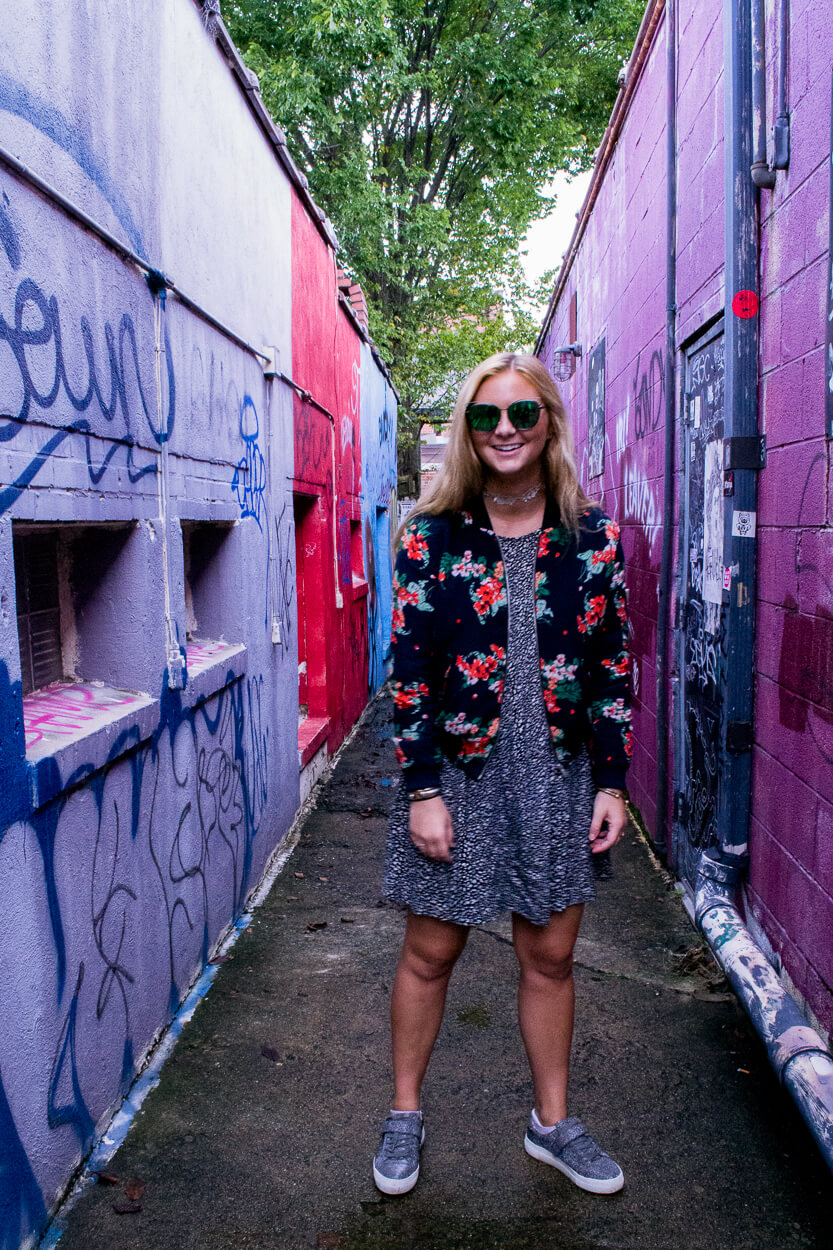 My hair also changes seasonally— dark in the winter, blonde in the summer, and somewhere in between during fall and spring.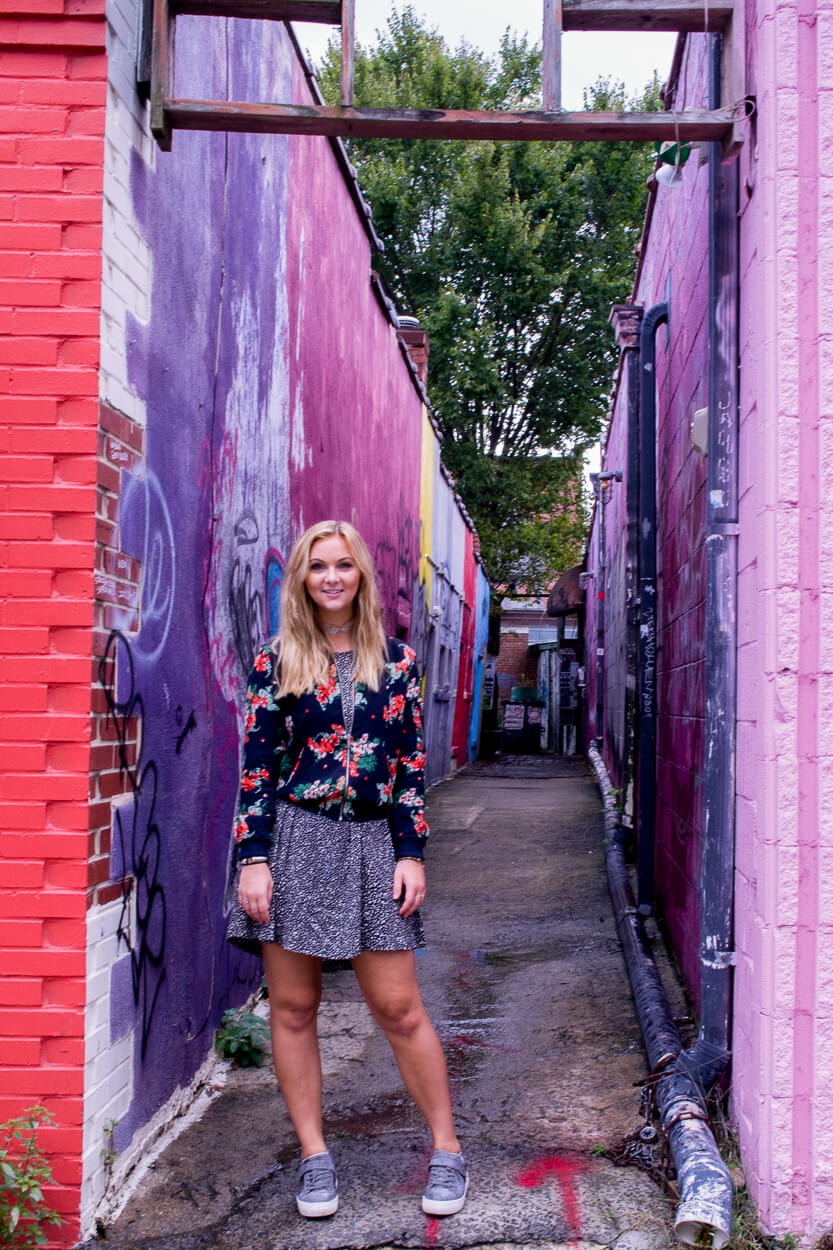 I gravitate towards things that I love and don't really ever think about if it fits my "style" or not. I think whatever you love is your style, and if you wear it with confidence, no one can argue with that.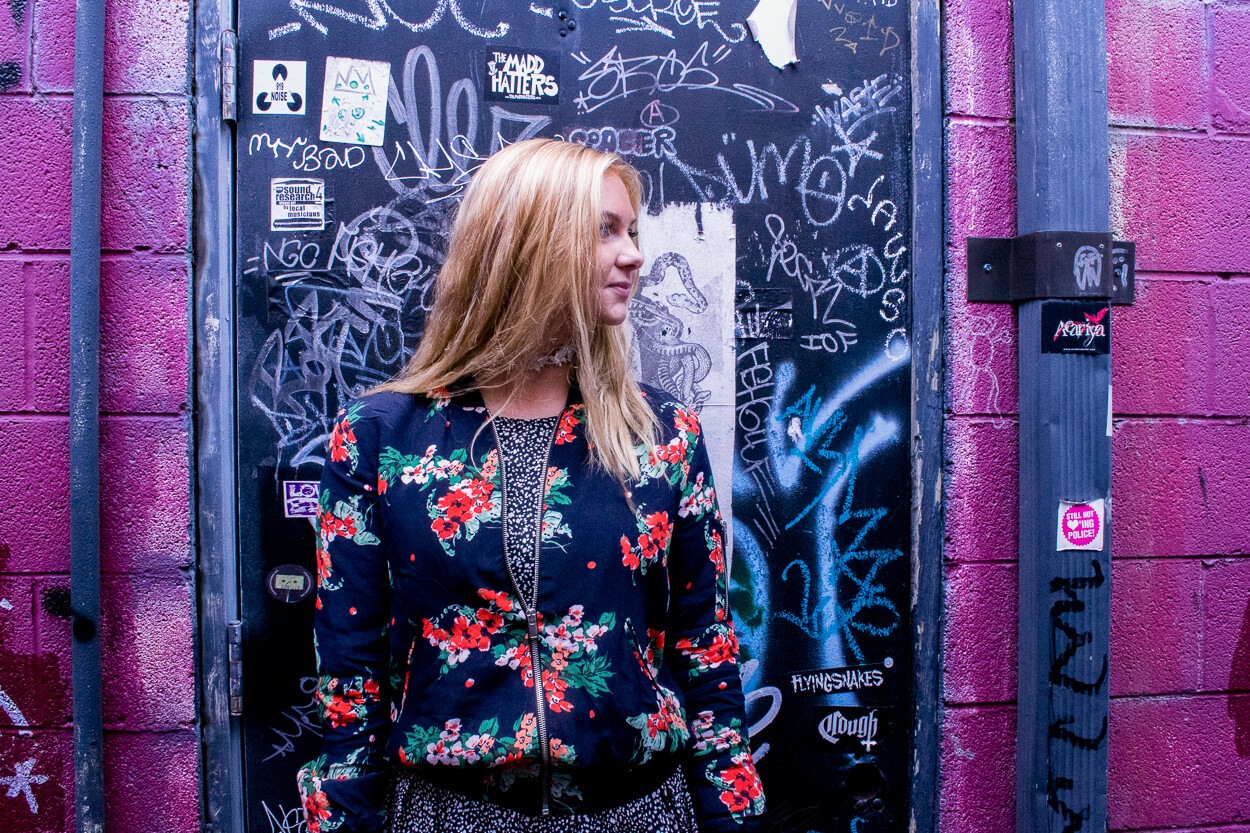 Since high school, my style has changed a lot in the direction of edgier and more outgoing. I used to be more hesitant about what I wore, since Chapel Hill dresses very differently than New York. I've realized people everywhere appreciate fashion, even if it's not their style.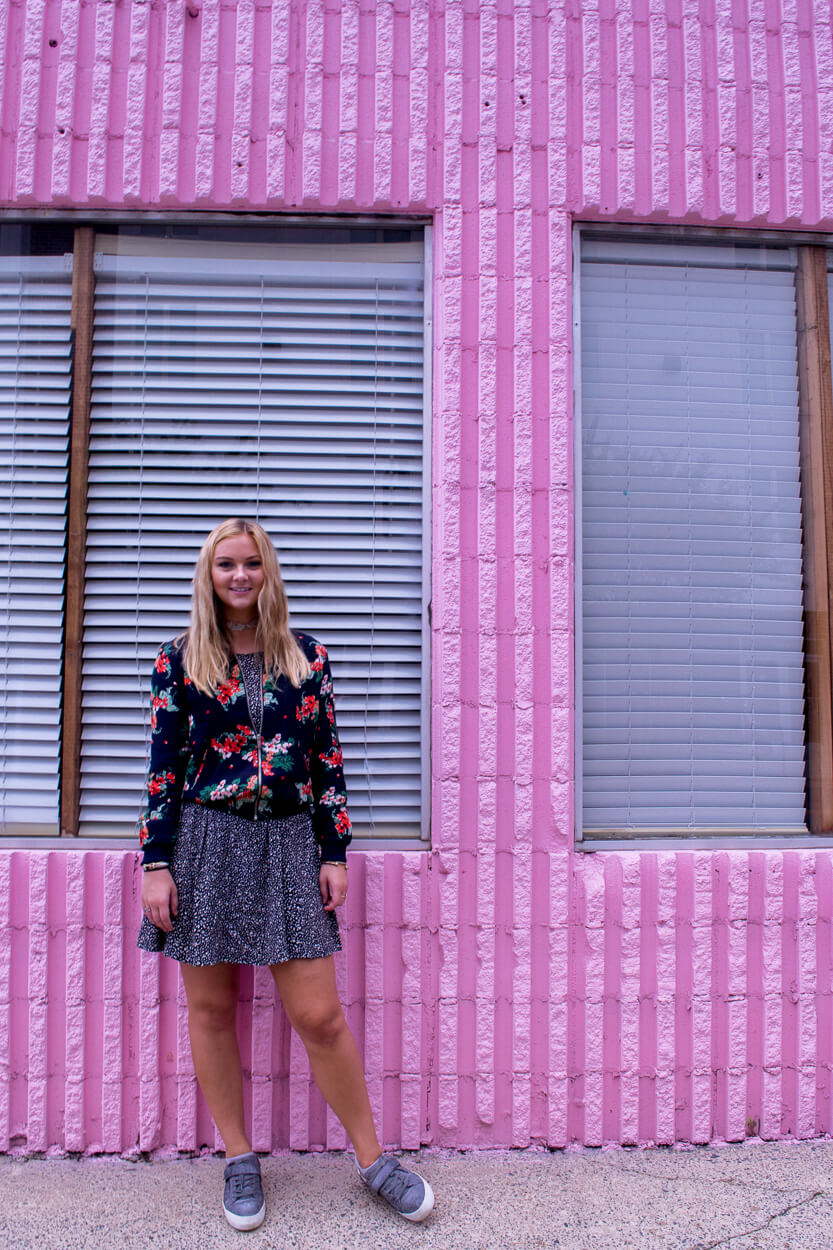 I follow a ton of bloggers and designers on Instagram, but I love observing random street style. That's my favorite inspiration— interpreting the outfits of other people.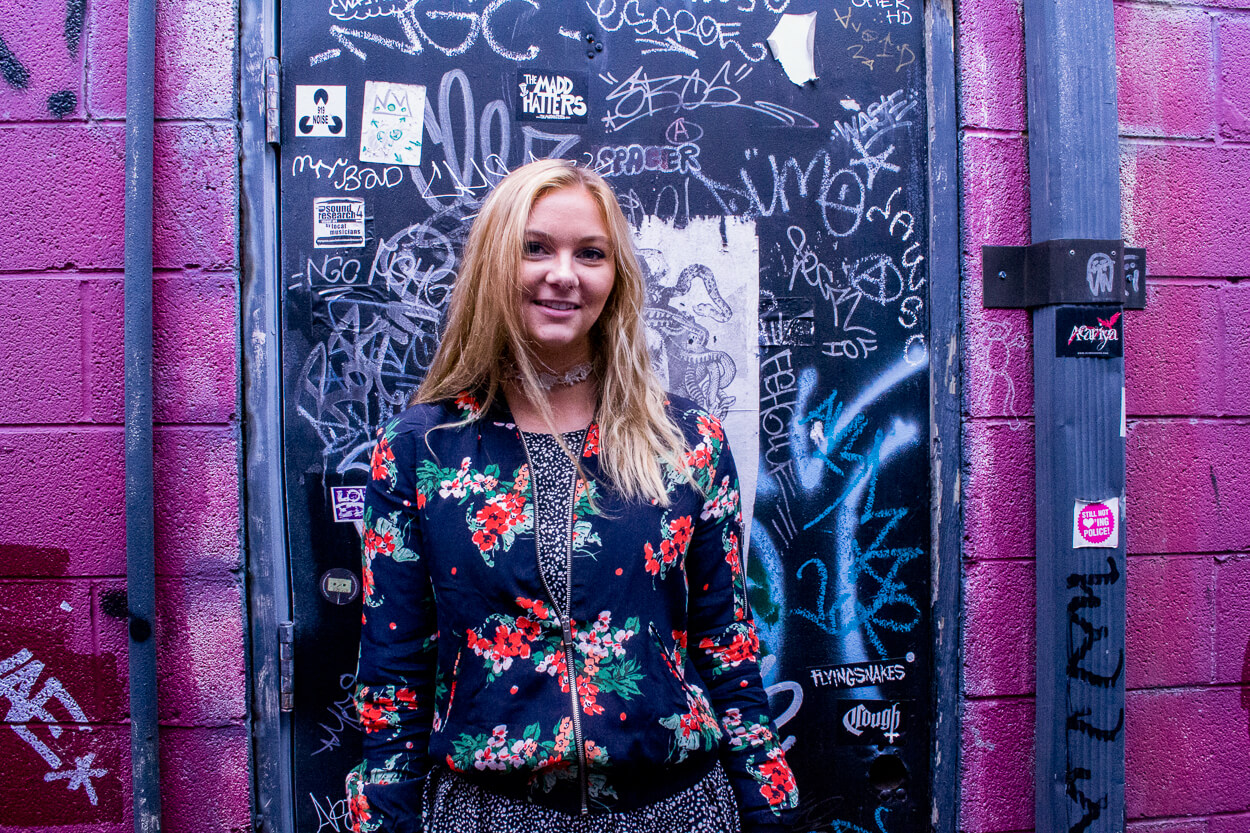 This past summer I had the opportunity to work at Harper's Bazaar in New York. I was the Art Intern and worked under the Art Director, Design Director and Editor-in-Chief.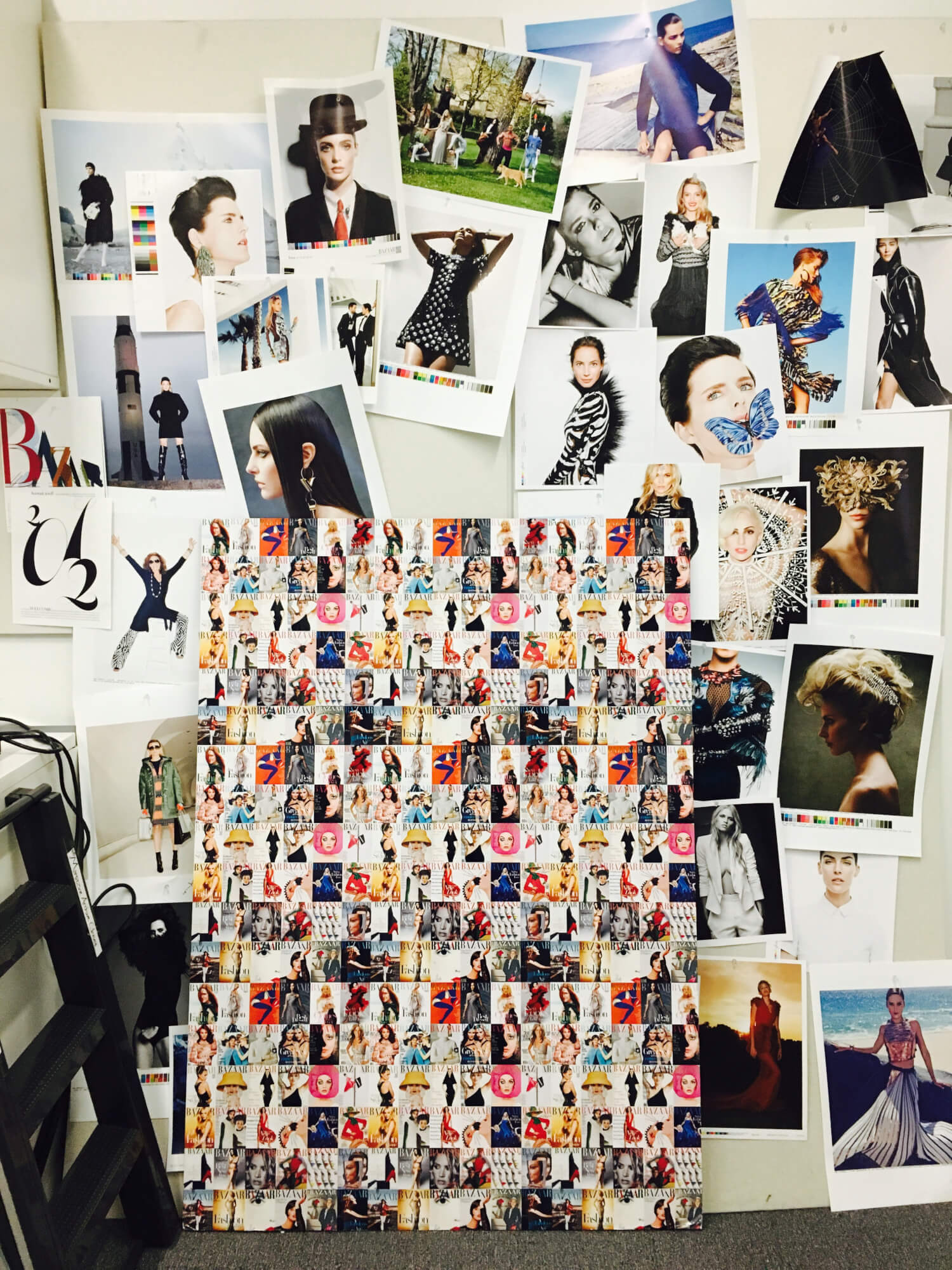 My best job description tactic is from the movie The Devil Wears Prada, where I play Anne Hathaway. I was in charge of "The Wall" and "The Book" but also got to design pages for the September and October issues.
Here are a few pages Copelyn designed while interning at Harper's Bazaar: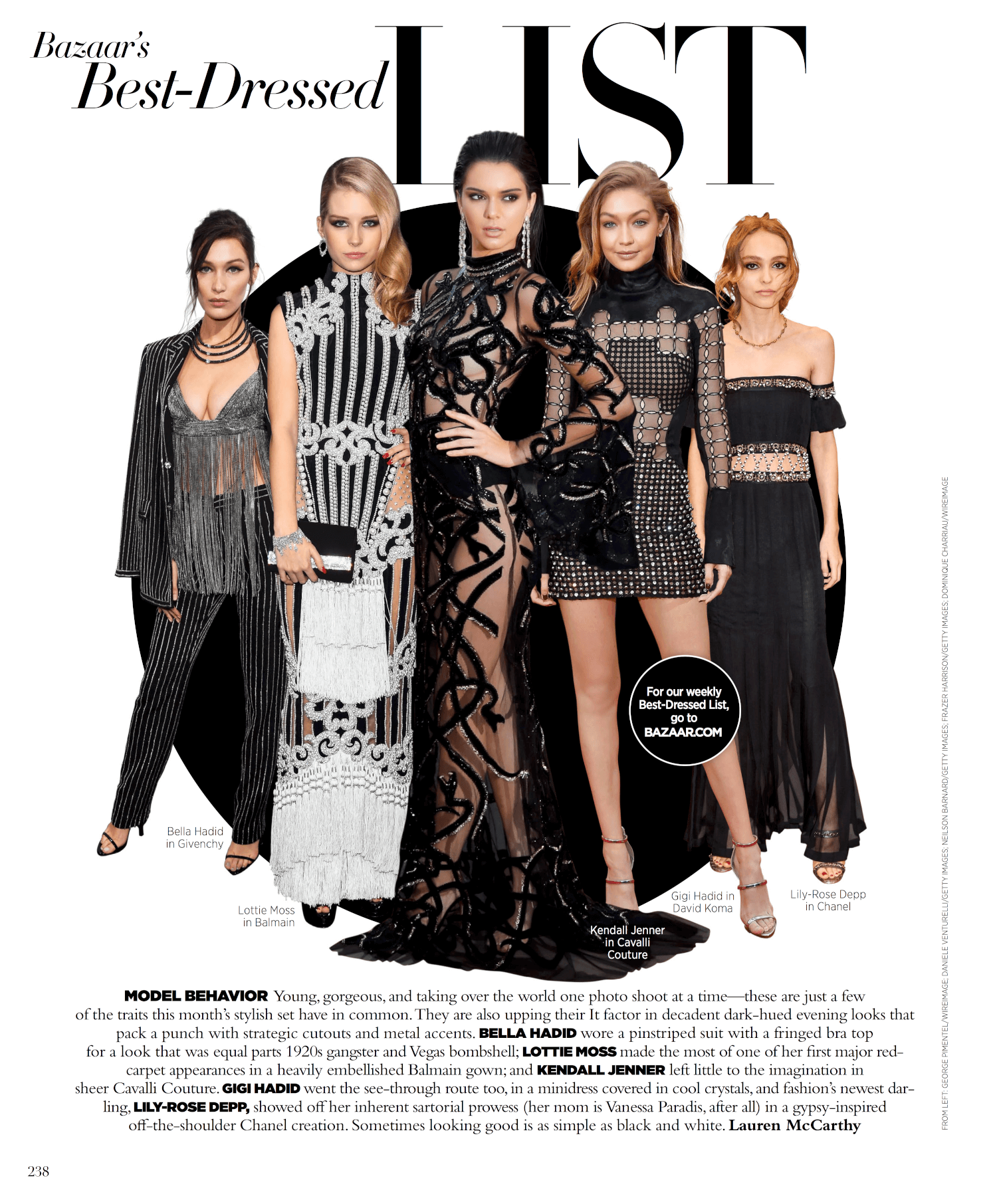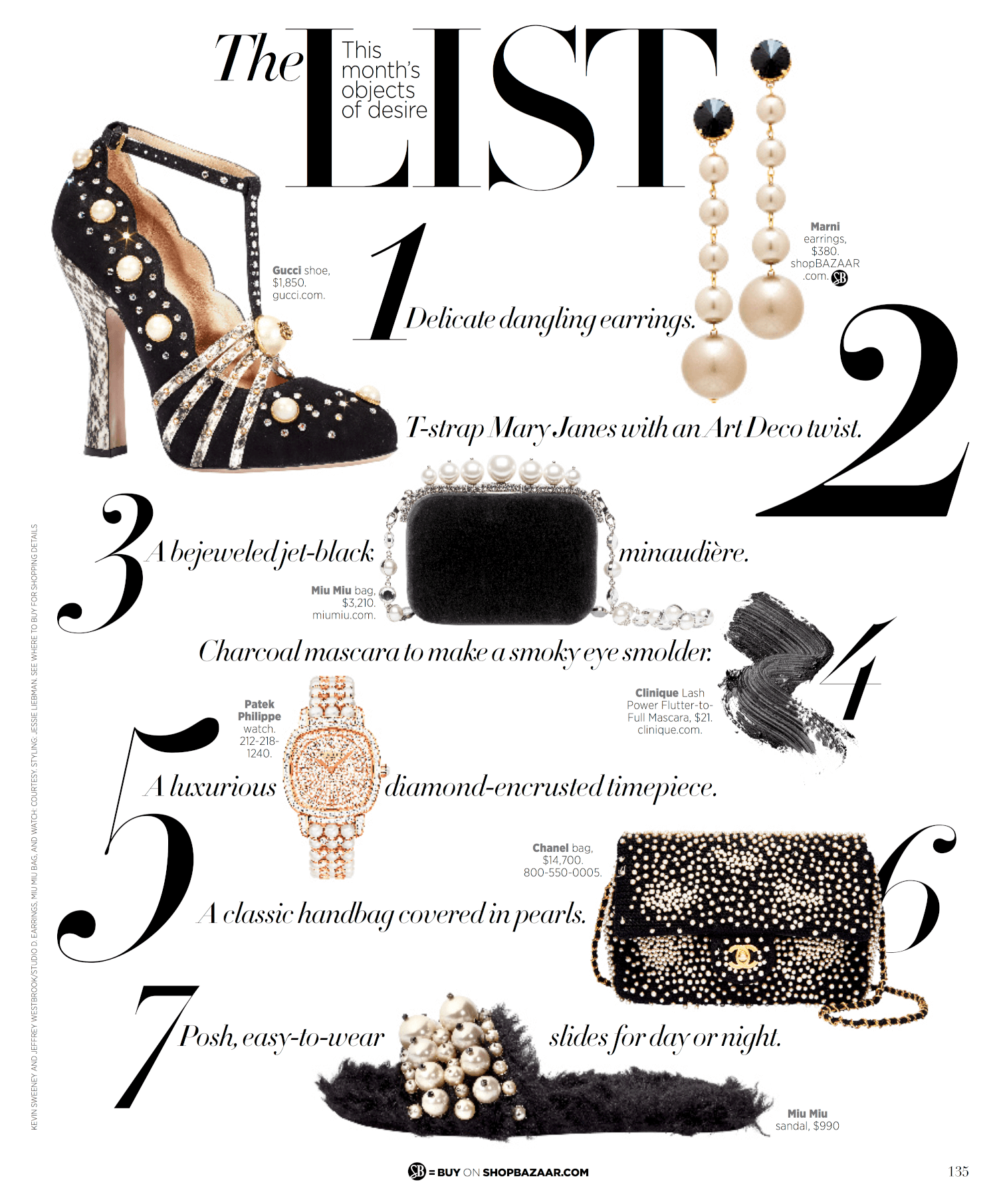 In New York, my best friend that started Bohlyn and I raided a trim store in the Garment District and collected patches and trims to pollute some vintage denim and make some homemade chokers.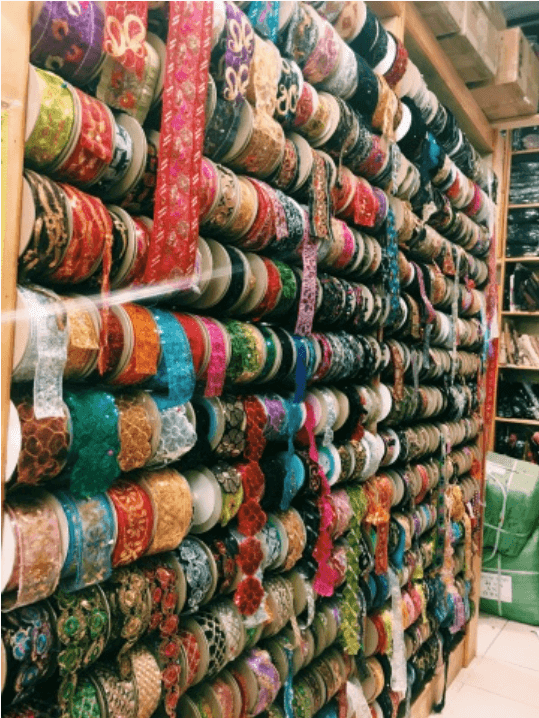 I'm currently obsessed with patches and chokers. I also love culottes paired with sneakers.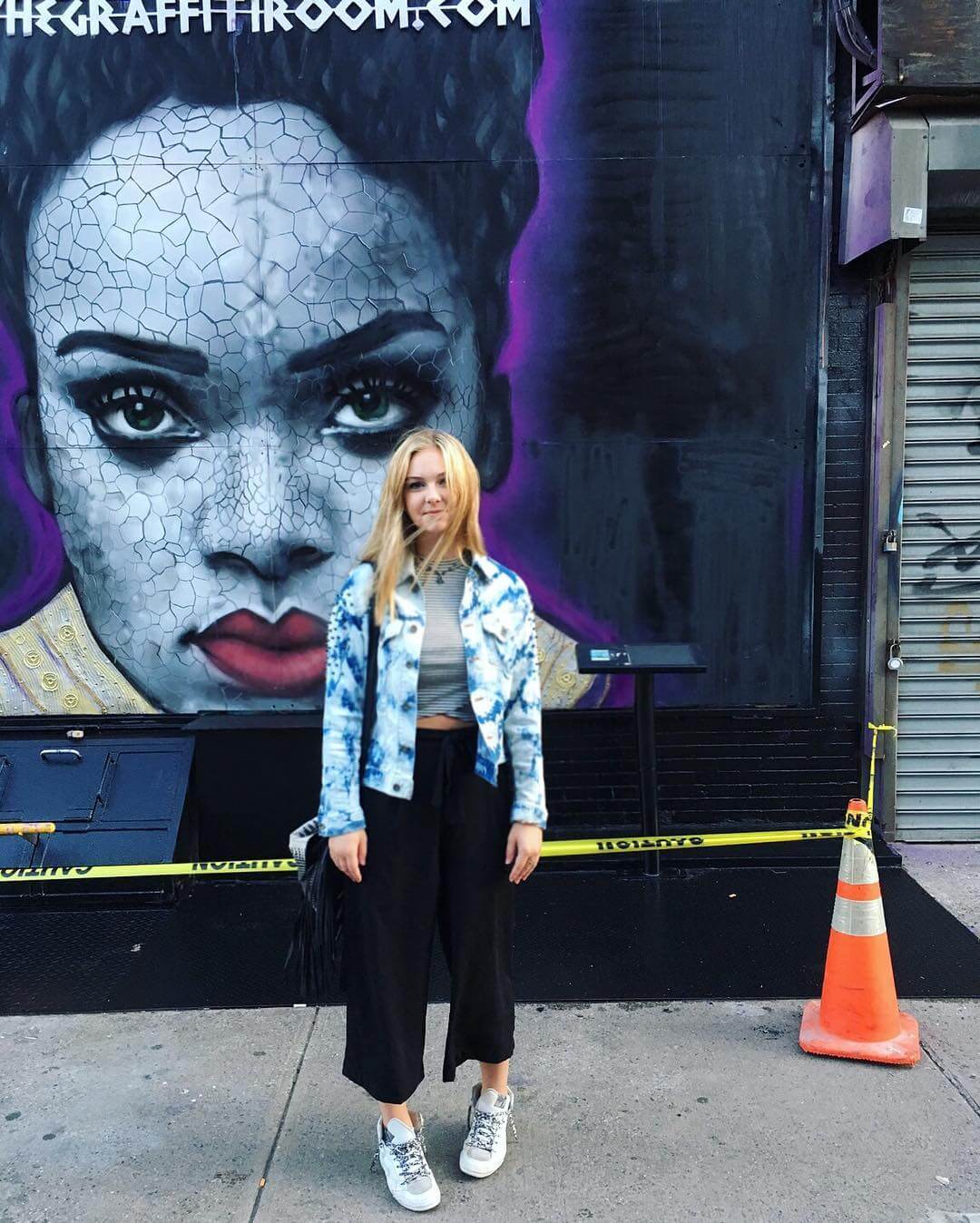 If I have five minutes to get ready, I'd throw on an easy dress and some badass sneakers. Shoes are my weakness.—anything studded or sparkly draws me in immediately as a reflection of my denim days.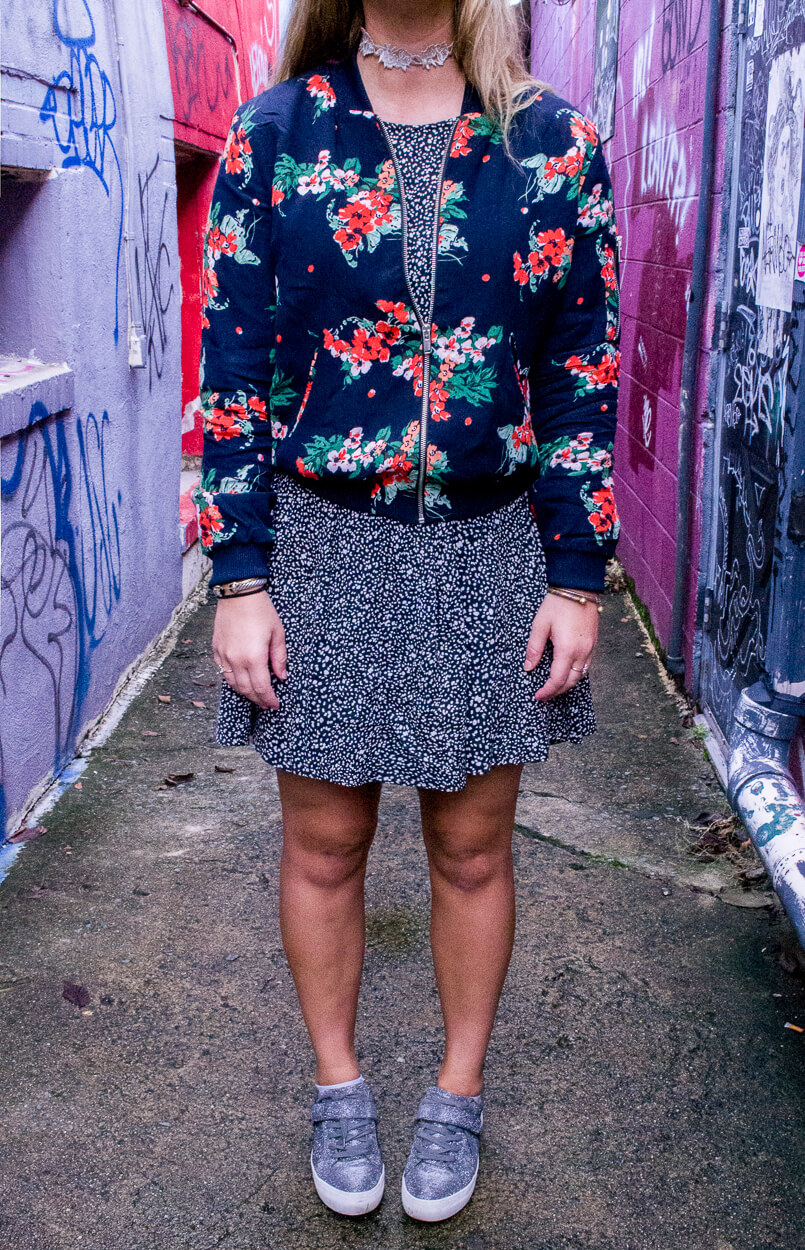 Q: Who are you favorite designers, and why do you admire them?
Currently I'm into Gucci, but Saint Laurent is always good. Recently I've liked Vivetta and Rosie Assoulin. I admire Rosie because she is so down-to-earth and made her way as an American designer in such an authentic way. Her brand is so strong through her shows and designs, and I have so much respect for her aesthetic.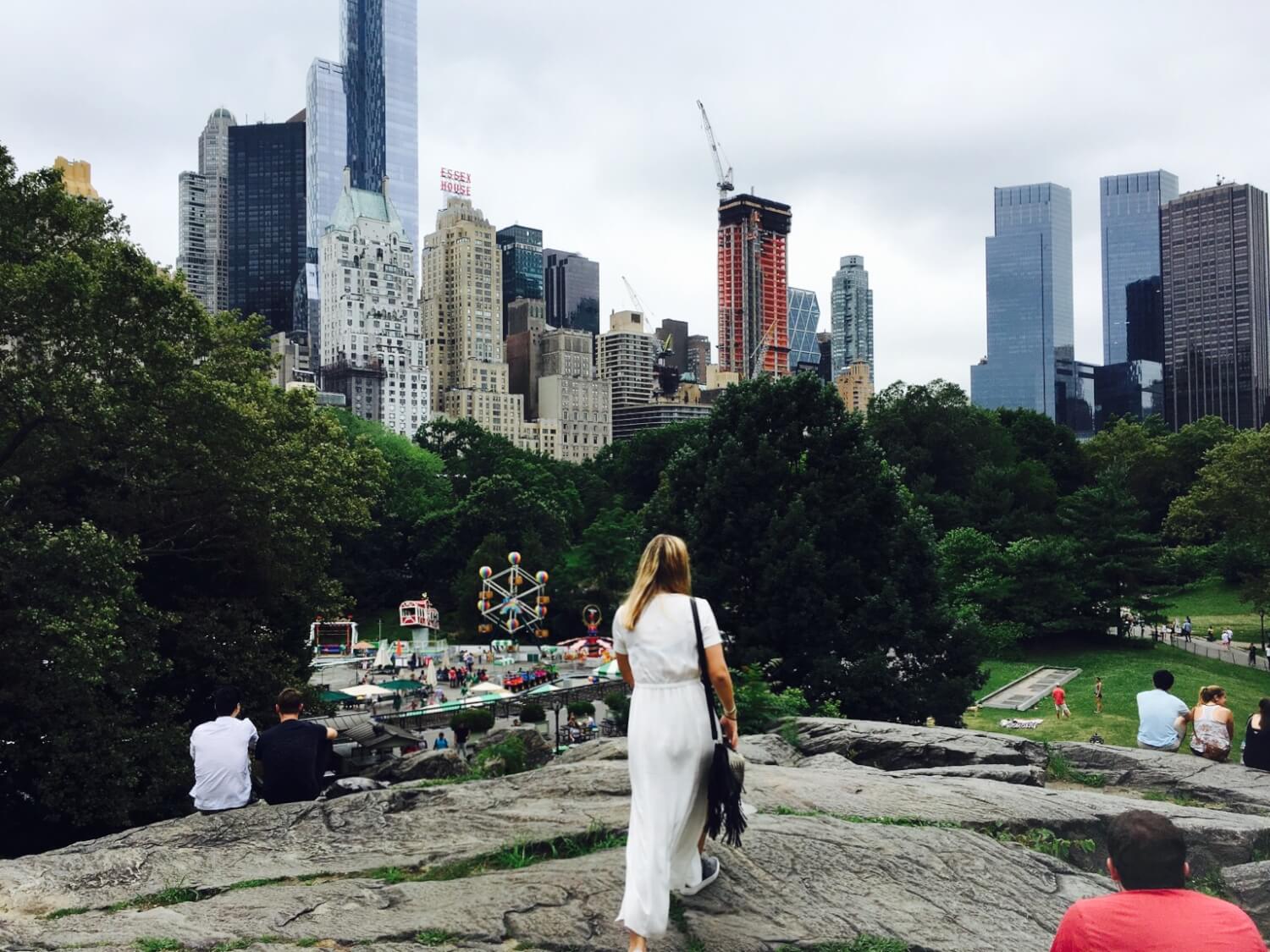 Follow along on Copelyn's adventures at @copelynshaw.
---
 Rent one of Copelyn's dresses for date party next week. Download Curtsy now by clicking the button below.