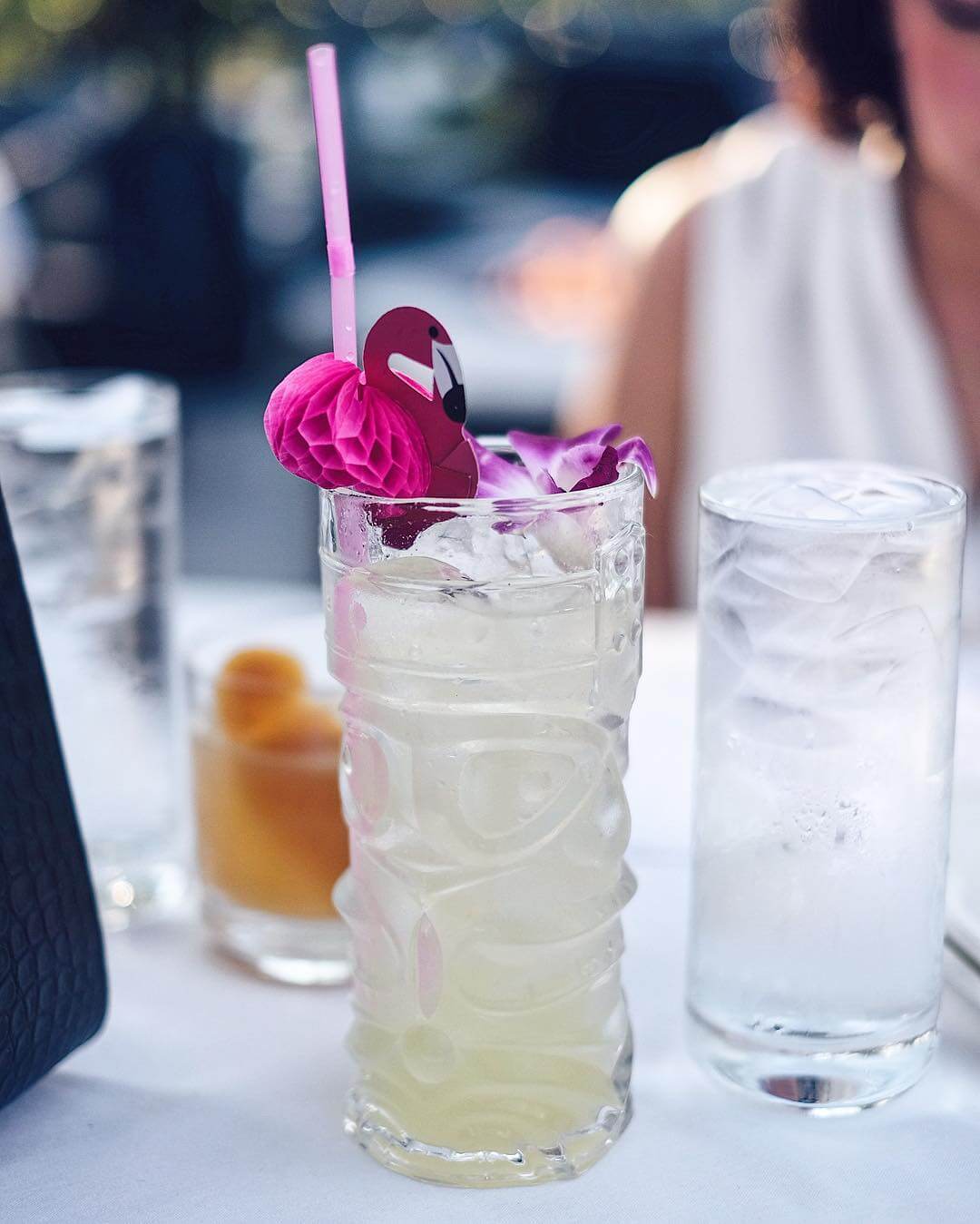 Credit: Olivia Vranjes (@oliviavranjes)
Being from Atlanta and absolutely obsessed with breakfast food like most southerners, I always HAVE to know which places are the best brunch destinations. Even though Atlanta gave me the worst driving skills ever (lol not kidding even in the slightest), it did give me the best taste for some good brunch eating, so I about to break down my best brunch places with even better Insta ops, which we all know is muy importanté!
---
#1: Sun In My Belly
First off, if the name of the restaurant isn't enough to make you want to eat there, then the fact they have a dish called "The Hangover" will. The Hangover is an open-faced biscuit with sausage, fried eggs, avocado, Sriracha, and a side of potatoes covered in cheddar AND with honey-glazed bacon to top it off. Talk about the only thing that I will cheat my diet for! Also, they have the cutest scenery for the perfect Insta pics with your cute little coffee mug and amazing brunch.
---
#2: West Egg Cafe
West Egg Café is a cute spot in Atlanta that has their own bakery inside the restaurant… yeah I know, right? They also have their own menu just for coffee—it's really a dream come true! Their most famous meals are one of the best meals any southerner could ever want….. shrimp and grits and a pimento cheese and bacon omelet… could not be any better! They definitely live up to all of the hype. Besides the amazing food, the red décor makes it a pretty cool hangout spot for locals.
---
#3: Ria's Bluebird
Ria's Bluebird is the best diner to catch a little nostalgia and some even better food. With breakfast served all day and biscuits and gravy, you can catch me there any day of the week! They're known for their original pancakes, buttermilk pancakes, and when I tell you I dream about them.. you will, too! Mainly because they're fluffier than your pillow.
---
#4: Ladybird Grove and Mess Hall
Ladybird is the most picturesque restaurant with the best menu. Their brunch menu consists of variations of fish and healthy options, and beware…they have a section for "Brunch Only Cocktails." I always feel like I'm camping when I'm having brunch here because of the rustic interior.
---
#5: Buttermilk Kitchen
Buttermilk Kitchen is in between Buckhead and Brookhaven and is a spot worth driving for no matter where you live. The first thing on their menu that caught my eye was their homemade chicken biscuit, which is to die for, especially in the South where we worship fried chicken. This cottage-style blue house is the perfect southern breakfast place.
---
#6: The General Muir
This New York restaurant with a Jewish spin has the most delicious food. I'm crazy about this place because of the bagels they make. I am totally obsessed with bagels, and this place does it right. They even have the option to customize any bagel AND ADD PASTRAMI. WHO DOESN'T LOVE PASTRAMI ON A BAGEL?!
---
#7: The Silver Skillet
Because Silver Skillet is one of the older brunch spots in ATL, it's had several celebs pop in over the years. I always feel 10x cooler the moment I step through their door. One of my favorite sections on their menu is the skillet section. From their skillets to their country fried steak smothered in brown gravy, I would go here by myself just to eat it.
---
#8: Yebo Beach Haus
Yebo is the "it" spot in Buckhead because of its trendiness. It has this really coolSouth African twist that that is very unexpected. Two of my favorite things to order on their cold and raw portion of the menu are "MELON & BURRATA" and "COCONUT CEVICHE". Hands down—incredible.
Alright y'all— there you have 'the best of the best' when it comes to getting a good breakfast grub on. Next time you're in the ATL, you shouldn't be so conflicted on where to eat because you have this amazing list to choose from, or you could just eat at every single one.. which I would totally do.
xoxo, Ellie