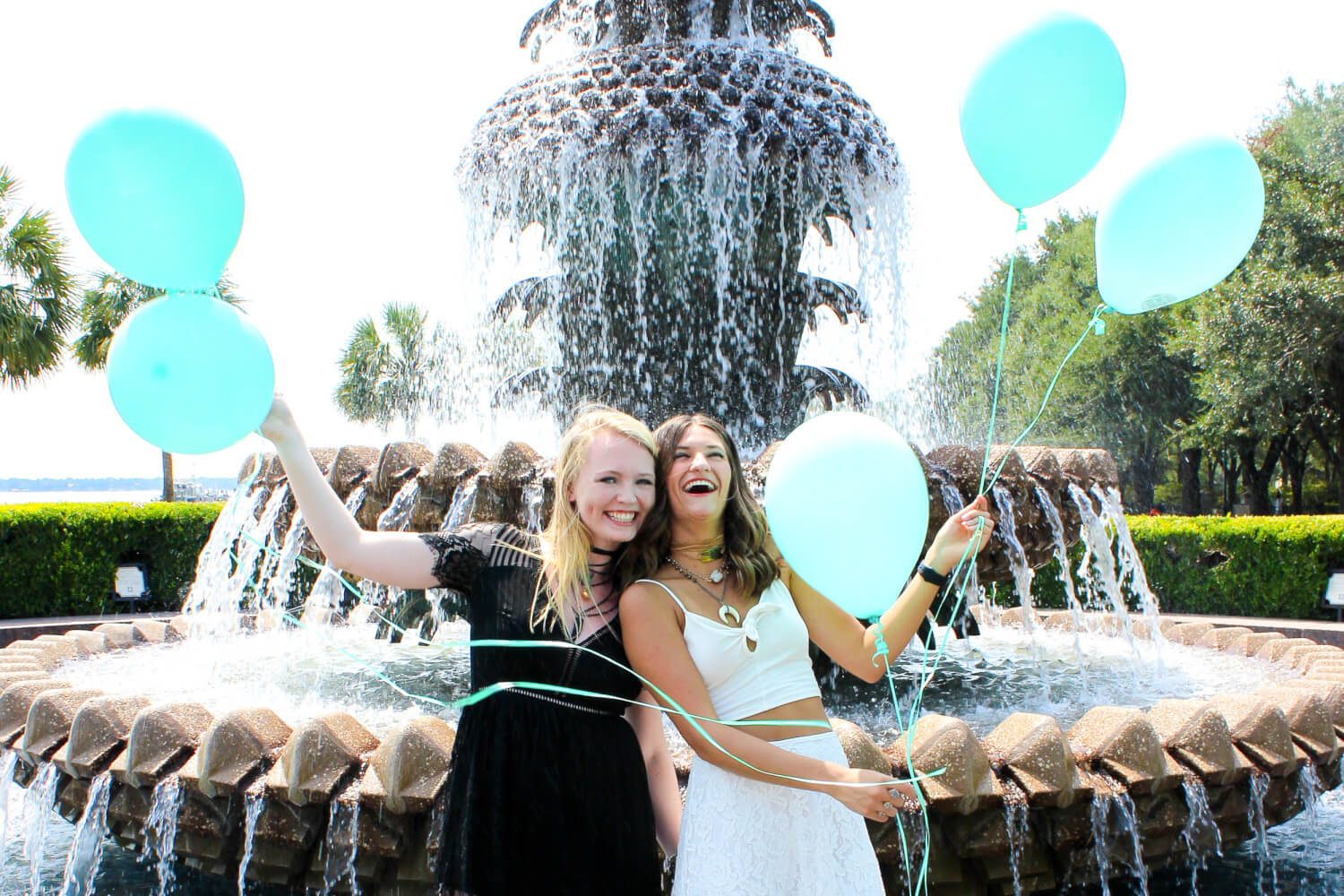 Annabelle and Katy are renting their closets on Curtsy. Download the app to rent this black dress and white two piece now.
PS. Curtsy is live at College of Charleston. Curtsy lets you rent dresses from fashionistas at your school. Browse, rent and post dresses of your own to make extra CA$H. 
Download Curtsy here.

Meet Annabelle and Katy.
Annabelle Johnson and Katy Knowles are both from Charlotte, North Carolina. However, they didn't meet until this past year. Annabelle went to Auburn her freshman year, and Katy went to Alabama. When they both decided to go to College of Charleston, they met through a mutual friend, and the rest is history. These two fashionistas currently live together and are basically two peas in a pod. They're the best of friends and are taking on Charleston side by side.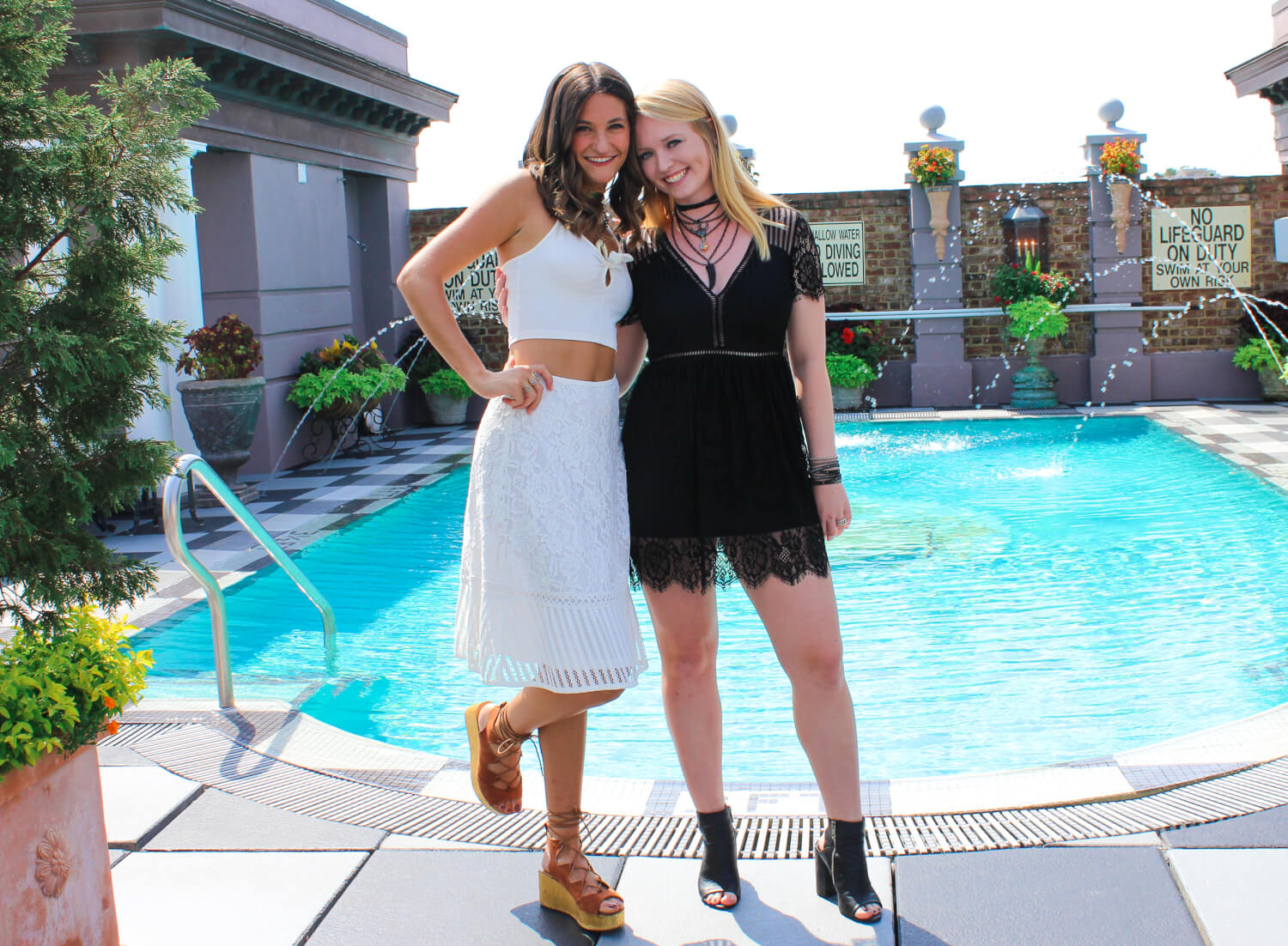 Once word got out that we were both transferring to College of Charleston, one of our mutual friends put us in touch with each other, and we're so excited that they did because we are basically inseparable now!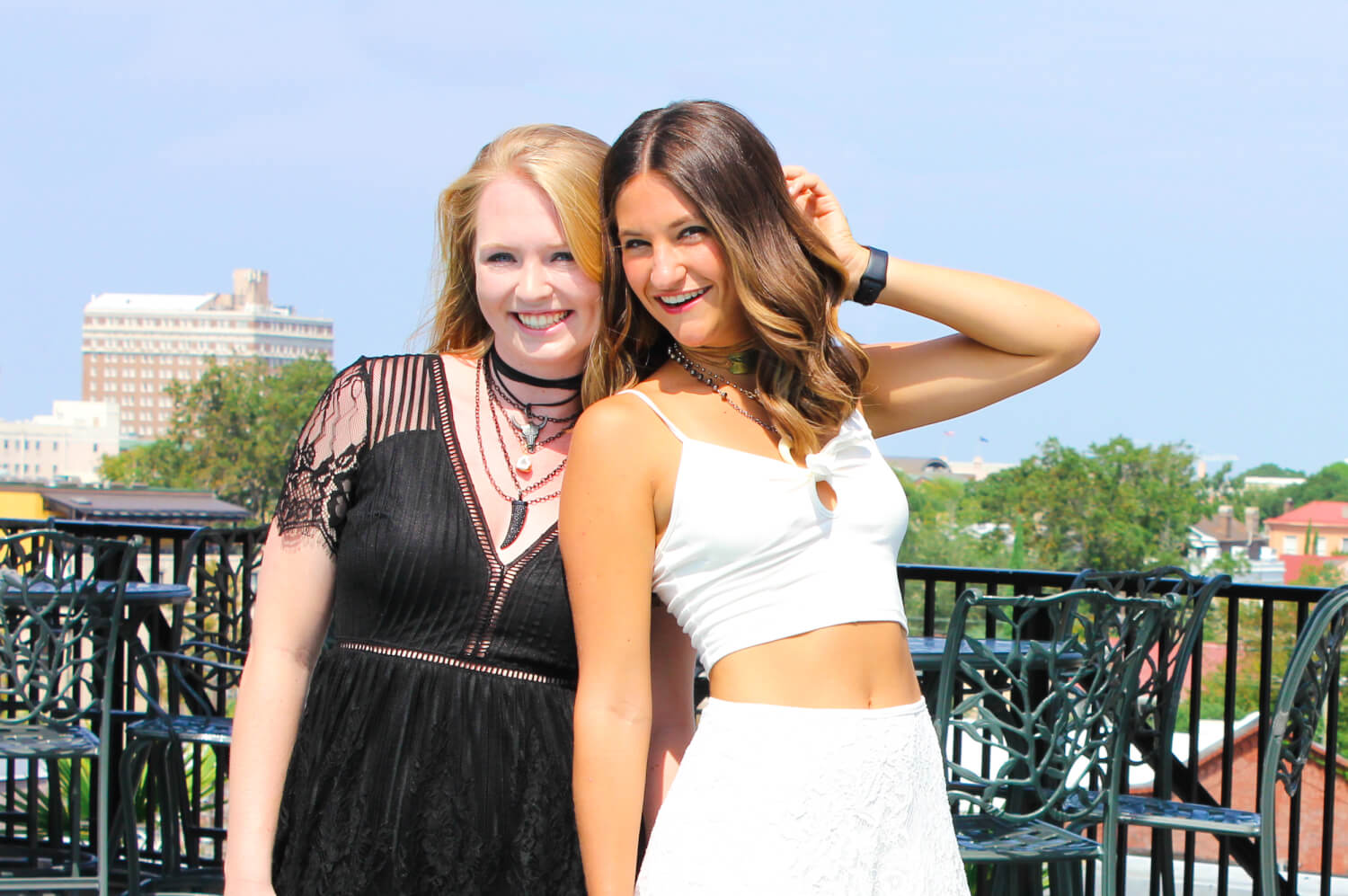 We adore Charleston! The beach, the shopping, the people, the fashion, and the food! Everyone here has such a cool and different style, so it's fun to be able to grab inspiration from even the people walking on King Street.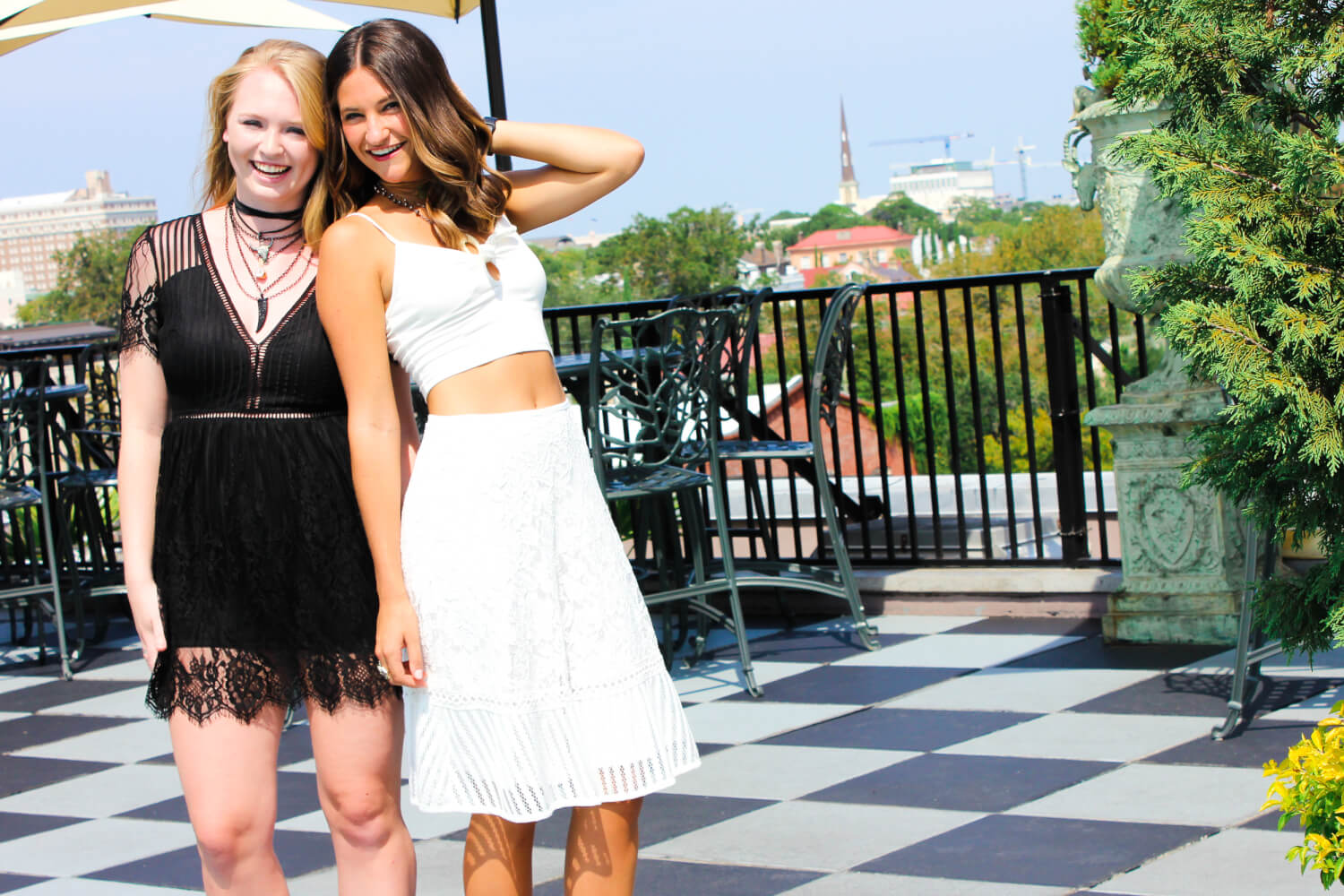 Fashion at a huge SEC school is so different than fashion in a funky city like Charleston. In Charleston, people wear whatever they want whenever they want, and we love it! No one is ever afraid to wear something completely out of left field, and we both think that is so fun and original.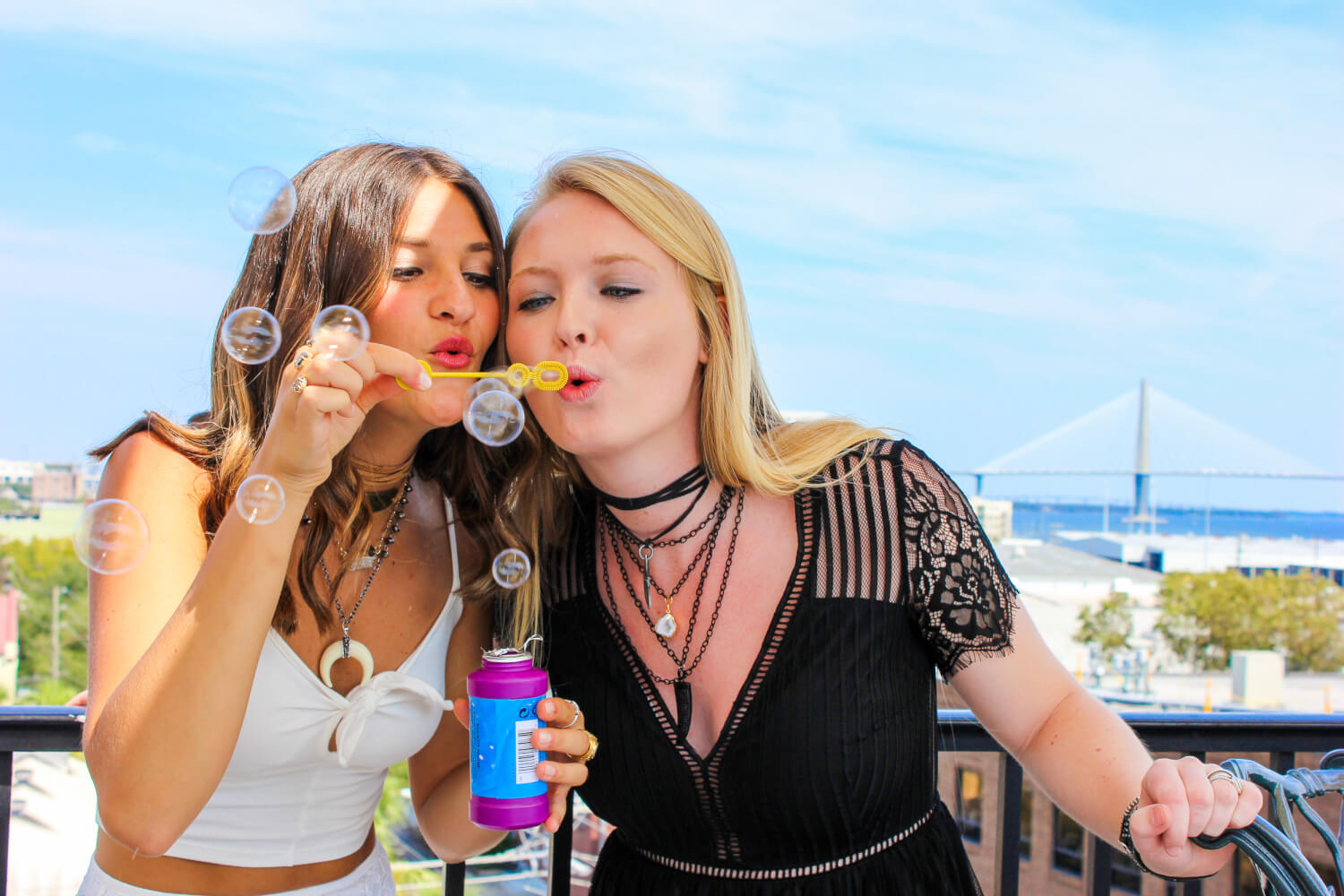 Q: Annabelle, how would you describe your personal style?
I feel like my style changes all the time because I wear what I want no matter if it's super edgy, boho or anything in between. One thing that remains constant is that I absolutely love necklaces. My mom always nagged me before I left the house when I was younger telling me that no outfit is ever complete without accessories, and I guess it finally got through to me!  I started a jewelry line, CheekyBeads, and now I have necklaces on deck 24/7.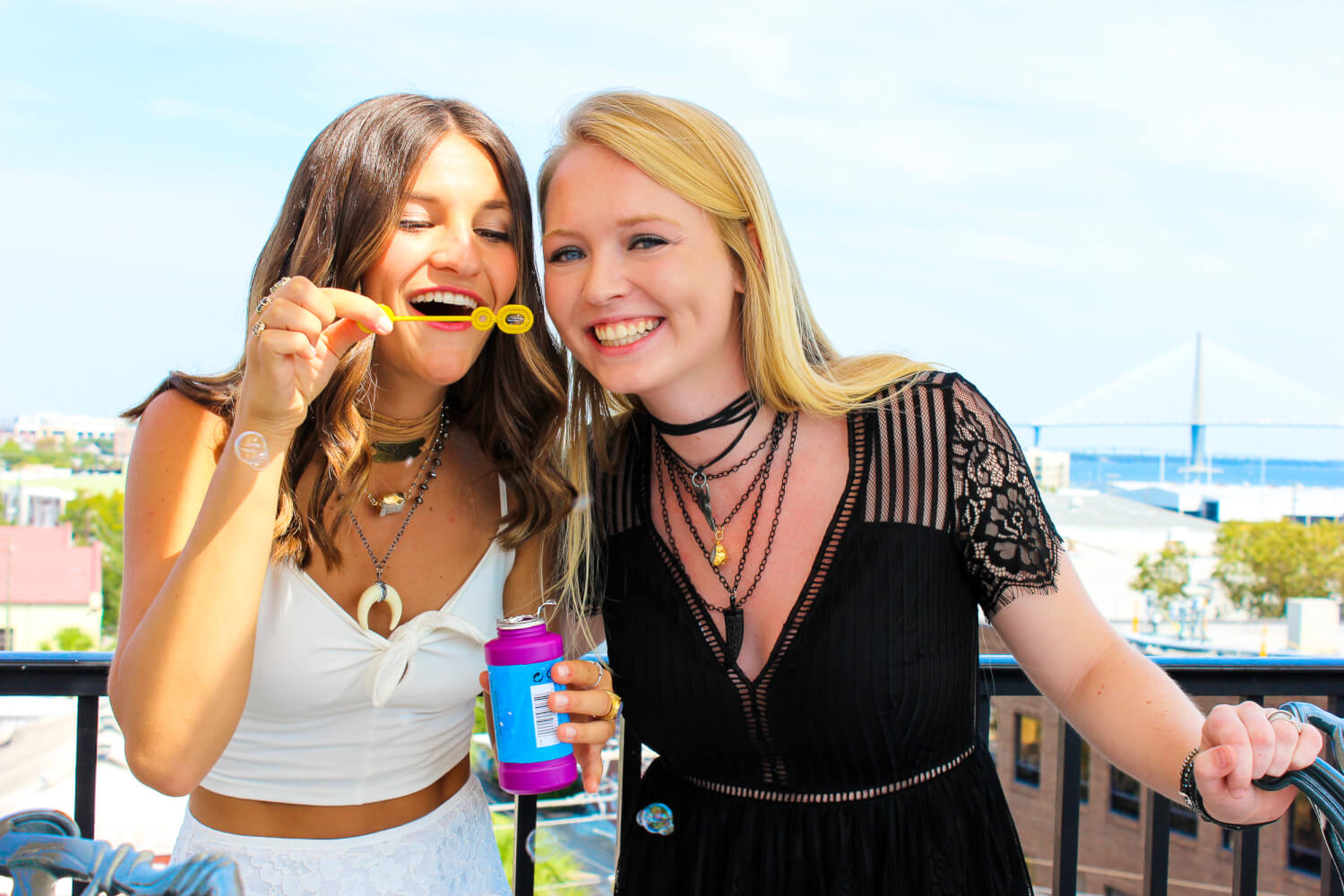 Since Katy and I have been roommates, she's become my own little modeling and marketing worker bee! I seriously could not have asked for a better roommate who is willing to constantly post about CheekyBeads and literally tell everyone and anyone she meets about it!
We had such a blast collaborating with Curtsy this past week! Megan Schlernitzauer (College of Charleston Curtsy Campus Director) and I came up with the idea of having a joint pop-up shop and CheekyBeads trunk show. It was so enjoyable meeting all of the girls that came by!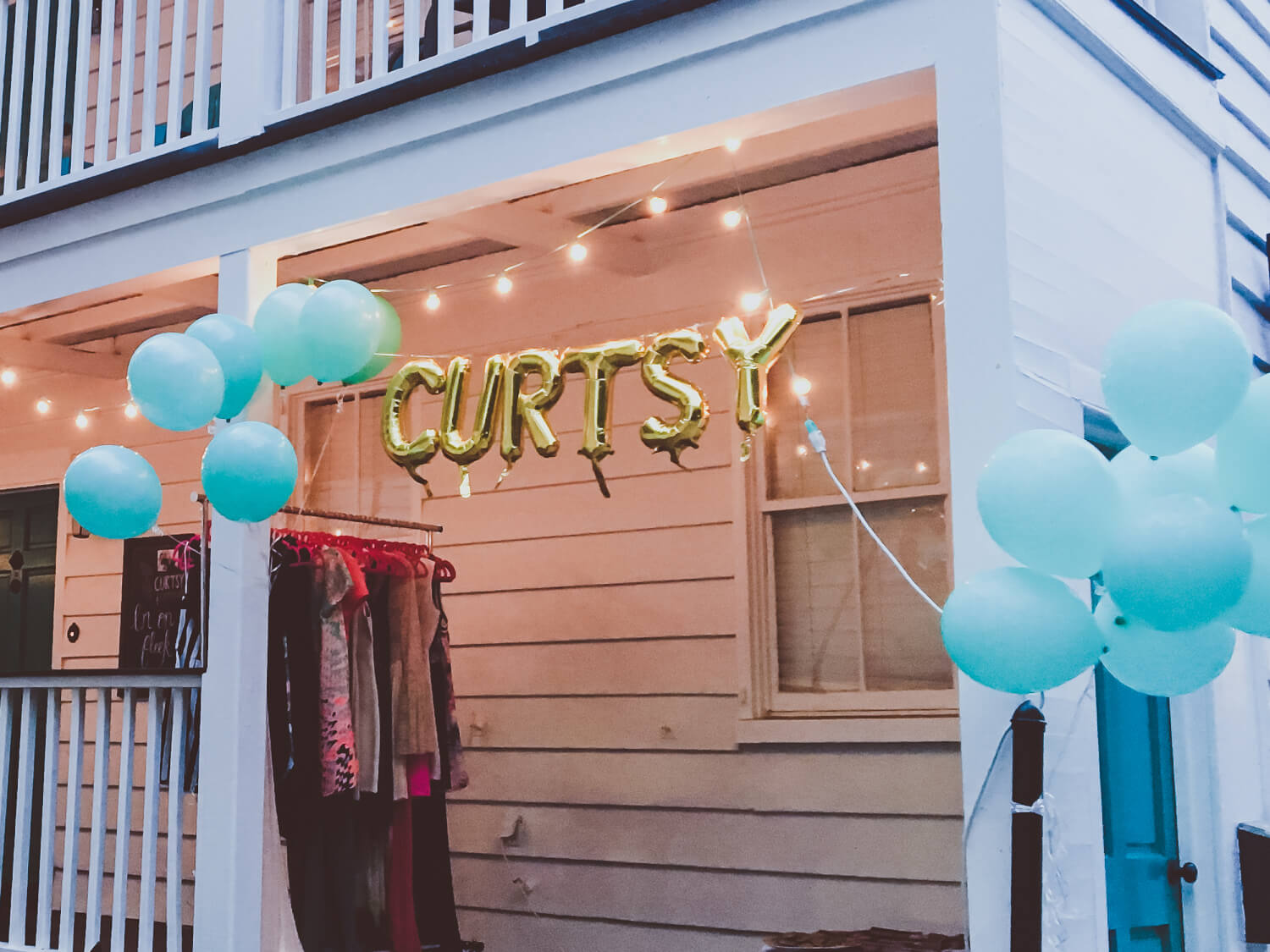 xoxo, Team Curtsy
Follow along on Annabelle and Katy's adventures at @annabelle_johnson and @k8_knowles.
---

Like what you see? Rent Annabelle and Katy's closets on Curtsy. Download the app now.